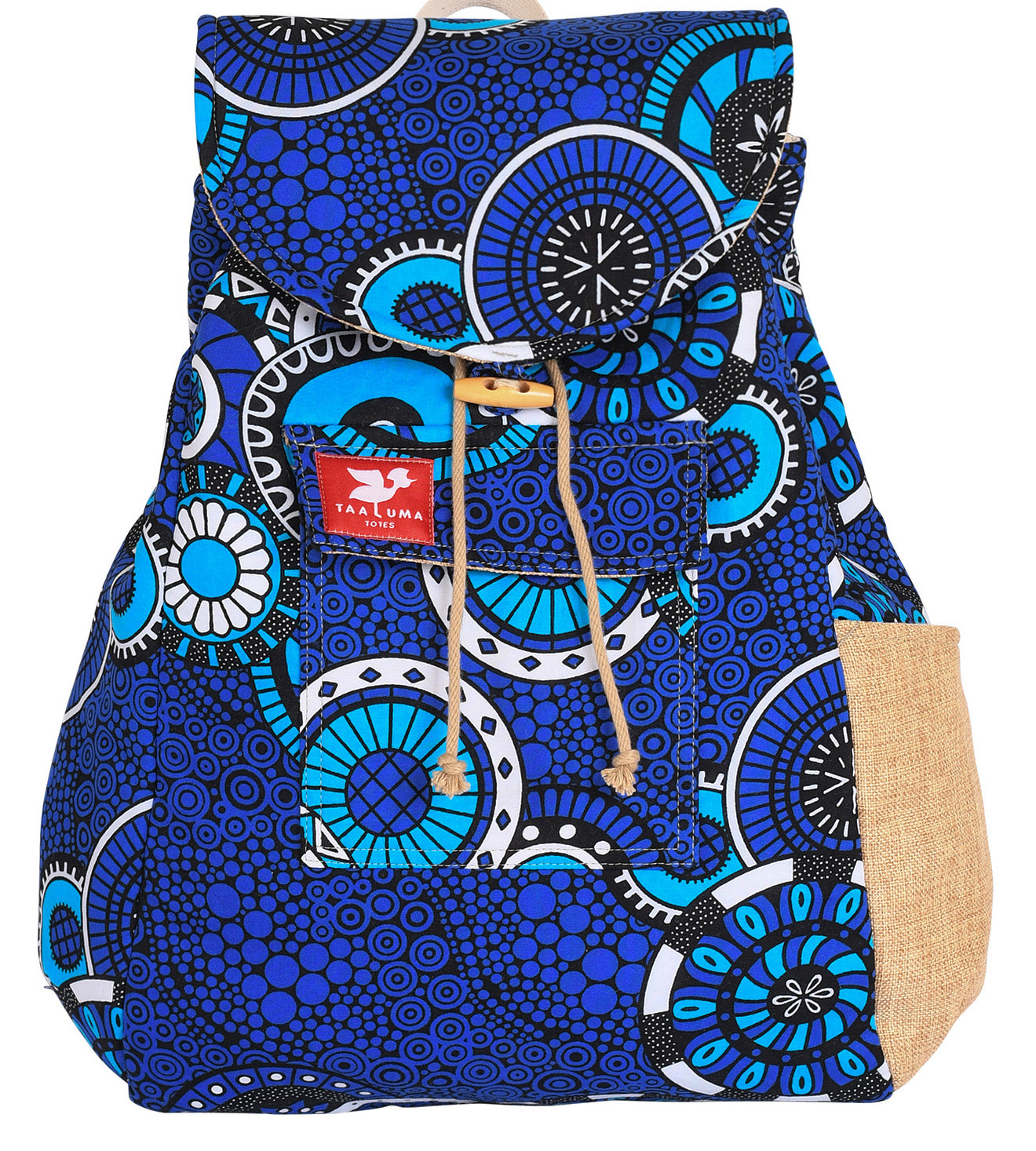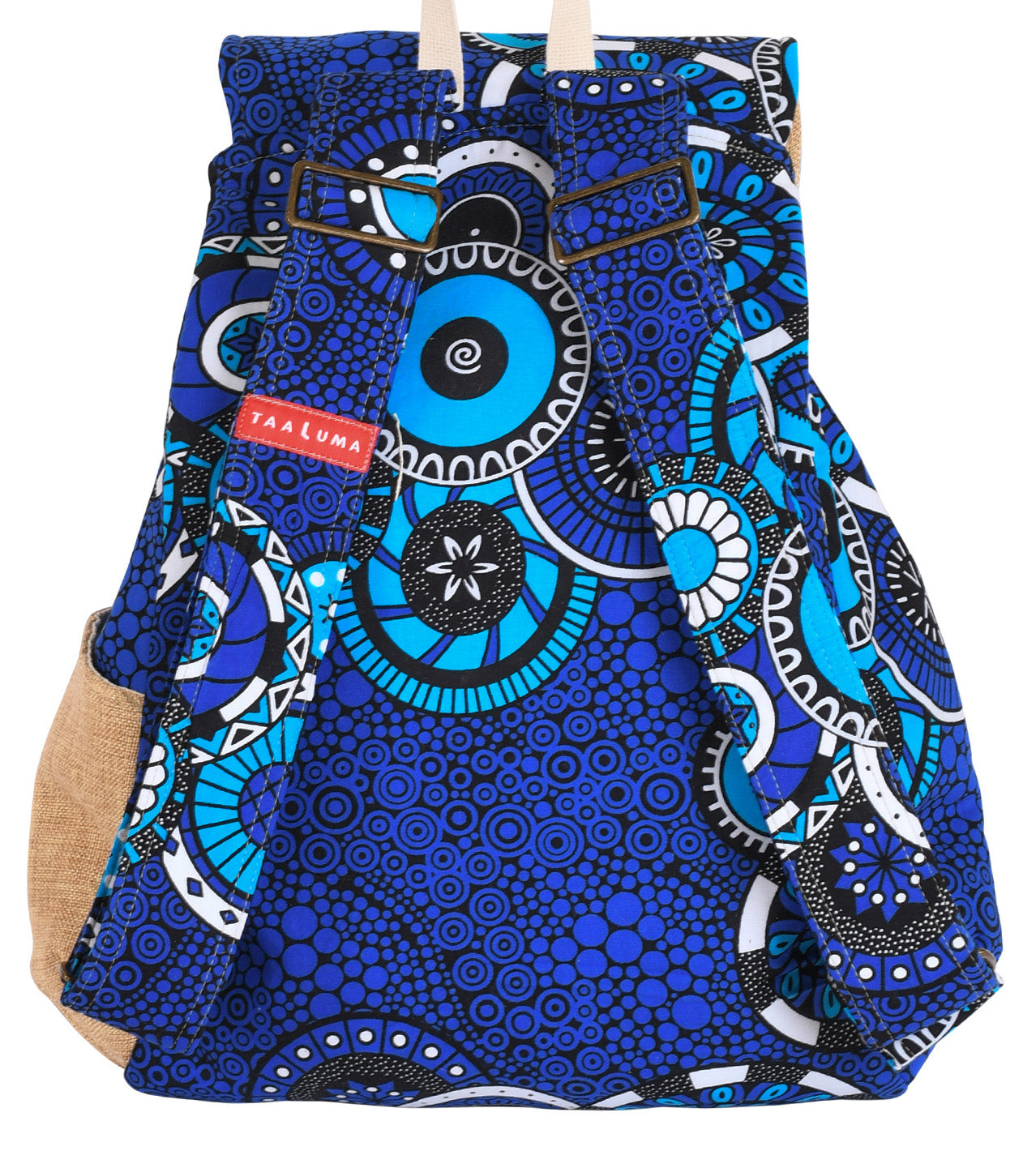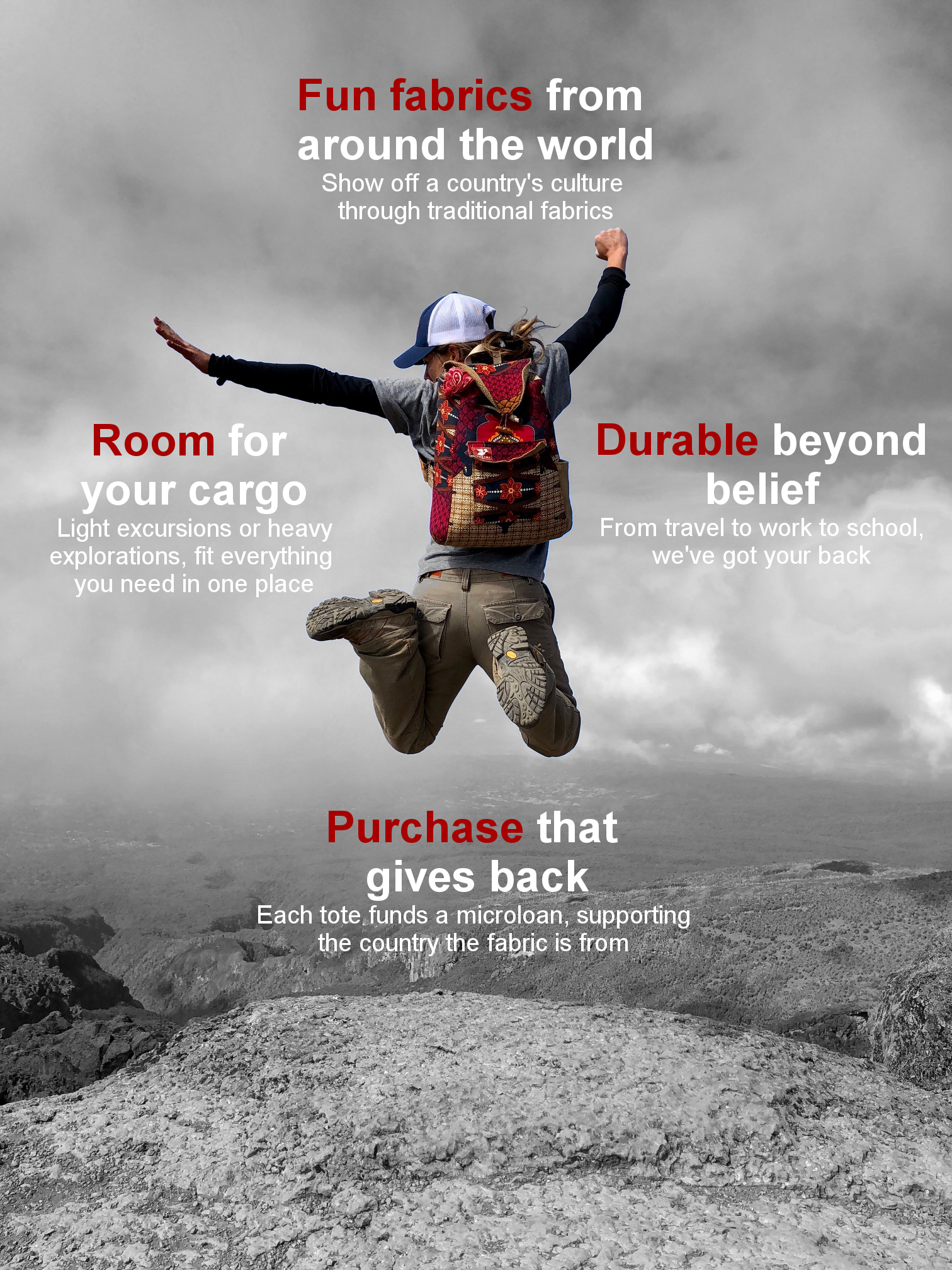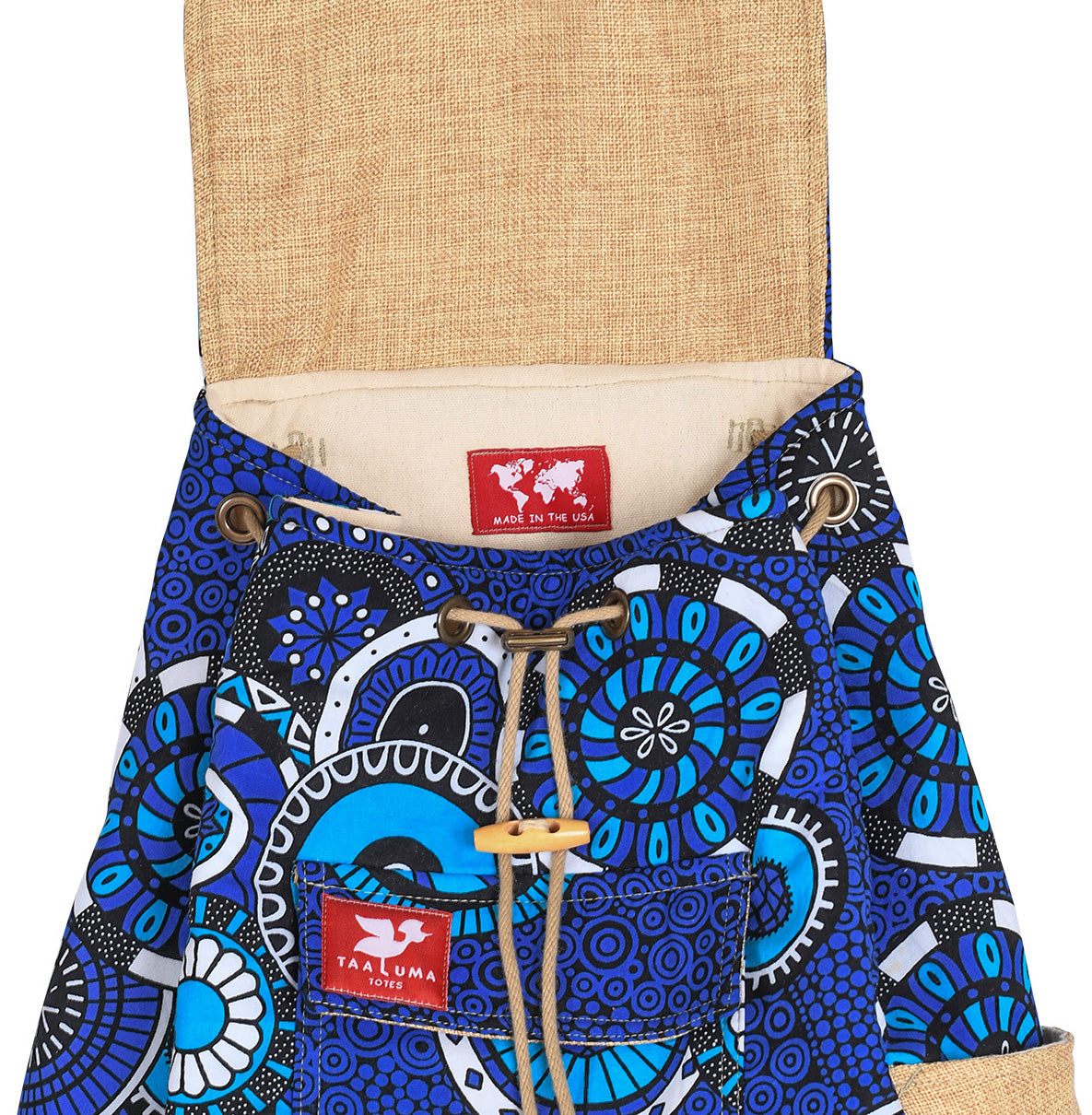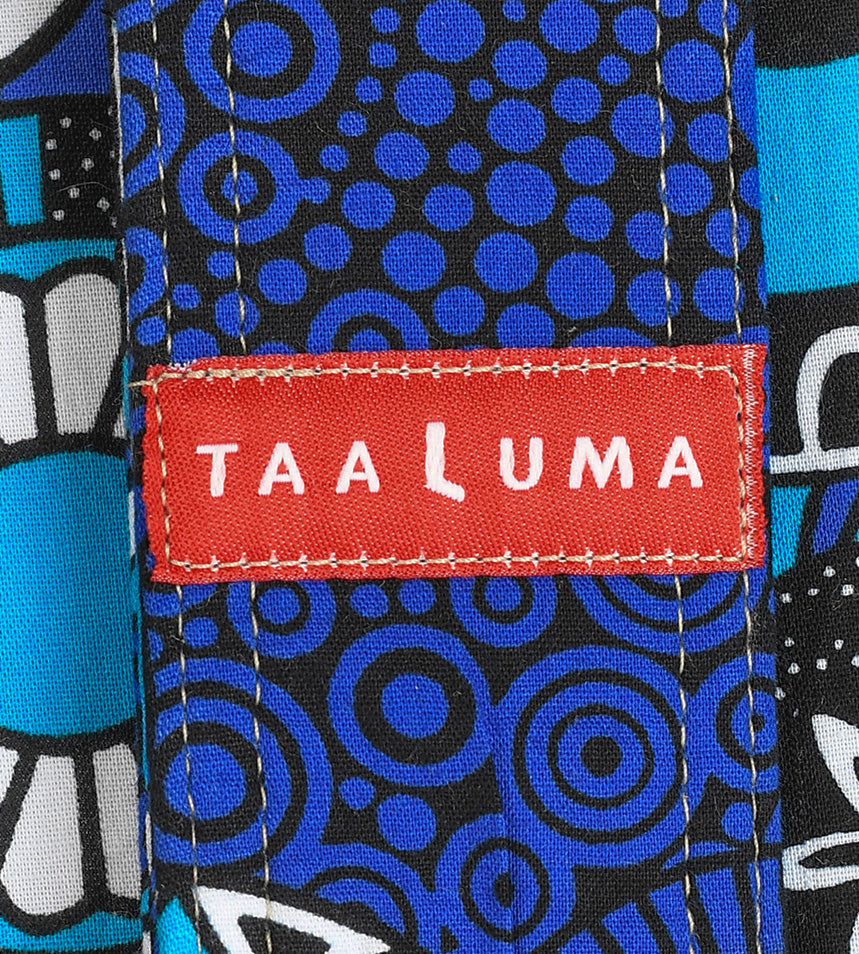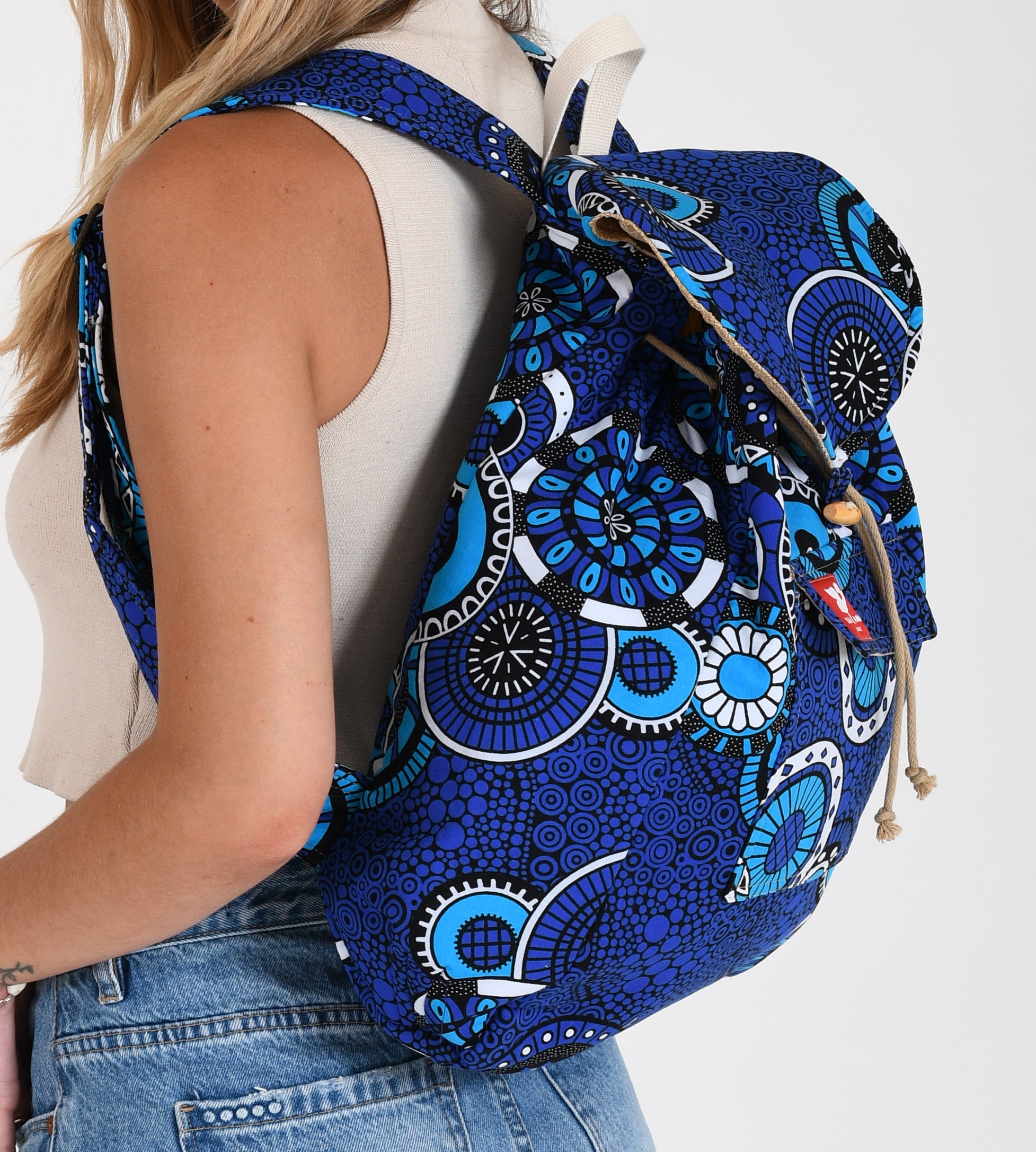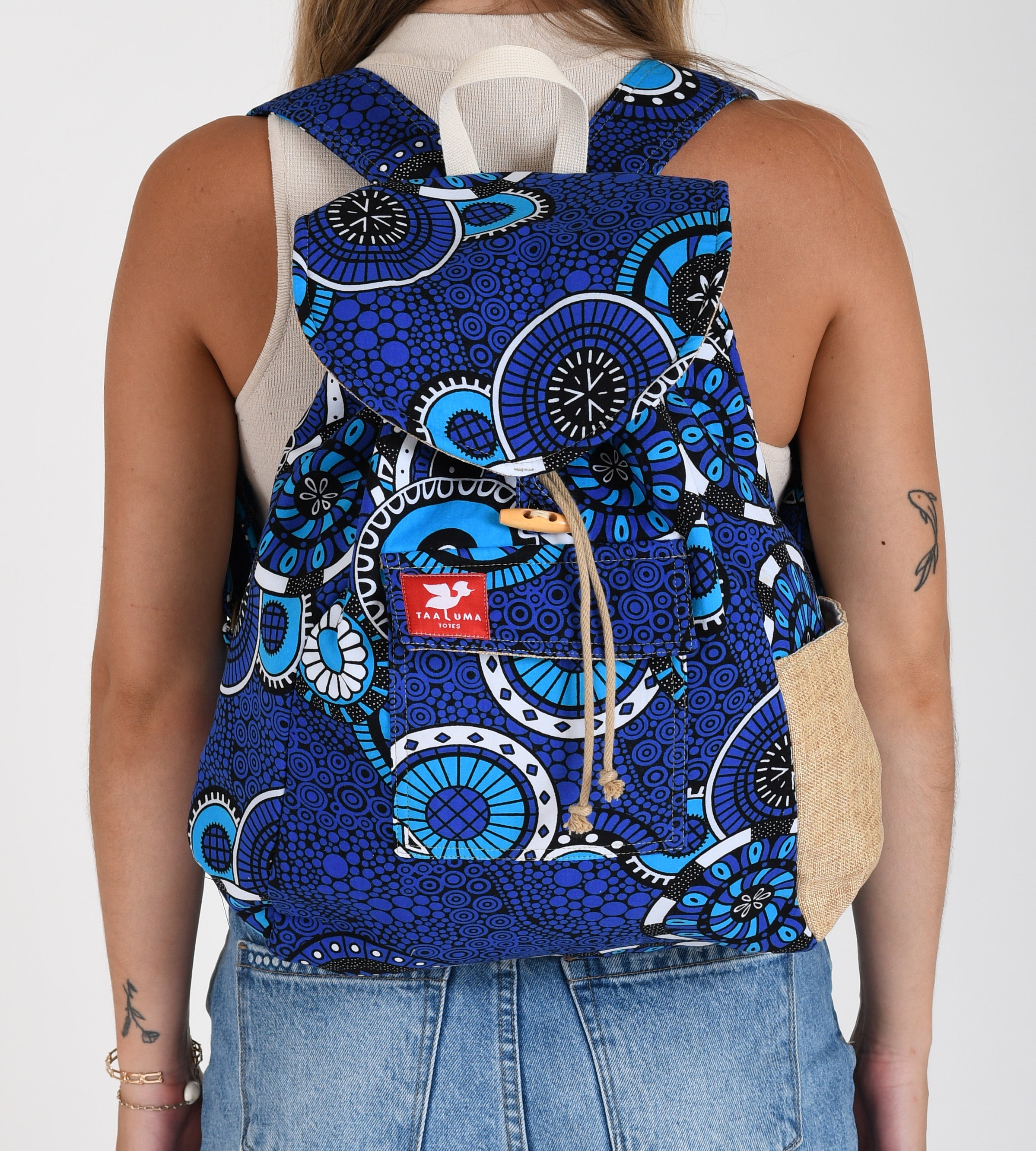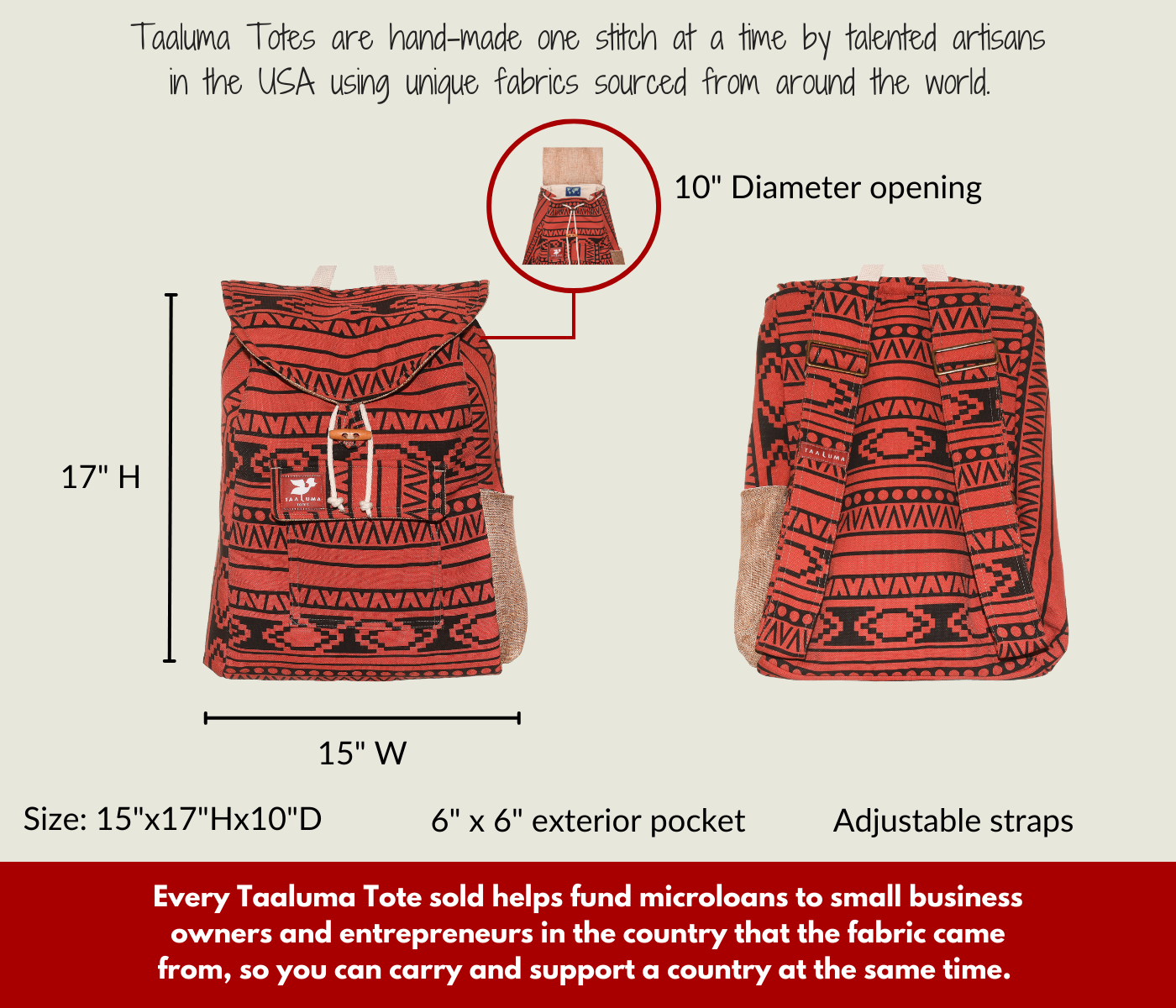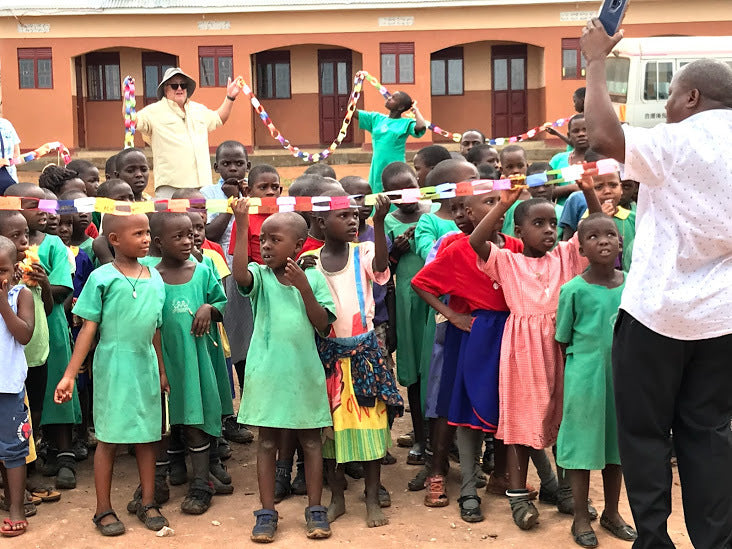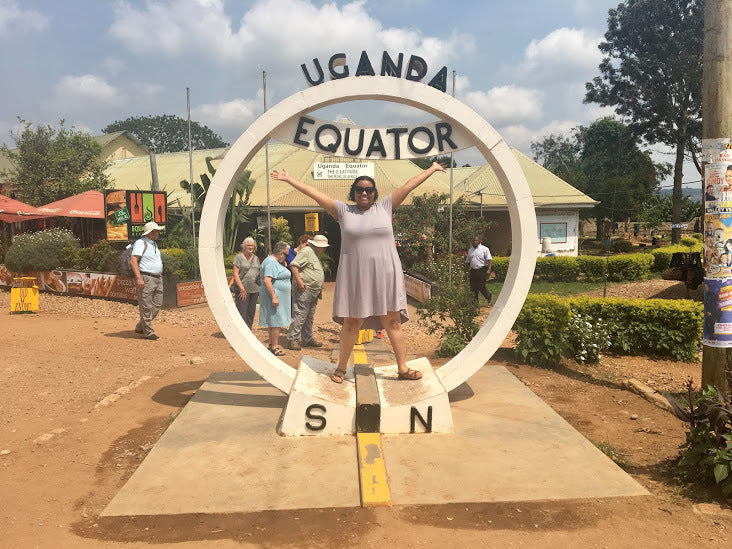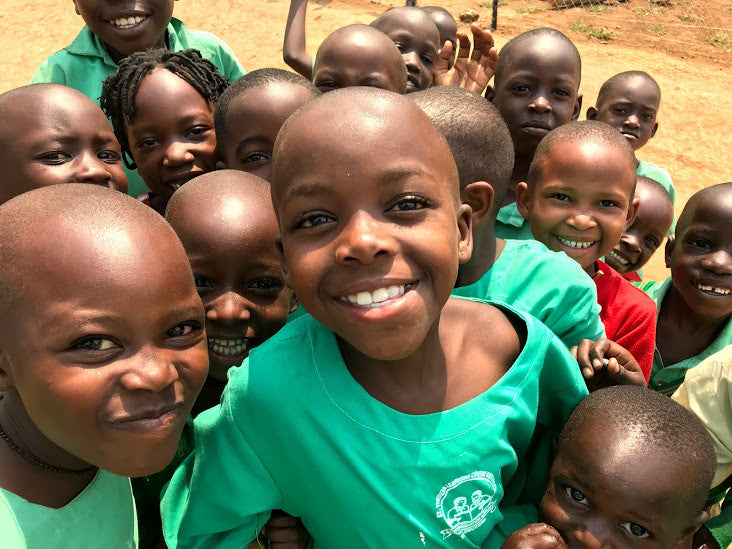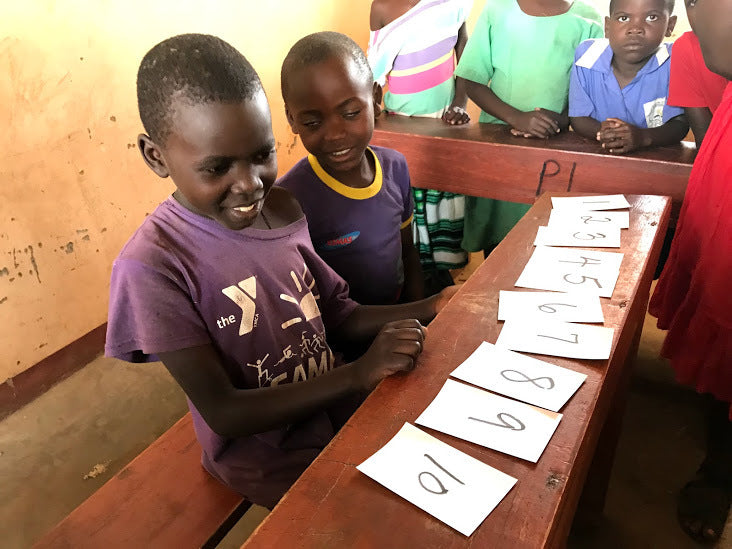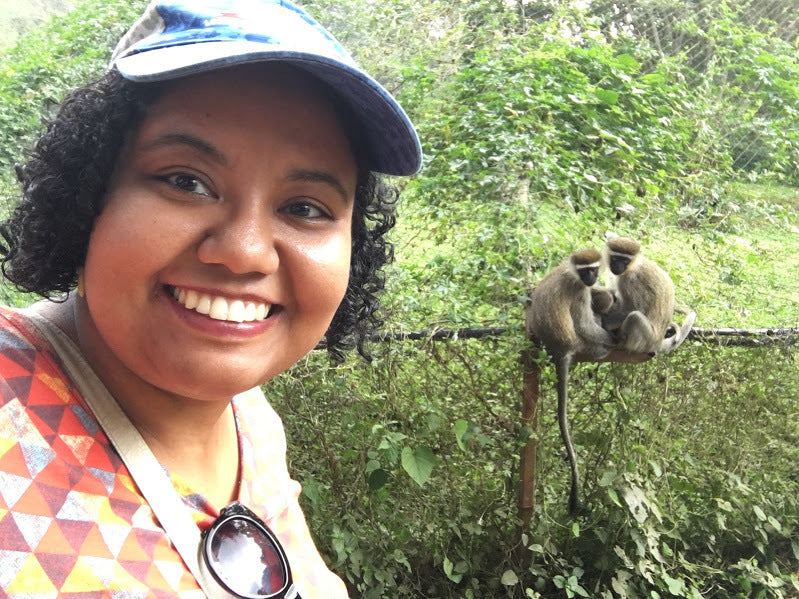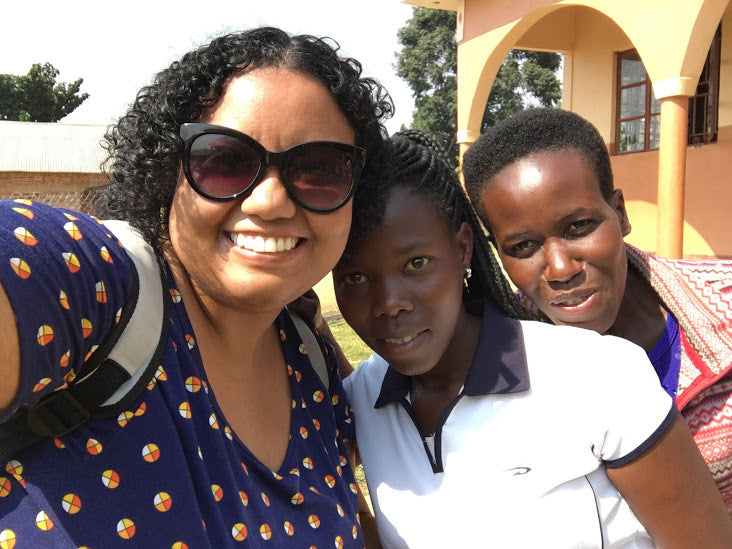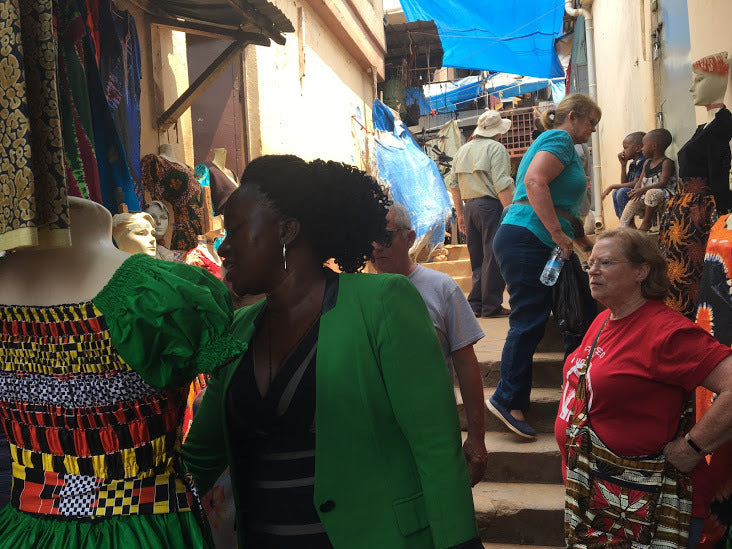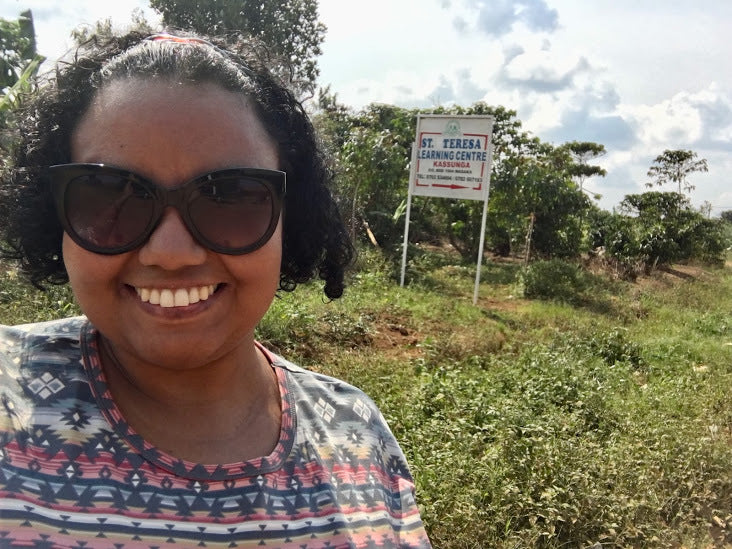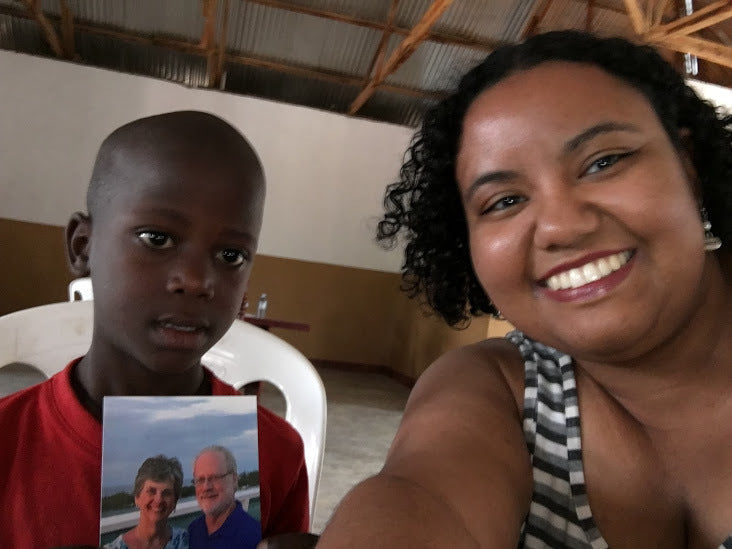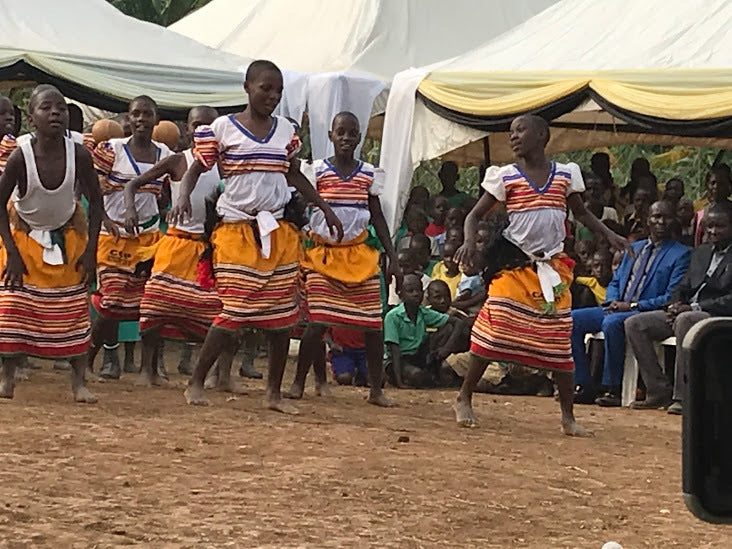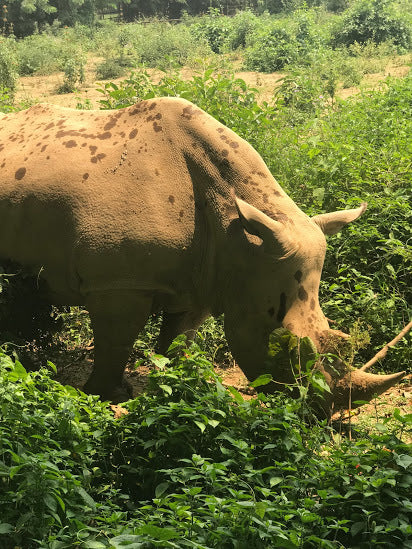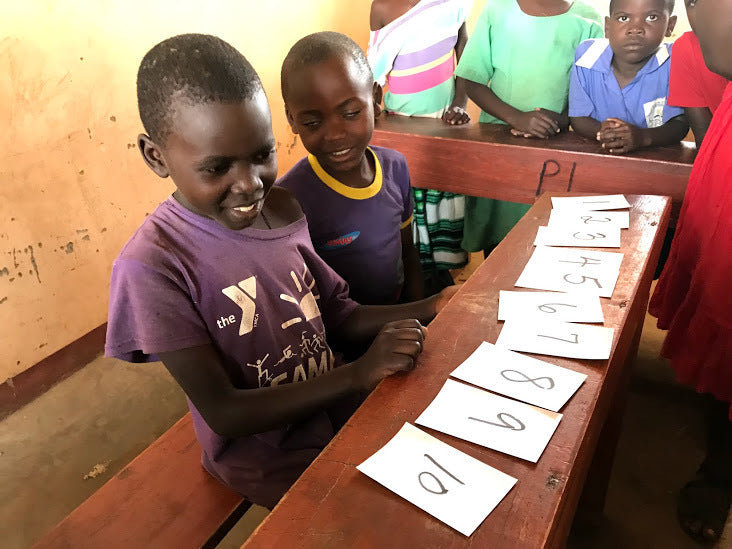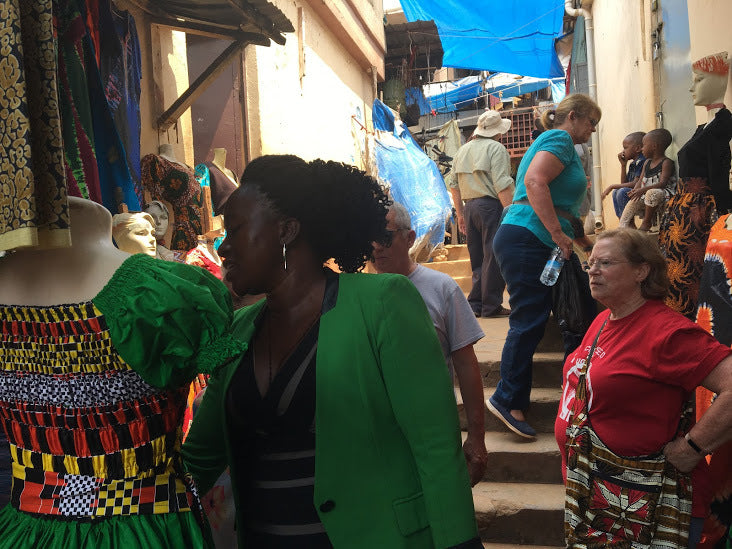 Uganda Tote (by Lenina Valle)
Traditional fabric from Uganda brought to you by traveler Lenina Valle.
"I purchased this fabric in Masaka, Uganda. We stayed at a hotel there while we visited and volunteered at St. Teresa Learning Center in the nearby village of Kassunga. The fabric shop was so small that our large group could only enter it 4 or 5 people at a time. Everyone else waited outside on the sidewalk enjoying the sights and sounds and meeting the locals. Inside, the walls were covered with shelves stacked from floor-to-ceiling with fabrics in ever color and pattern. They were beautiful and colorful, but trying to choose one was a bit overwhelming. Blue is my favorite color so when I saw this fabric, I fell instantly in love. The women working the shop were so welcoming, helpful, and efficient handling separate orders for a group of about 18 people all at once!" —Lenina Valle
Limited Edition:  Only 15 made
Made in USA
Fits a 15" laptop
Passport pocket inside
Traveler
Lenina Valle:   It was a fascinating experience. From hanging out with monkeys to reading storybooks to 3 and 4 year old children to help them learn English, my visit to Uganda was memorable in so many ways! Our group spent almost 2 weeks working at St. Teresa LearningCenter, a school we are helping to build in the remote village of Kassunga, Uganda. When we arrived in the village, we were greeted with overwhelming love and enthusiasm from the local community at an unforgettable Welcome Ceremony. There was traditional music, dancing, food and more. Heartfelt speeches of gratitude were followed by the dedication and grand opening of the new dormitory and nursery school buildings which were built with money we raised through our nonprofit, Kassunga Mission Initiative. During our time in the village, I helped to set up a new solar-powered computer lab and showed the teachers how to use the computers. I did fun learning activities and crafts with the students. I assisted at a 3 day long medical clinic we arranged for students and their families to have them evaluated, tested, and treated health concerns like malaria and parasites. Perhaps my favorite part of the trip was interviewing applicants for KMI's Tuition Assistance Program. It was such a special time to get to meet and talk to Ugandan students one-on-one, learning about their lives, their families,their hobbies, and their dreams for the future. I can't wait to watch those dreams come true! This was my second visit to Uganda, so it was wonderful to reunite with old friends like Margaret- our travel guide and an AMAZING chef with a heart of gold. I also made new friends like translators Denis and Jerome and the fun and friendly teachers at St. Teresa Learning Center. One teacher even took me on a personal guided tour of the school and gave me my first passion fruit to taste! When we weren't working with the children at school, we had many other fun adventures! We learned about the amazing animals that live in Uganda at a wildlife education center. We stopped for some fair trade shopping, a science demonstration, and of course a once-in-a-lifetime photo op at the Equator! We enjoyed picturesque outdoor dinners along the shores of Lake Victoria, the world's second largest lake and the source of the Nile River. We even had the honor of meeting and dining with prominent local figures like the current Bishop and Bishop Emeritus of Masaka. One of the most moving experiences was creating a chain of love, a paper chain with the names of students and teachers in Uganda as well as donorsand supporters in the USA, all linked together in a loop. It was so big that literally surrounded the entire student body at St. Teresa Learning Center with love and unity. What a fitting way to end our time in the village of Kassunga. When Margaret and other friends dropped us off at the airport to fly home, I just couldn't hold back the tears as we said goodbye to them and to the beautiful country of Uganda!