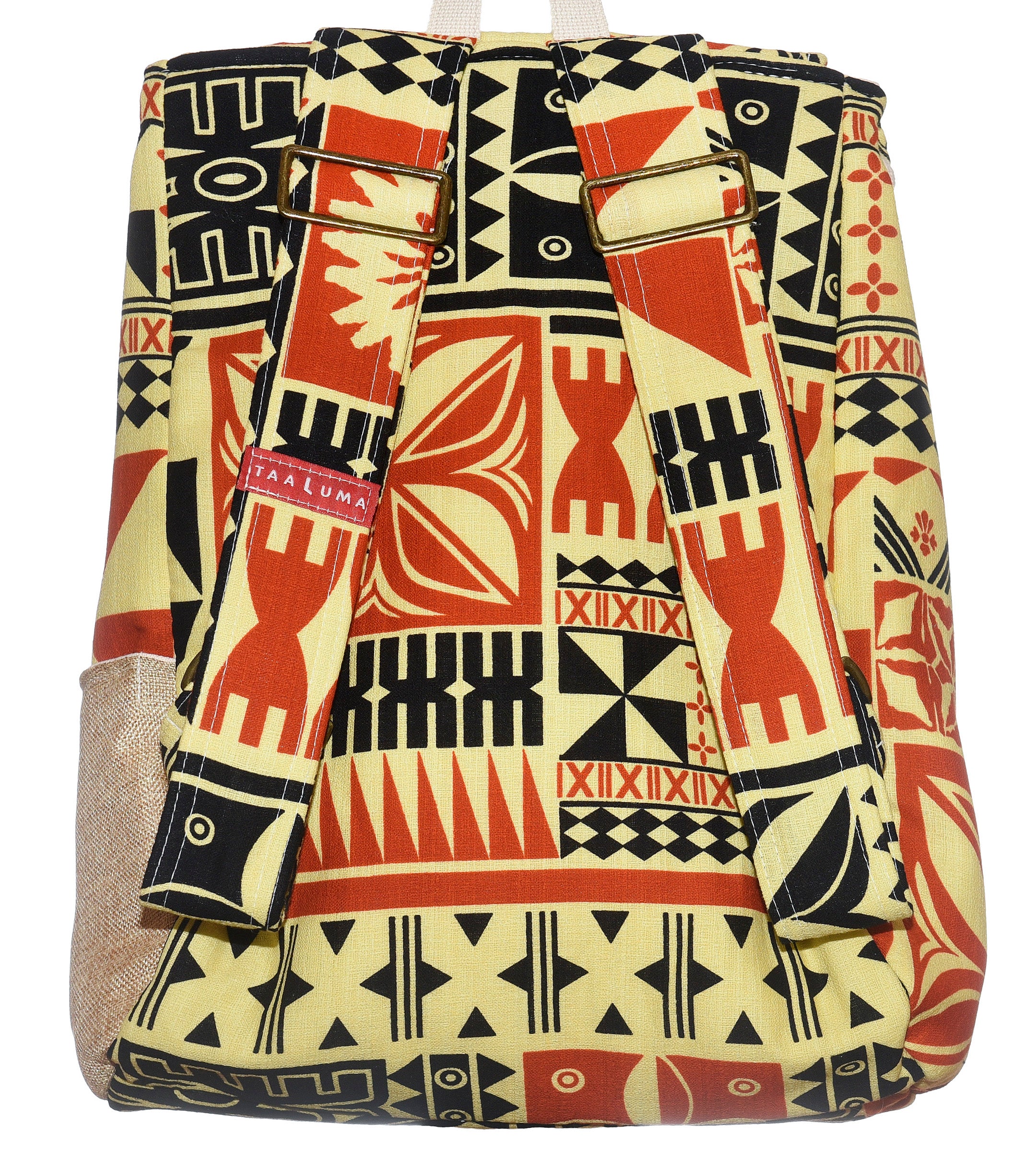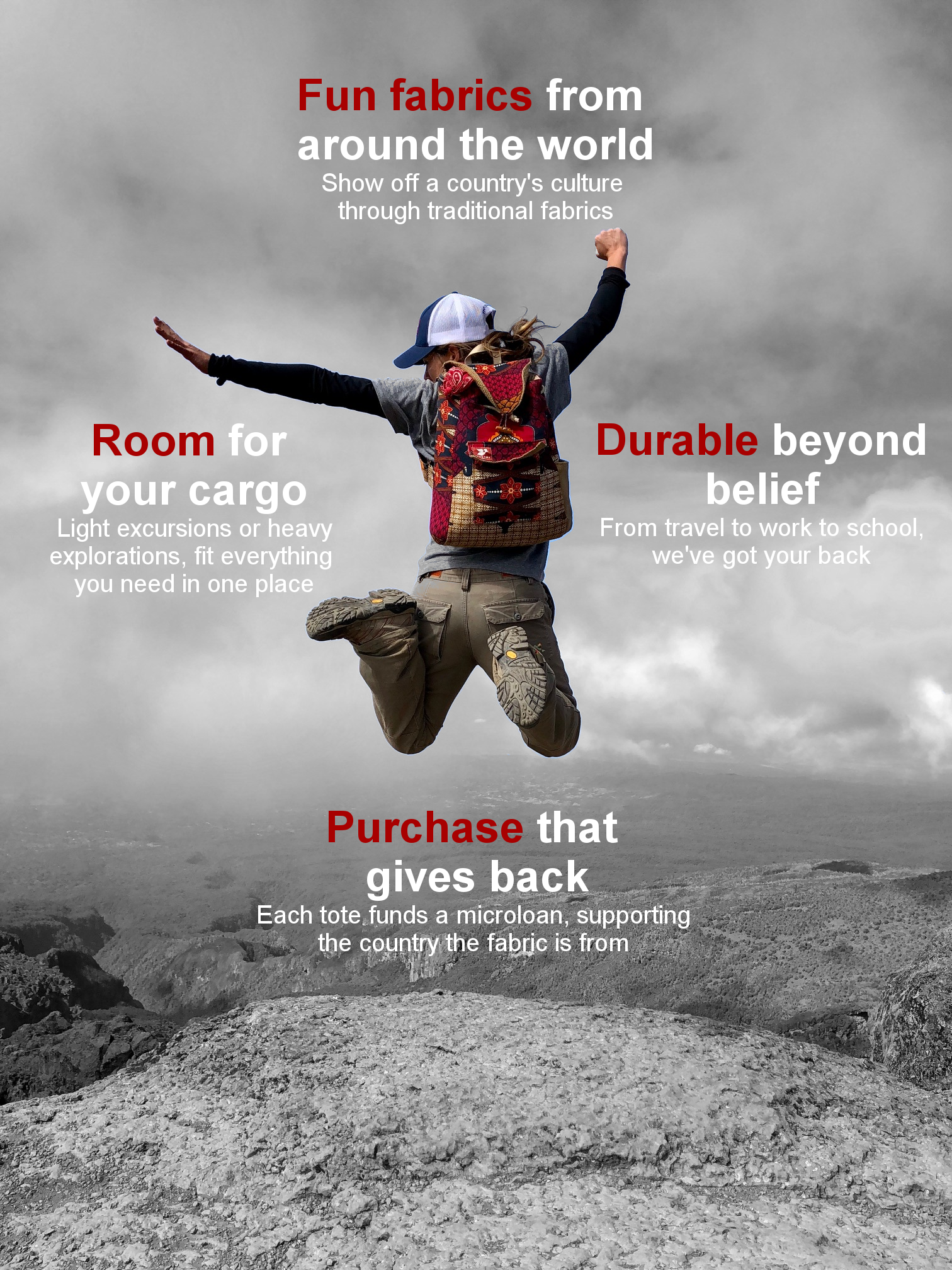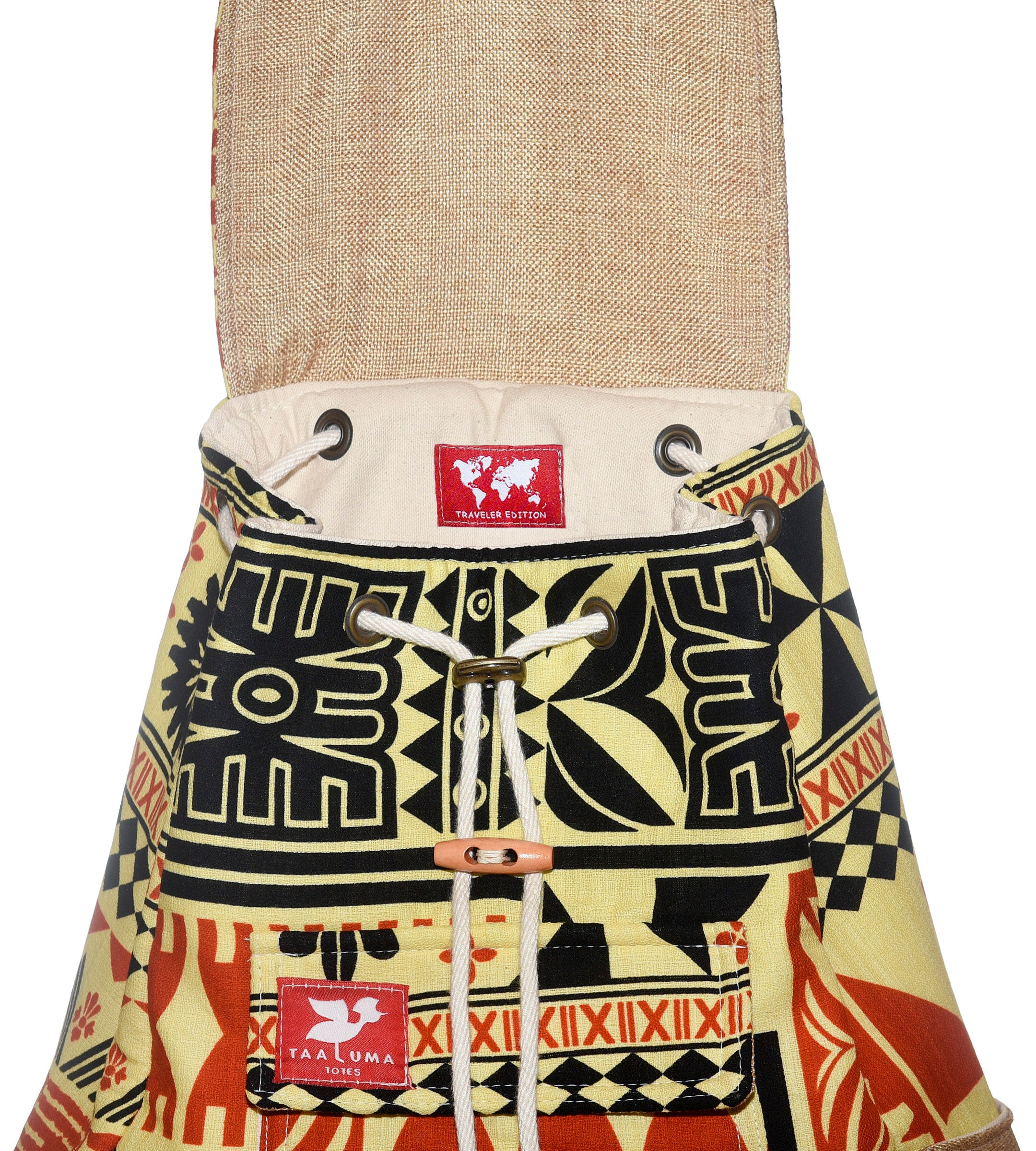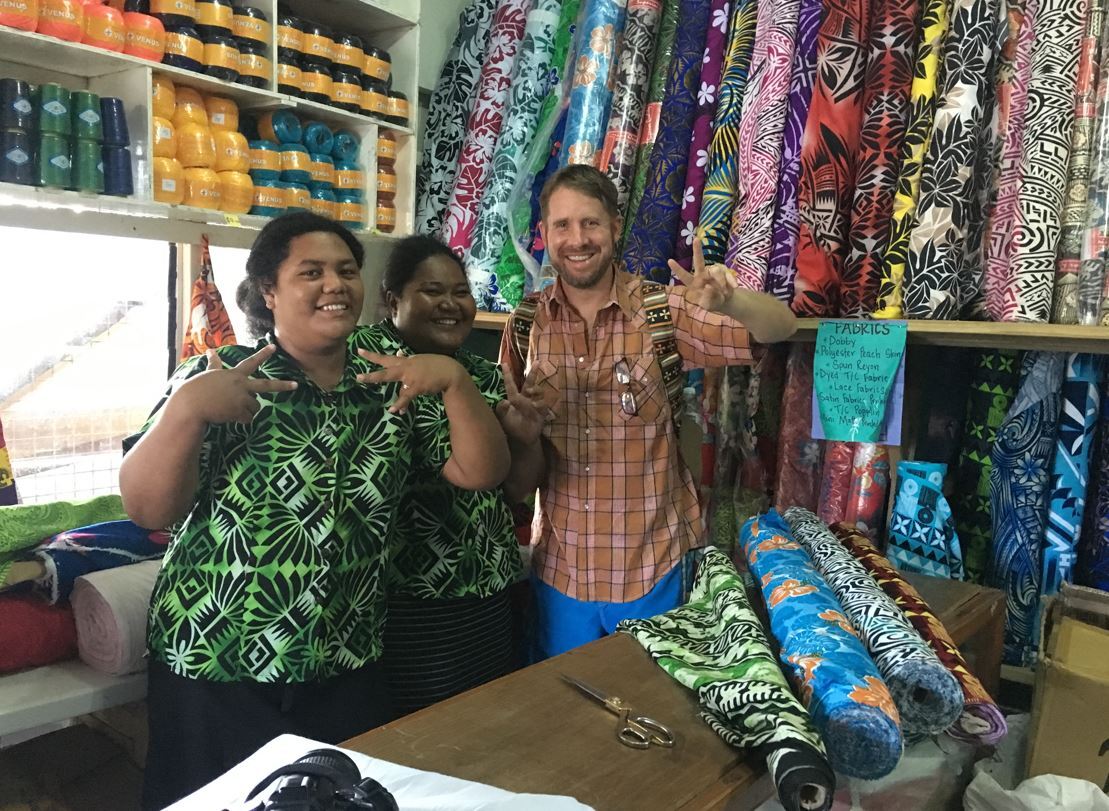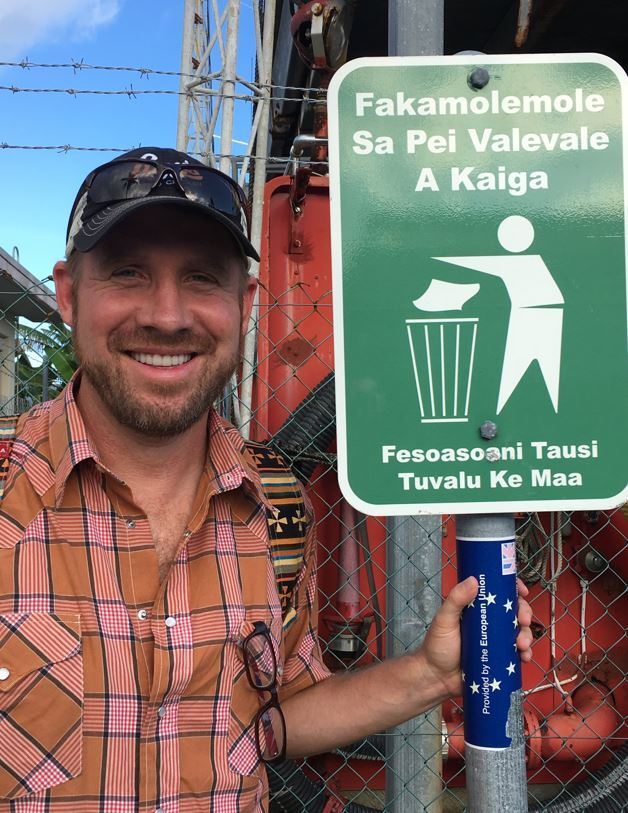 Tuvalu Tote (by Aaron John)
Traditional fabric from Tuvalu brought to you by traveler Aaron John.
"Tuvalu: Remote Pacific island nation, with only an average of 2,000 visitors per year, Tuvalu is the least visited country on Earth. When you go, make sure to hang out at the airport runway where life happens every afternoon around sunset." —Aaron John
Limited Edition:  Only 17 made
Made in USA
Fits a 15" laptop
Passport pocket inside
Traveler
Aaron John:  On a mission to explore every country and learn about its cultures, Aaron throws on his Bhutan-up shirt and hits the road in search of ancient cities and weaving villages. And when it comes to textiles, he is a fabric Armenia'c! After a day exploring, Aaron enjoys feasting his Brunei's on a local meal while Viet'naming his way through a cooking class.