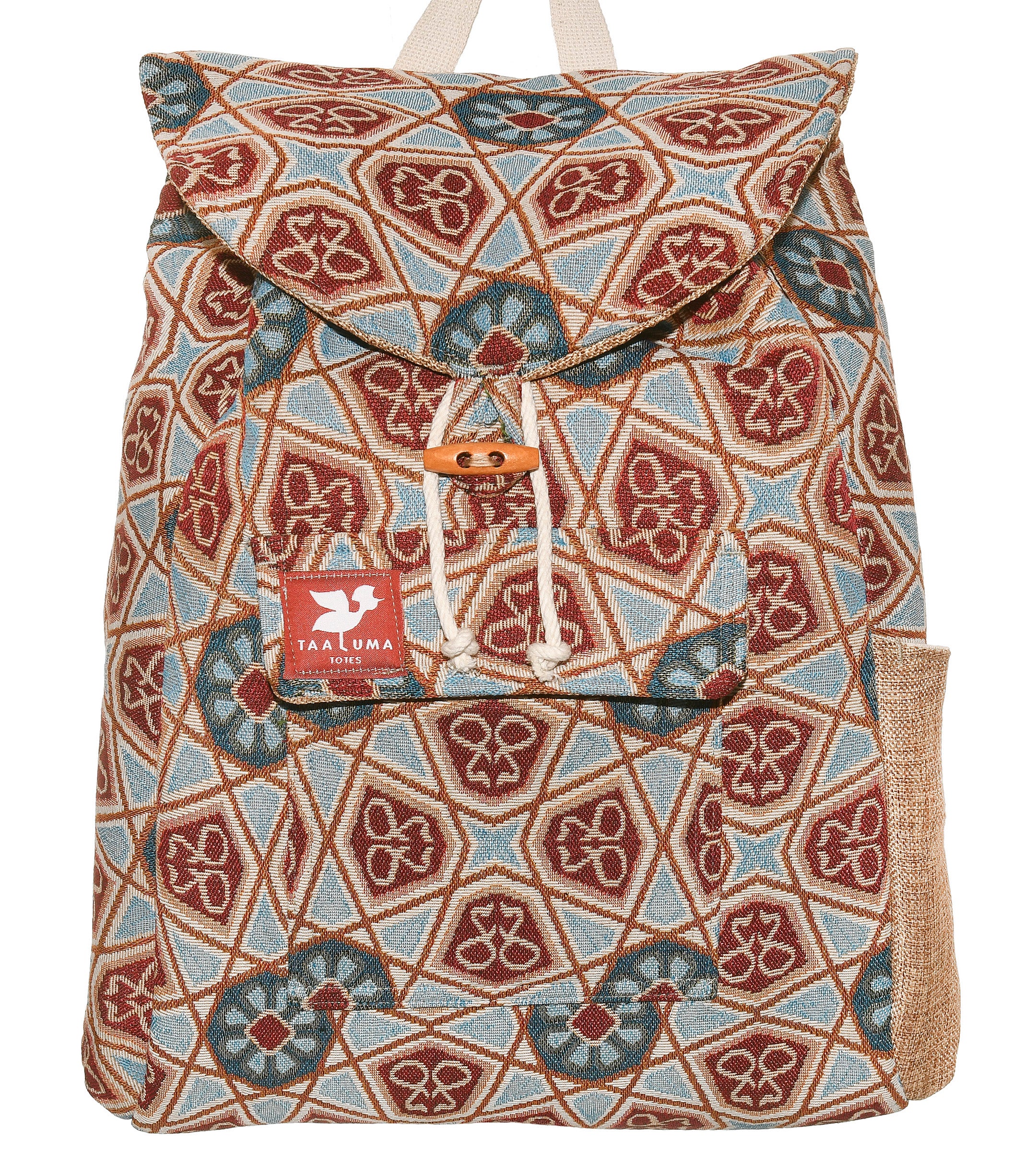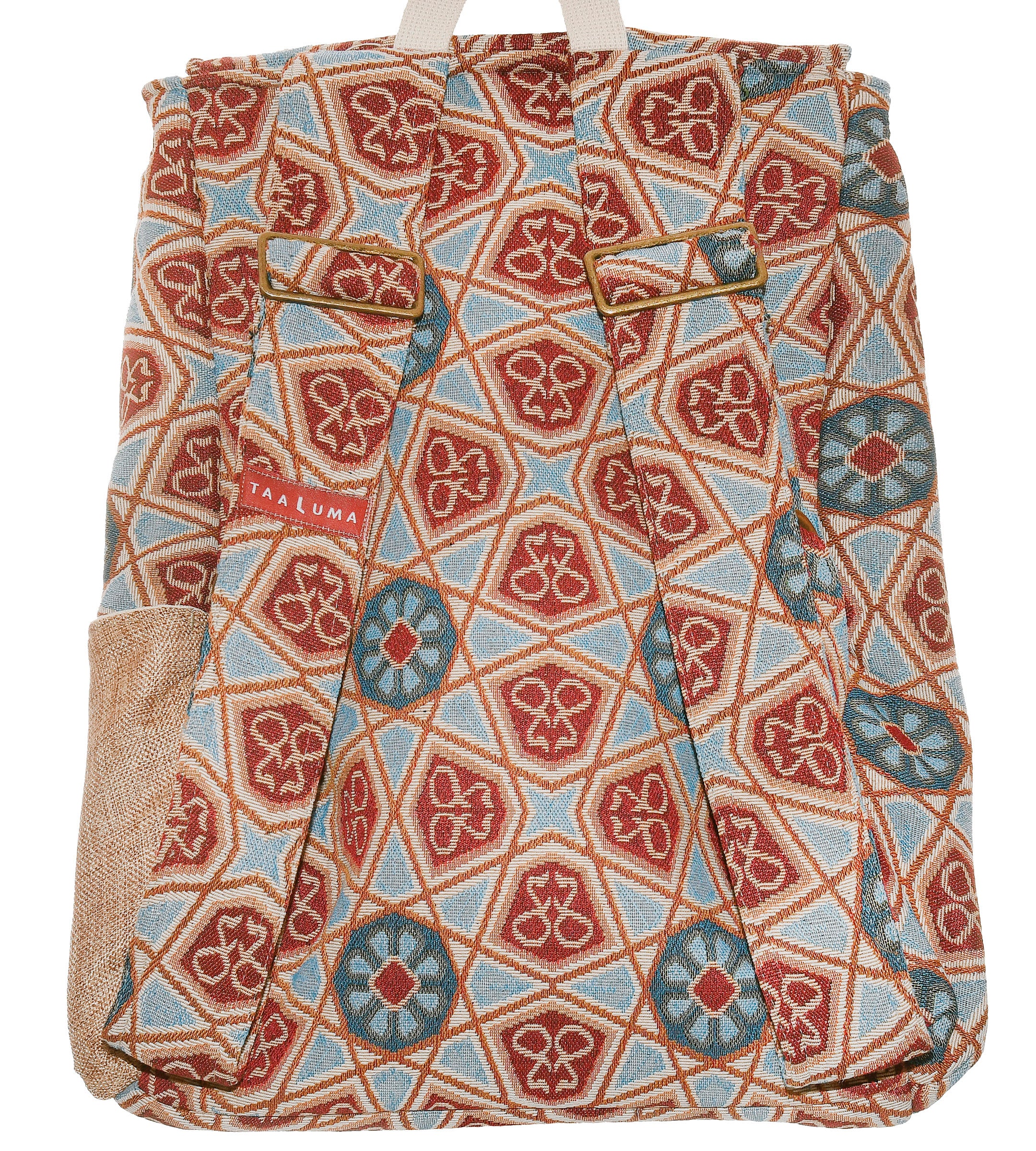 South Korea Tote (by Derek Price)
Fabric from Seoul, South Korea brought to you by traveler Derek Price.
"Dongdaemun is a district of Seoul.  It's a district known for its high fashion and art exhibits. There are clothing markets all over Dongdaemun and many don't close until about 4am.  It is known as the home of one of the biggest fabric markets in all of Korea which is called the Dongdaemun Shopping Complex. Naturally, I had to go check out this market so I could see whether or not this fabric complex lived up to its reputation. The design I picked is a traditional pattern that depicts an open lotus flower. Within Korea Lotus flowers are considered symbols of fortune, success, and enlightenment which is partially due to the impact Buddhism has had on Korean culture. Many bracelets and accessories in Korea have lotus flowers imprinted on them because Koreans believe that the mere depiction of an open lotus flower brings good fortune." —Derek Price
1 of 17
Limited Edition:  Only 17 made.  Be 1 of 17.
Made in USA
Fits a 17" laptop
Passport pocket inside
Traveler
Derek Price:  Derek spent two months in South Korea studying abroad and had the time of his life. Sampling the local food was a favorite pastime and brought him into a whole new Korea'lity. You never know when you will find a new favorite food and sometimes it happens in the most unlikely places…for Derek it was a Korean carbonated grape-flavored milk that became a new favorite!
Bring back fabric from your next trip