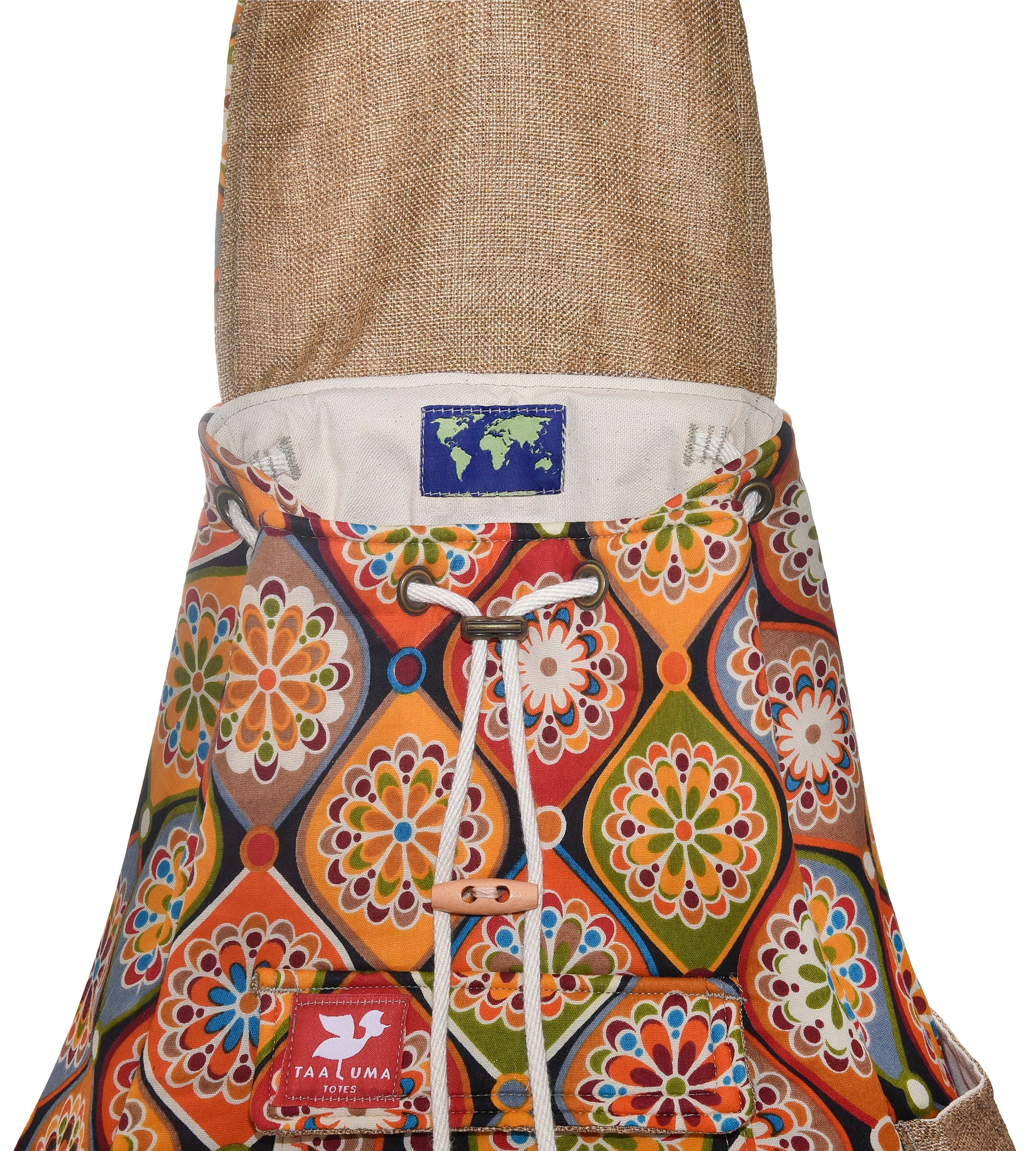 South Africa Tote (by Sydney Buck)
Traditional fabric from Cape Town, South Africa brought to you by traveler Sydney Buck.
"Eccentric patterned fabrics can be seen everywhere in South Africa. People wear these kinds of fabric everyday from their dresses to shirts and to headdresses as well. It was so amazing to see so many colorful patterns in the streets. In the traditional villages in South Africa, each village has their own pattern the whole family wear and men and women wear different colors. Married women wear a different color than single women as a sign to visitors. The married women are in the maroon dresses, the single in the red dresses, the married men wear shirts and the single men do not. You can see the love for color in South Africa not only in fabric but in the architecture as neighborhoods are painted very vibrantly." —Sydney Buck
1 of 18
Limited Edition:  Only 18 made.
Made in USA
Fits a 15" laptop
Passport pocket inside
Traveler
Sydney Buck:  As an engineering student, Sydney traveled to Cape Town to study the country's infrastructure. Whenever possible, she loves to es'Cape the city and hike through a new country soaking in the new landscape. She constantly finds herself thinking about how the landscape of the country contributes to the lifestyle of the local people and how to best Cape'ture this relationship with new infrastructure.