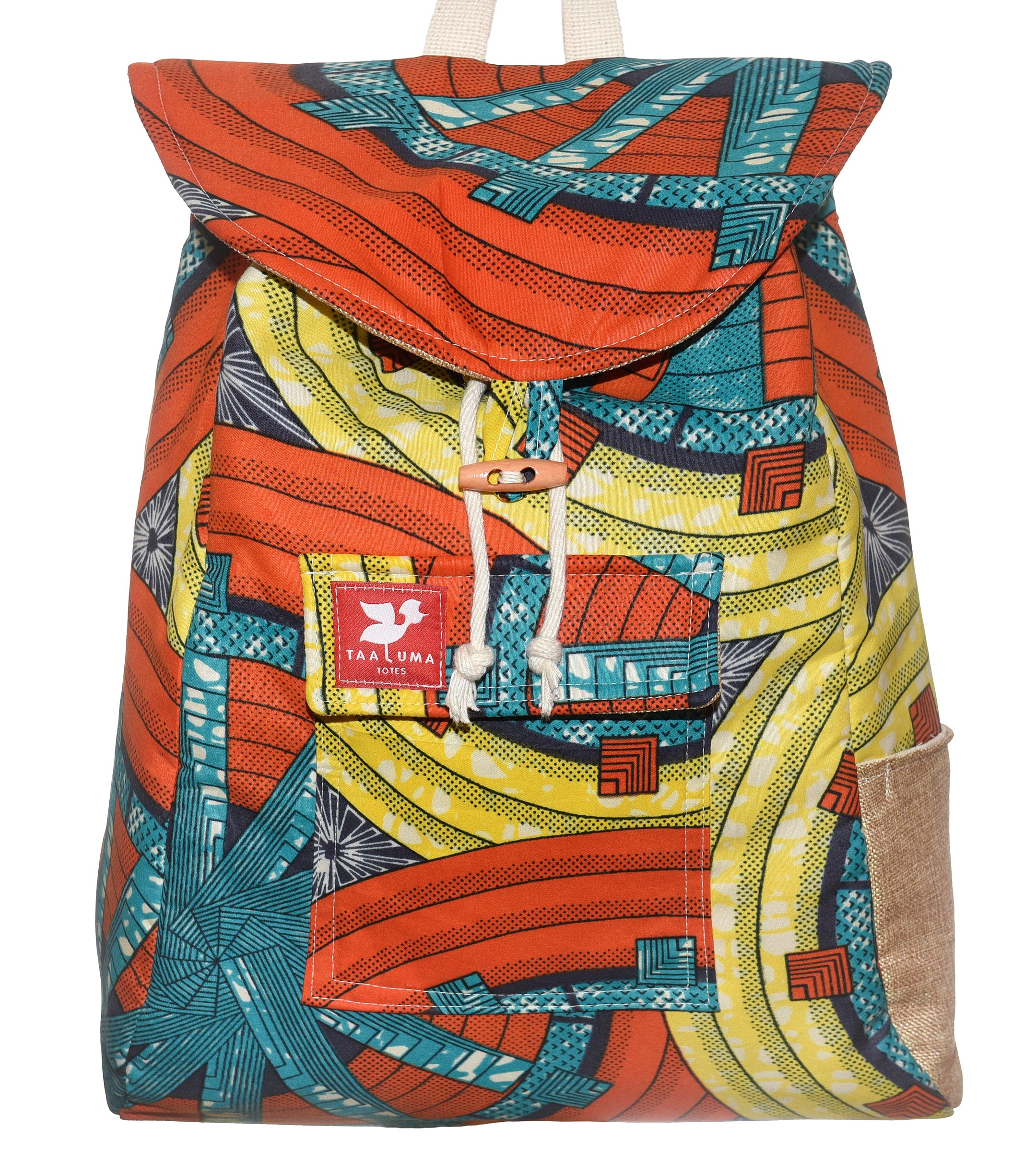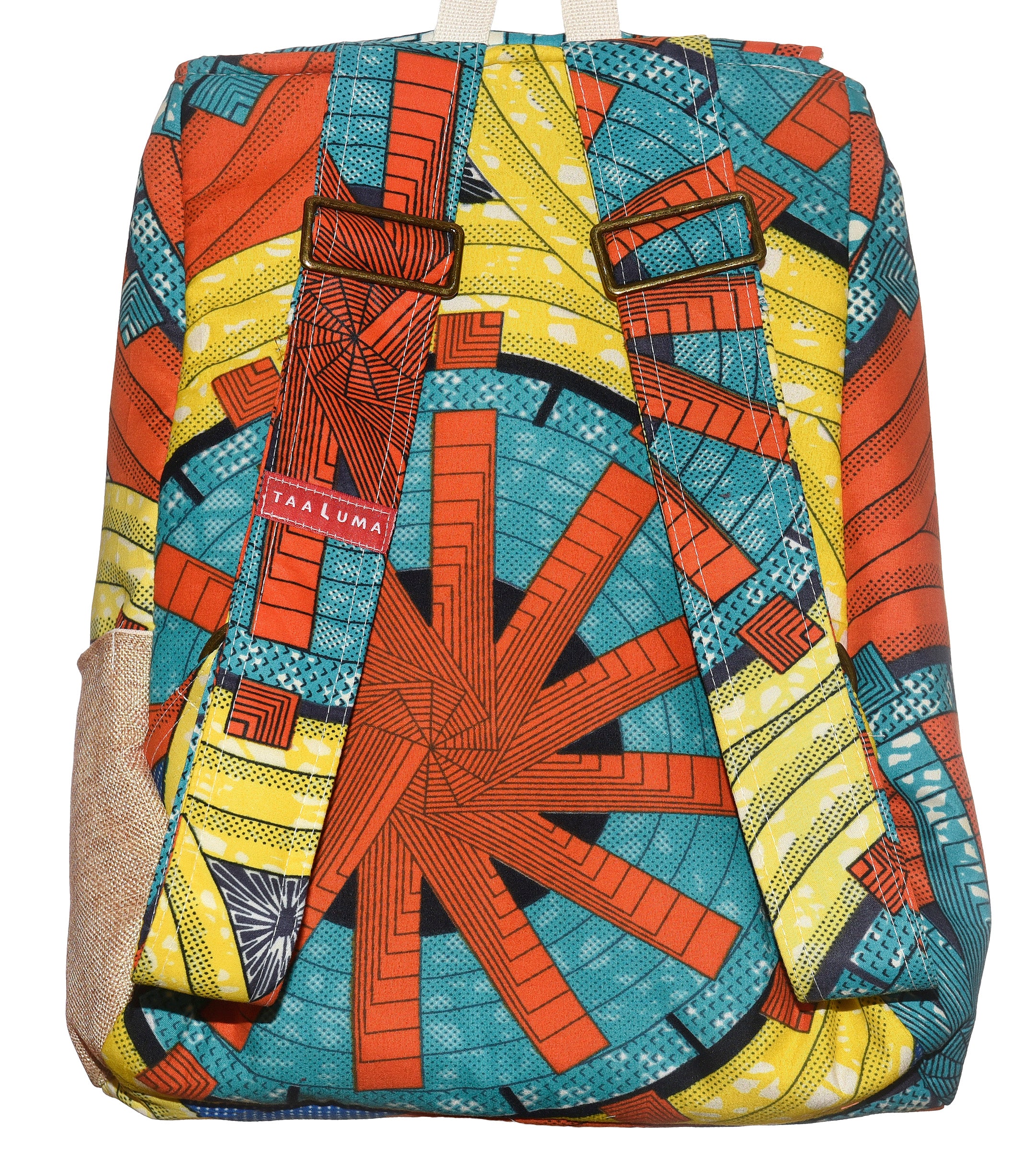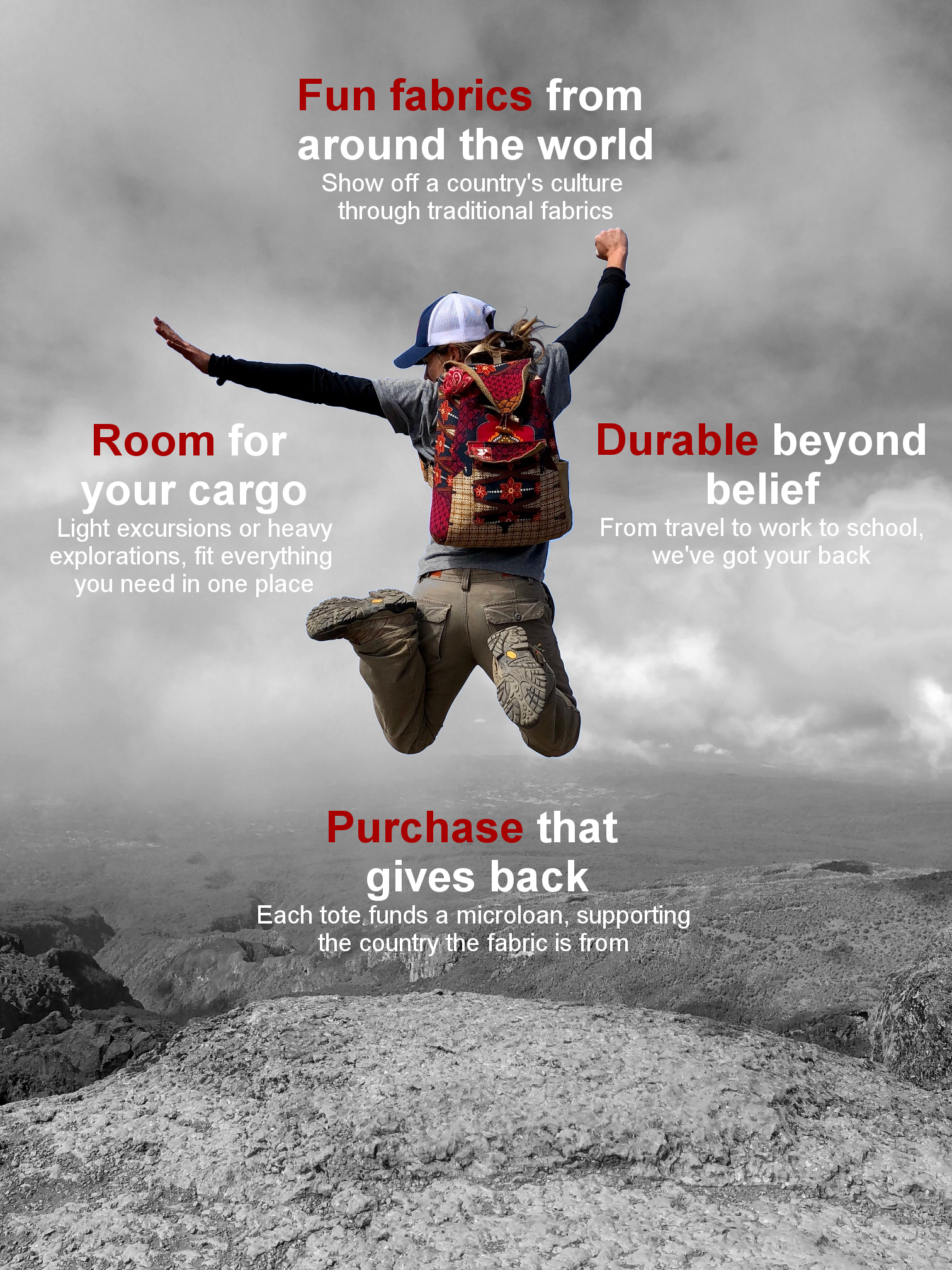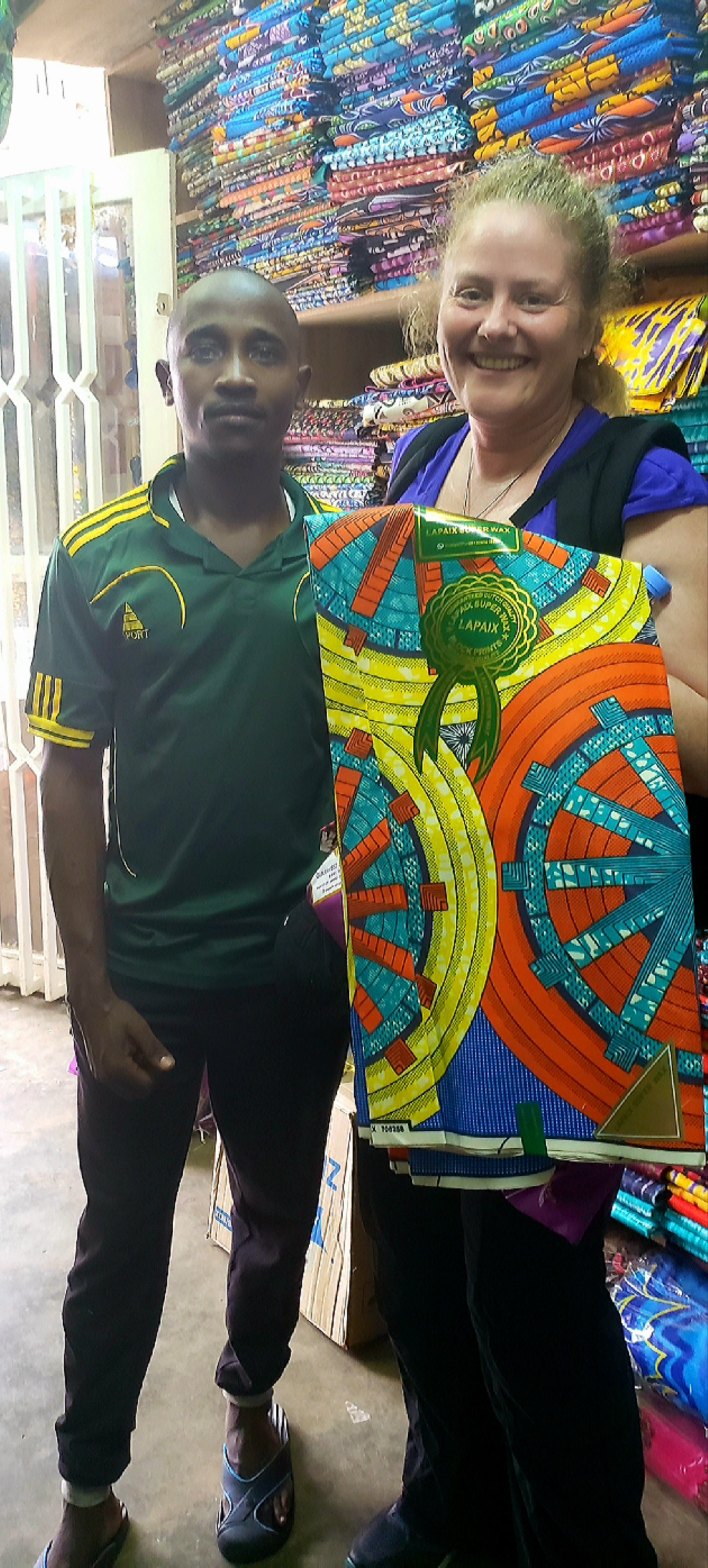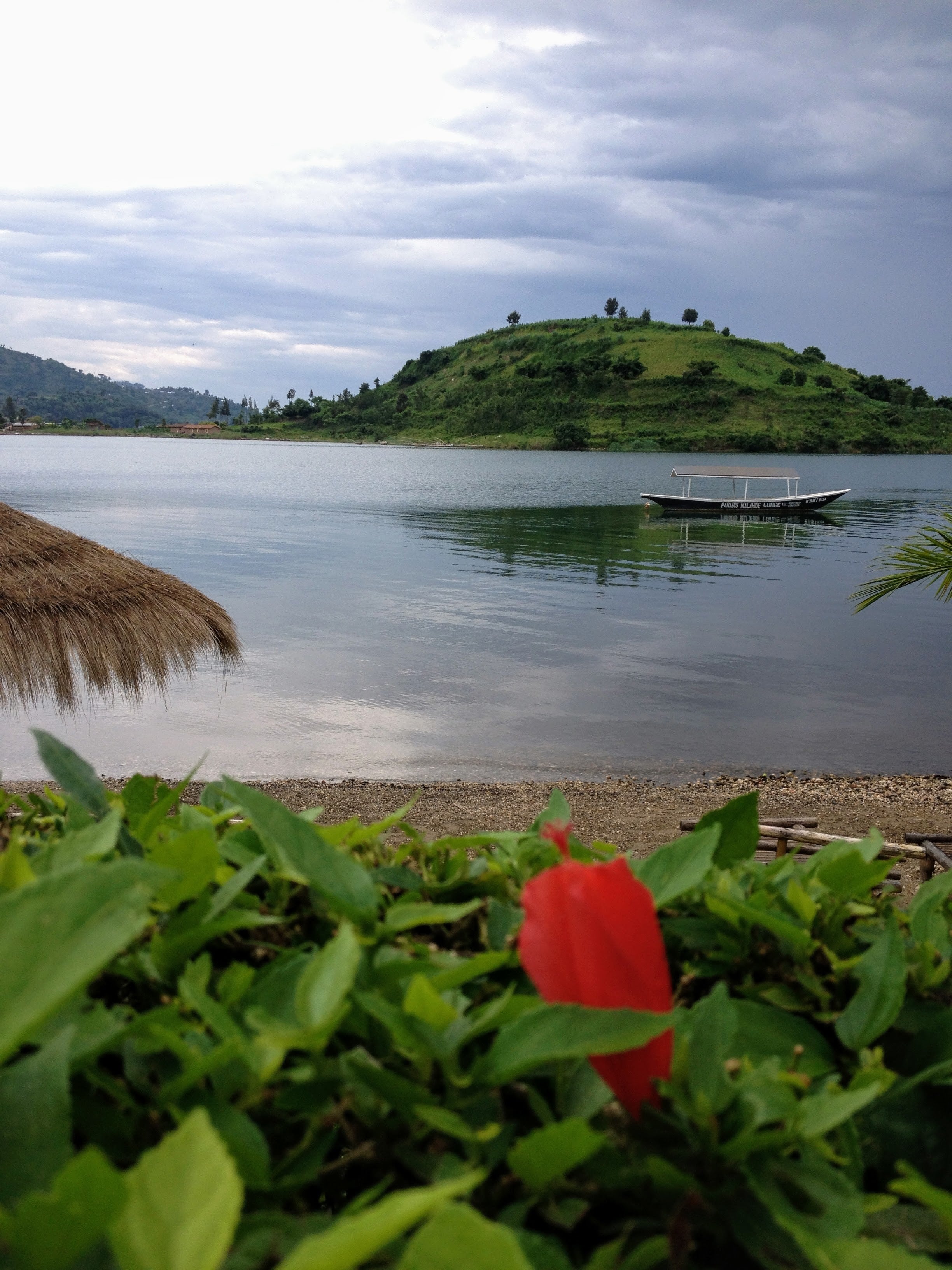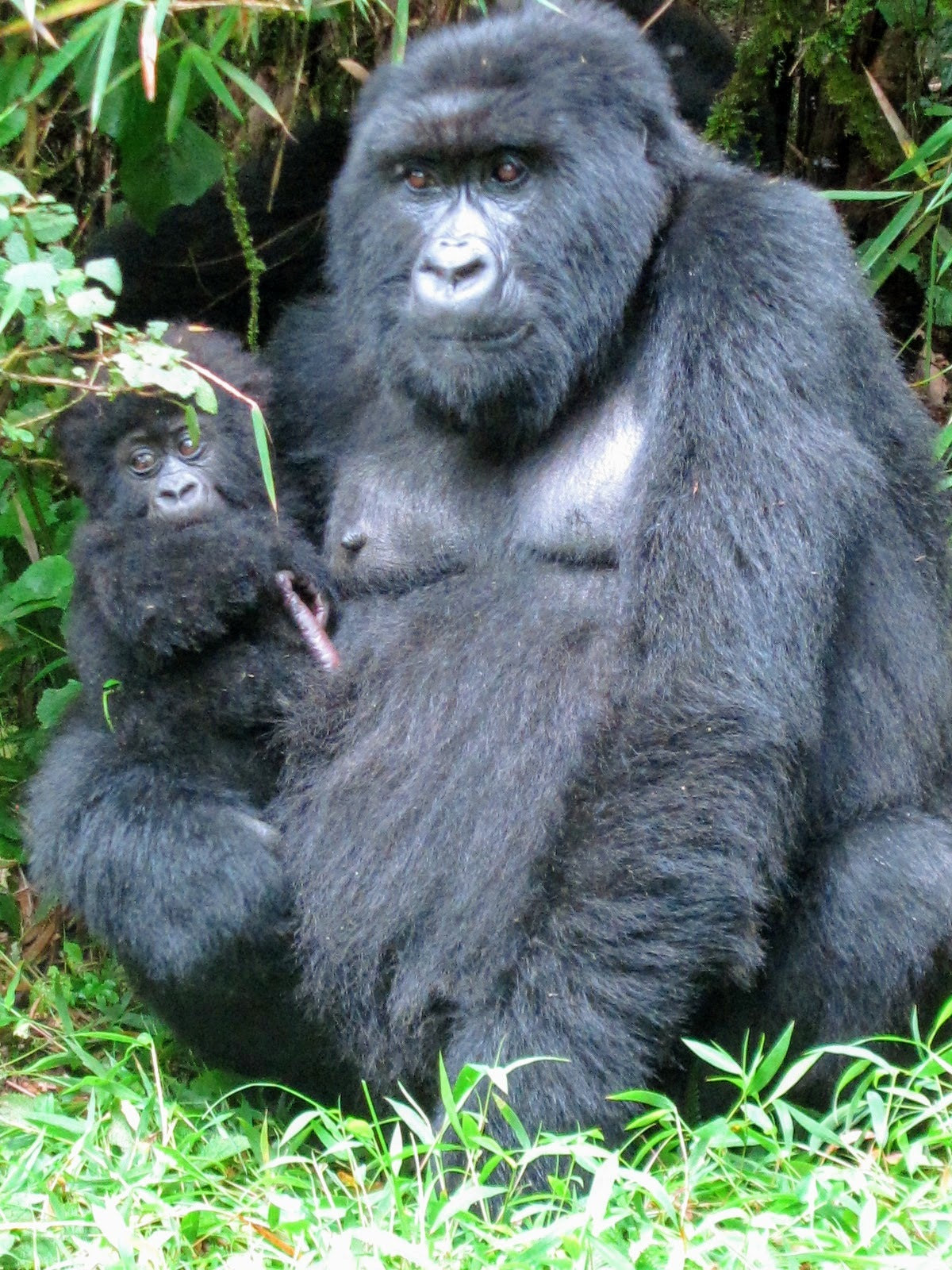 Rwanda Tote (by Isabelle S.)
Traditional fabric from Kigali, Rwanda brought to you by traveler Isabelle S.
"Kigali is a beautiful hilly city, quite green and very clean. People are super nice and eager to tell you about their history, including the genocide. Rwanda does not allow plastic bags, so, unlike other African countries, there is no plastic flying around or laying on the streets.
Rwanda also has Umuganda (Kinyarwanda word for coming together with a common purpose), the national cleanup day, which is the last Saturday of every month." —Isabelle S.
Limited Edition:  Only 15 made
Made in USA
Fits a 15" laptop
Passport pocket inside
Traveler
Isabelle S.:  Traveler Isabelle is a real Rwanda'rer.  She was on a mission with IOWD, International Organization on Women's Development. This organization's primary aim is to bring medical teams to repair rectovaginal fistulae in women, a horrific complication of vaginal deliveries with unrepaired tears. Their secondary aim is to repair urological conditions in children like hypospadias (the pee hole for boys is in the wrong place) or other conditions that can cause kidney failure when not dealt with early on in life.