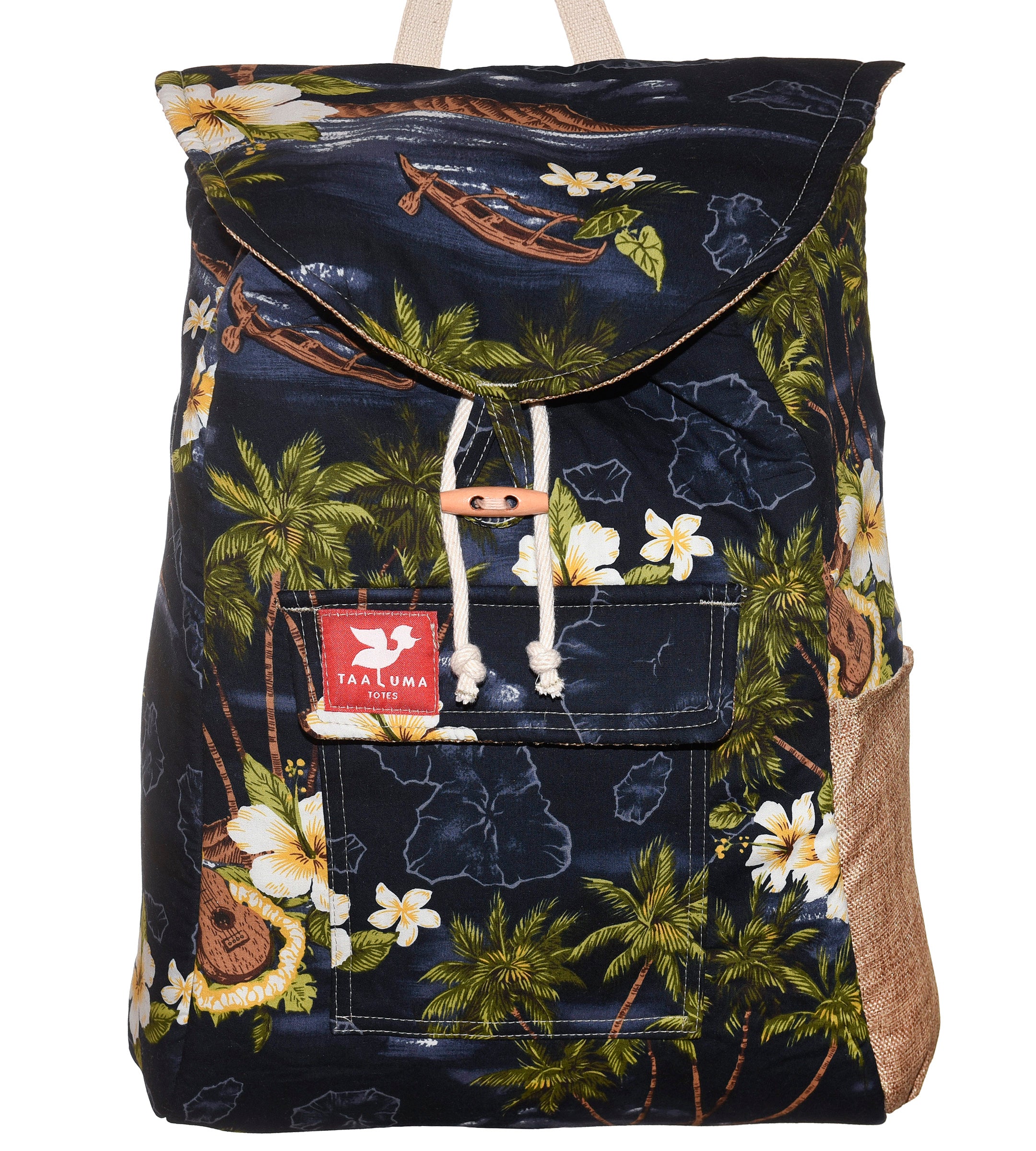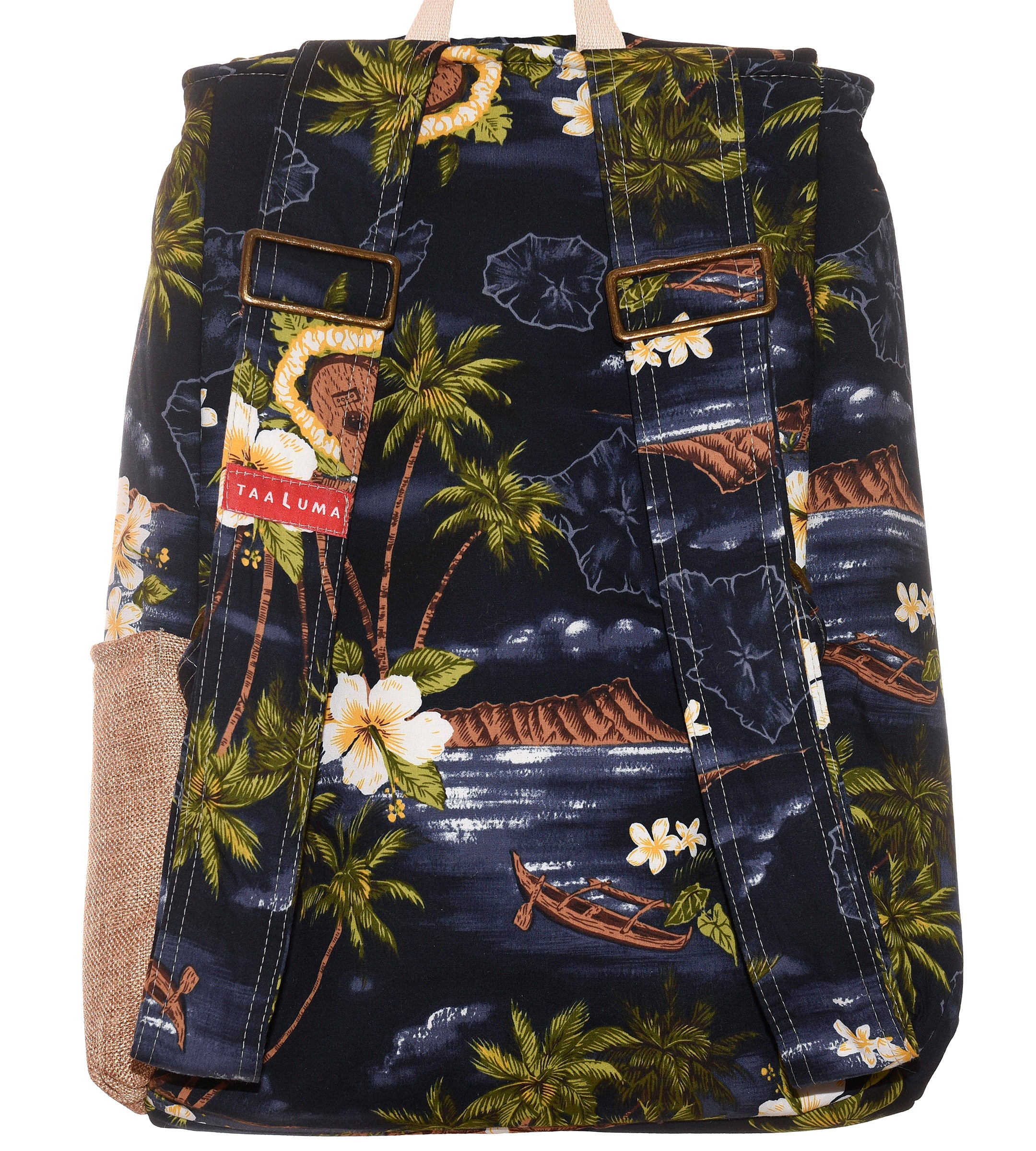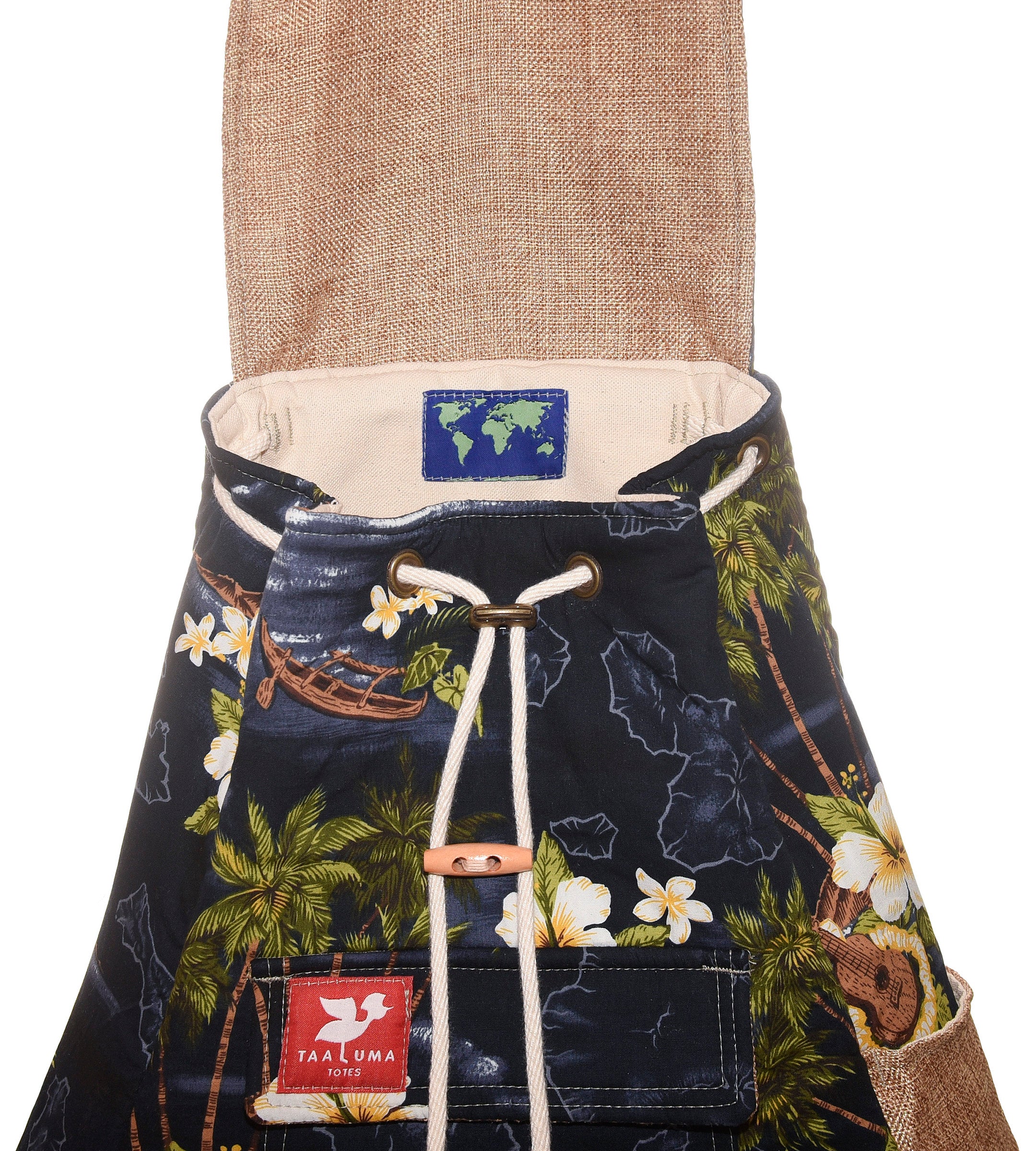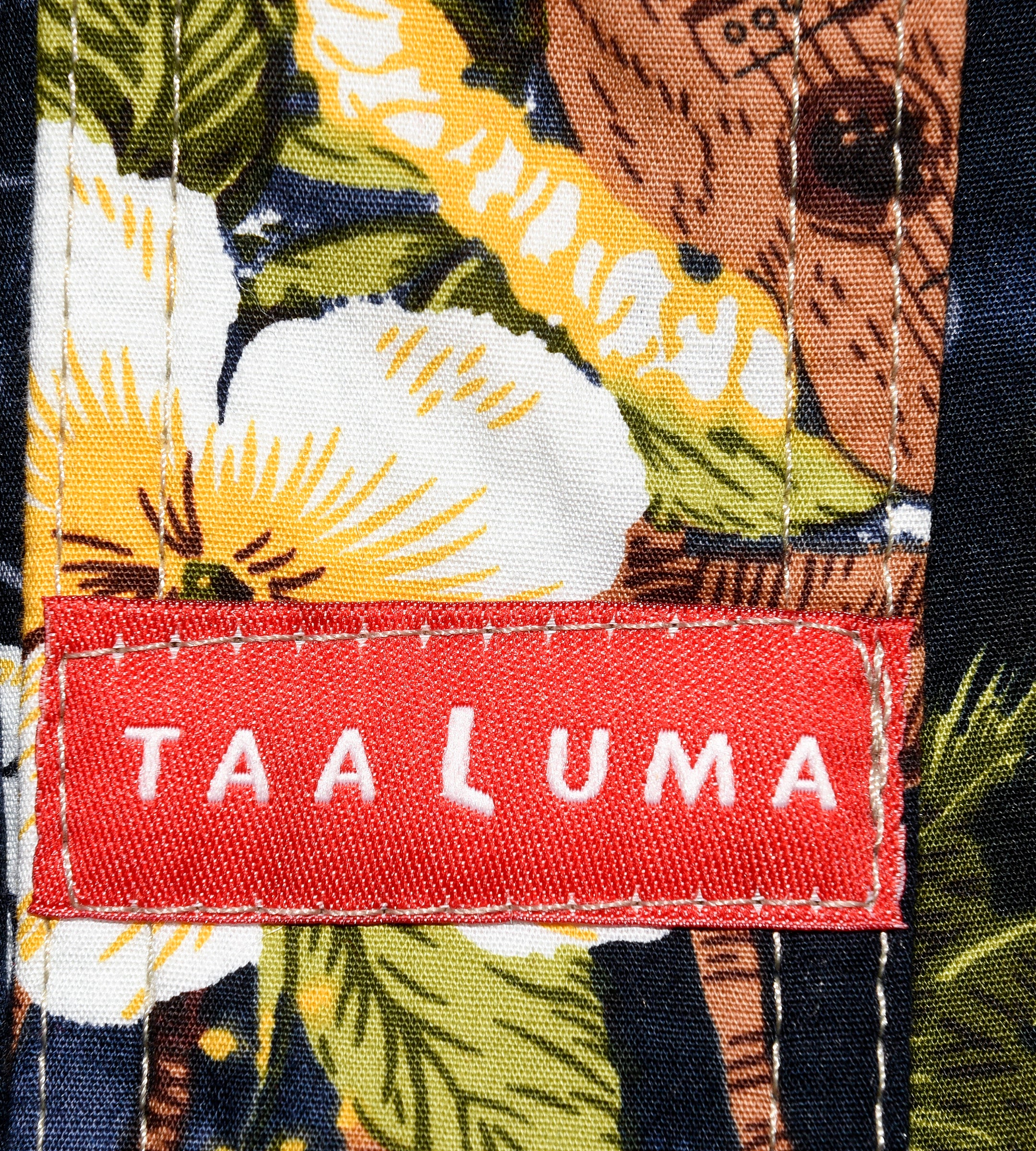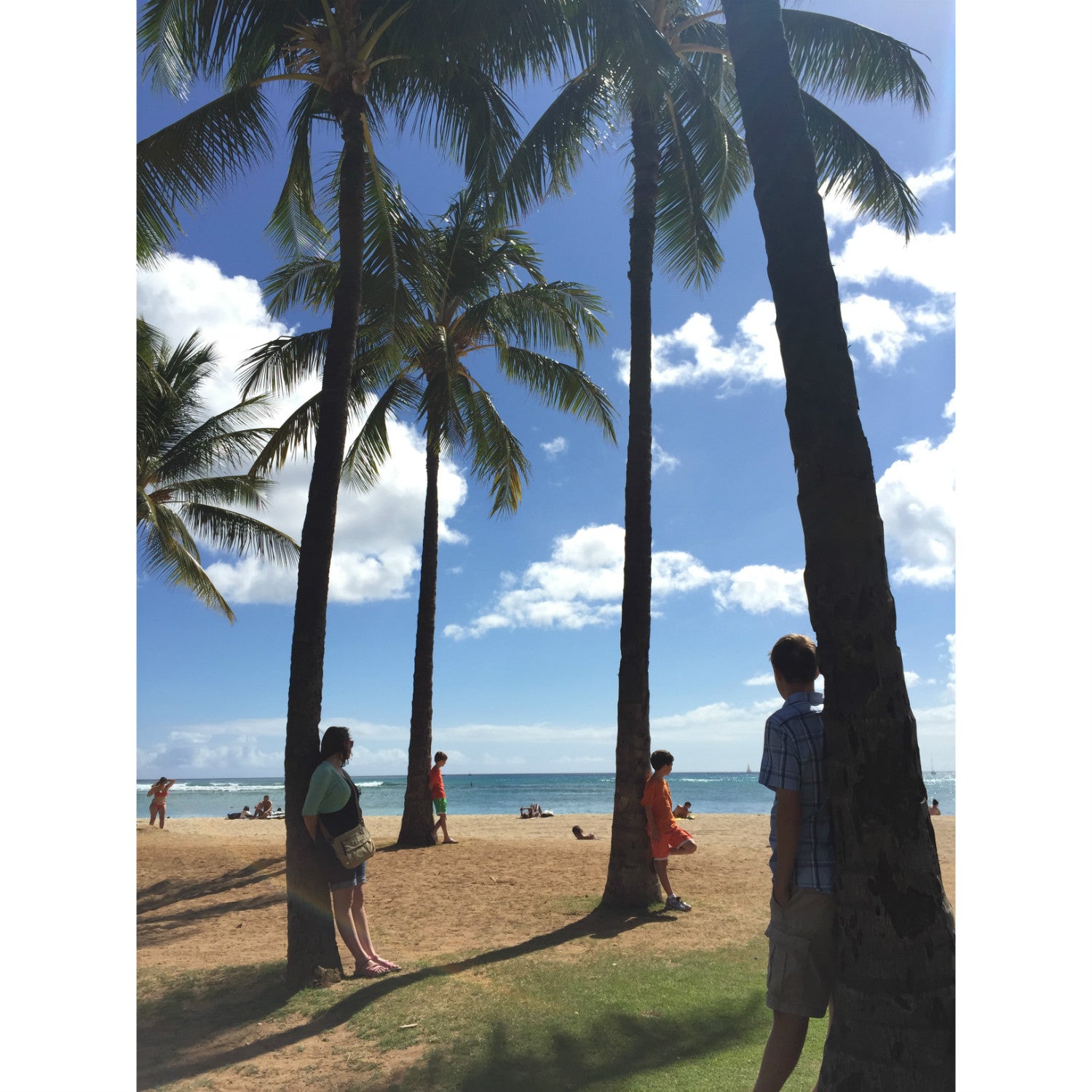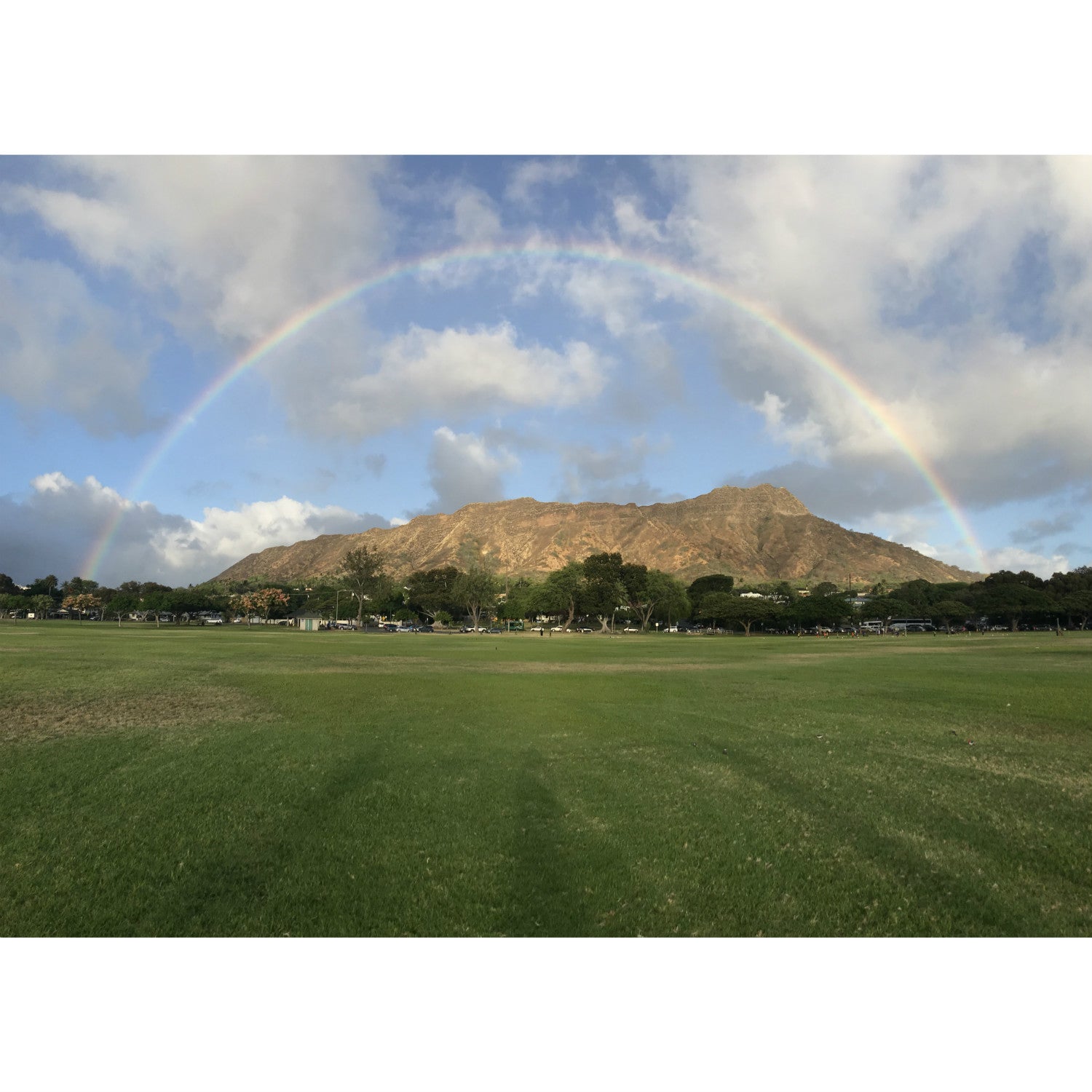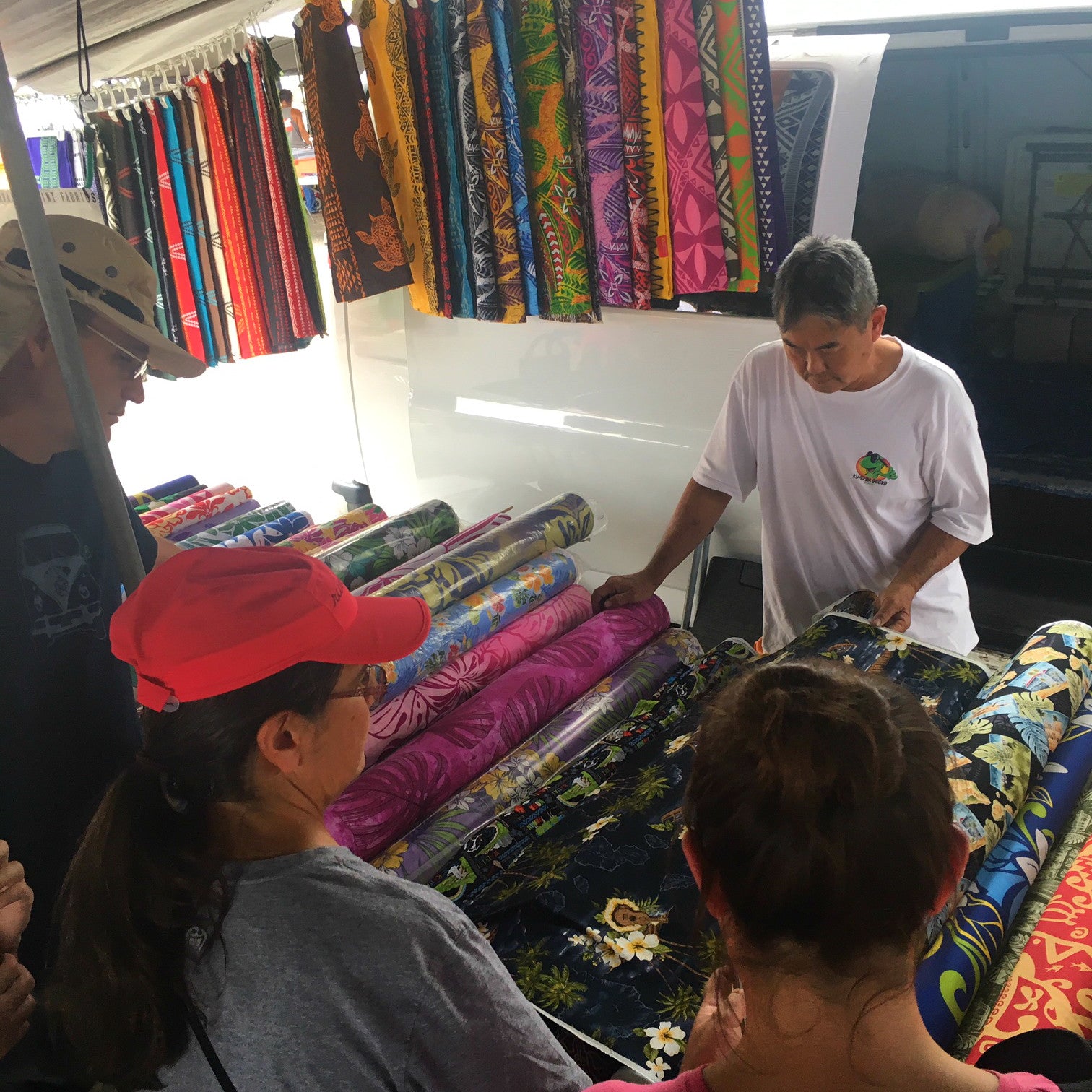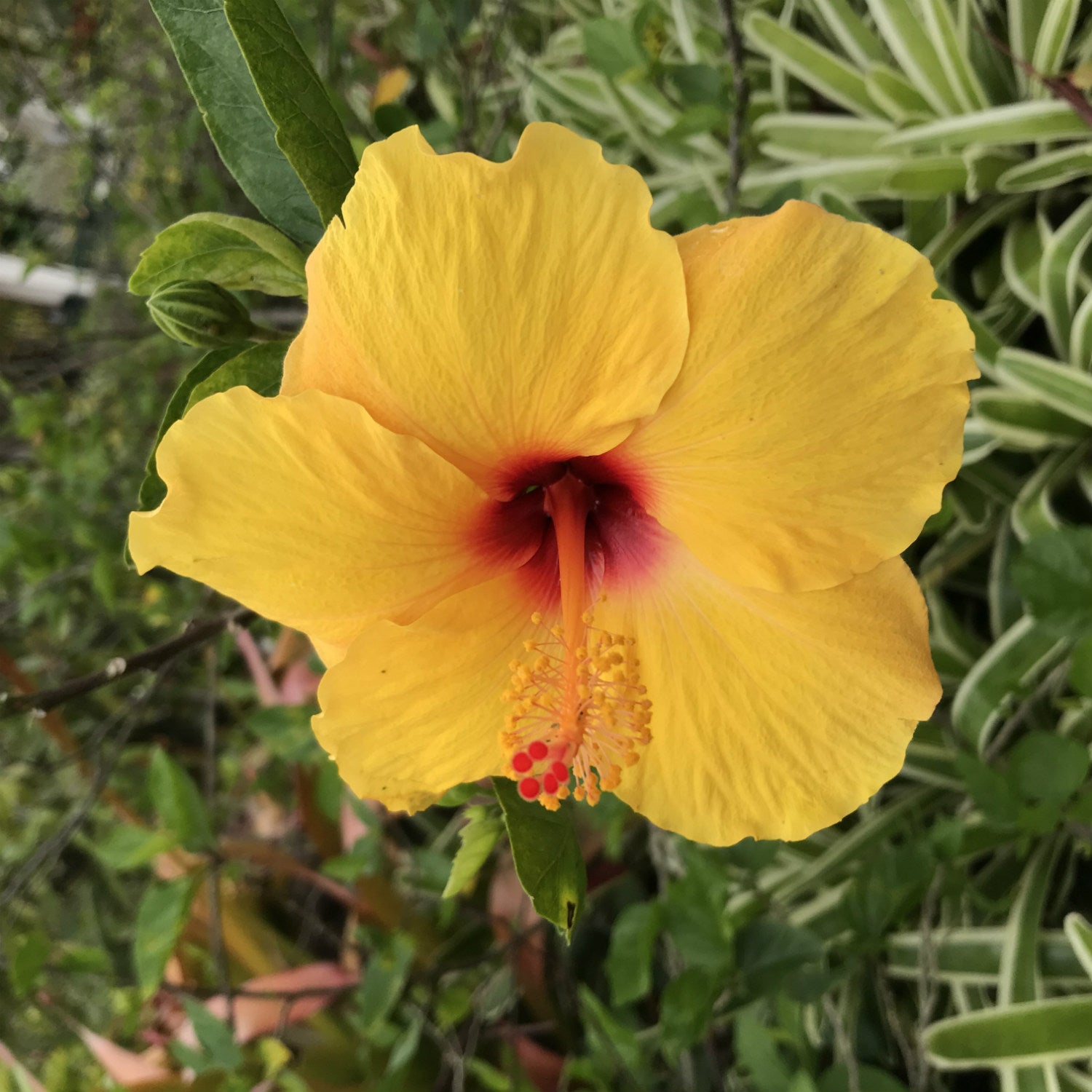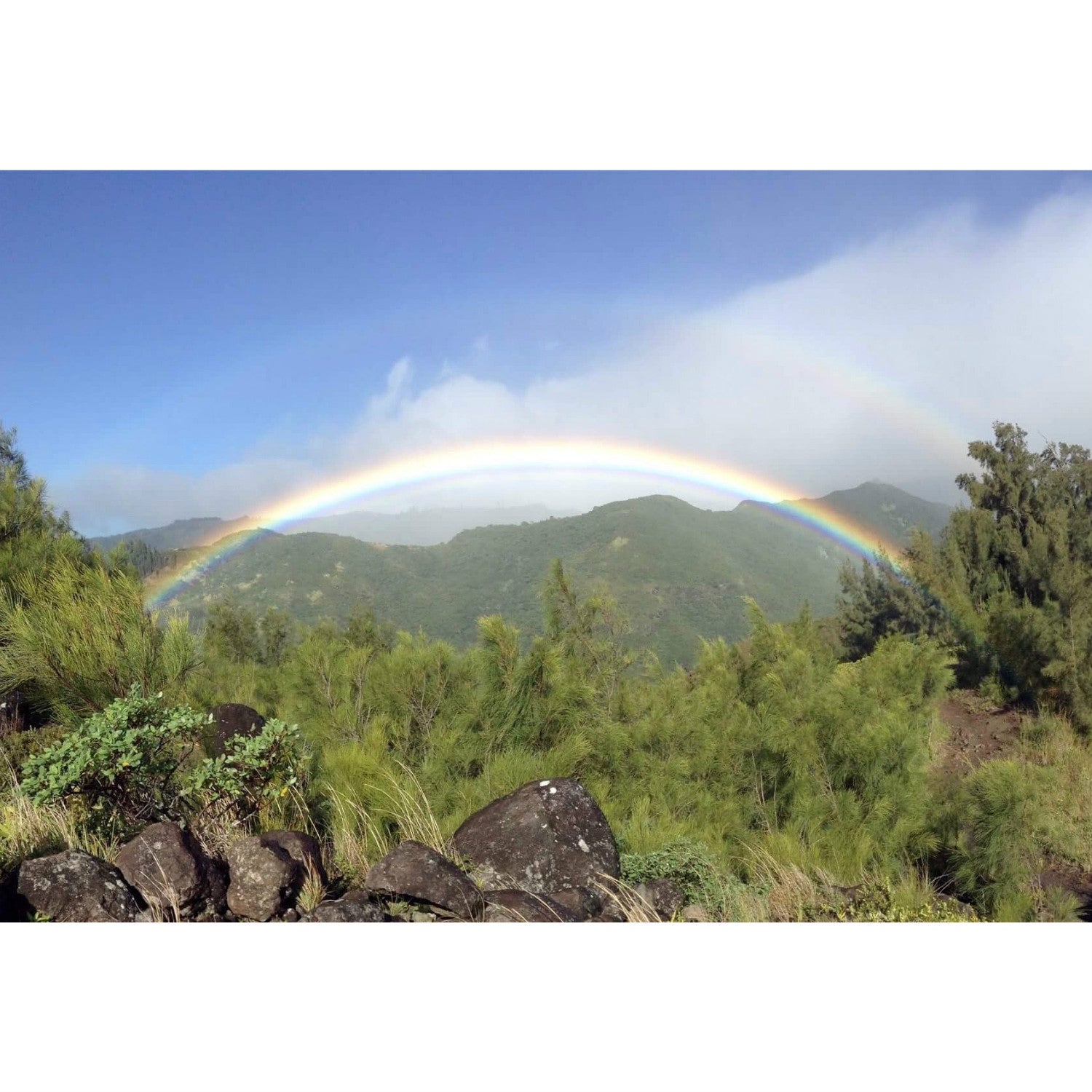 Hawaii Tote (by the Bretz Family)
Fabric from Oahu, Hawaii brought to you by travelers of the Bretz family.
"The things depicted in the pattern are quintessential Hawaii—palm trees, flowers, ukuleles, flower leis, and Diamond Head. It features all of the main Hawaiian islands. Our family has visited 4 of those islands; Oahu, Maui, Kawaii, and the Big Island. The fabric also features palm trees as well as hibiscus and plumeria flowers, which can be found all over the islands. We had several different types of palm trees and both hibiscus and plumeria plants in our yard. While we were in Hawaii, our family learned how to properly pronounce ukulele and its meaning. Ukulele is pronounced oo-ku-le-le not u-ka-le-le. "Uku" means "flea" and "lele" means "to jump," so ukulele means "jumping flea." It was named as such because Hawaiians thought that the Portuguese's rapid finger movement while playing looked like jumping fleas. Two members of our family even started learning how to play the ukulele. Flower leis are given in welcome, as a goodbye, and to honor or celebrate someone—we always gave leis to our guests and we were frequently given leis at special military ceremonies. Diamond Head is the jewel of Oahu and a place we took all our friends and family who visited us." —The Bretz Family
1 of 16
Limited Edition:  Only 16 made.
Made in USA
Fits a 15" laptop
Passport pocket inside
Traveler
The Bretz Family:  With a father stationed in Pearl Harbor, the Bretz family of 7 was ready to get the lei of a new land and packed their things for a life on the island of Oahu. Everyday life looked a bit different, but together as a family, they explored far and Hawaii'de and Hawaii quickly became home.
Bring back fabric from your next trip