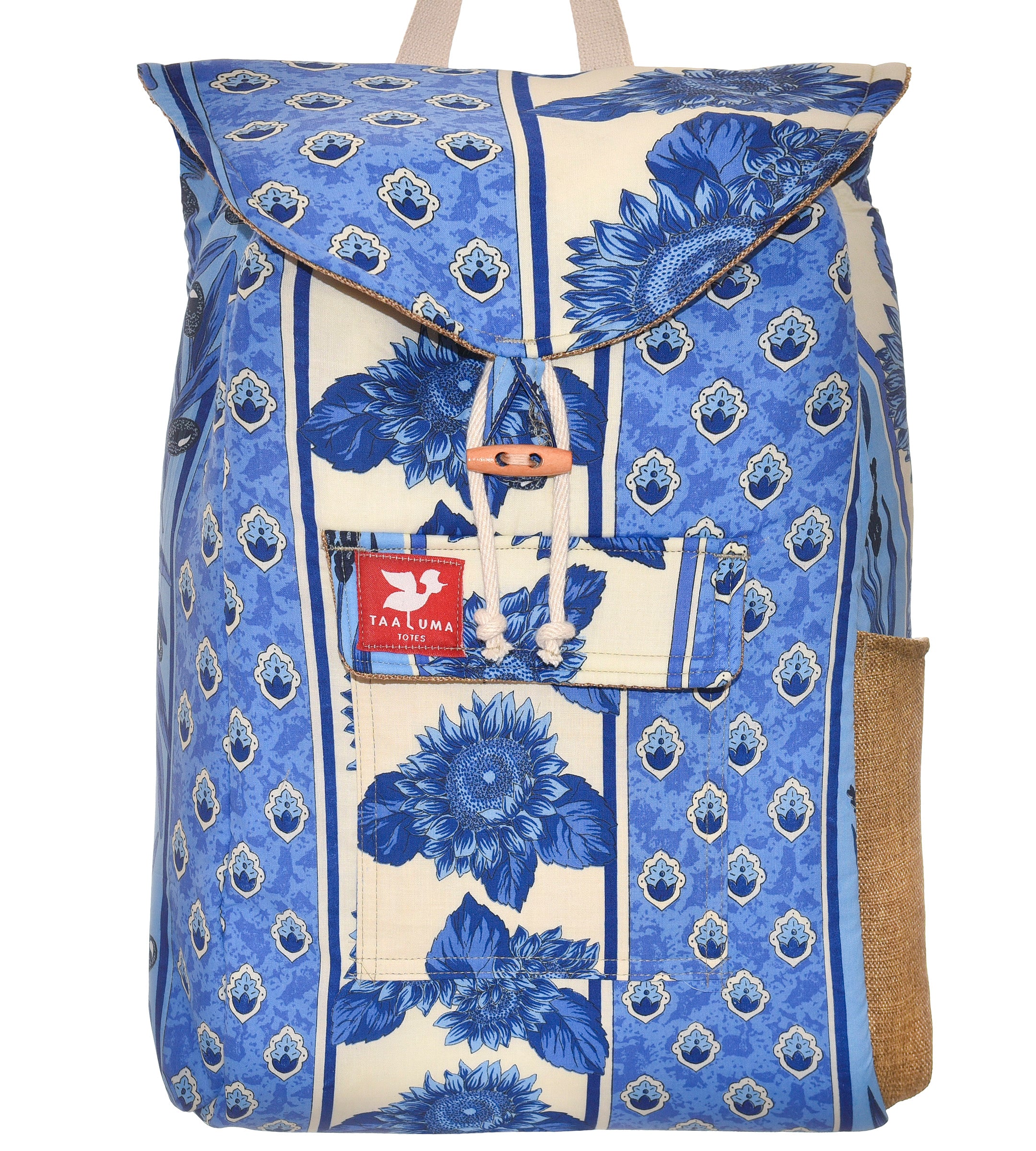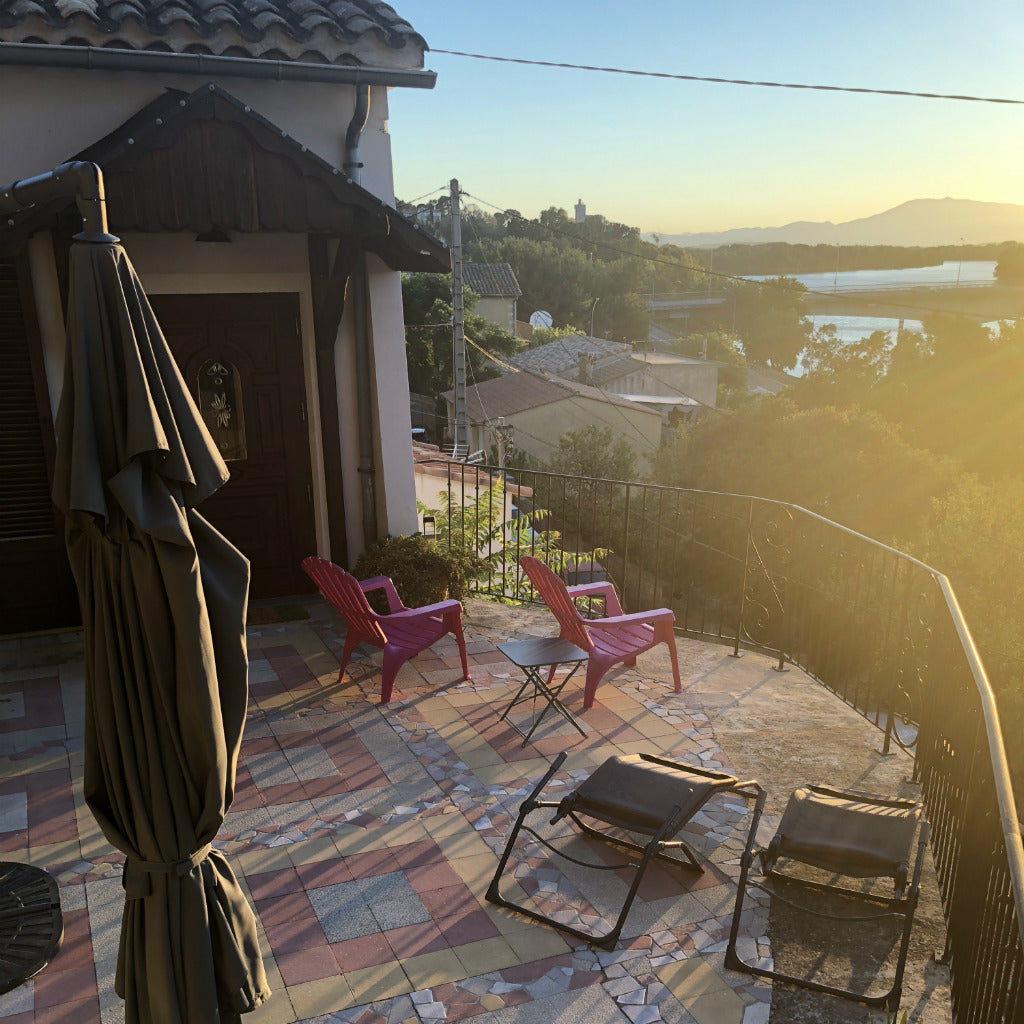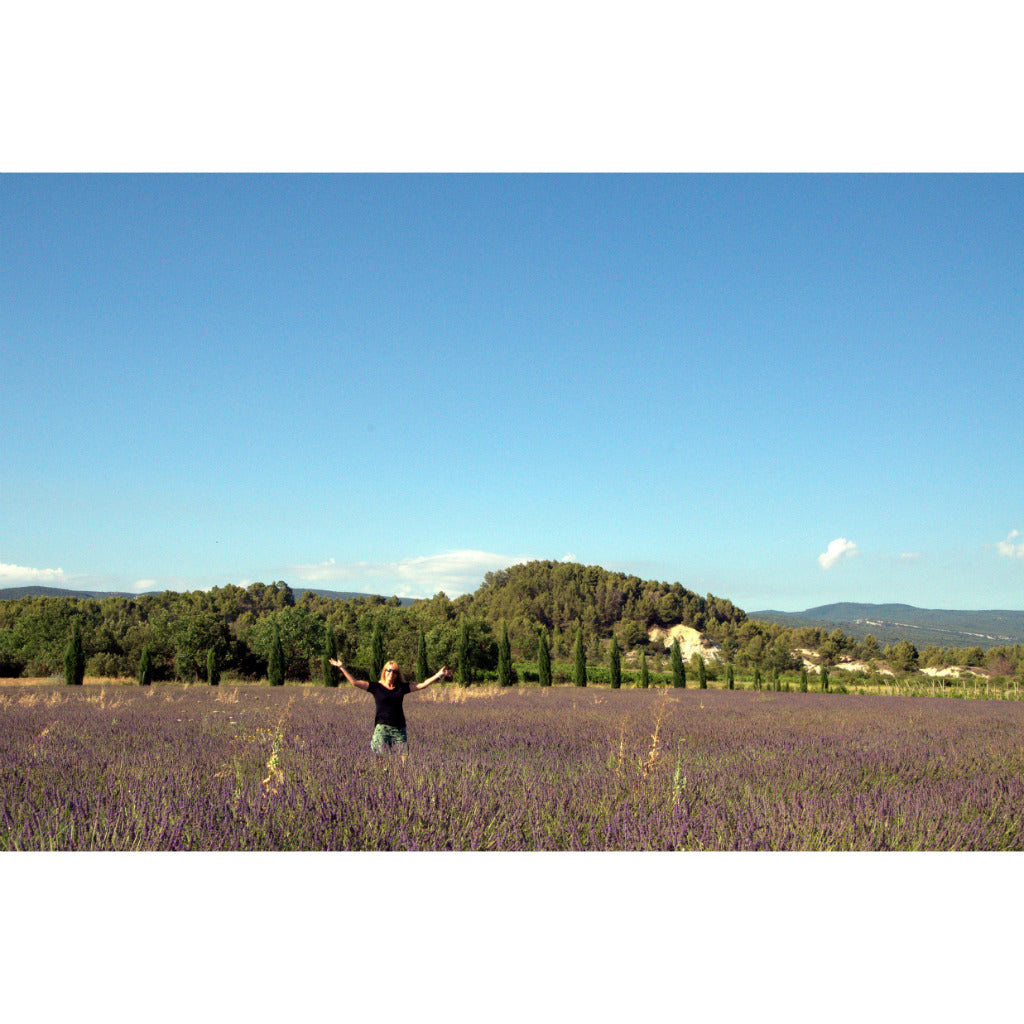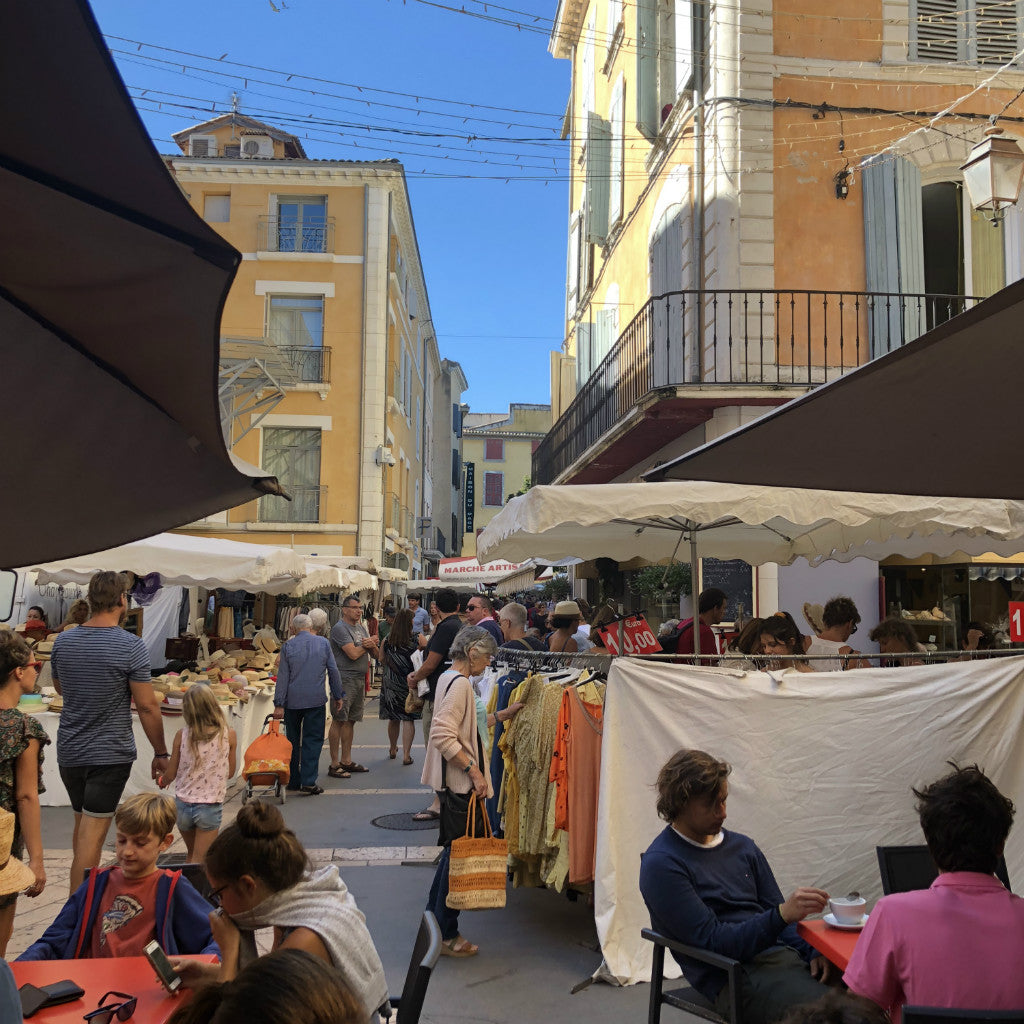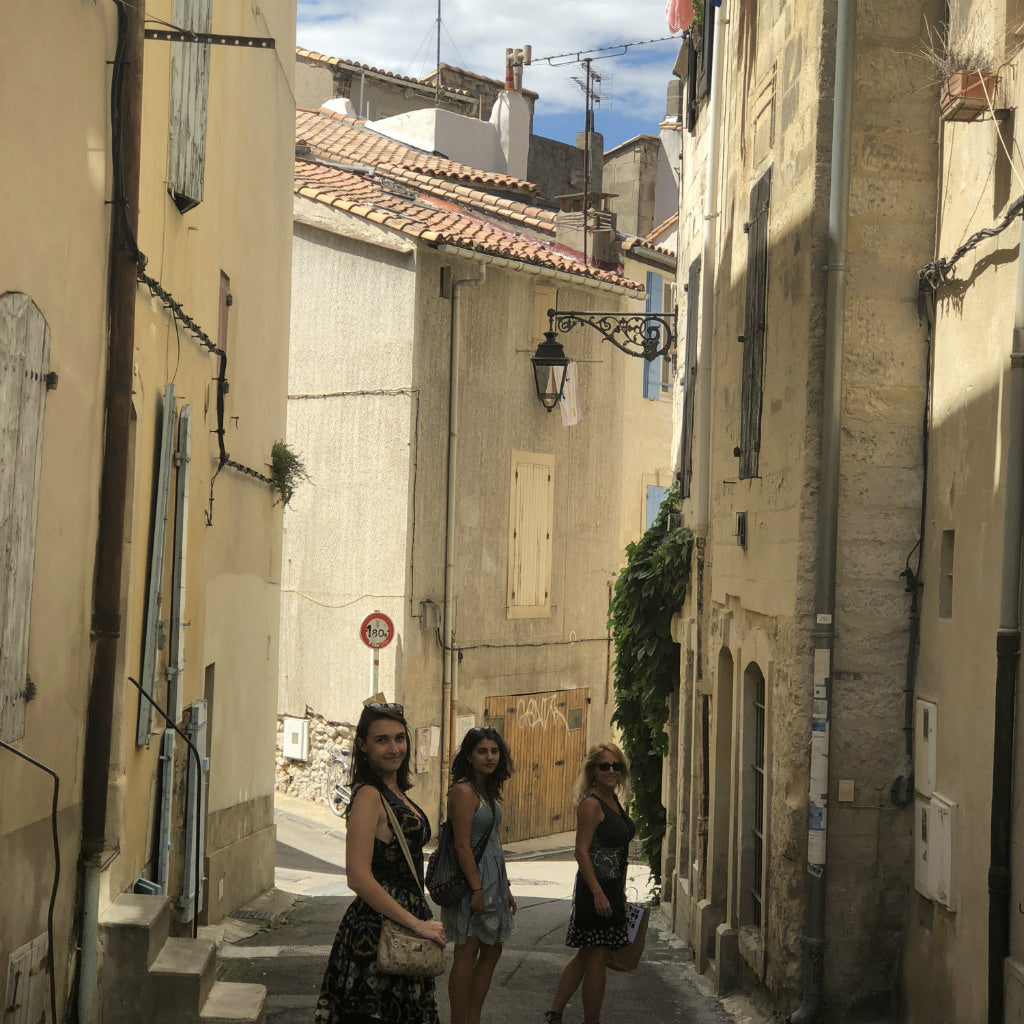 France Tote (by Debbie Small)
Fabric from Apt, France brought to you by traveler Debbie Small.
"I just love the beautiful shades of blue contrasted with creamy white in this fabric purchased at the Saturday market in Apt from a "tissu" (the French word for "fabric") vendor. The panels of sunflowers, olive branches and souleiados reflect images seen all over Provence. The countryside is full of fields of sunflowers and lavender, and olive trees are everywhere.
My husband and I [visited a] a field of sunflowers, of which nothing goes to waste. While growing they are beautiful to look at and later the leaves can be used as cattle feed. Seeds and seed kernels can be eaten or used for cooking and for extracting oil. Native Americans ground the seed kernels into flour and this is still done in Germany for use in breads. You can grind the kernels yourself to add to pancakes and muffins, or even make sunflower seed butter! Are the kernels good for you? YES! Besides lifting your spirit with their beauty, they contain B-complex vitamins, vitamin E, folic acid and minerals such as phosphorous, iron, and selenium.
Lavender is an emblematic plant that grows extensively through southern France. It is both native to the area and has been cultivated there for centuries. Lavender has been popularized through its use as an essential oil, but it has many uses as a simple herb as well. Les Herbes de Provence is a popular culinary herb blend that typically contains a mixture of the following herbs: savory, fennel, basil, thyme and lavender." —Debbie Small
1 of 20
Limited Edition:  Only 20 made
Made in USA
Fits a 15" laptop
Passport pocket inside
Traveler
Debbie Small:  Ever since Debbie's first trip to France, she has felt a special connection with the country— like she was home. She loved the work/life balance that she found amongst the local people, and the sense of pride in all different types of jobs.   Whole families walk around together and they seem to focus more on their company and their surroundings.  People walk or ride bikes everywhere and are outdoors a lot.  They eat fresh food and take their time to enjoy it. With each trip to France, Debbie learns more and more about the culture and the more she learns, the more she France'ies the French way of life!
Bring back fabric from your next trip