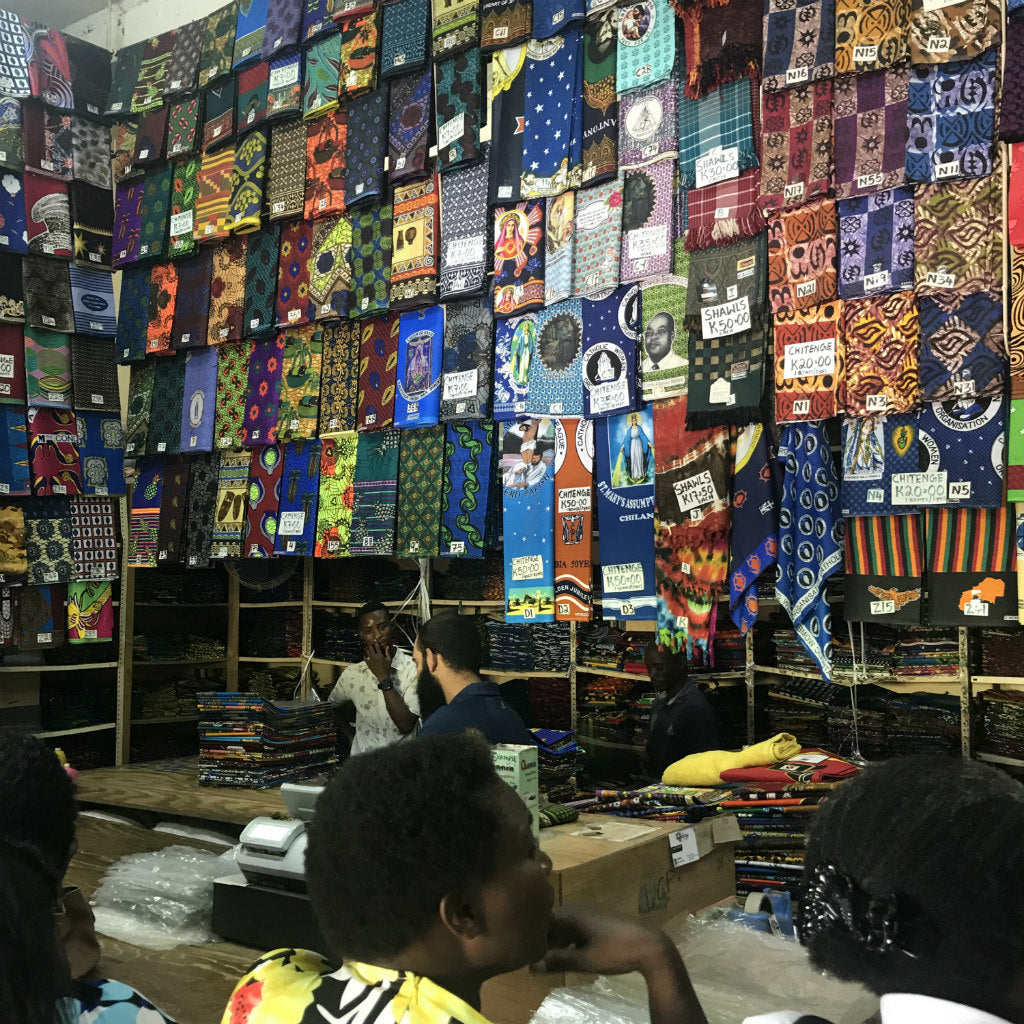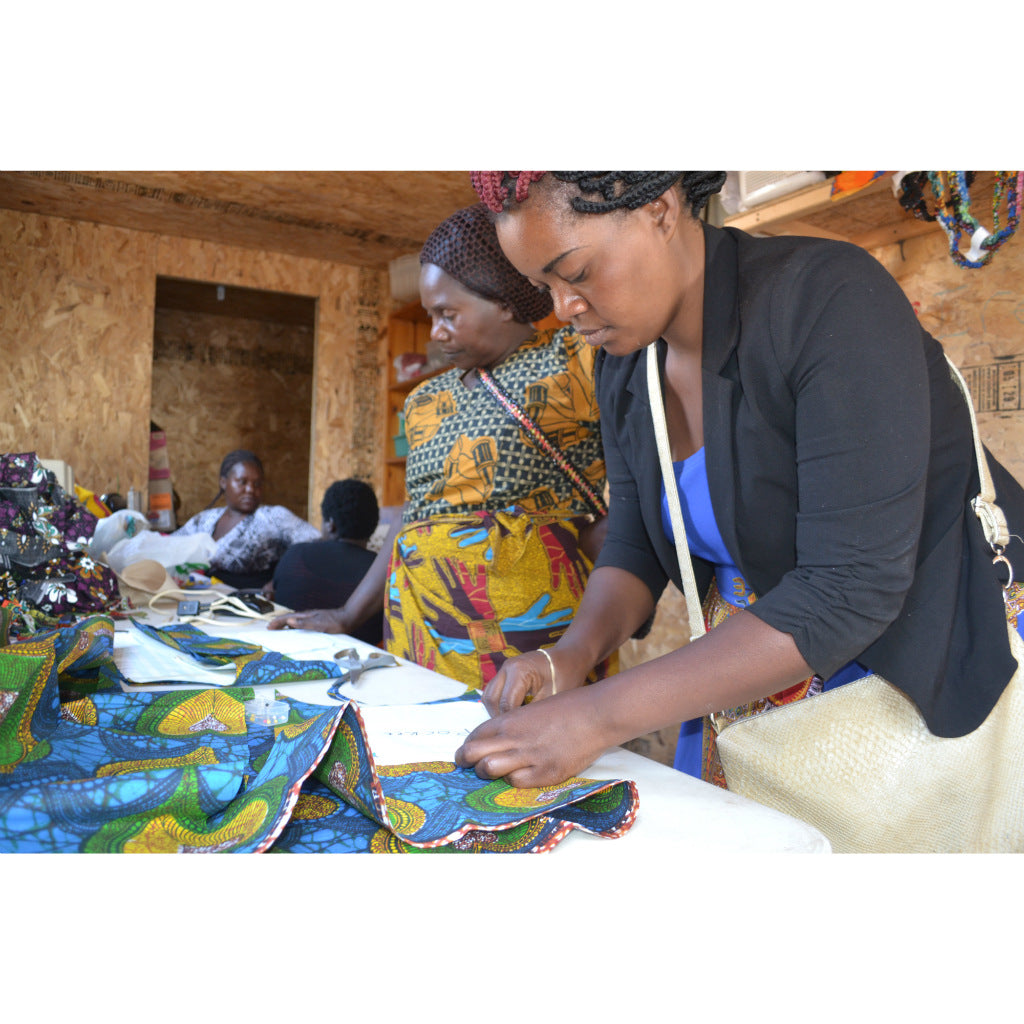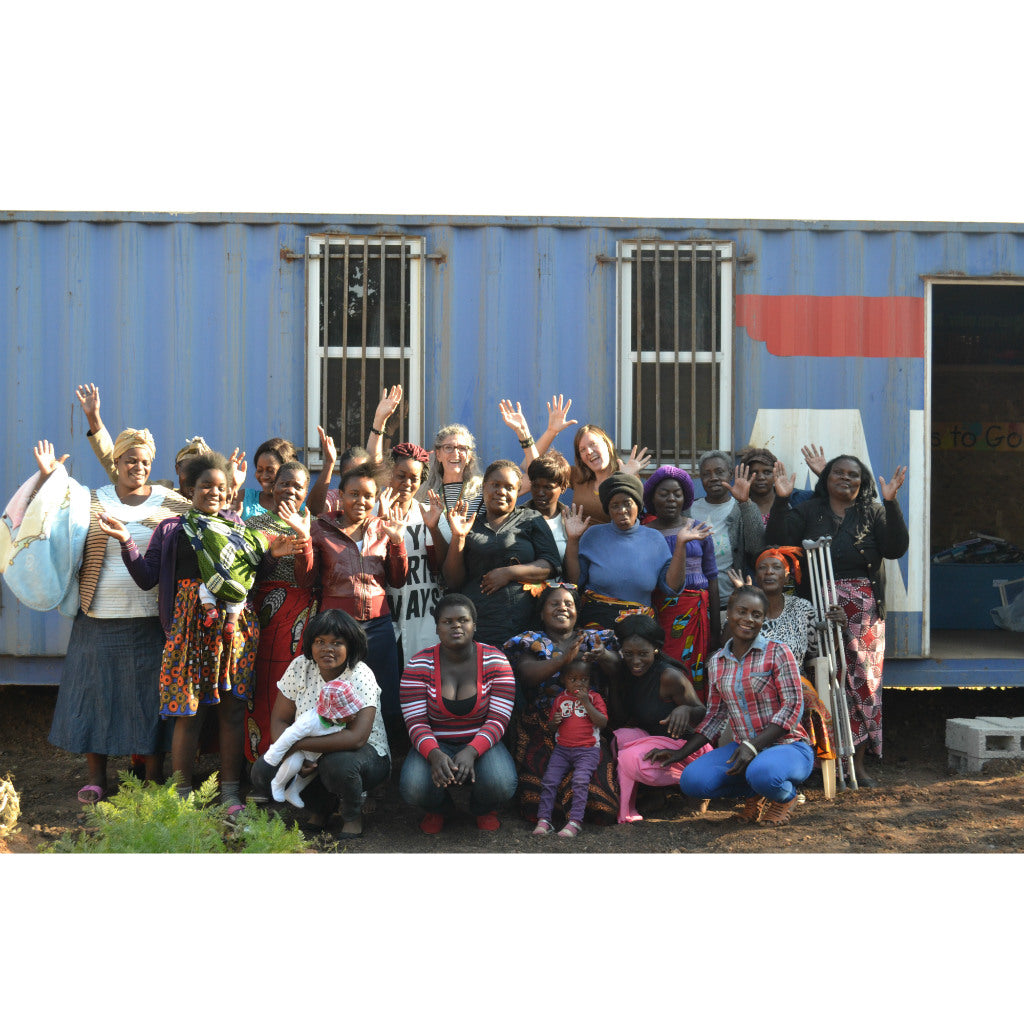 Zambia Tote (by Tracy Murray)
Traditional fabric from Lusaka, Zambia brought to you by traveler Tracy Murray.
"After living in Zambia, I am especially drawn to the beautiful design of the zebra. God shows his great sense of creativity in such a unique animal. While shopping in the local market where I go to purchase things for the RecycloCraftz ministry I saw this beautiful cloth and knew it was the one for a great Zambian Taaluma Tote." —Tracy Murray
1 of 18
Limited Edition:  Only 18 made.  Be 1 of 18.
Made in USA
Fits a 15" laptop
Passport pocket inside
Traveler
Tracy Murray:  Tracy's love for Zambia all began in 2007. She lived there for 4 years and began working with the Zambian people. For Tracy, there is something special that happens when learning to fit in with the local people. You start Zam'being seen as a neighbor, as you start seeing the culture from the inside. It is that feeling that continues to draw Tracy back to Zambia and she hopes to live in the country again soon!
Bring back fabric from your next trip