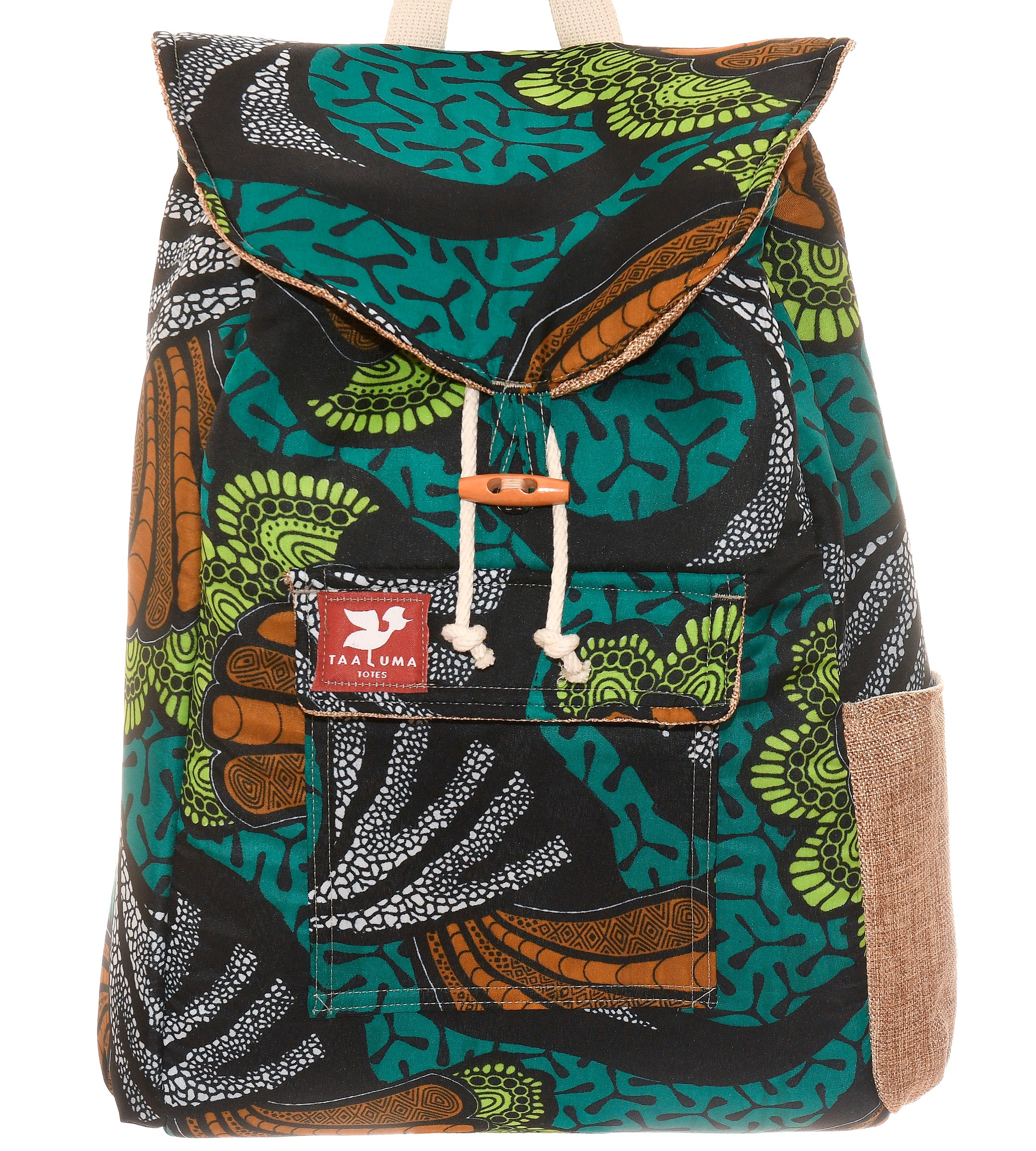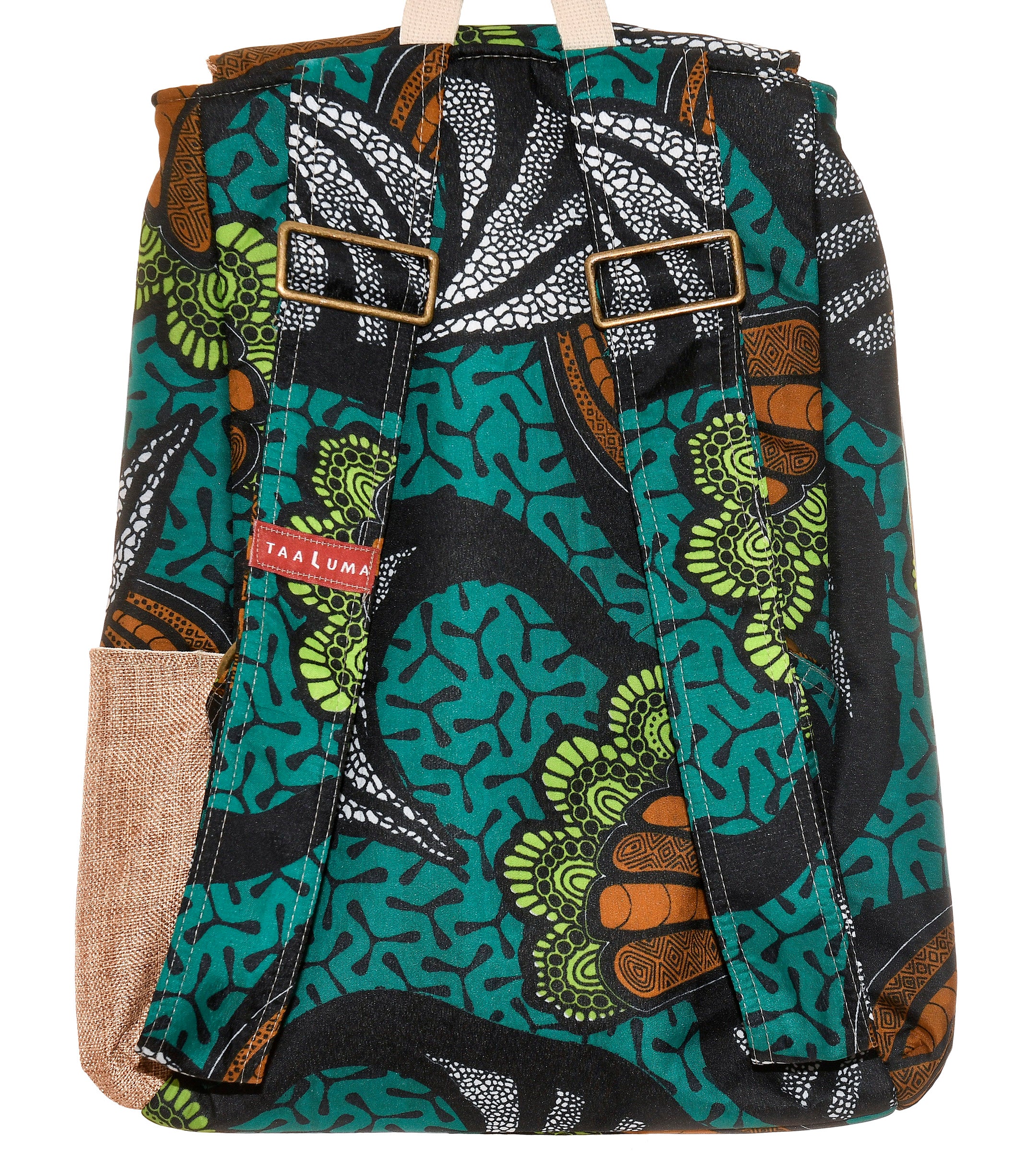 Zambia Tote (by Nancy Higgins)
Fabric from Kitwe, Zambia brought to you by traveler Nancy Higgins.
"I bought this fabric at a little shop in the market place, which is a crazy chaotic jumble of all kinds of vendors imaginable. This design is typical of the fabric that women use to wrap around themselves for skirts, shawls, head coverings, baby carriers, etc. The women wear an amazing assortment of brightly colored prints in all sorts of combinations. They are quite beautiful!" —Nancy Higgins
1 of 8
Limited Edition:  Only 8 made.  Be 1 of 8.
Made in USA
Fits a 17" laptop
Passport pocket inside
Traveler
Nancy Higgins:  For Nancy, travel revolves around meeting new people and hearing their stories. As a counselor, she visited Zambia to do trainings in two different cities. She finds that when it comes to exploring a new place, visiting local markets and learning about the local flora and fauna Is-the-rael deal!
Bring back fabric from your next trip