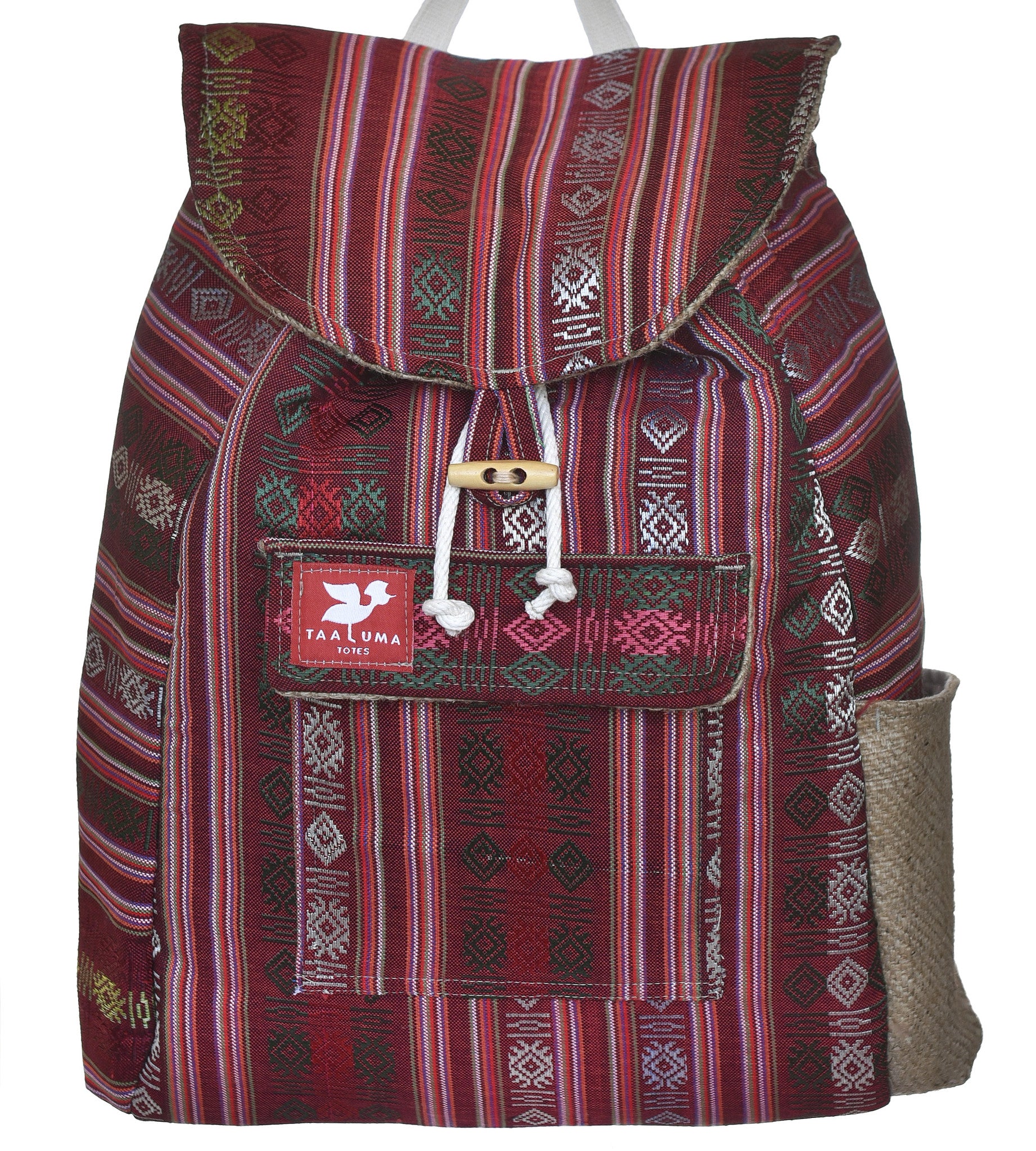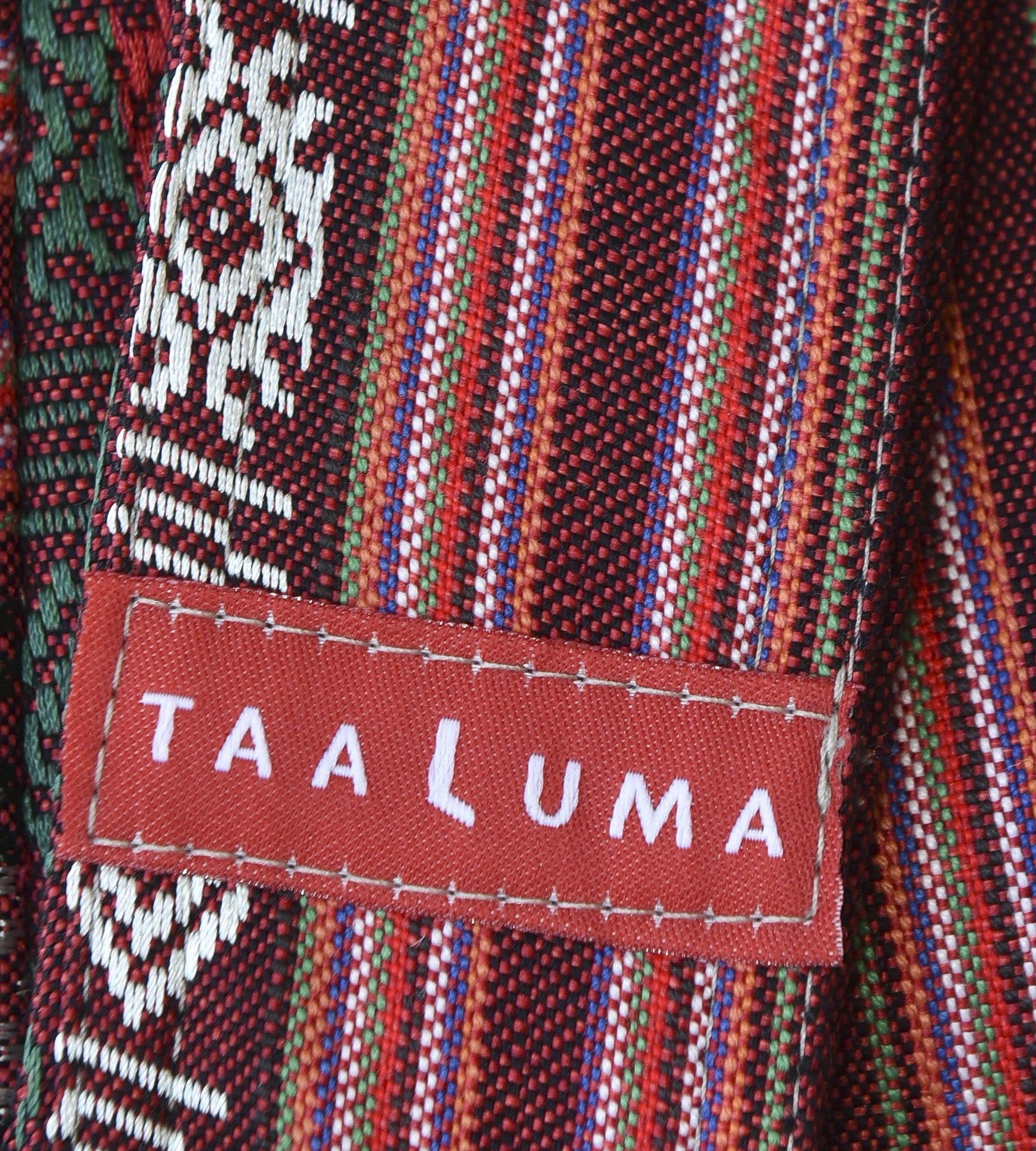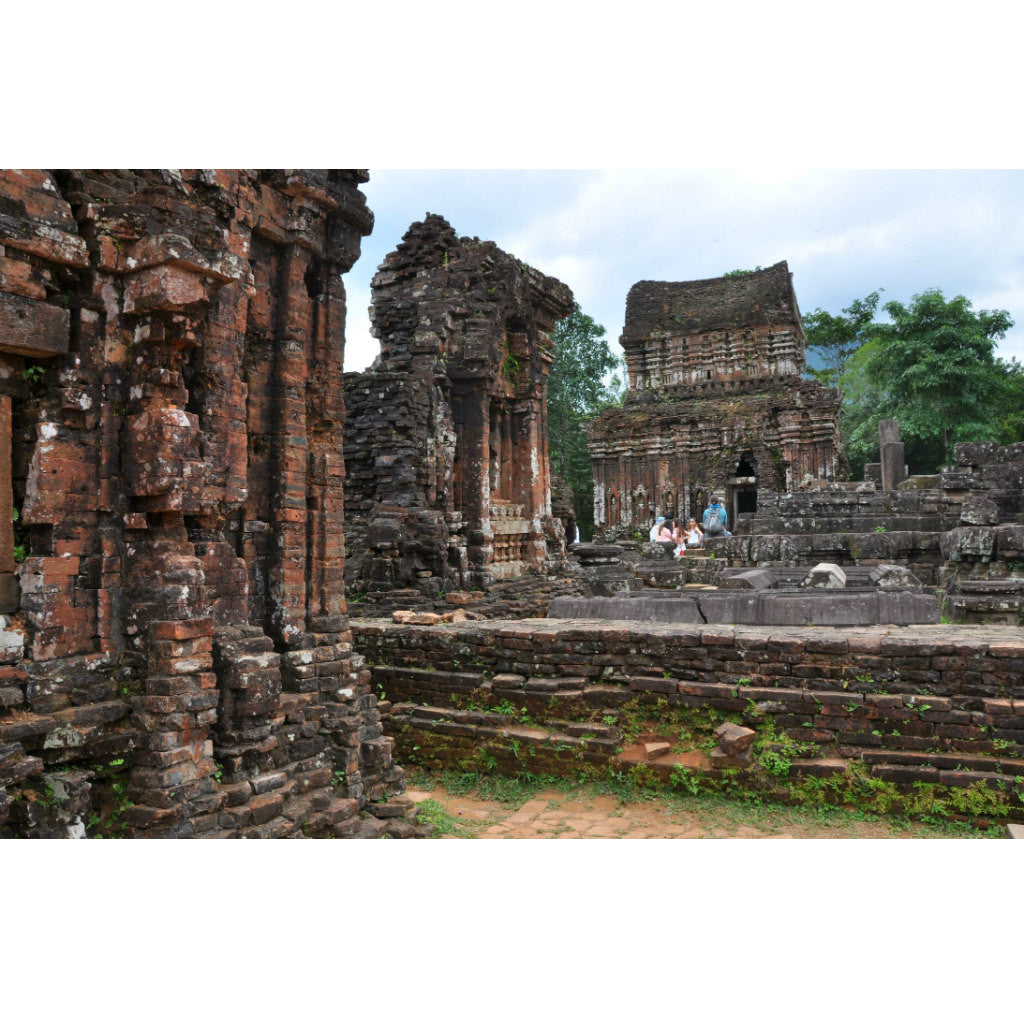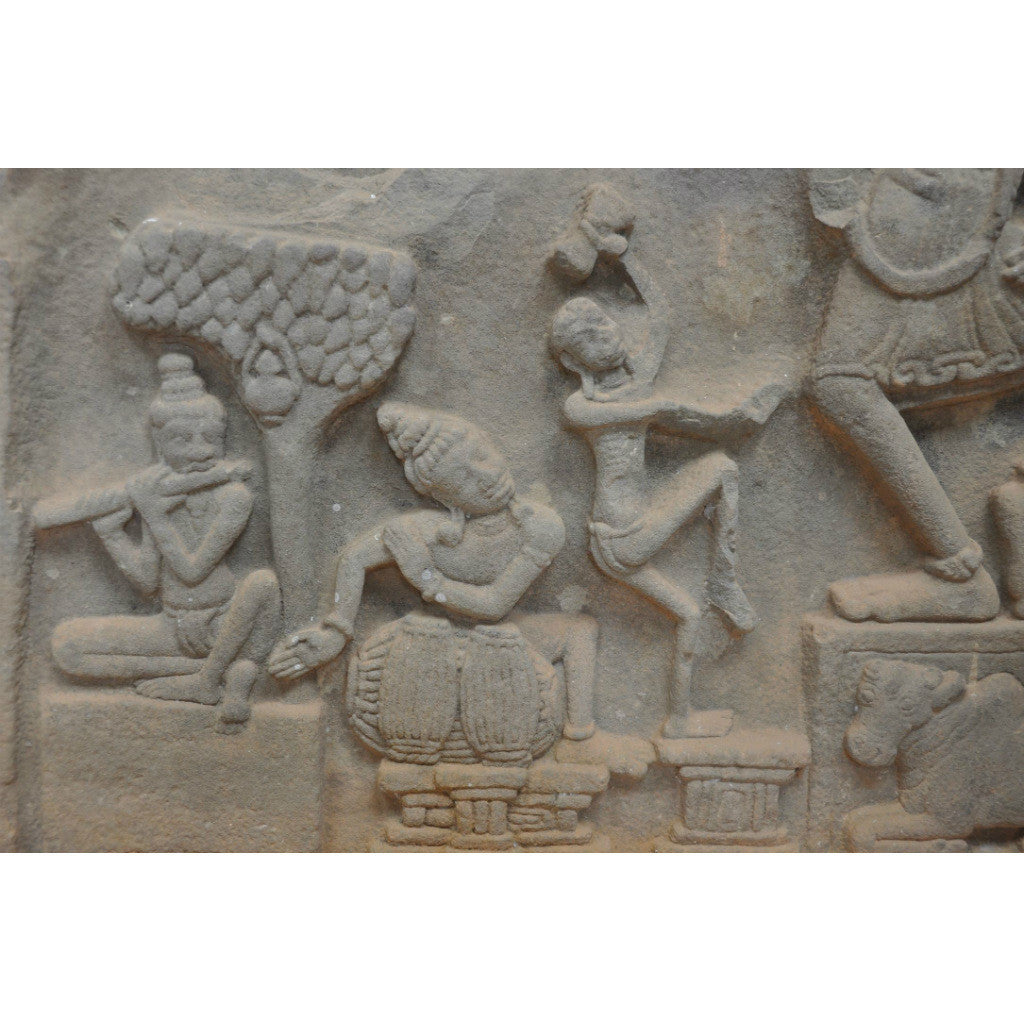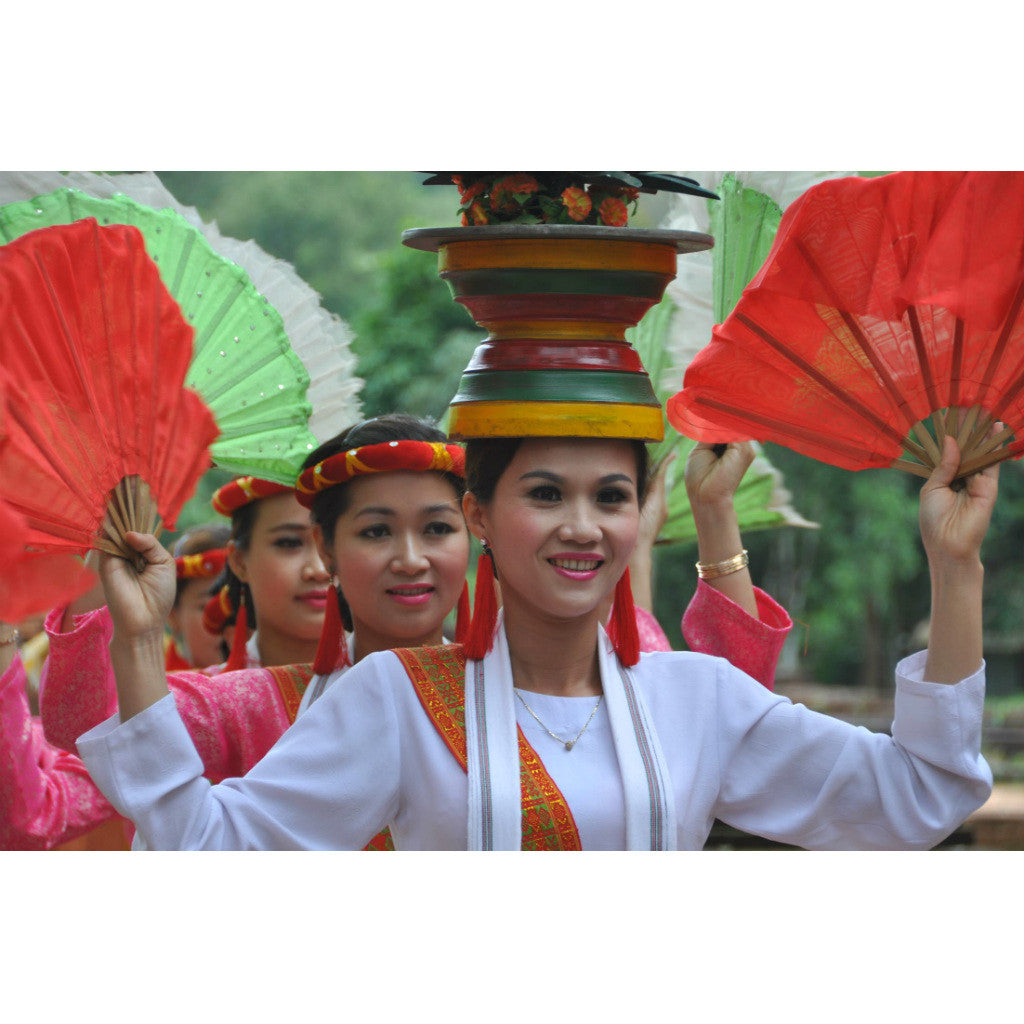 Vietnam Tote (by Aaron John)
Traditional fabric from Saigon, Vietnam brought to you by traveler Aaron John.
"This particular fabric motif in Vietnam is an ancient design. The sun (diamond shape) and the rice harvest (other symbol) are important symbols present in hand-woven textiles from this region. Many of the various 54 ethnic minority groups in Vietnam use versions of this design for traditional village ceremonies like marriage, funerals, festivals, harvest celebrations, etc. In the region of Hoi An, the local minority group is named "Cham". Currently the Cham population is only 130,000. However, they are the modern-day, direct descendants of a great Hindu empire that reigned during the 4th-14th Century. A spectacular Cham temple complex named My Son still exists today, very near Hoi An City. We were very lucky to see an amazing dance performance by Cham people at the My Son temples the day we visited."—Aaron John
1 of 134
Limited Edition:  Only 134 made.  Be 1 of 134.
Made in USA
Fits a 17" laptop
Passport pocket inside
Traveler
Aaron John:  On a mission to explore every country and learn about its cultures, Aaron throws on his Bhutan-up shirt and hits the road in search of Ancient Cities and weaving villages. And when it comes to textiles, he is a fabric Armenia'c! After a day exploring, Aaron enjoys feasting his Brunei's on a local meal while Viet'naming his way through a cooking class.
Bring back fabric from your next trip