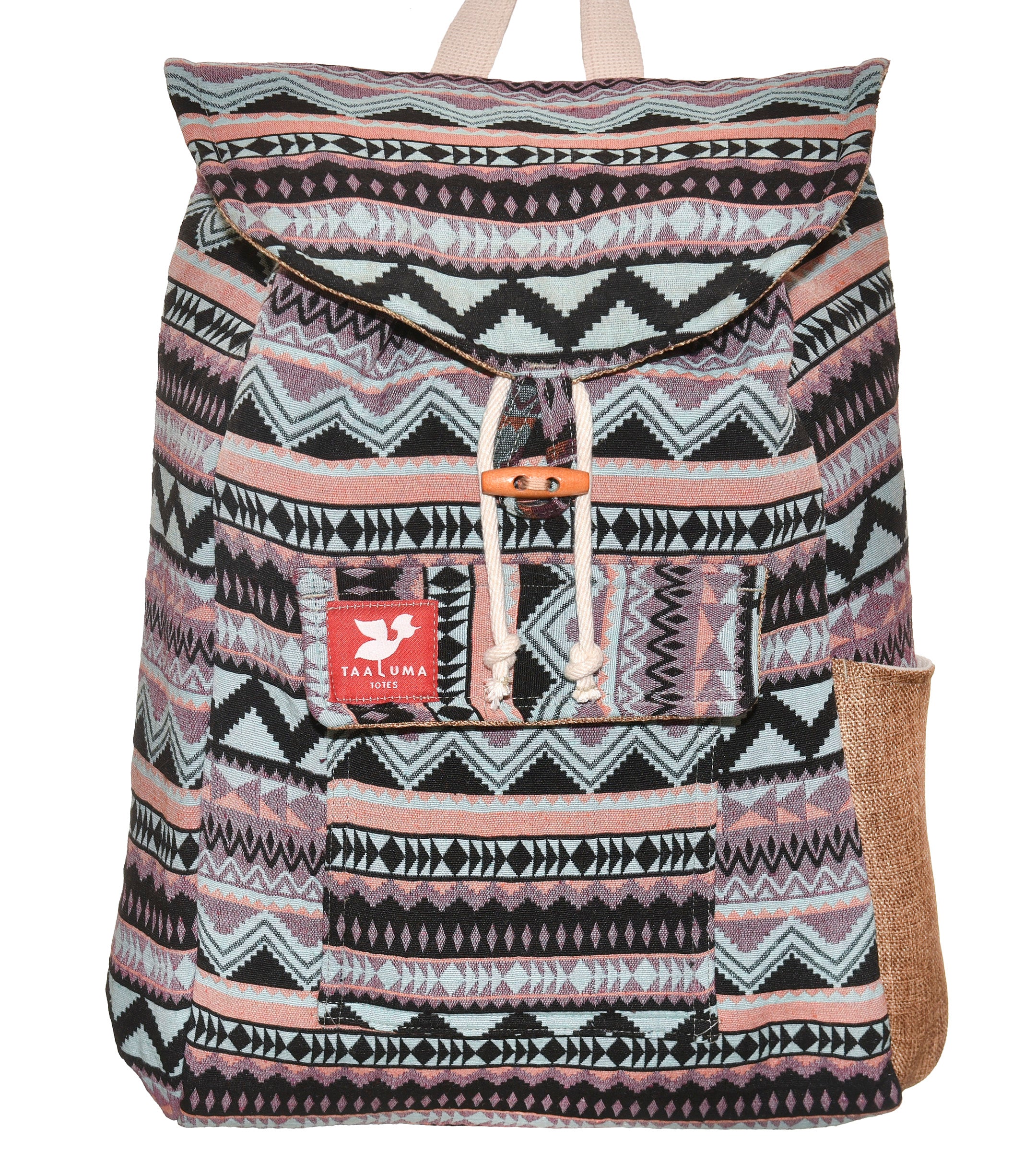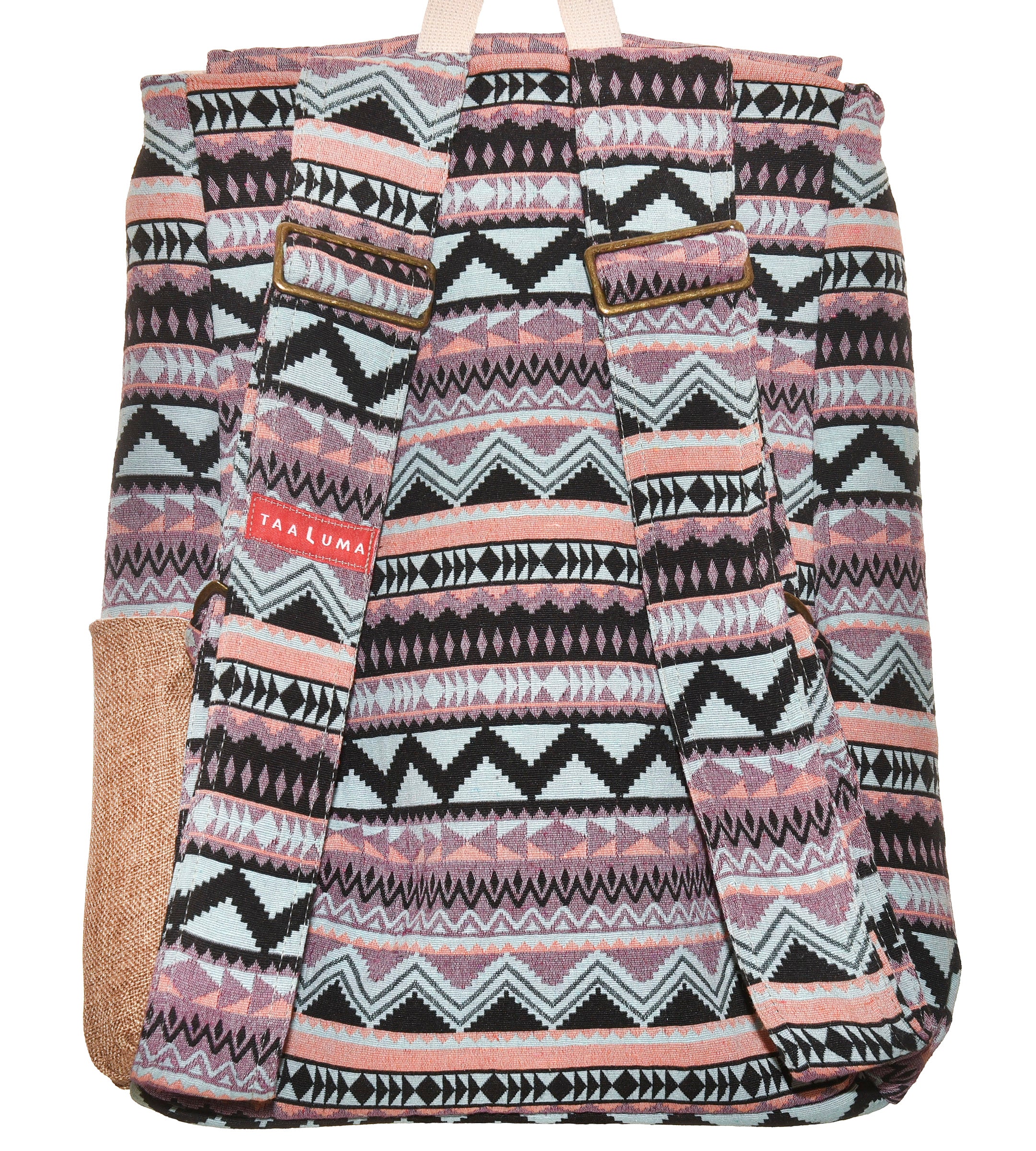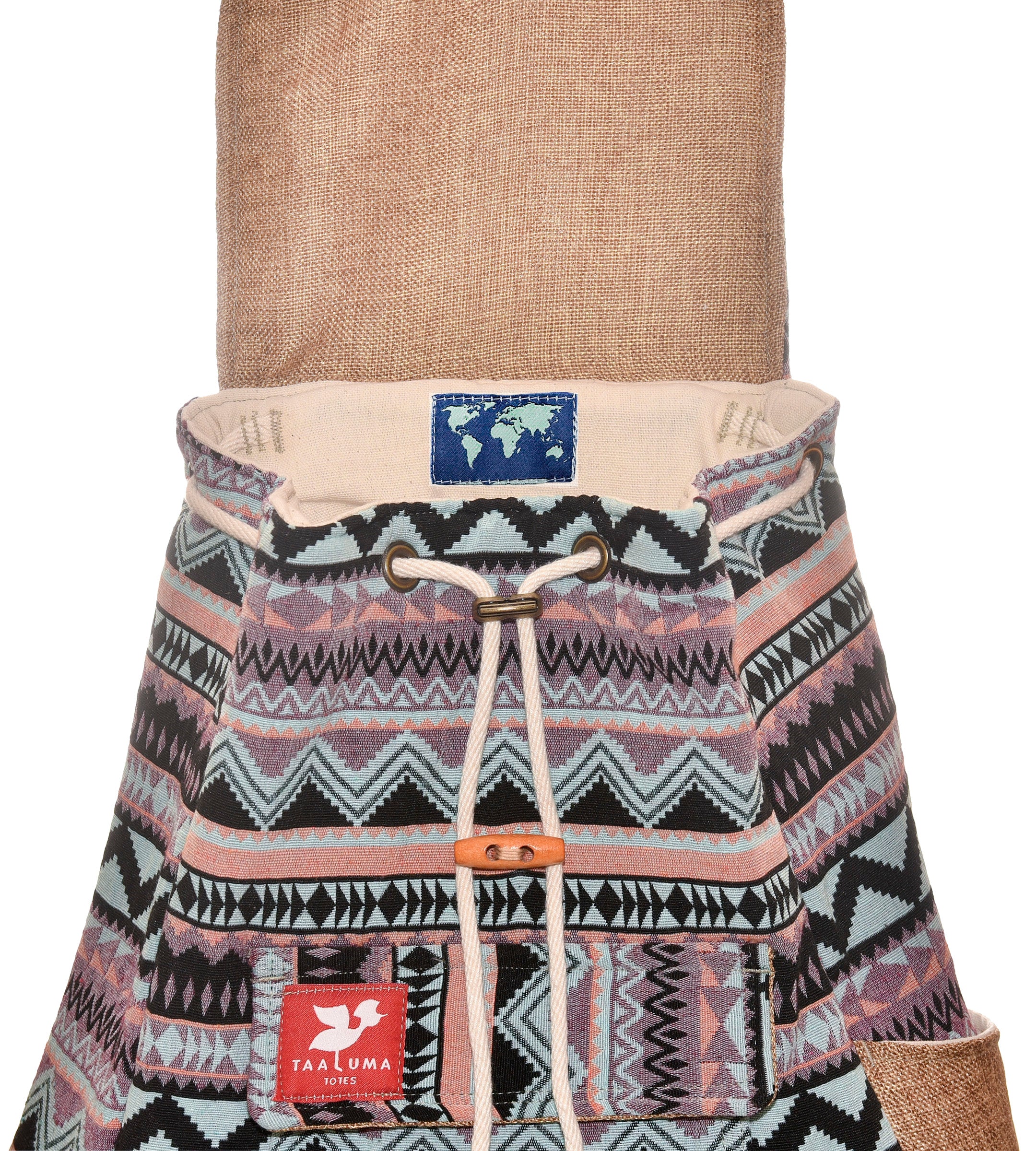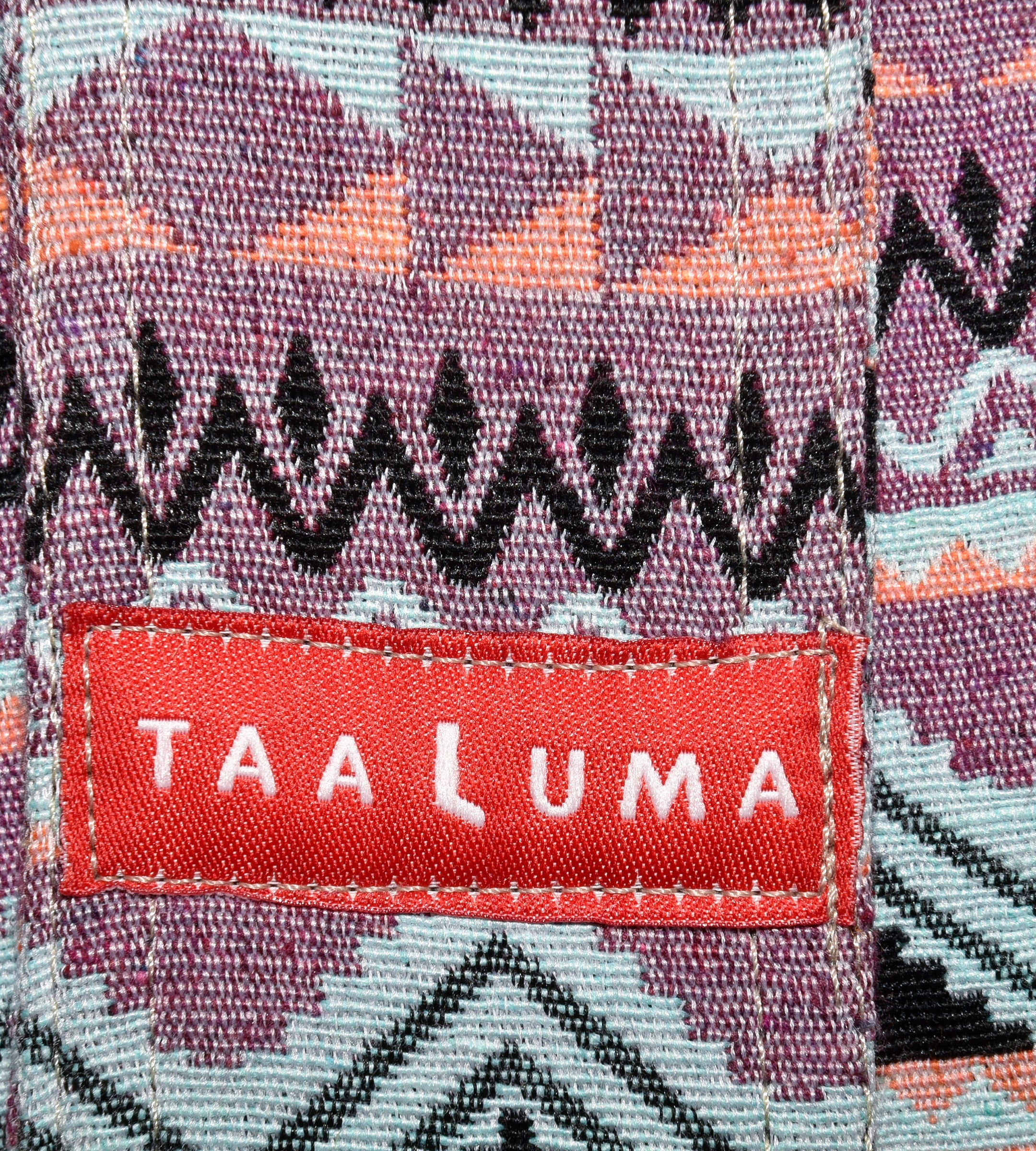 Trinidad & Tobago Tote (by Michelle Smith)
Fabric from Chaguanas, Trinidad & Tobago brought to you by traveler Michelle Smith.
"I found this fabric while shopping at a new market in downtown Chaguanas, in a small family owned fabric store. I fell in love with the fun pattern and had to bring it back." —Michelle Smith
1 of 18
Limited Edition:  Only 18 made.  Be 1 of 18.
Made in USA
Fits a 17" laptop
Passport pocket inside
Traveler
Michelle Smith:  Throughout her life, Michelle has traveled to Trinidad and Tobago to visit family. Her mother is from the islands and her father was teaching in the Peace Corps on a nearby island when they met 35 years ago. As a kid, Michelle visited with her family to see her extended relatives. As an adult, she has started exploring this country that is so close to her parents' hearts and it has left Michelle eager TObaGO again and again!
Bring back fabric from your next trip