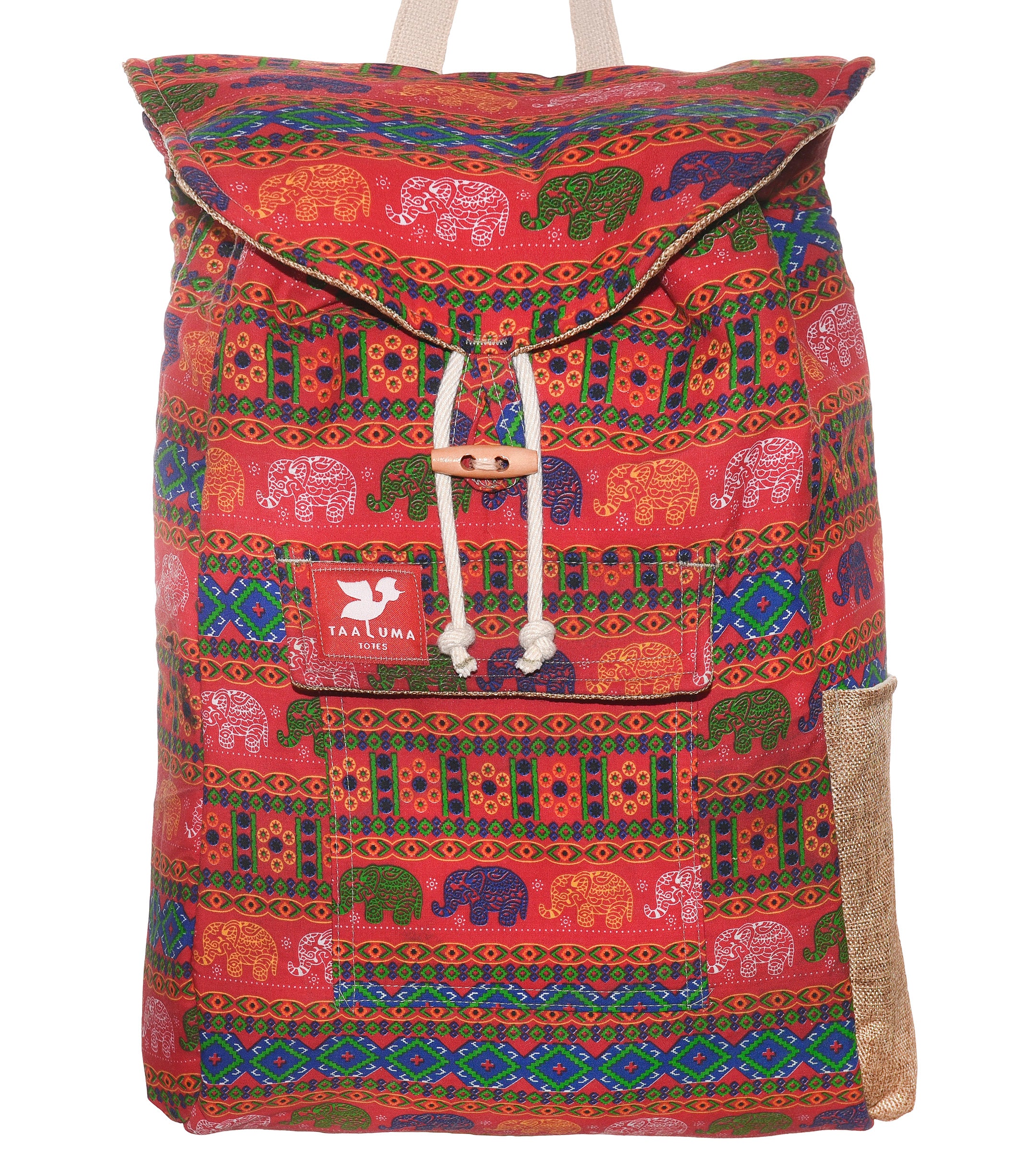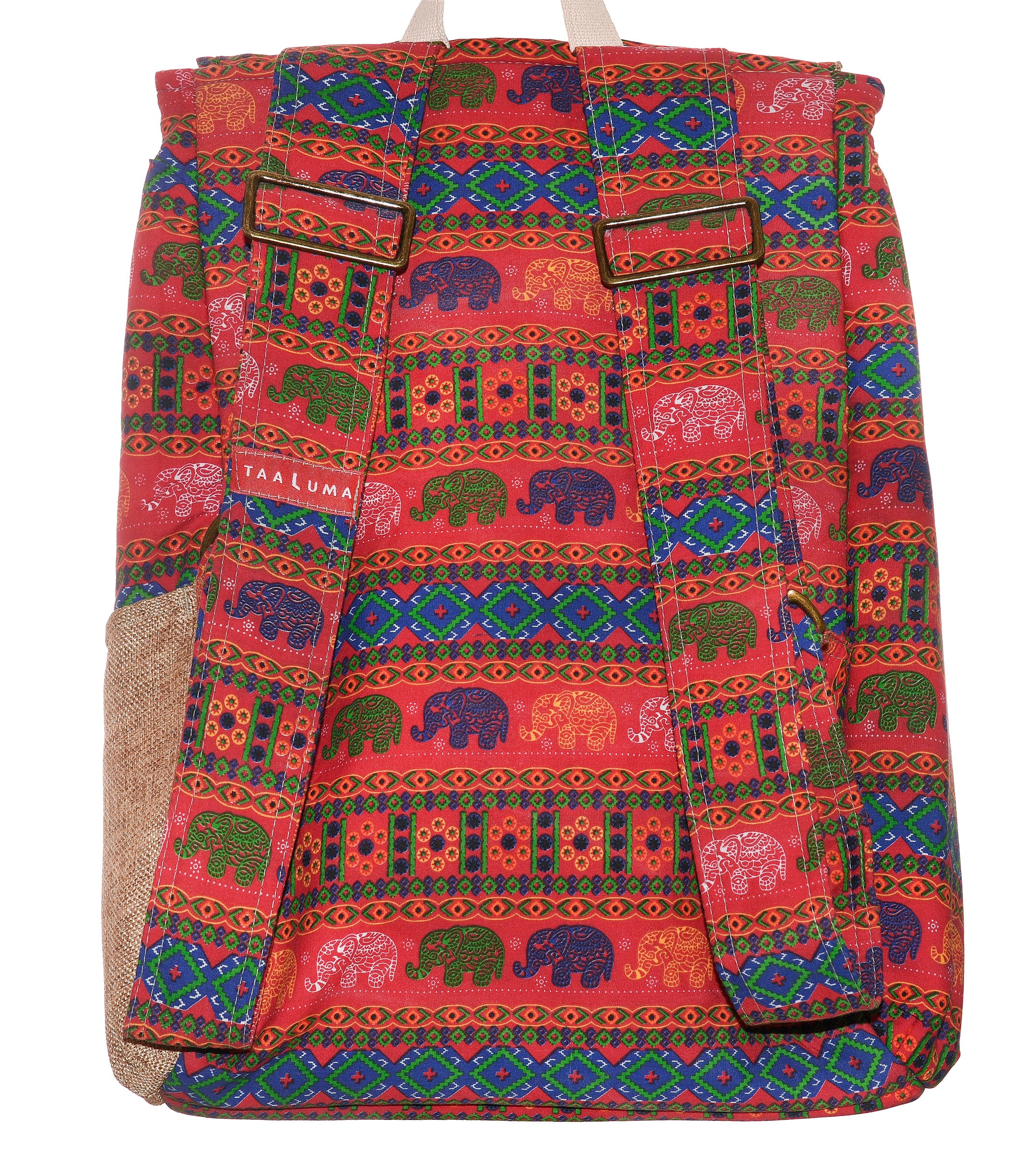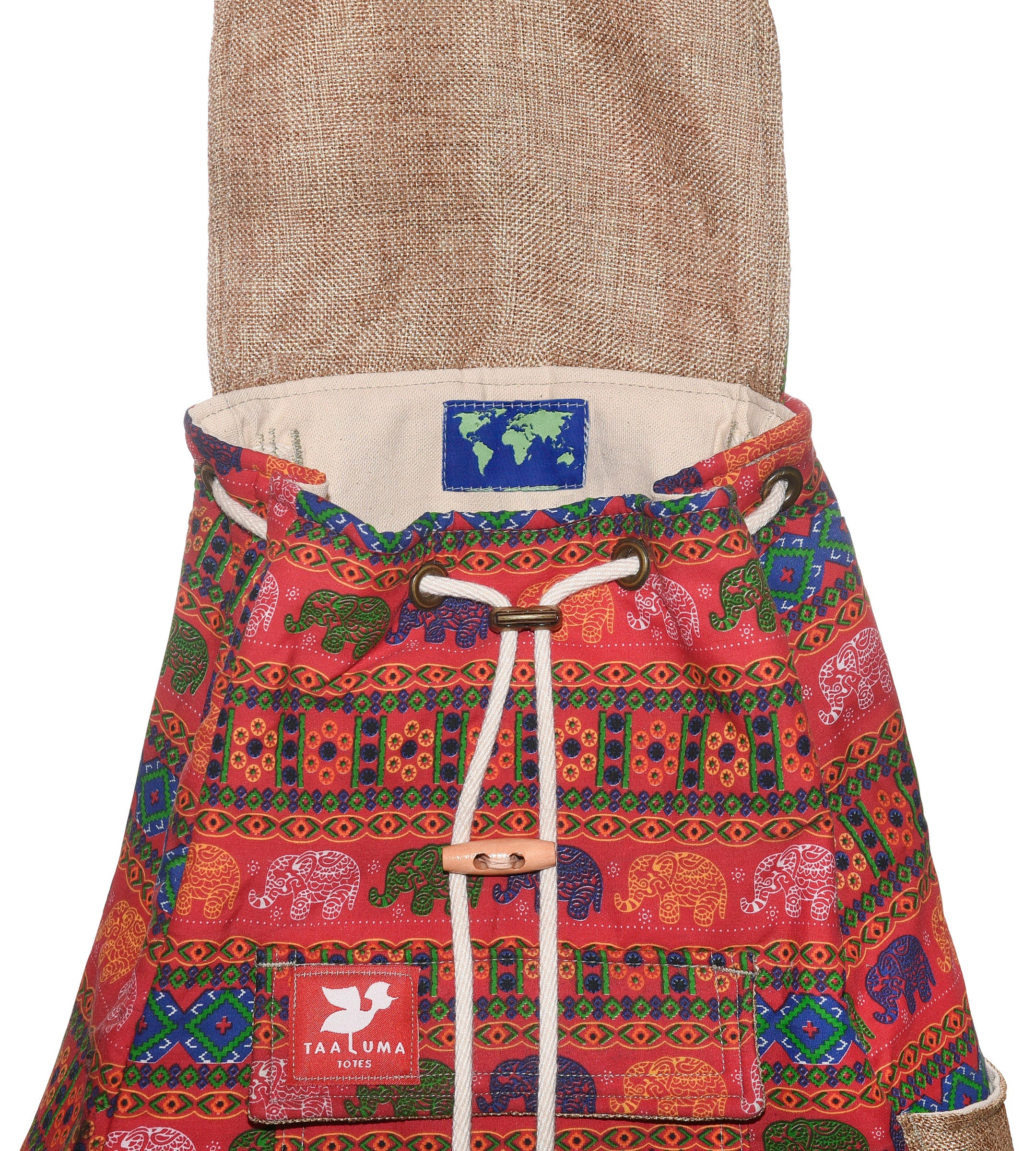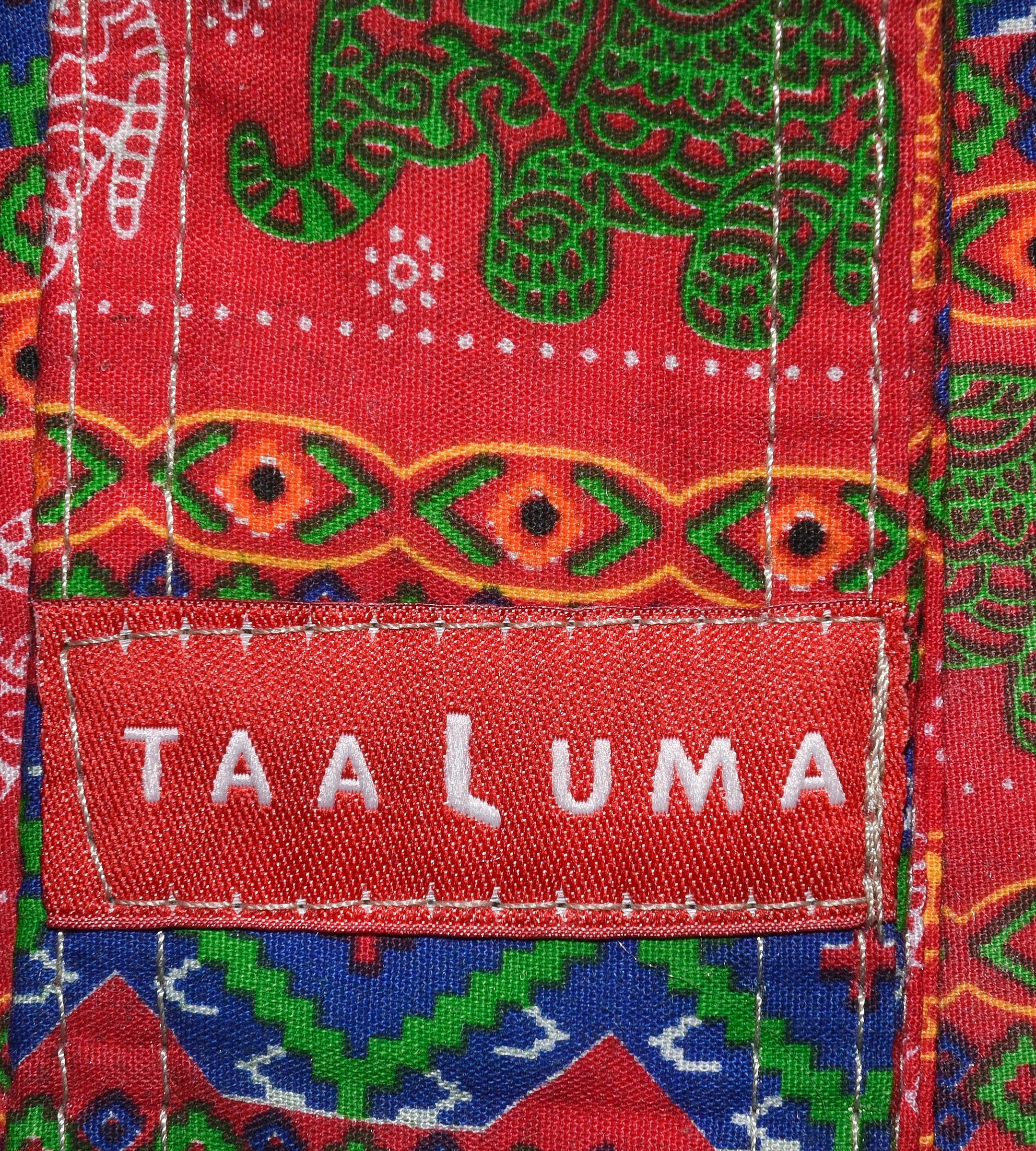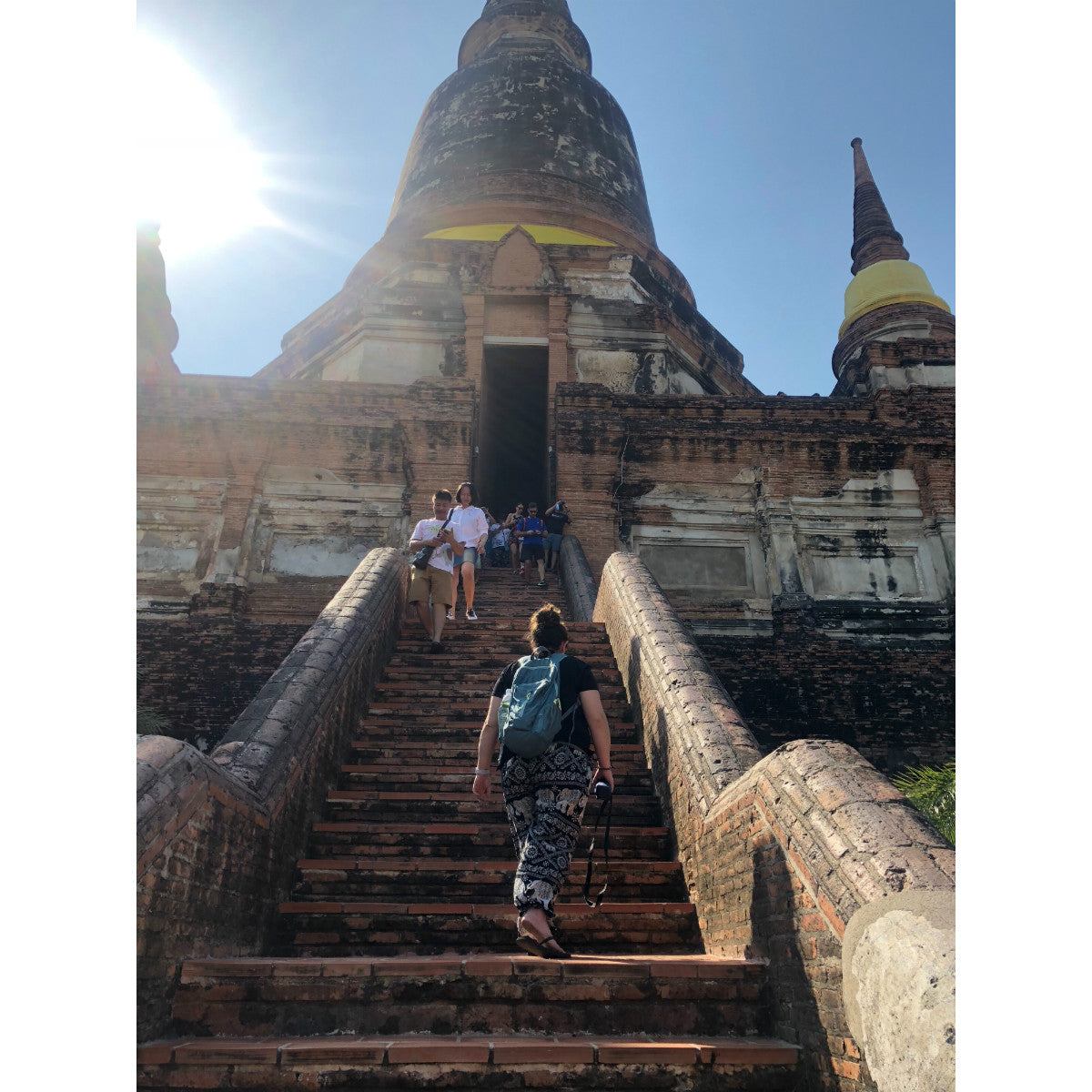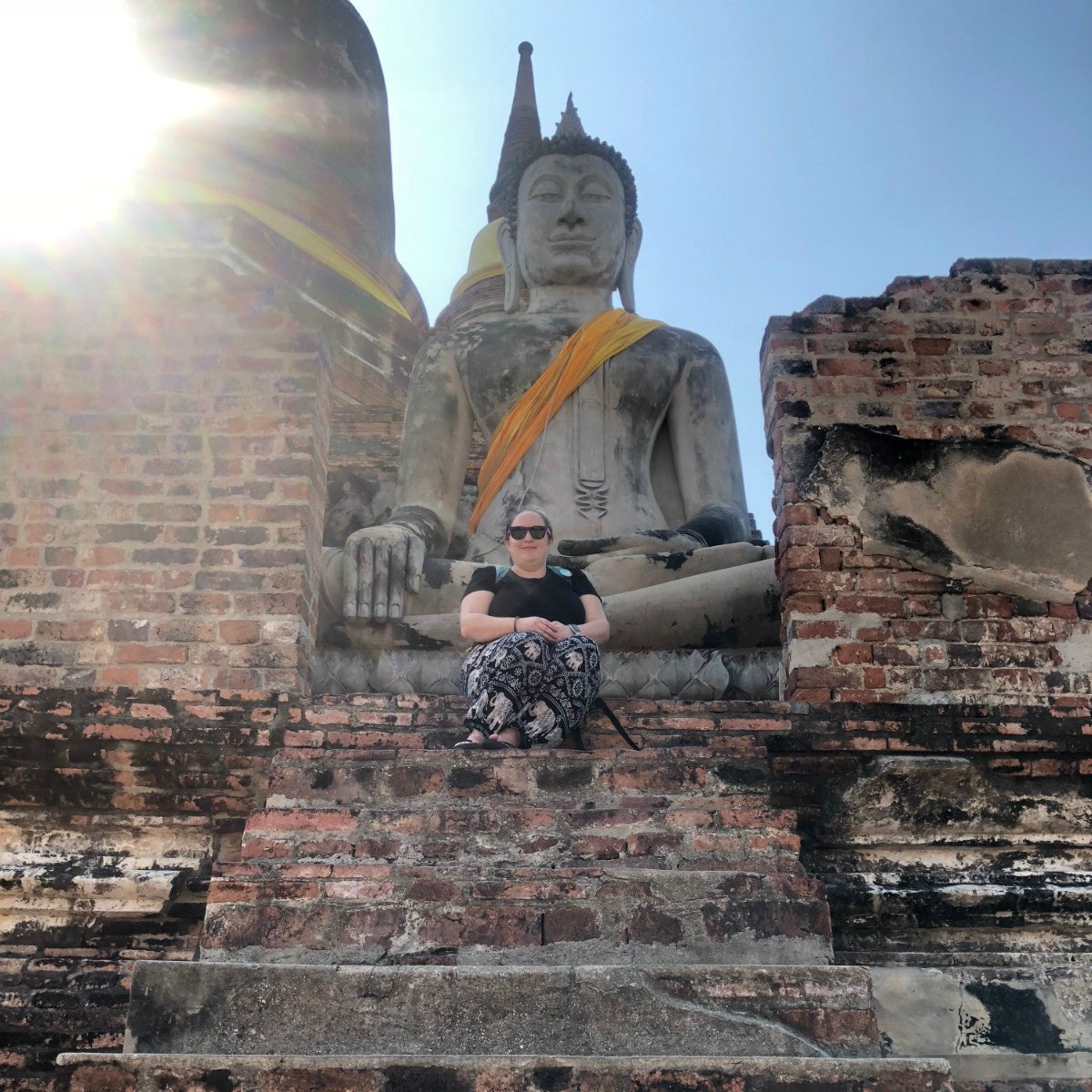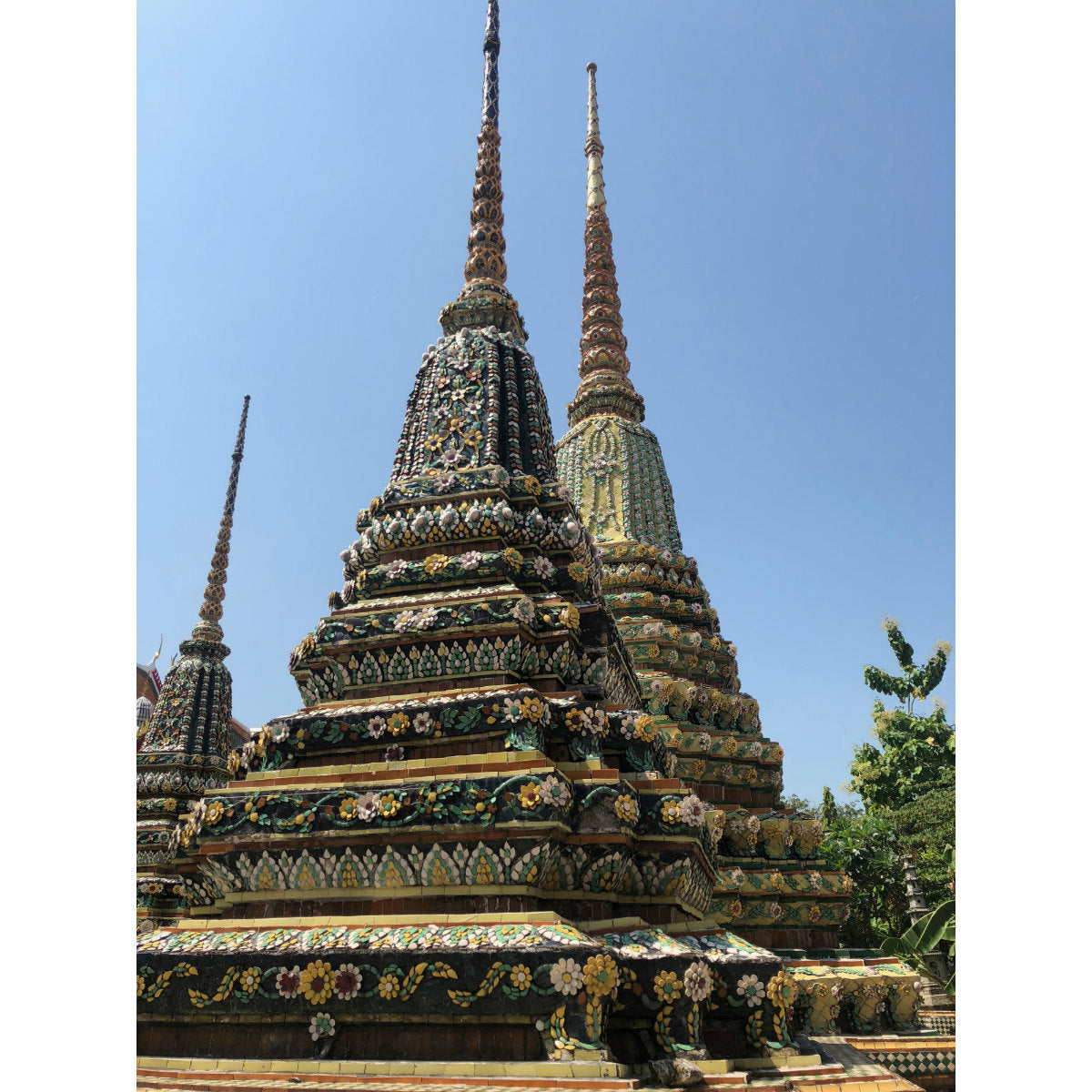 Thailand Tote (by Stephanie Greer)
Fabric from Bangkok, Thailand brought to you by traveler Stephanie Greer.
"Exploring through the many markets, you will find what the locals call "elephant pants" everywhere you go. Whether you are exploring one of many Buddhist Temples, the Kings Palace, or enjoying a night exploring the town, the theme of elephants are everywhere in the local market stalls. The signature elephant fabric can be found in most items you purchase, but typically is in solid colors.  In one of the small stalls on a side street, I saw this fabric and fell in love! The vivid and bright colors along with the elephant theme perfectly combines the personality and the tradition I experienced while in Thailand." —Stephanie Greer
1 of 16
Limited Edition:  Only 16 made
Made in USA
Fits a 15" laptop
Passport pocket inside
Traveler
Stephanie Greer:  Stephanie decided to go to Thailand to explore a whole new part of the world. Other friends and family that had traveled to Thailand previously came back with stories of how friendly the people were and Stephanie was Thai'd in…she knew she had to see for herself! So she was off to Asia and taking her Thai'me to soak in every last moment of this wildly welcoming country.
Bring back fabric from your next trip