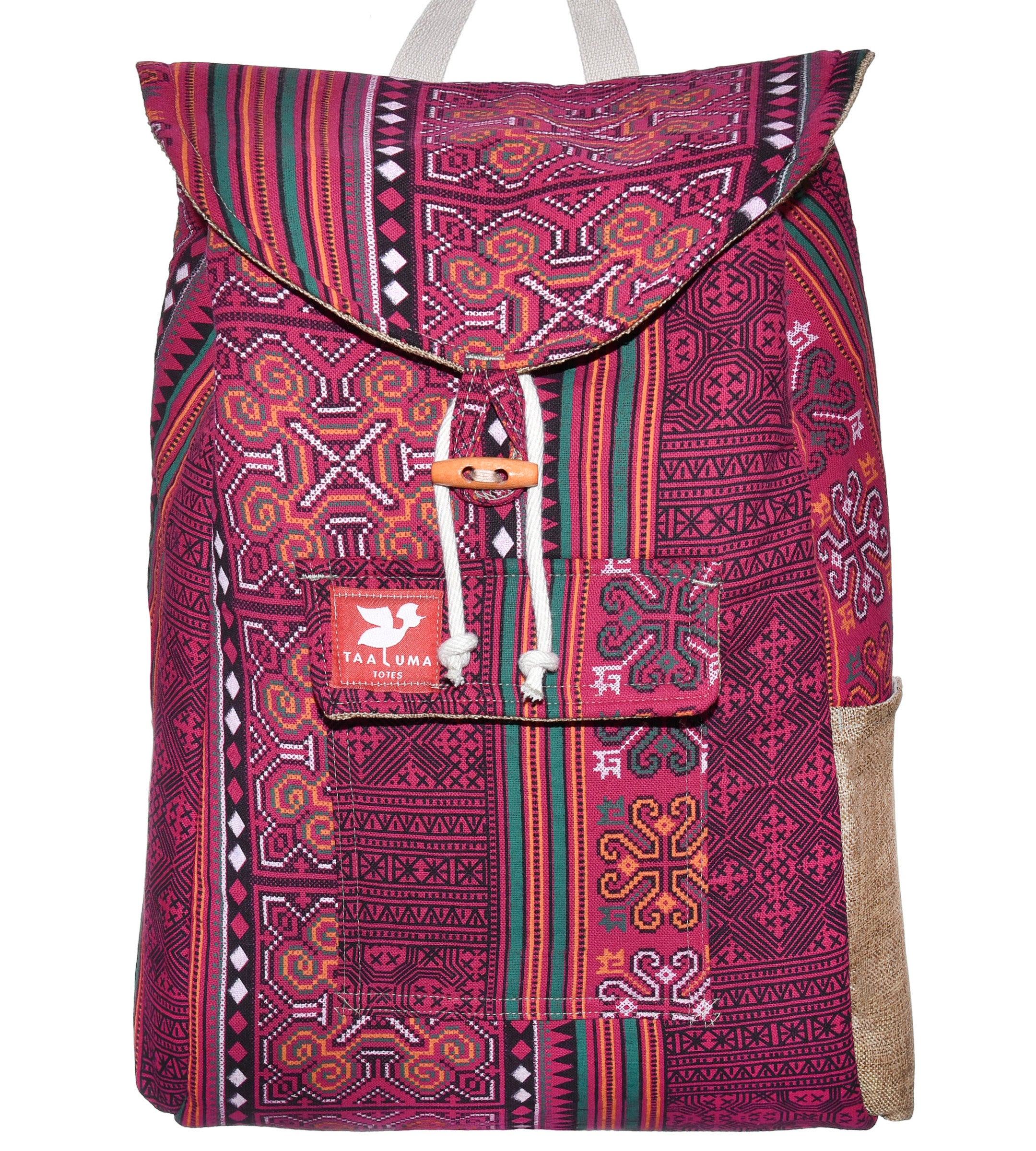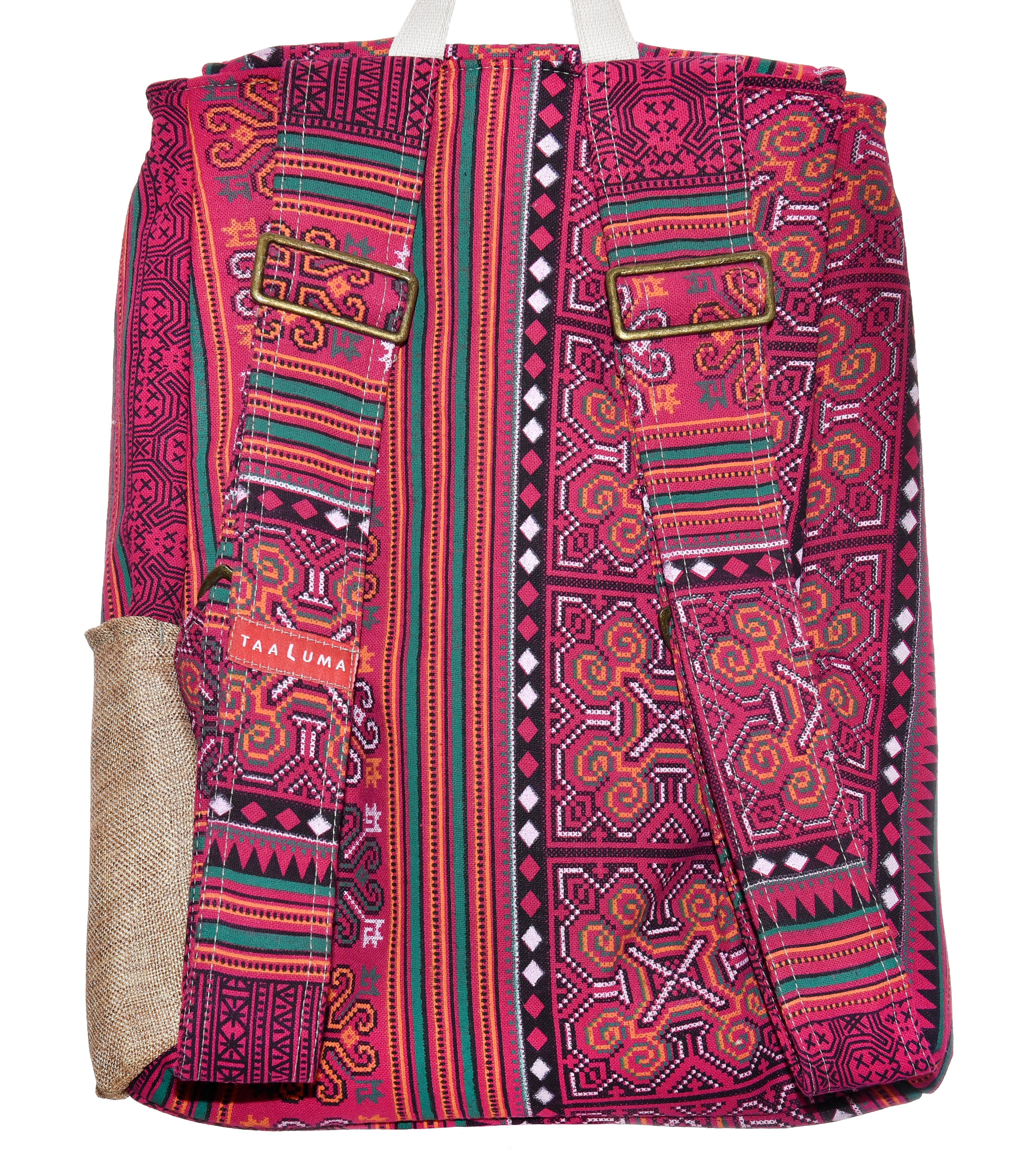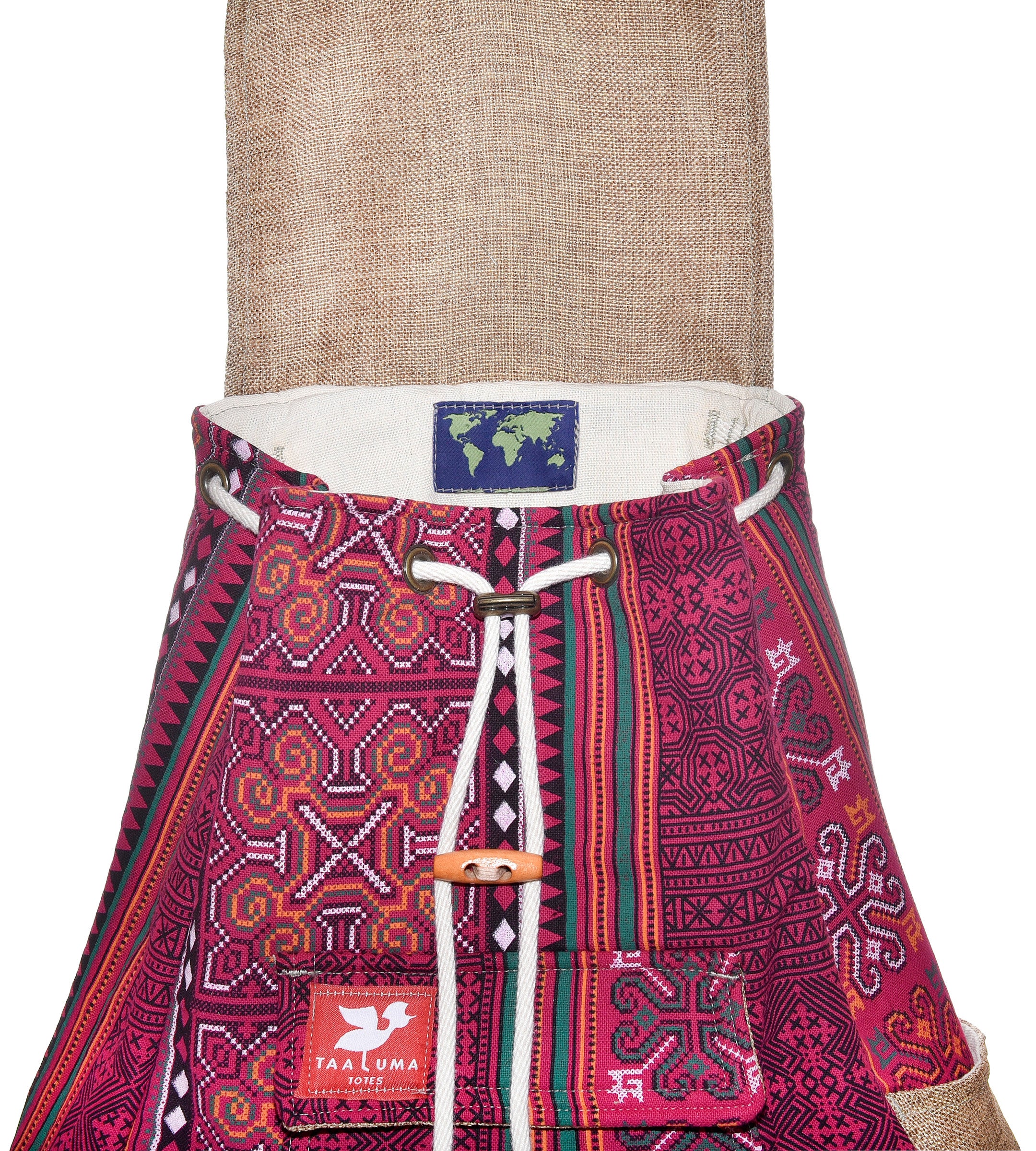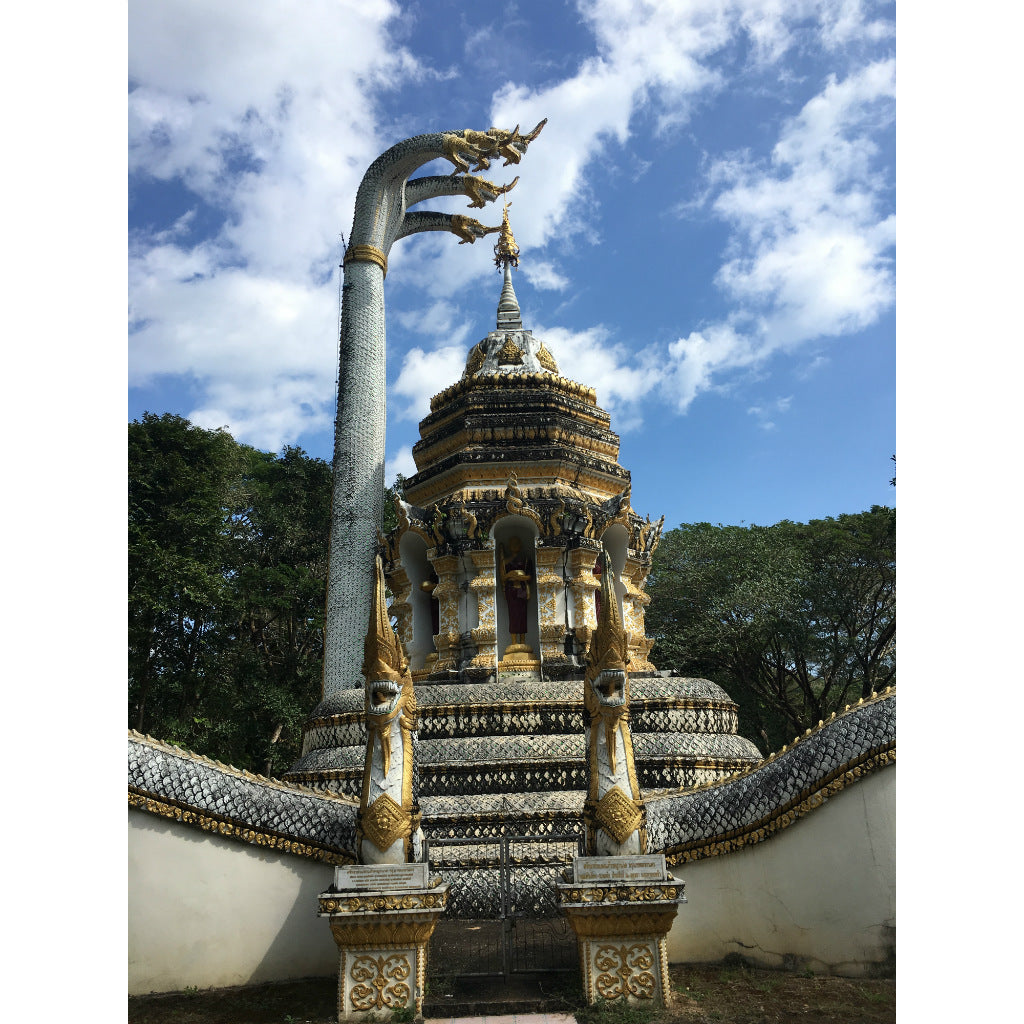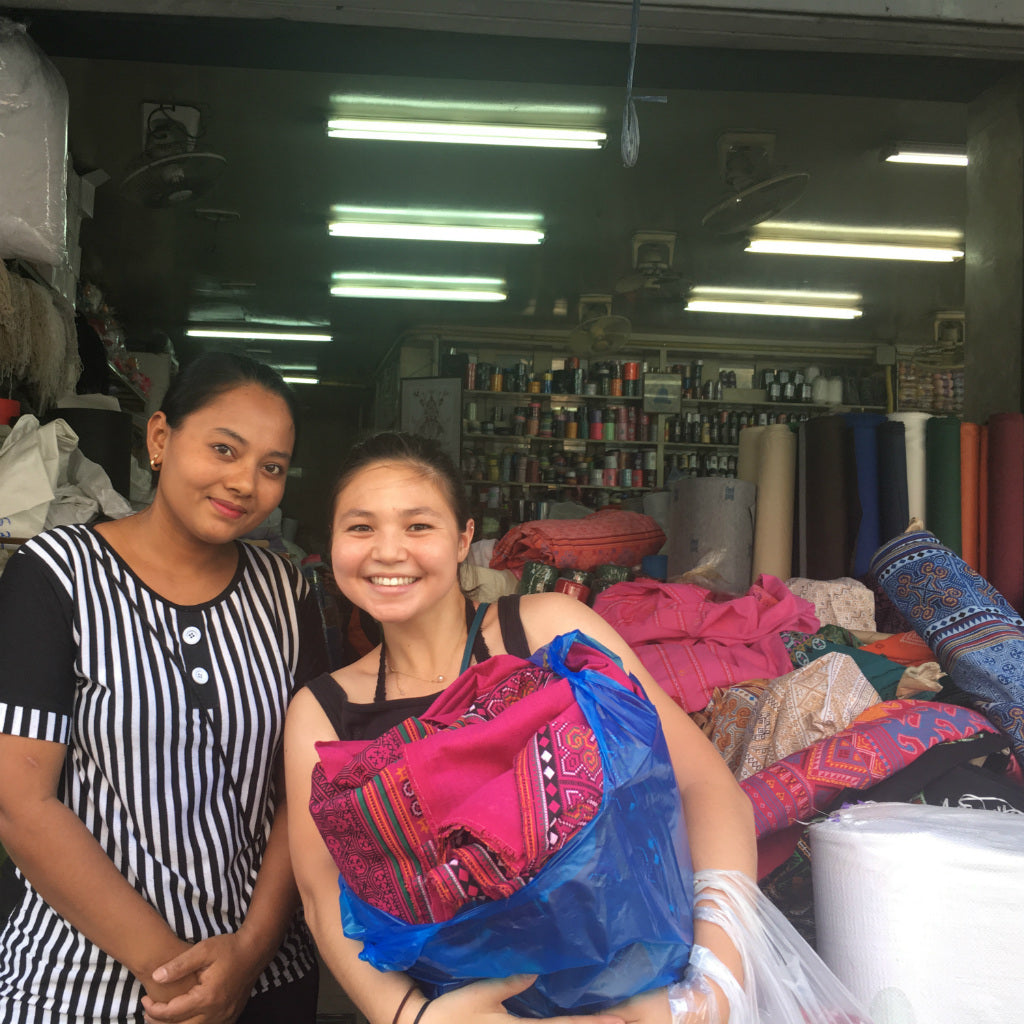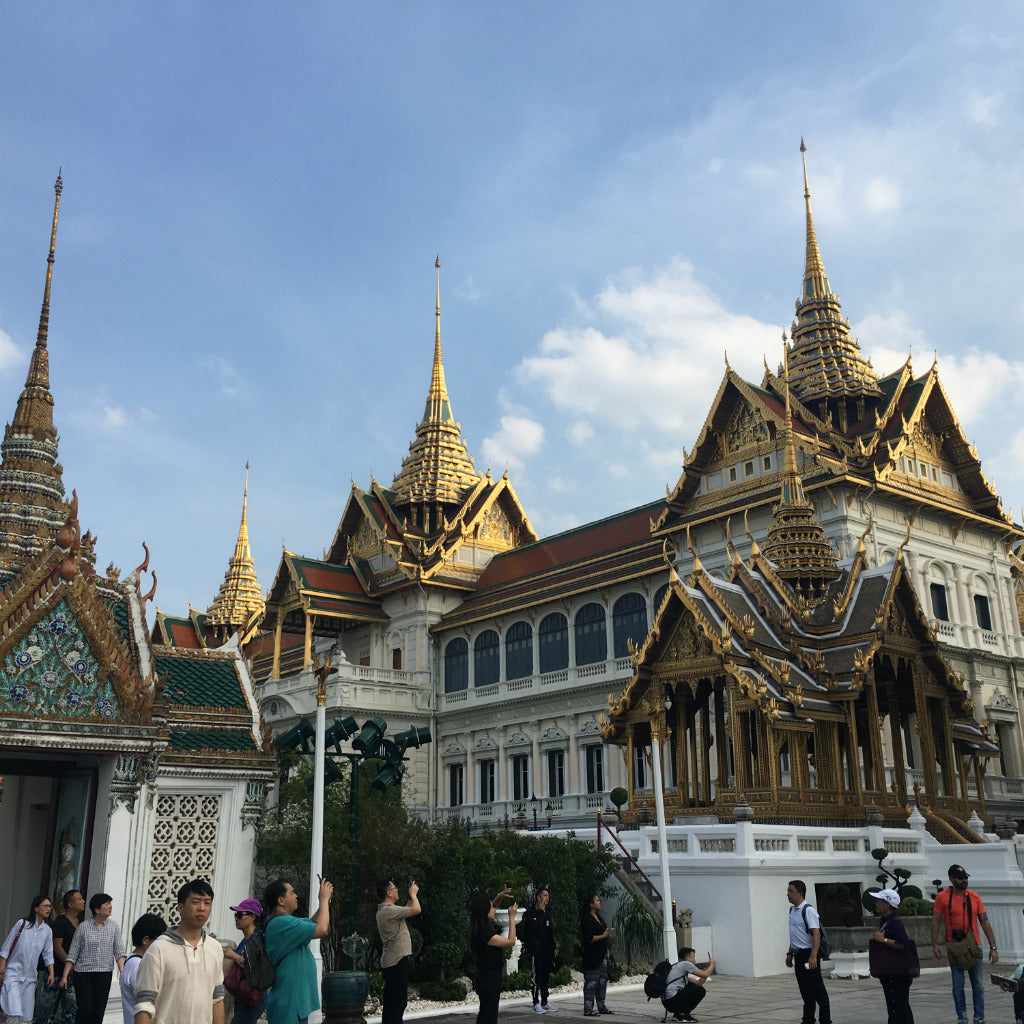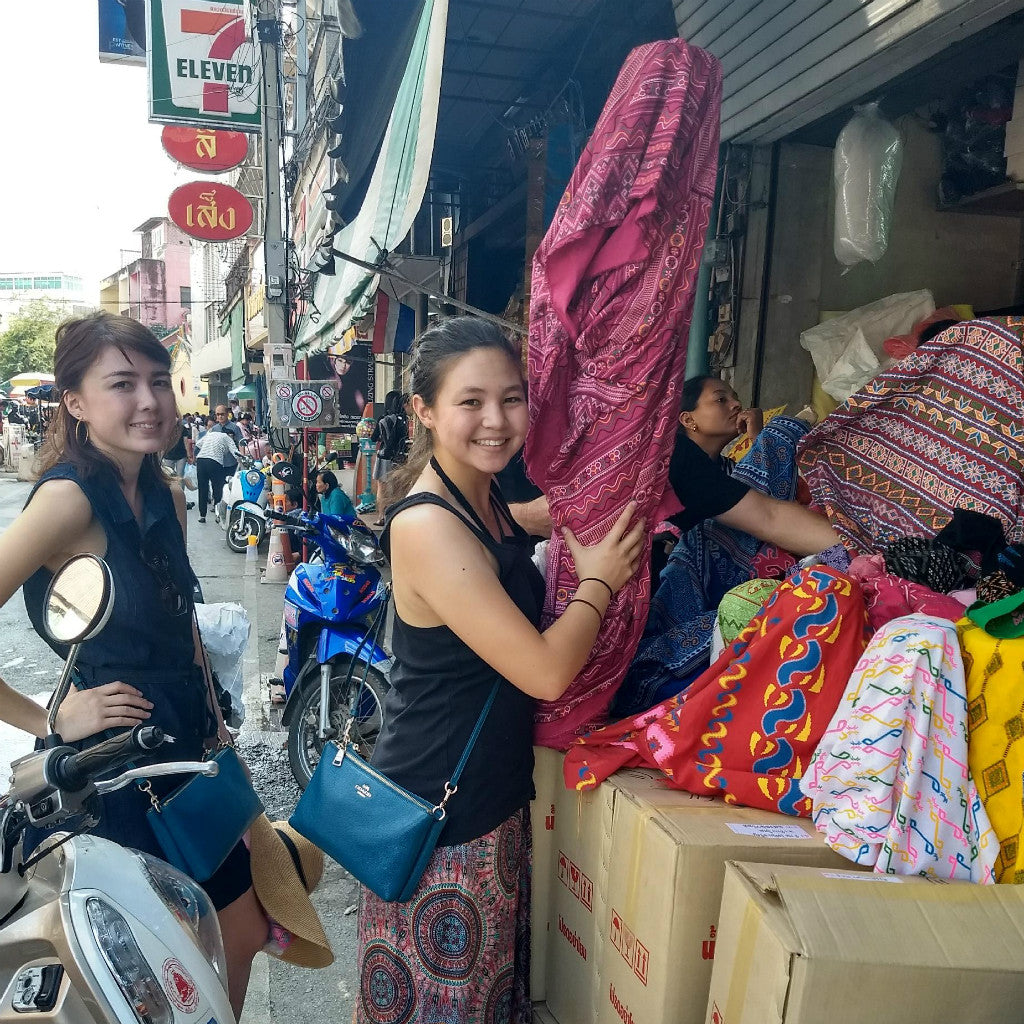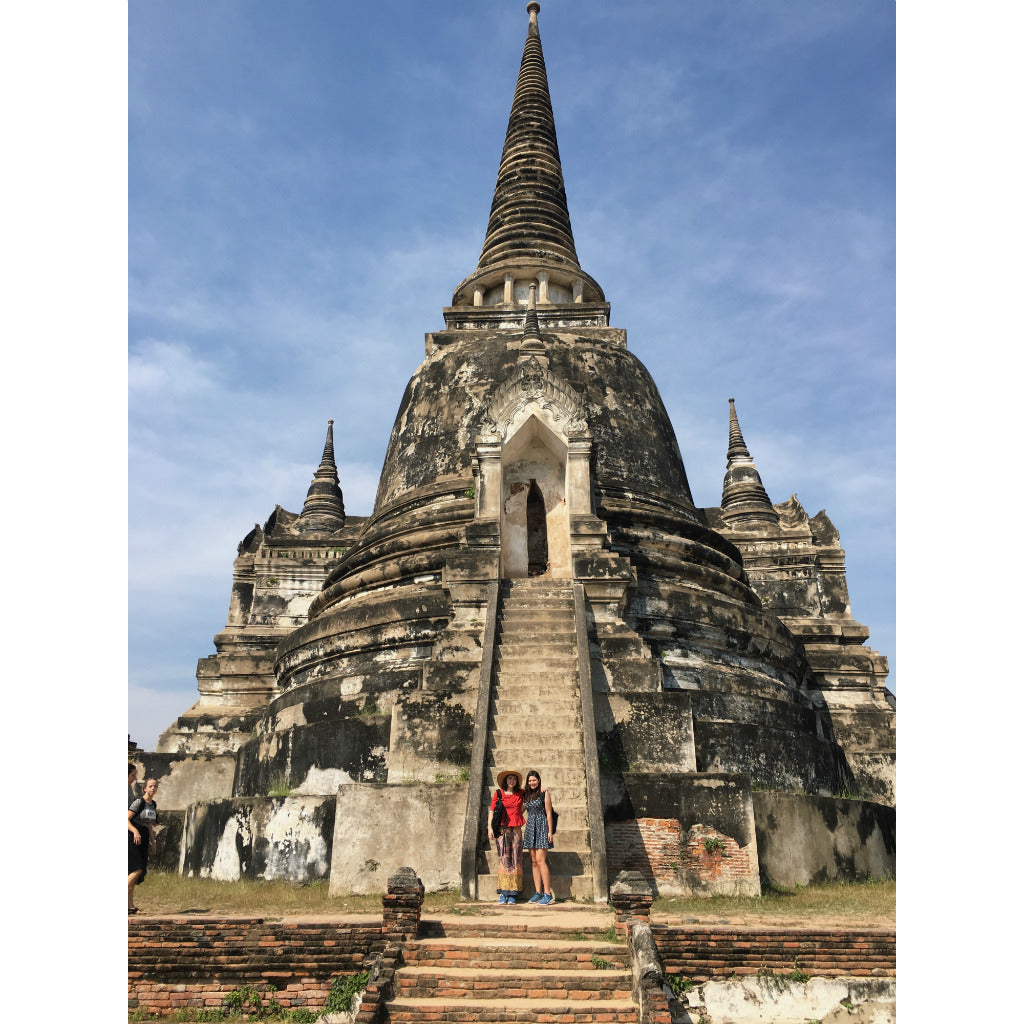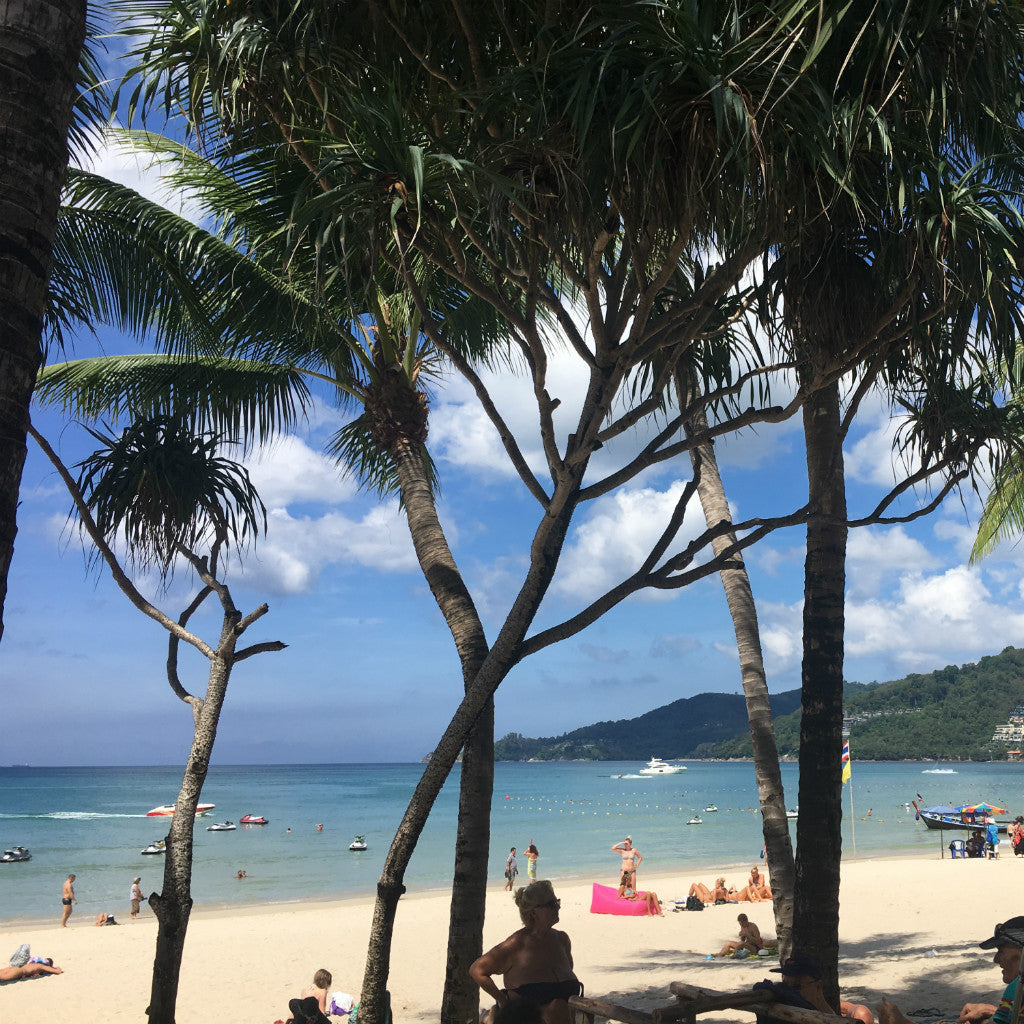 Thailand Tote (by Vicky Delk)
Traditional fabric from Chiang Mai, Thailand brought to you by traveler Vicky Delk.
"I saw this local fabric in many of the hidden shopping alleys of Chiang Mai, Thailand. They were very tiny and sold just about everything imaginable. We saw locals buying all sorts of goods; from fish, to clothes, to even fabric! Many of the locals were wearing beautiful, colorful flow pants and dresses decorated in very similar traditional designs. This design was was worn on many beautiful skirts we saw ladies wearing in the temples as well as on cloths people used to drape over religious statues." —Vicky Delk
1 of 16
Limited Edition:  Only 16 made.  Be 1 of 16.
Made in USA
Fits a 15" laptop
Passport pocket inside
Traveler
Vicky Delk:  When exploring a new place, Vicky makes a point to slow down her pace and take Thai'me to enjoy her new surroundings. From trying the local street food, to chatting with the local people, she loves feeling completely submerged in a new culture. When it comes to her favorite travel experiences, they most often occur when she is 100% Thai'd up in the search for hidden cultural treasures.
Bring back fabric from your next trip