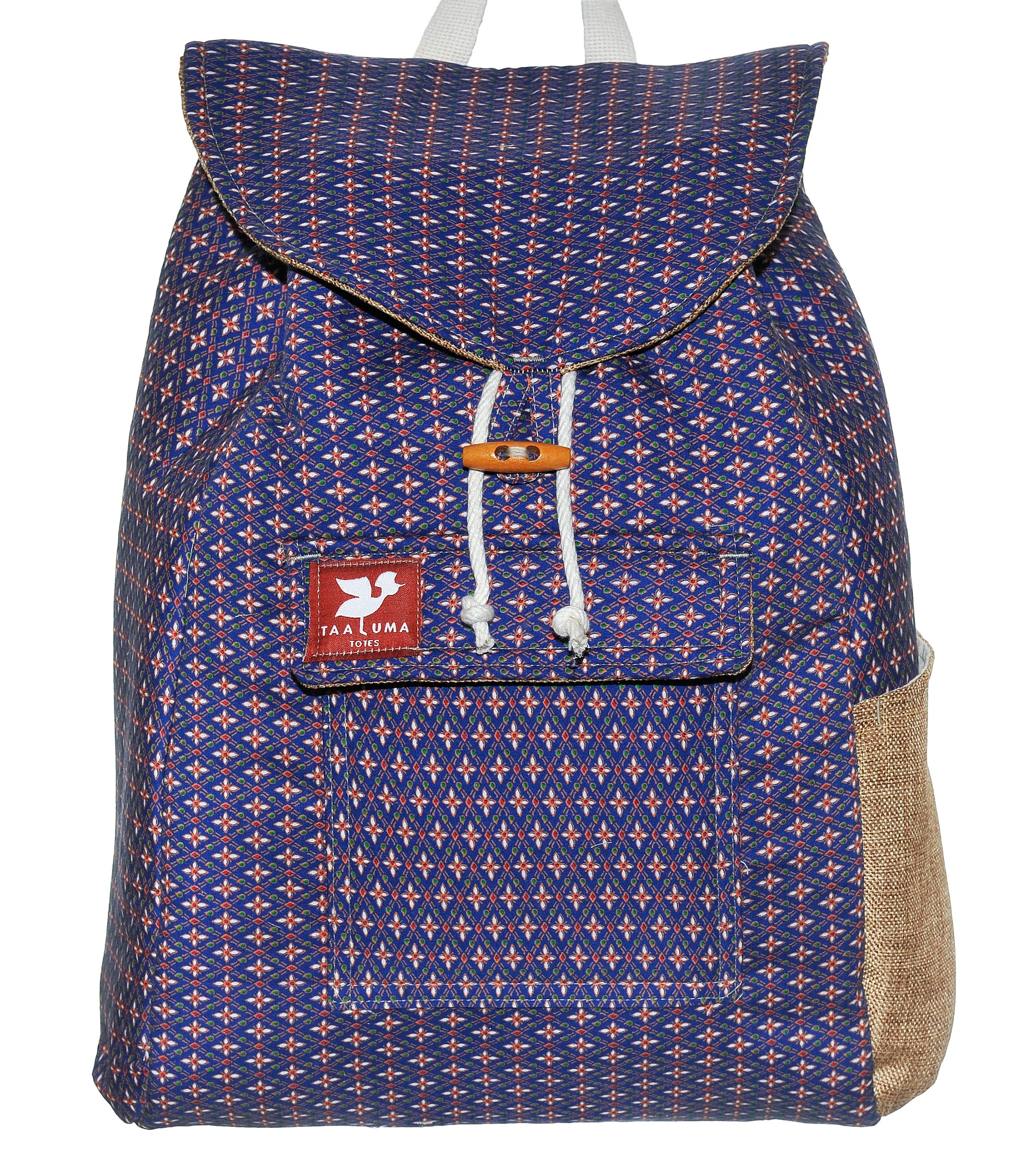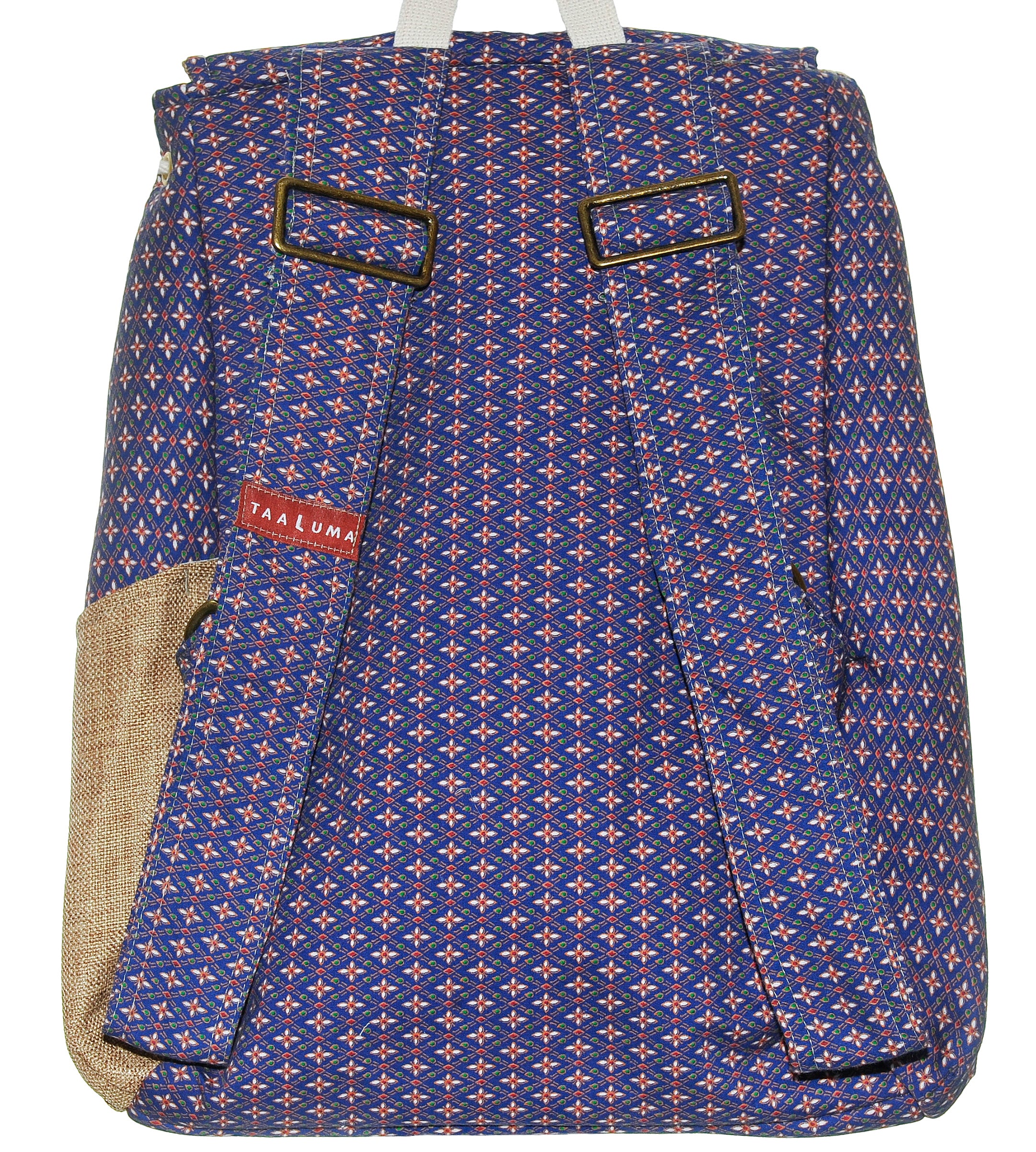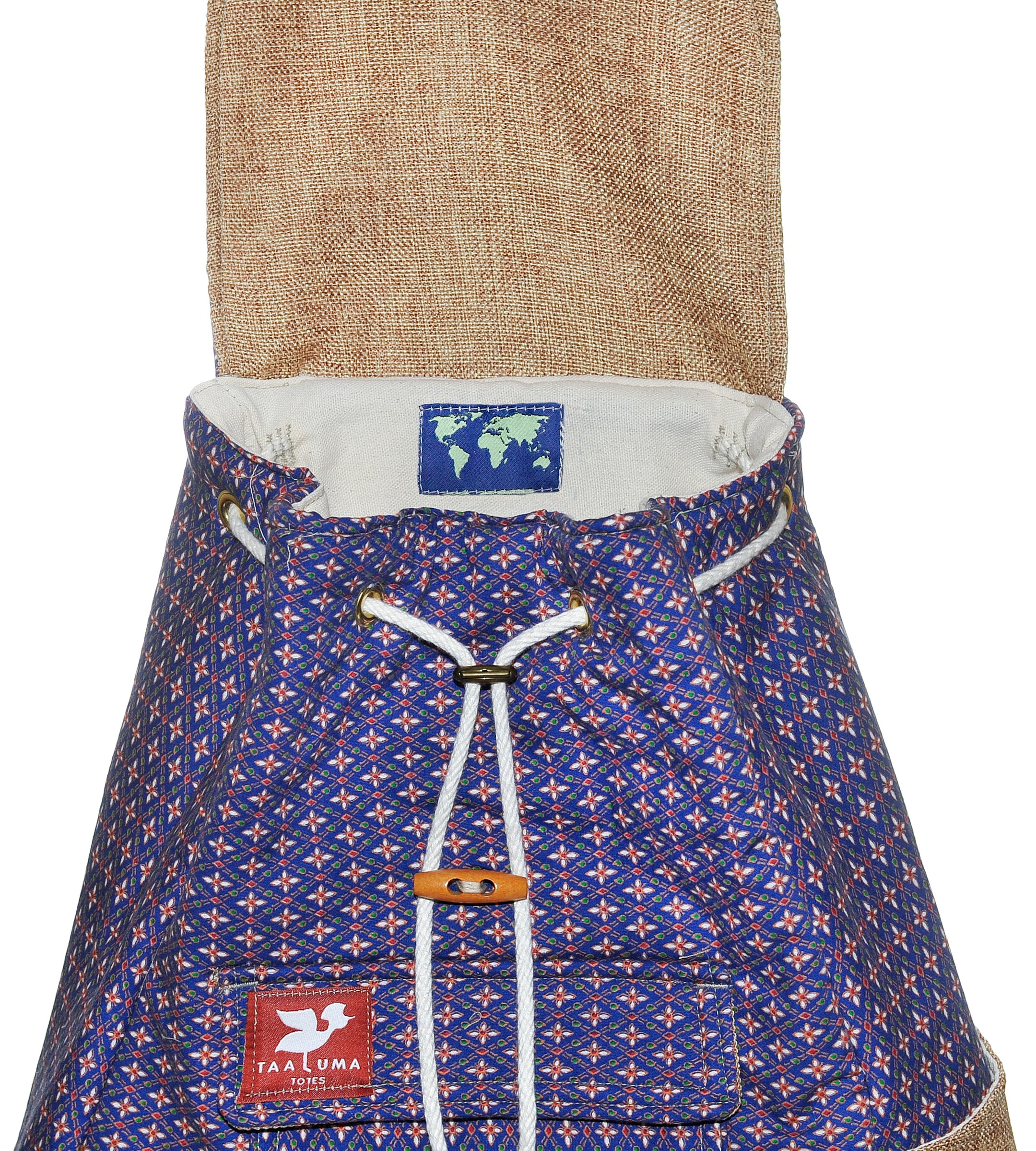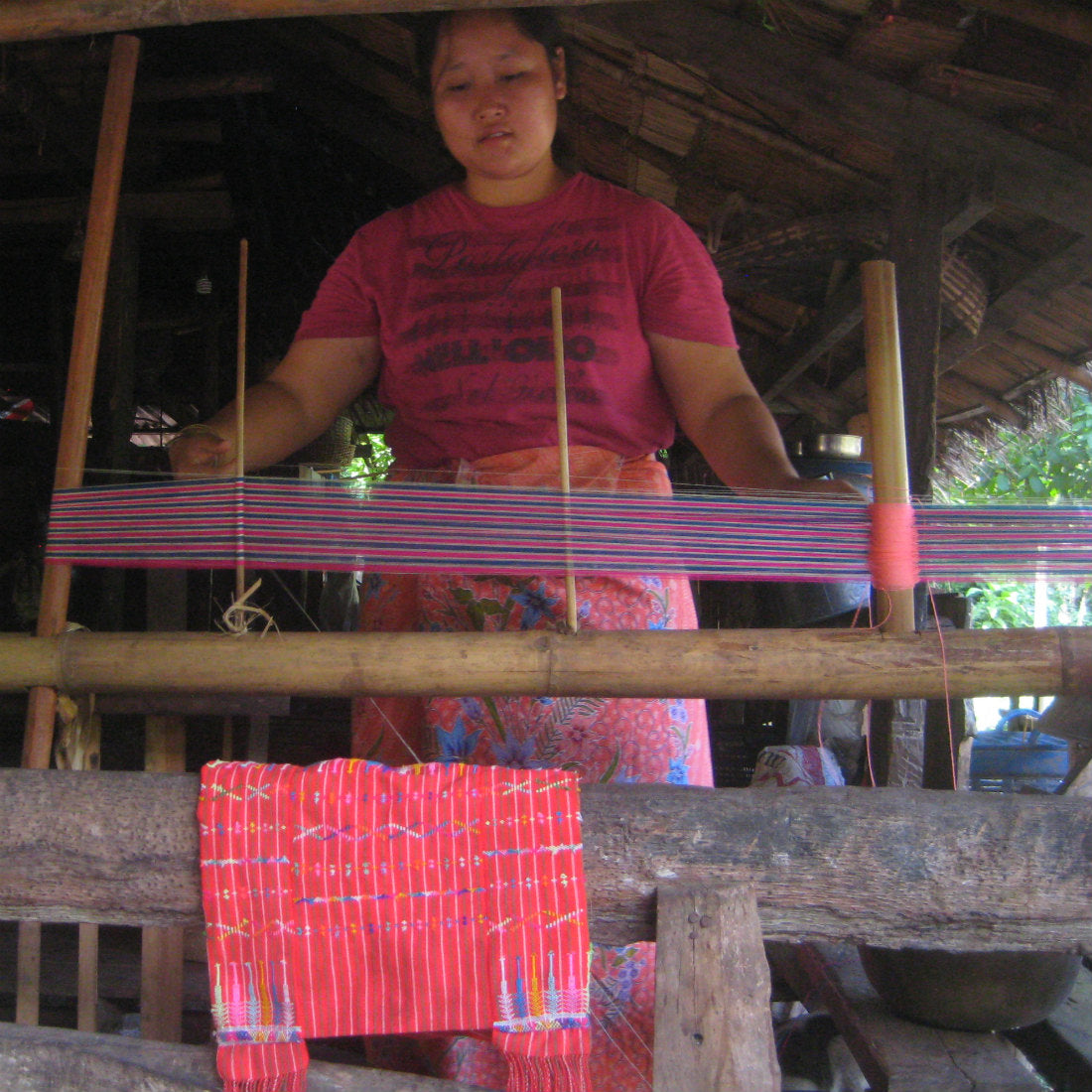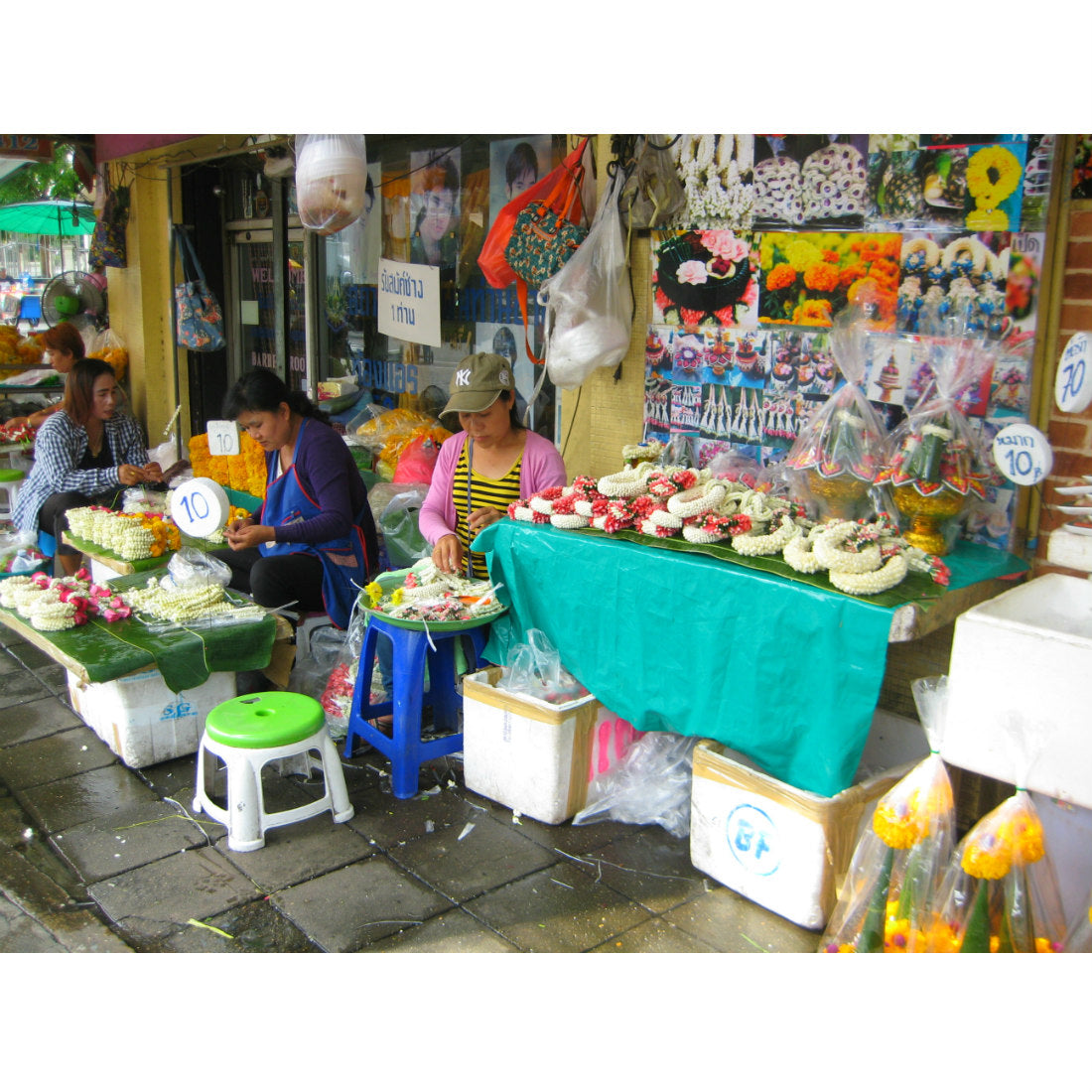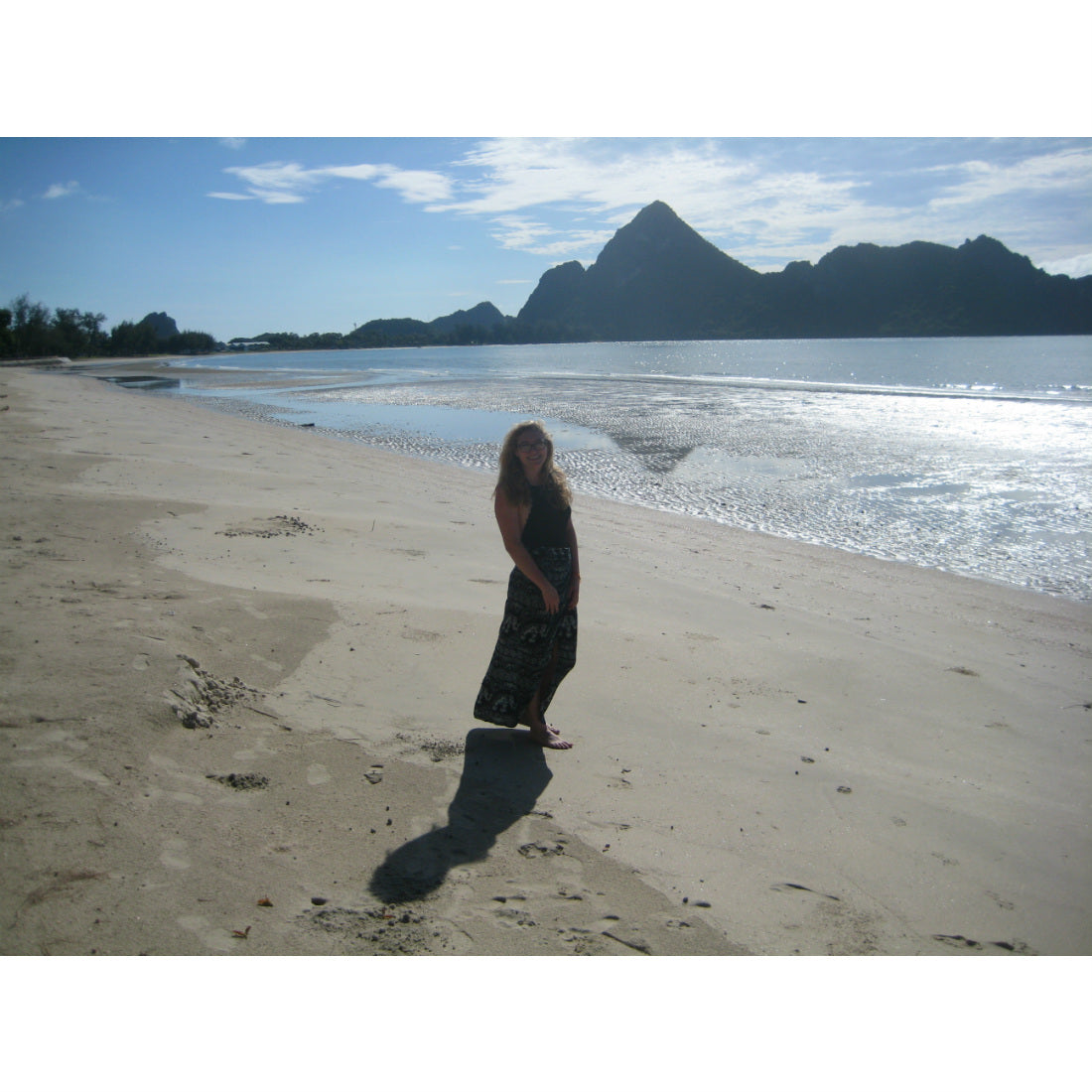 Thailand Tote (by Megan Garrett)
Fabric from Kanchanaburi, Thailand brought to you by traveler Megan Garrett.
"All around Thailand, travelers can see countless patterns and beautiful, intricate designs. While at a street market in Kanchanaburi, I was able to find one of these gorgeous patterns for a tote. Thai people within the rural areas wear many garments made from these beautiful fabrics, especially in the form of long skirts commonly worn for entrance into the Buddhist temples." —Megan Garrett
1 of 14
Limited Edition:  Only 14 made.  Be 1 of 14.
Made in USA
Fits a 17" laptop
Passport pocket inside
Traveler
Megan Garrett:  Megan studied abroad in Thailand with a focus on economics and experienced a whole new side of the country. She spent a lot of her Thai'me in rural areas, learning about the economics of rice (one of the country's staple foods). She found that those were the days she saw Thailand's true sense of kindness and generosity…giving it the "Land of Smiles" title around the world. As she traveled to different parts of Thailand, she was en'Thai'ced by the variation in cuisine and taste-tested her way through the country. It's safe to say she had the Thai'me of her life!
Bring back fabric from your next trip