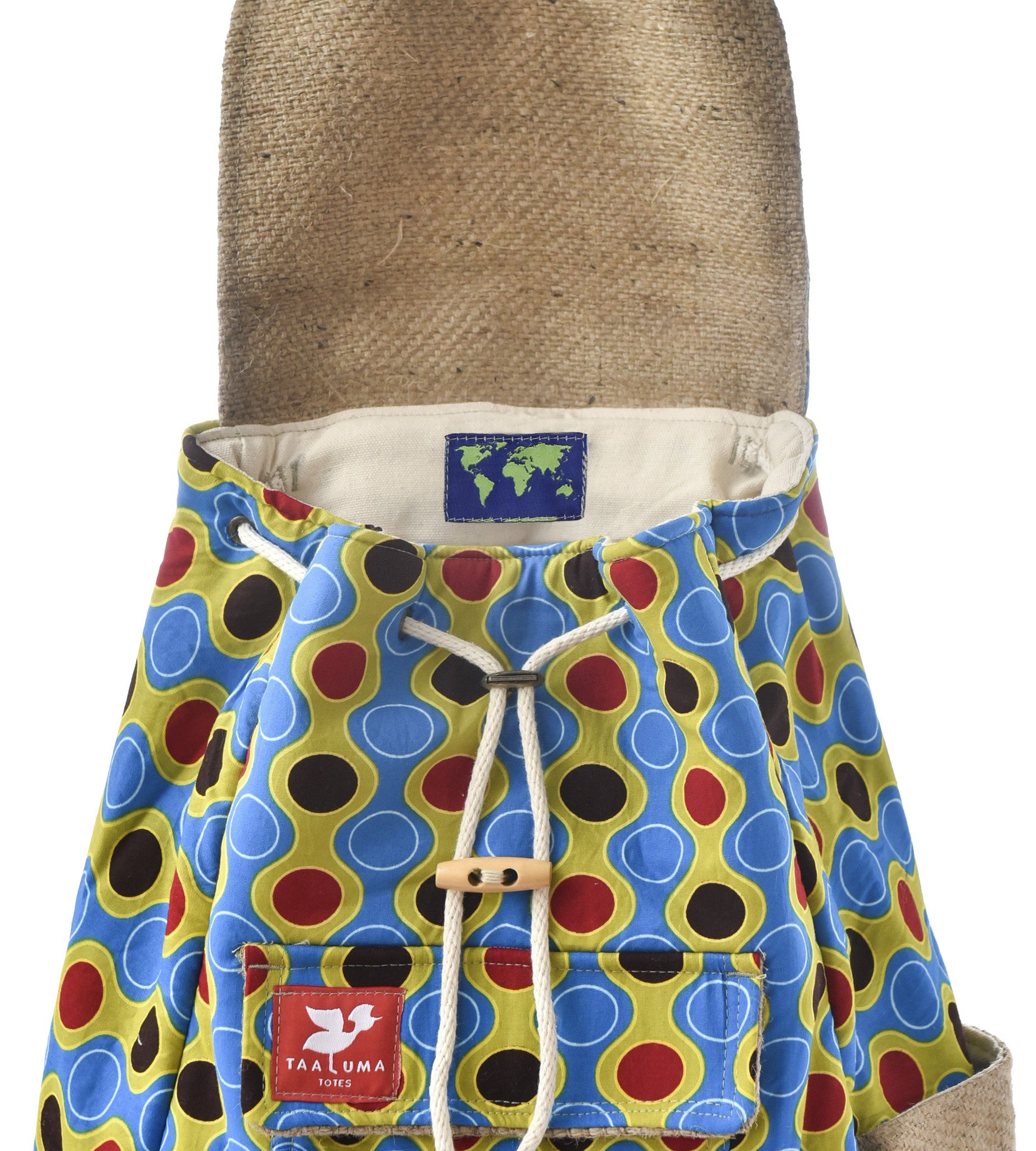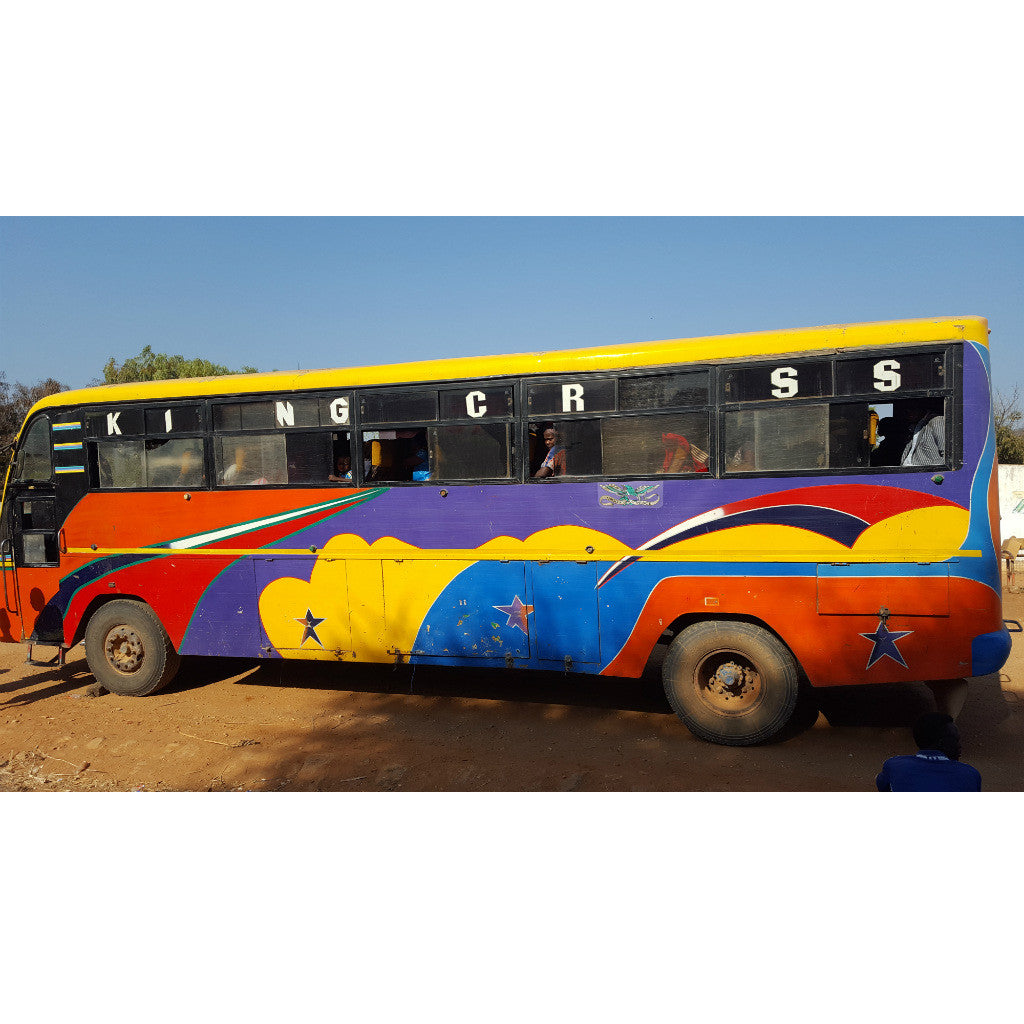 Tanzania Tote (by Allison Eriksen)
Traditional fabric from Dodoma, Tanzania brought to you by traveler Allison Eriksen.
"The fabric is a kitenge, which is the name for one type of local fabric. Typically people buy a kitenge and take it to a tailor to be made into clothing. A single kitenge usually makes a matching dress and headwrap, or several shirts or children's clothes. These outfits are often people's "Sunday best" or party clothes for special occasions and can have very eye-catching designs, both in the fabric and in the sewing if a tailor is skilled." —Allison Eriksen
1 of 16
Limited Edition:  Only 16 made.  Be 1 of 16.
Made in USA
Fits a 17" laptop
Passport pocket inside
Traveler
Allison Eriksen:  During her first trip to the Southern Hemisphere, Allison was left AWEstralia stricken and eager to return. She continued her travels as a Peace Corps volunteer and experienced TONSania of places throughout Africa. For Allison, the TurKEY to travel is doing it the local way… on buses and taxis, eating local foods and snacks, all the while chatting with locals that show you their way of life!
Bring back fabric from your next trip