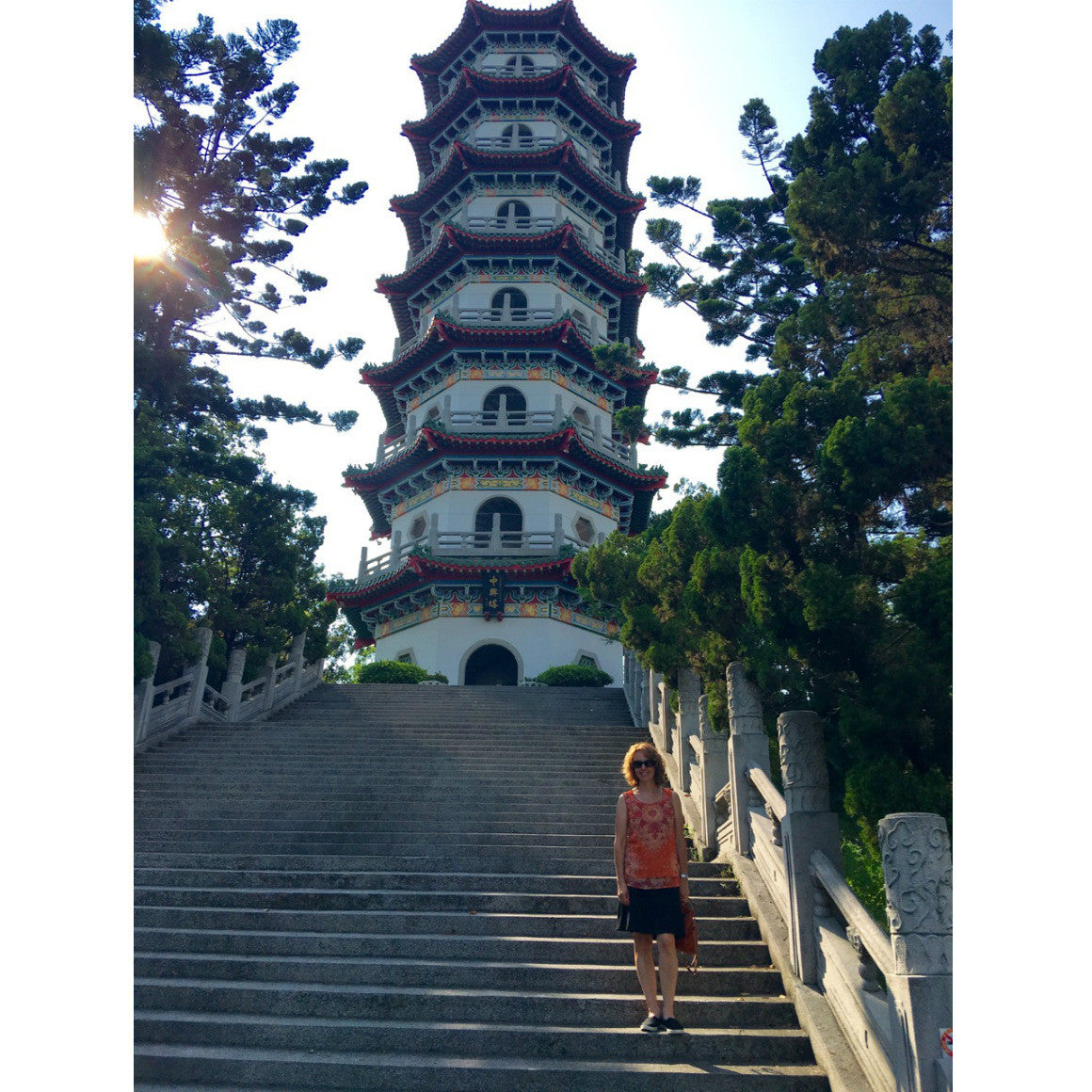 Taiwan Tote (by Janine Queenin)
Traditional fabric from Kaohsiung, Taiwan brought to you by traveler Janine Queenin.
"Plum blossoms are the national flower of Taiwan and part of ancient Chinese and modern Taiwanese culture. The five petals symbolize the virtues of endurance, prosperity, health, virtue, and longevity. The flower is a symbol of resilience and perseverance (because it blooms in winter), and it's found on clothing and in Chinese art or poetry. Plus, I liked the pattern." —Janine Queenin
1 of 14
Limited Edition:  Only 14 made.  Be 1 of 14.
Made in USA
Fits a 17" laptop
Carry-on approved
Traveler
Janine Queenin: For Janine, the TurKEY to travel lies in getting outside of her comfort zone. She AuSTRAYS around new places in search of local eats and local people. And when speaking is difficult, she always aGREECEiates a good conversation in body language!
Bring back fabric from your next trip