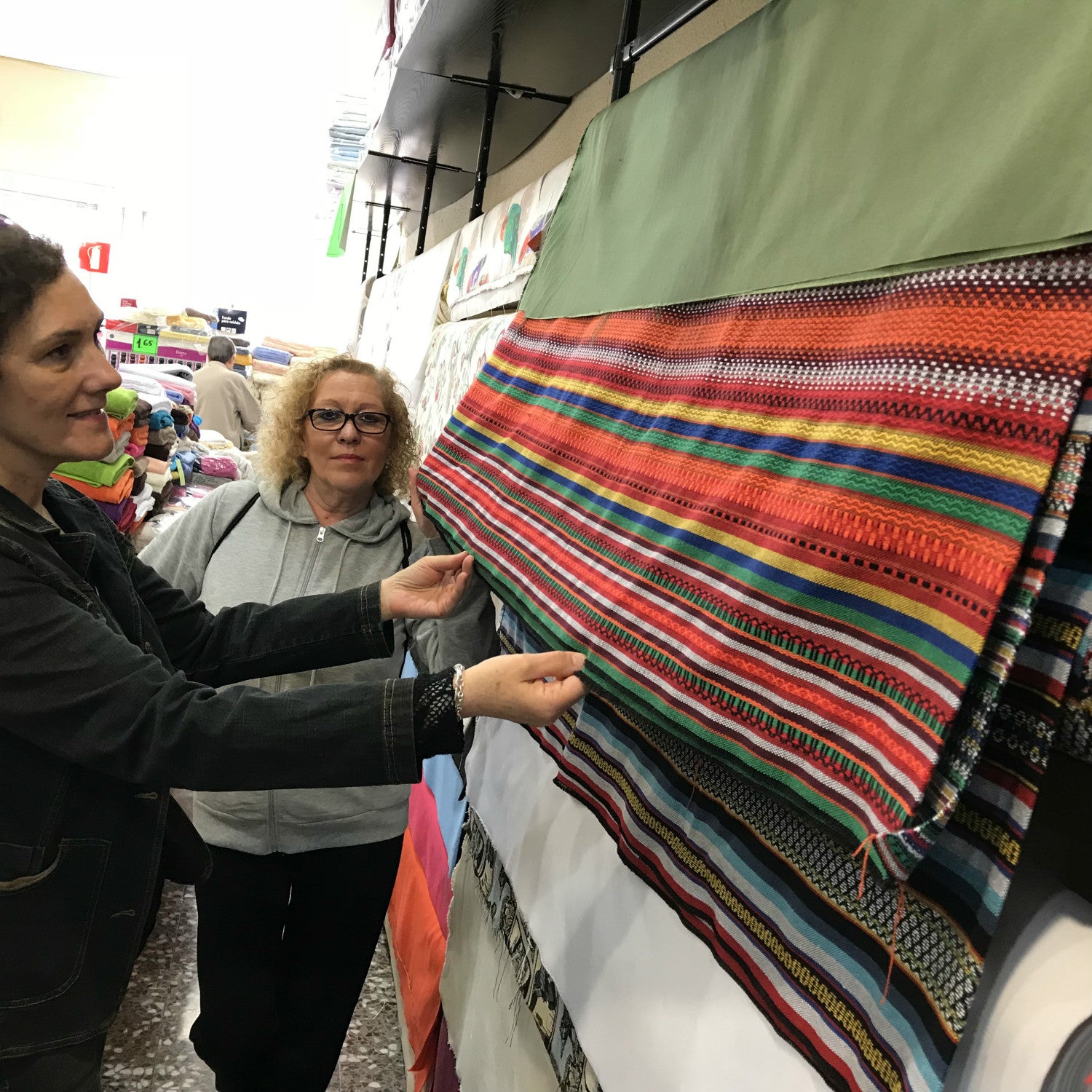 Spain Tote (by Inma Pertusa)
Fabric from La Mancha, Spain brought to you by traveler Inma Pertusa.
"I had the chance to visit a local fabric store that has some traditional fabric typical from my home town. The special thing about this fabric is that the pattern is used in the traditional folkloric outfit from my region, La Mancha (yes, as in Don Quijote de La Mancha)." —Inma Pertusa
1 of 35
Limited Edition:  Only 35 made
Made in USA
Fits a 15" laptop
Passport pocket inside
Traveler
Inma Pertusa:  As a Spanish university professor in Kentucky, Inma makes the trip back home to Spain to visit family as often as possible. She is from the La Mancha region of central Spain— a place filled with vineyards, castles and windmills and a place where time is well Spain't!
Bring back fabric from your next trip