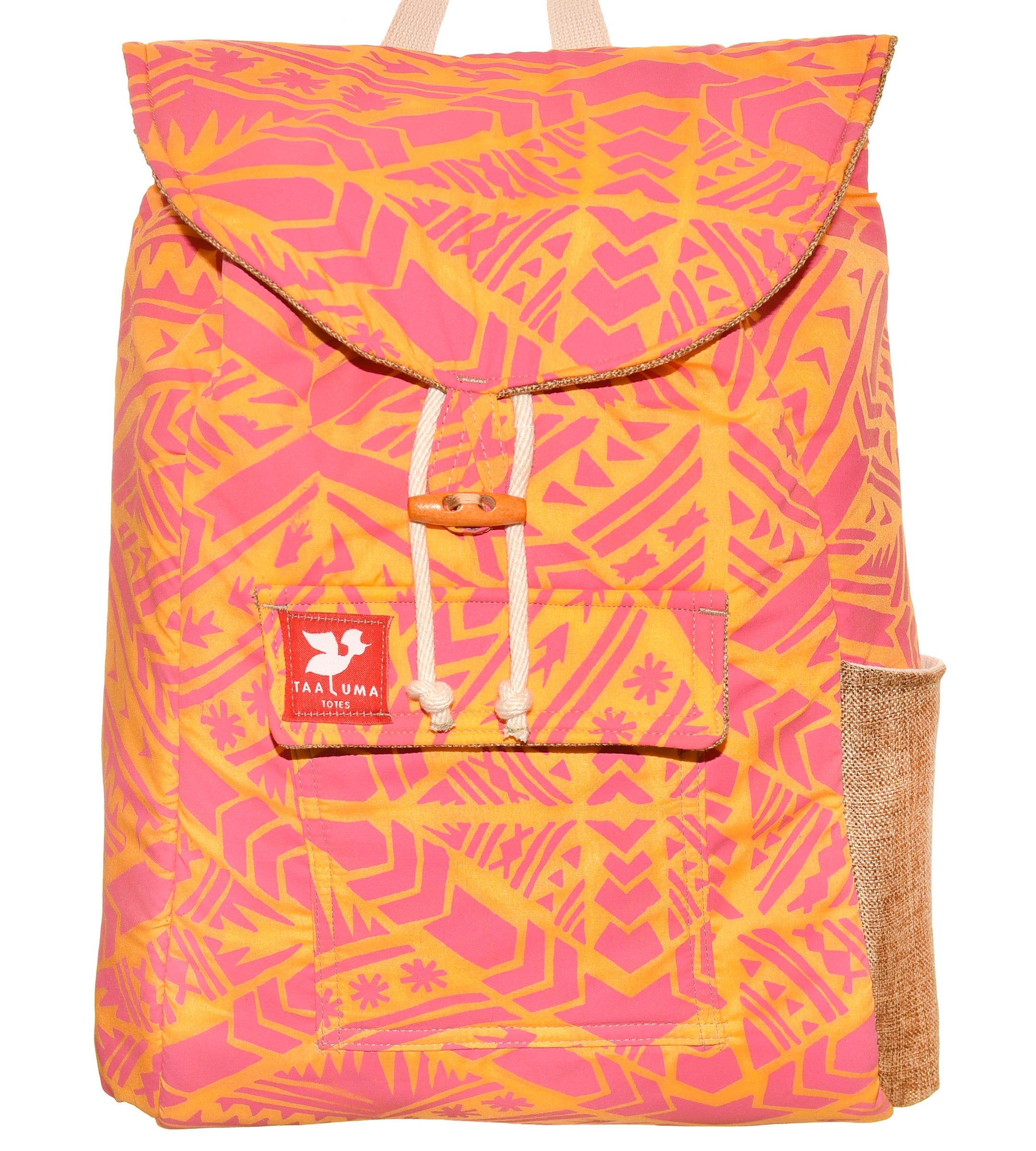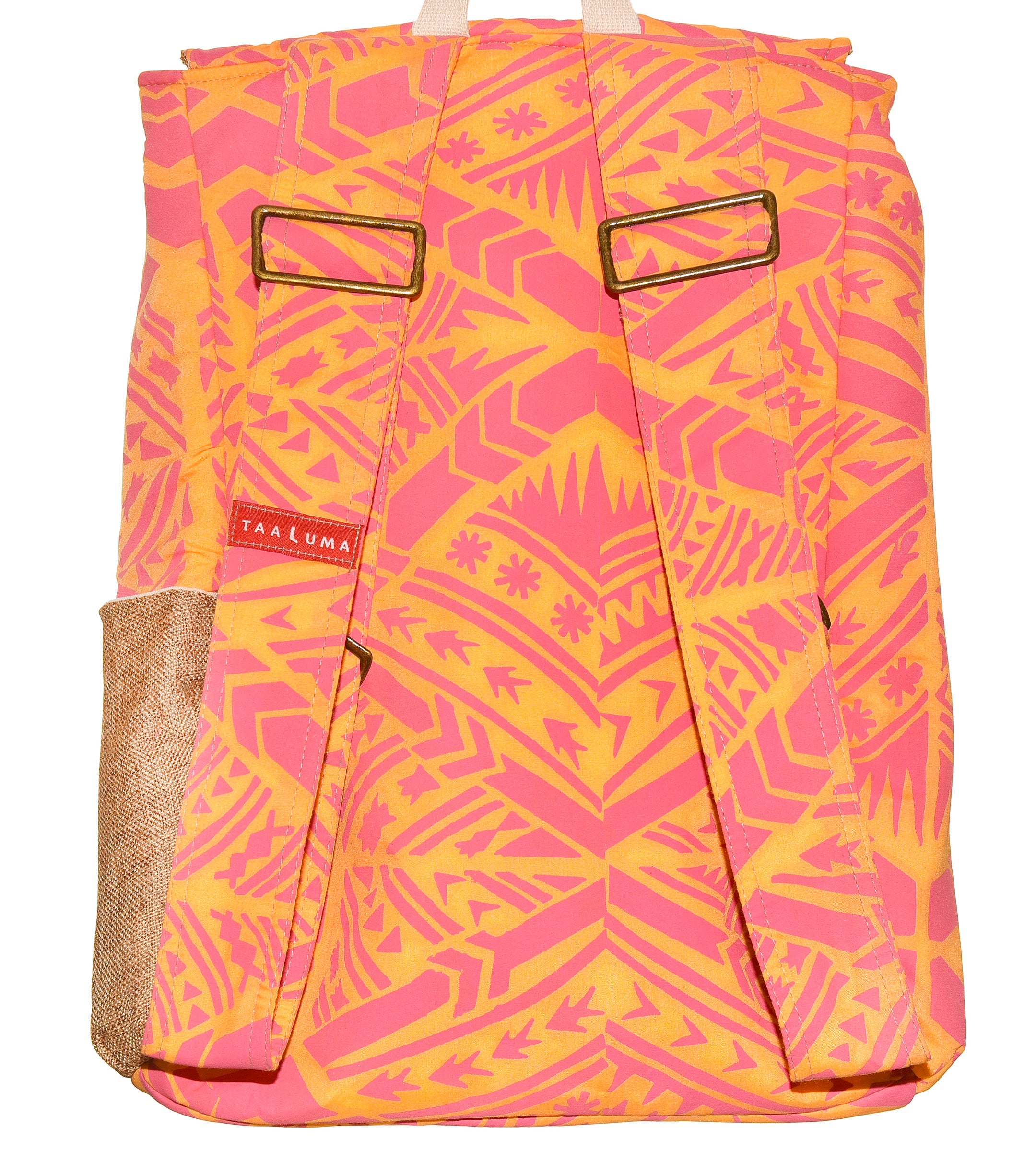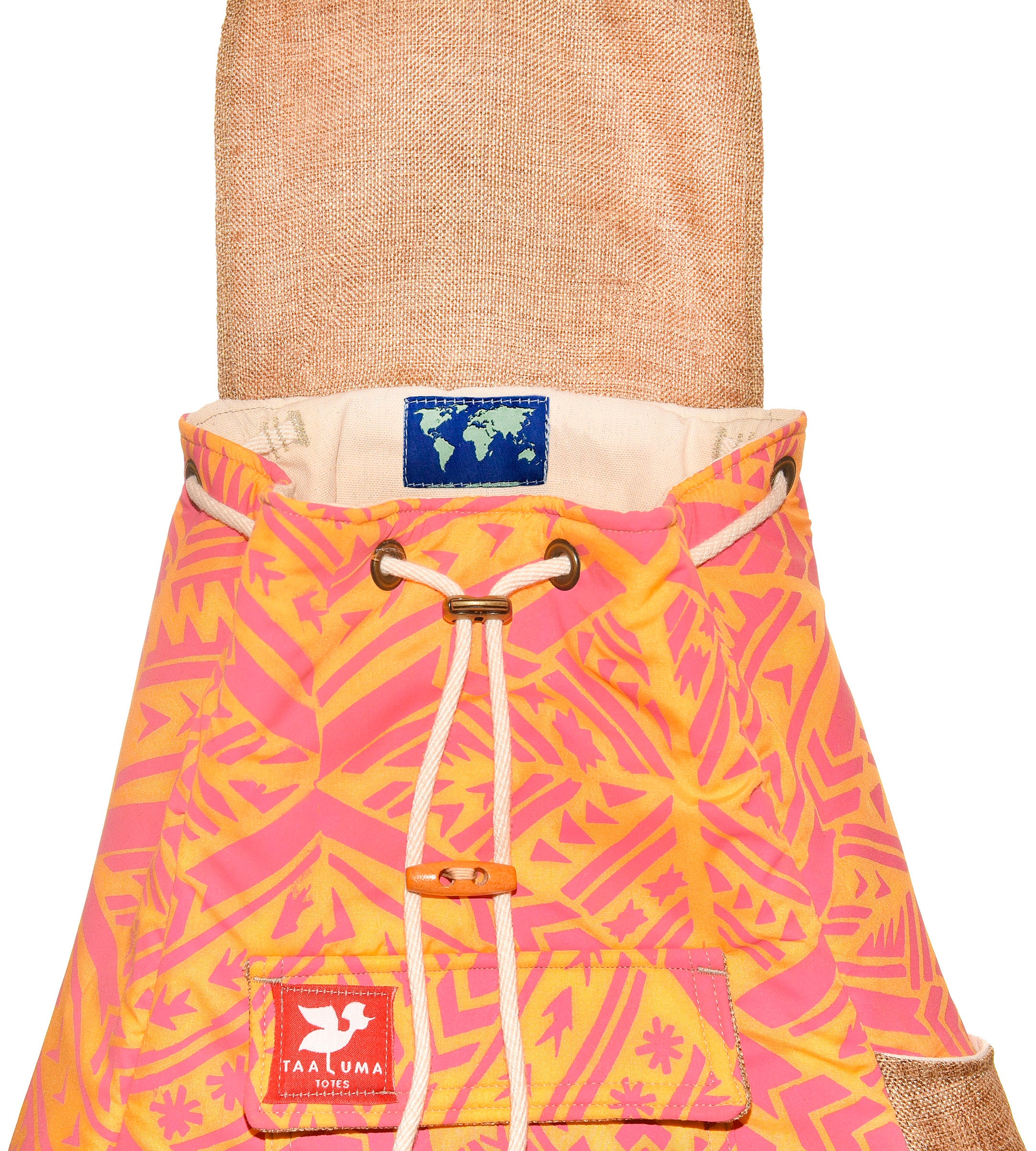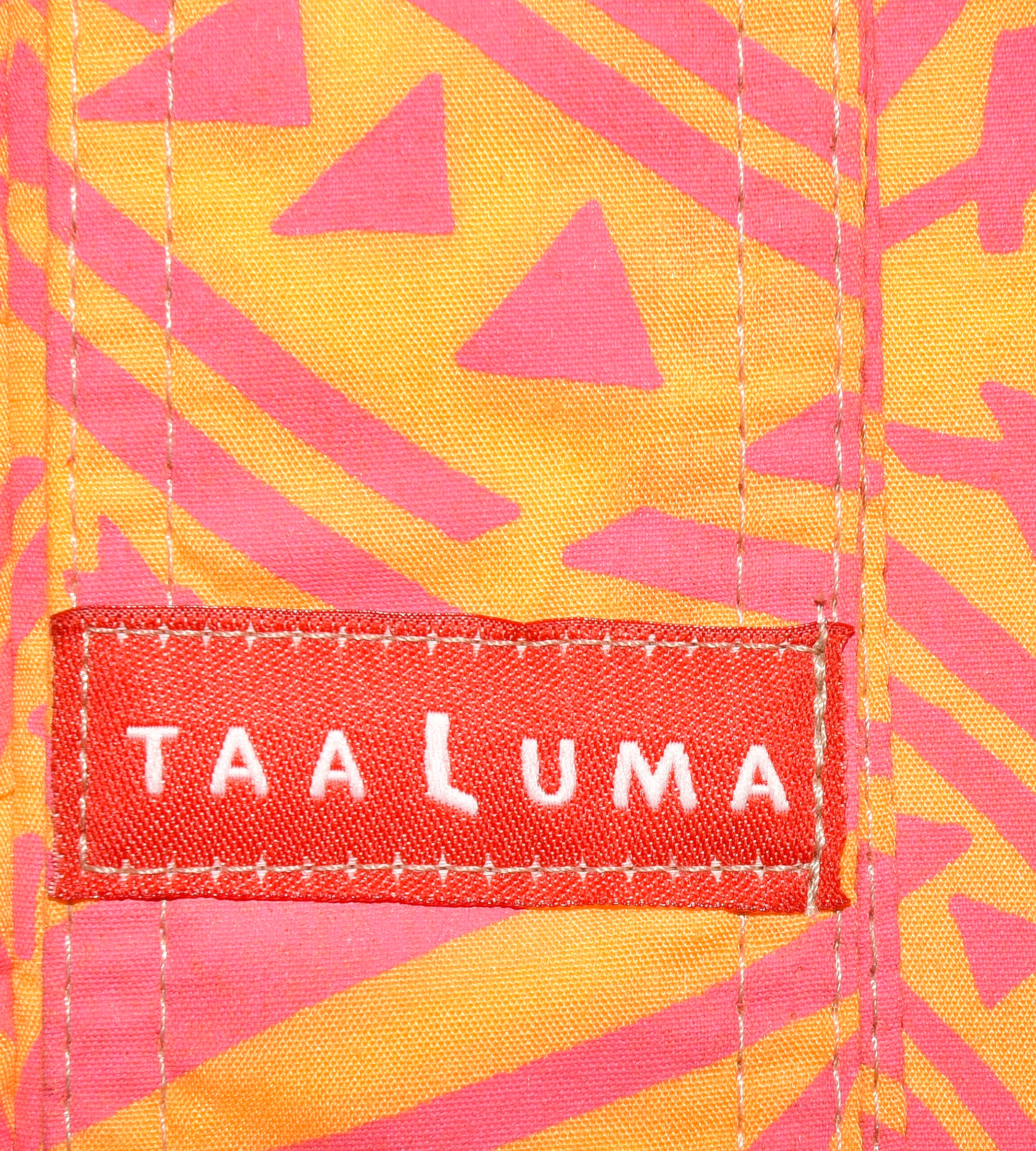 Samoa Tote (by Kiana Reed)
Fabric from Apia, Samoa brought to you by traveler Kiana Reed.
"Color is found everywhere in Samoa, from the turquoise ocean surrounding it, to the green mountains. It is no surprise that color is seen in the fabrics as well. Taken from the traditional tattoo designs, symbols that represent Samoa's way of life can be seen in many designs. You will also definitely get the feeling of the South Pacific from this fabric!" —Kiana Reed
1 of 16
Limited Edition:  Only 16 made.  Be 1 of 16.
Read the story behind this fabric

 

HERE.
Made in USA
Fits a 17" laptop
Passport pocket inside
Traveler
Kiana Reed:  As a Peace Corps volunteer stationed in Samoa, Kiana really experienced the bright and beautiful Samoan culture. During her 2 years, she spent as much time as possible stepping outside of her comfort zone to learn the local language, live with a local family and really embrace the local island life. In return, the Samoan people introduced her to a life filled with So'much'moa color!
Bring back fabric from your next trip