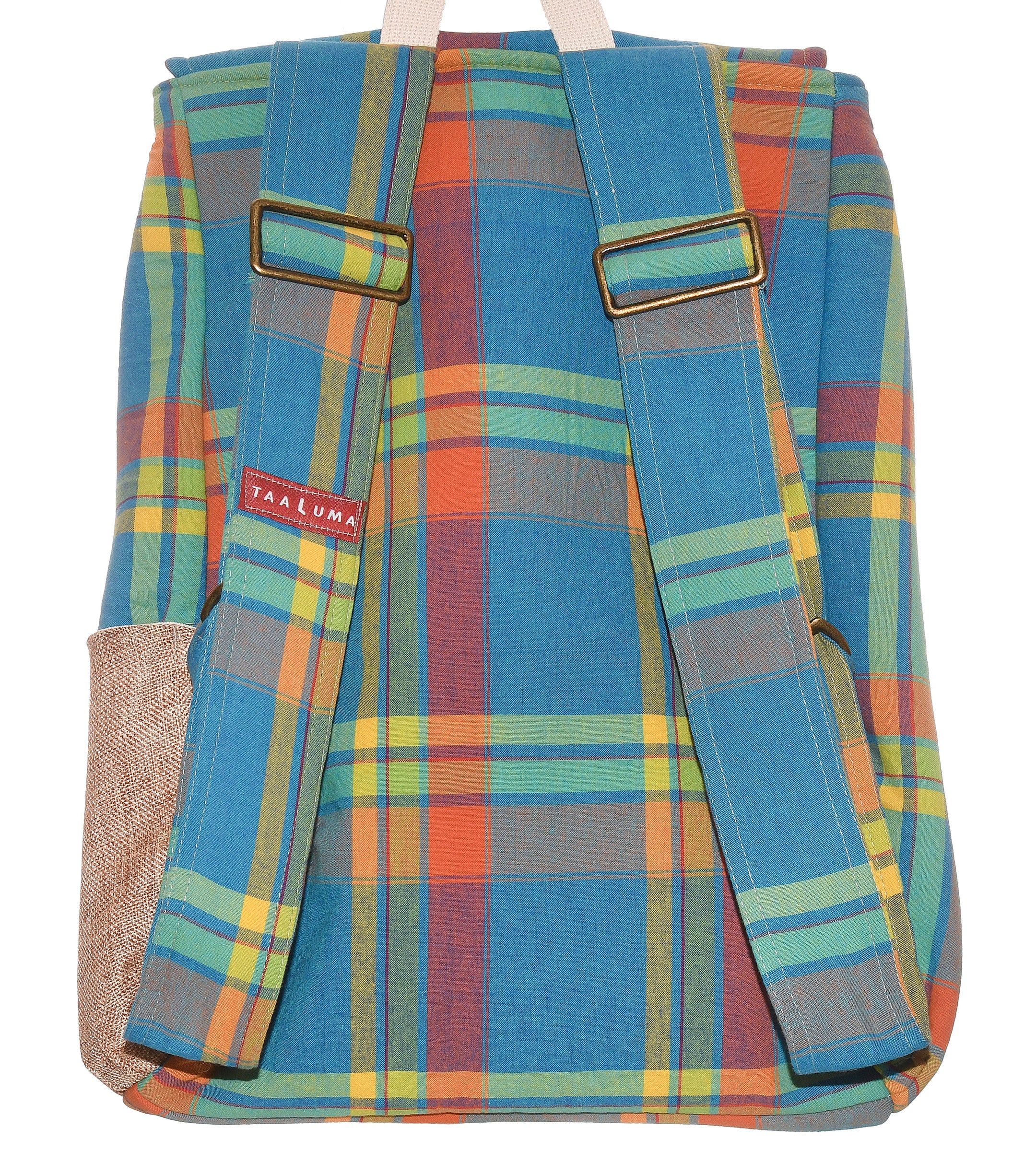 Sint Maarten Tote (by Marguerite Mastrocola)
Fabric from Philipsburg, Sint Maarten brought to you by traveler Marguerite Mastrocola.
"The owner of the small fabric store informed me that the Madras fabric was a native fabric in St. Maarten. EFA's Sewing Center was owned by two women. The children help on weekends to put away spools of thread. It was the only fabric store with local flare on the island." —Marguerite Mastrocola
1 of 16
Limited Edition:  Only 16 made.  Be 1 of 16.
Made in USA
Fits a 17" laptop
Passport pocket inside
Traveler
Marguerite Mastrocola:  During a long winter in New England, Marguerite was eager for a change of scenery and headed to the island of Sint Maarten. Her trip was filled with exploring beaches, meeting local people and learning about local goods. Looking out over the seemingly never-ending ocean reminded her of the beauty of Hawaii'de open spaces!