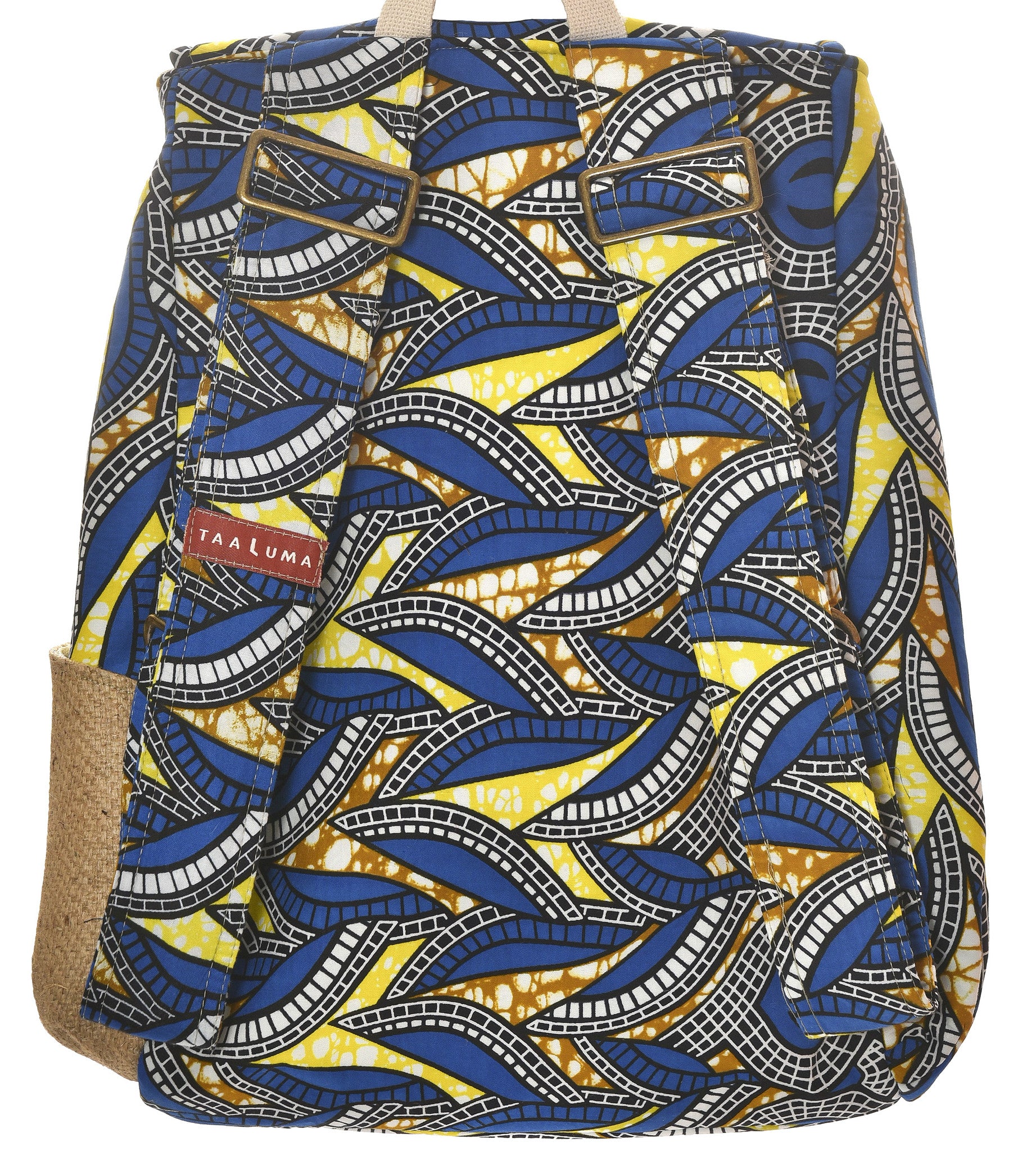 Rwanda Tote (by Michael Harnisch)
Traditional fabric from Nyanza, Rwanda brought to you by traveler Michael Harnisch.
"The local fabric in East Africa is usually referred to as "kitenge", it is used for a variety of things. The number one use is for women's clothing, dresses, skirts, blouses, etc. Women also use the fabric to carry young children on their backs, tightly wrapping the fabric around the child and tying it in front of themselves to hold the kids in place. Occasionally men or children would also have clothing made of the fabric but generally it was limited to the women. Some individuals used the fabric for household items such as curtains, table runners, or curtains. In the markets the fabric was made into a number of touristy items for those visiting Rwanda, backpacks, laptop cases, and clothing were the most prominent on that front. A lot of the time when taking buses or just walking around town/a village I would find myself looking at the different fabrics that the women were wearing and coveting them. It's really hard to find repeat fabric so usually when you see it you need to snatch it right away." —Michael Harnisch
1 of 16
Limited Edition:  Only 16 made.  Be 1 of 16.
Made in USA
Fits a 17" laptop
Carry-on approved
Traveler
Michael Harnisch:  Michael spent 3 months Rwanda'ring through the country and digging into its Rwanda'rful culture. He likes to spend time outside of the major cities… learning about the local way of life and trying new local eats. He Spain'ds time learning about local history to help understand the culture, because it's the lessons learned from other cultures that leave the biggest Den'mark for years to come!
Bring back fabric from your next trip