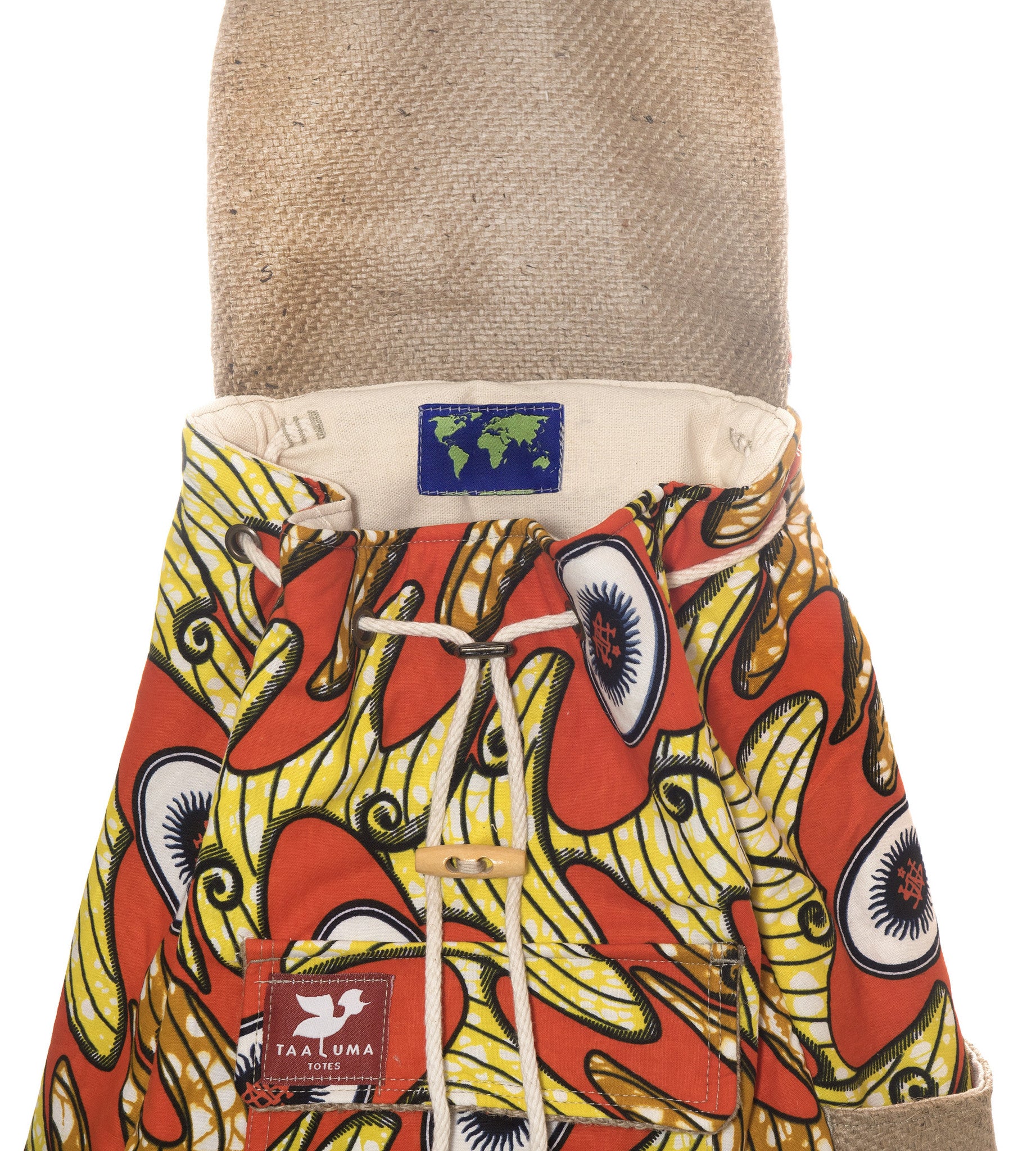 Rwanda Tote (by Kelsey Friedman)
Fabric from Huye, Rwanda brought to you by traveler Kelsey Friedman.
"Women in Rwanda typically used the fabric to create dresses, as well as head wraps. There were also young students who would have fabric made into shirts. The fabric in Rwanda is very funky and vibrant, and it is always interesting to see the different types of patterns on people in Rilima." —Kelsey Friedman
1 of 16
Limited Edition:  Only 16 made.  Be 1 of 16.
Made in USA
Fits a 17" laptop
Carry-on approved
Traveler
Kelsey Friedman:  Kelsey spent 3 months R'wandering and working in Rwanda. From eating local whole fish and loving it, to taking it Slo'venia and soaking up the views, Kelsey had a wild 3 months. There is something special about living in someone else's re'Italy and the lessons she learned will forever leave a Dane'mark on her life.
Bring back fabric from your next trip