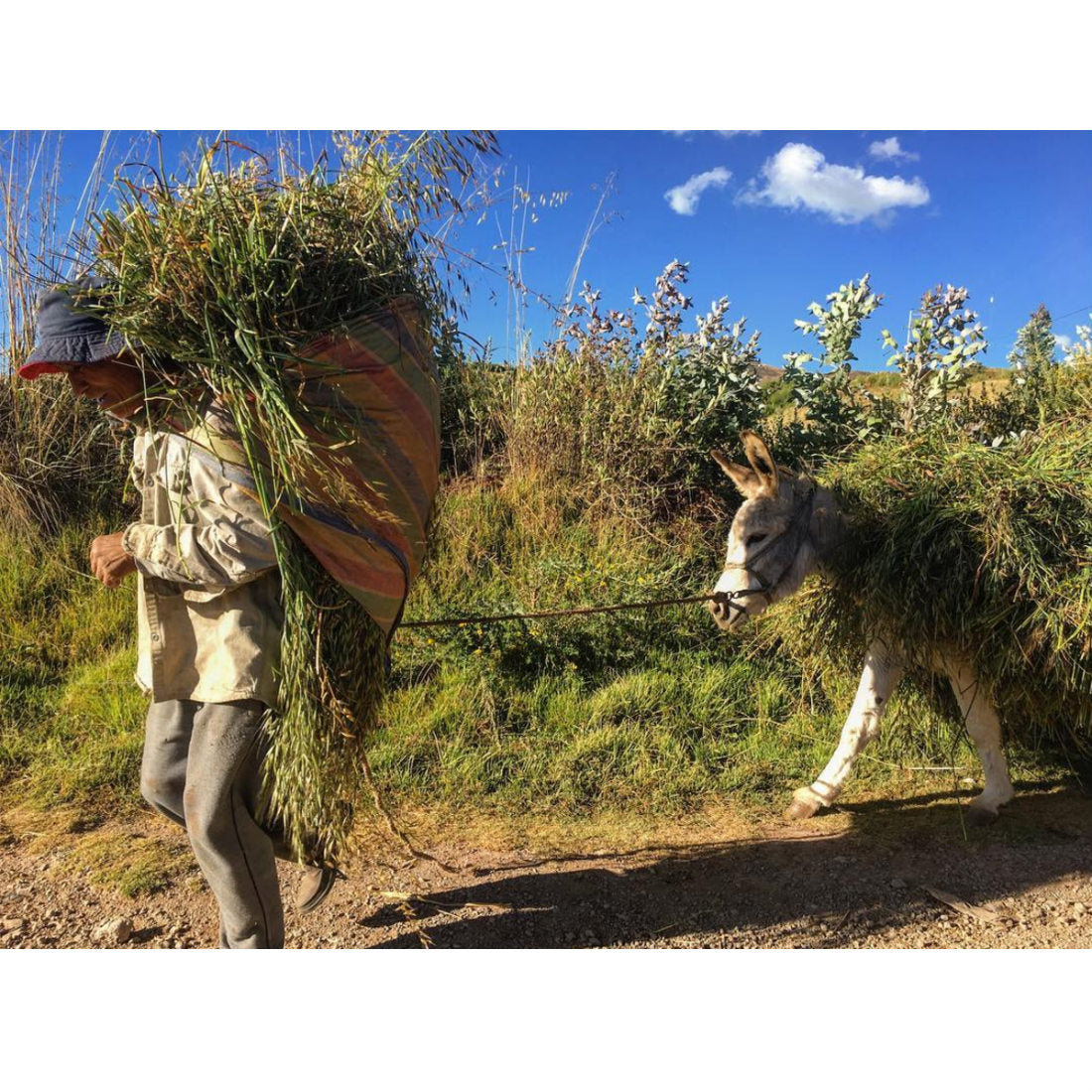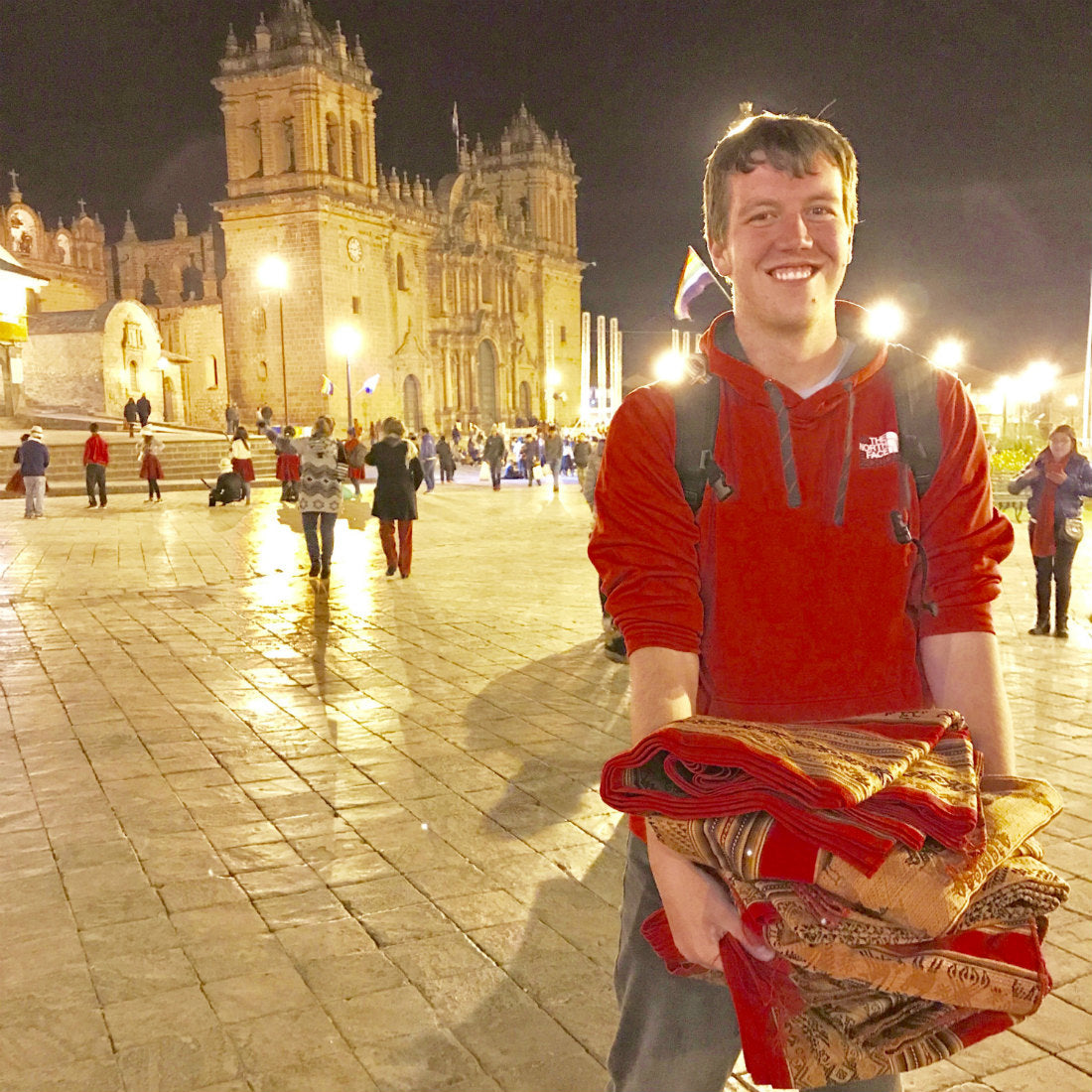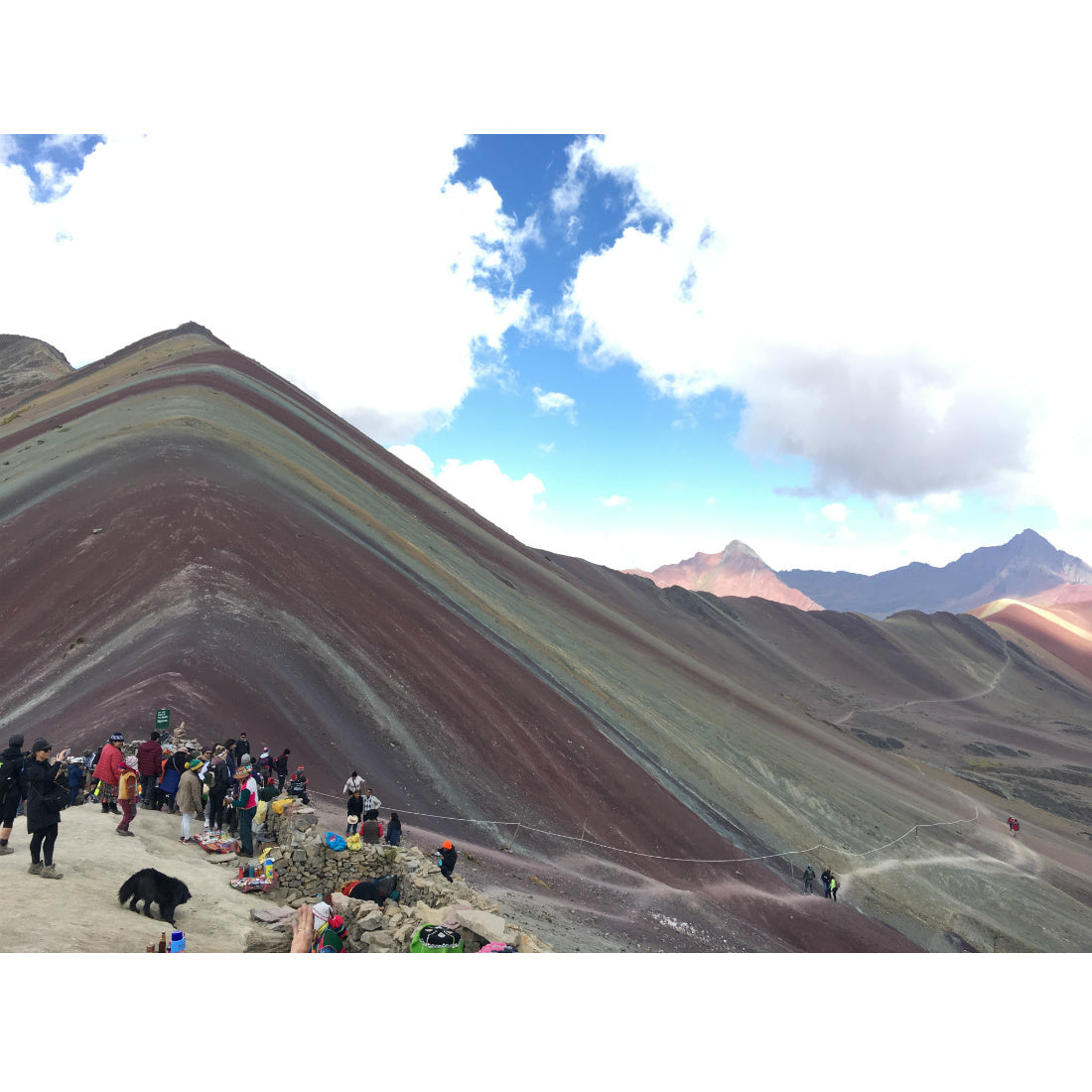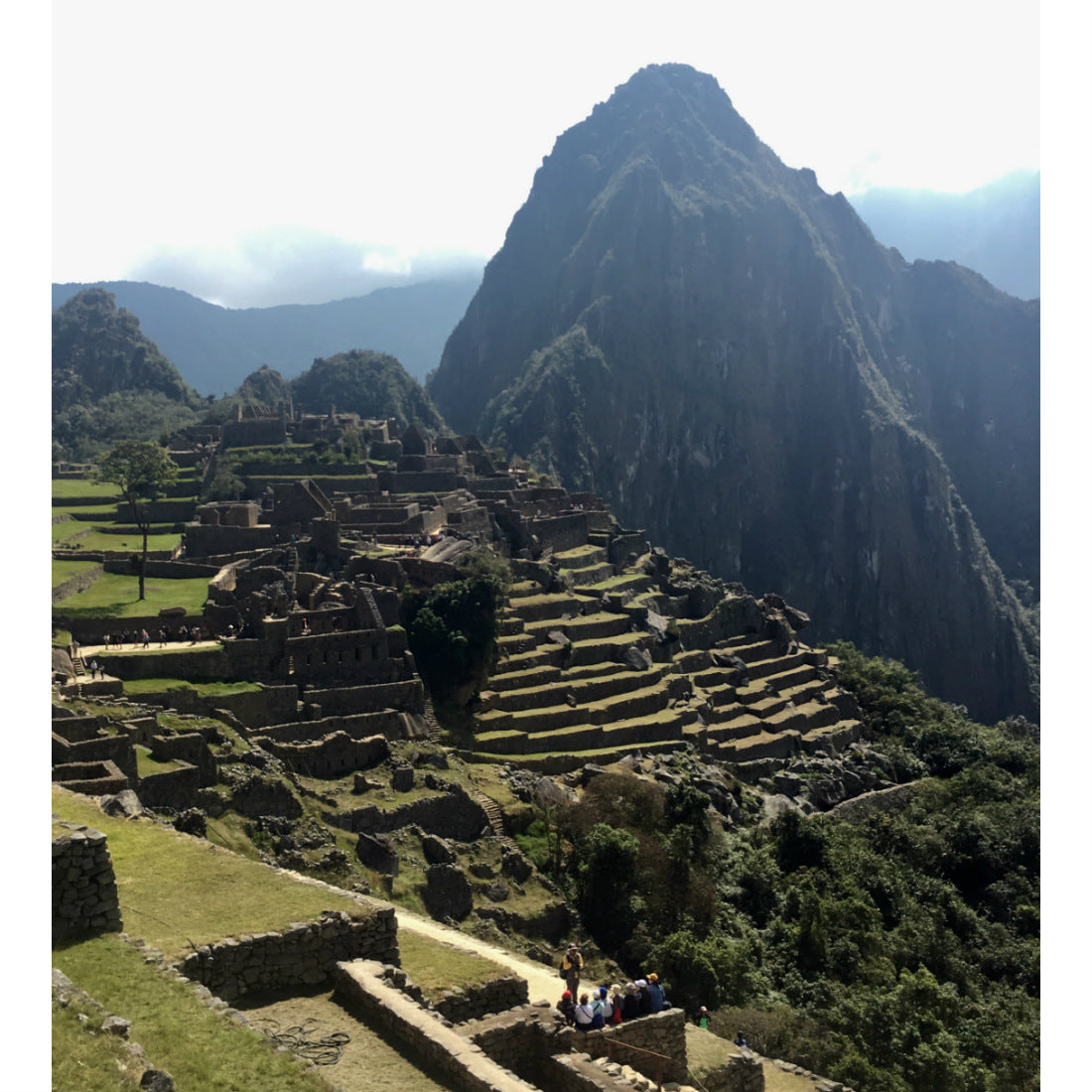 Peru Tote (by Brendan Dunphy)
Fabric from Cusco, Peru brought to you by traveler Brendan Dunphy.
"I found this fabric while walking around La Plaza de Armas. I was told by the shop worker that his fabric normally serves two purposes. For tourists, it is normally used as a table cloth for when they return home. For locals, they use this type of fabric as a way for the women to carry a variety of things on their backs, the most common being their children." —Brendan Dunphy
1 of 10
Limited Edition:  Only 10 made.  Be 1 of 10.
Made in USA
Fits a 17" laptop
Passport pocket inside
Traveler
Brendan Dunphy:  Brendan traveled to Peru with one goal in mind…to explore. He Peru'sed his way through the Andes Mountains to Machu Picchu and Rainbow Mountain.  He also wanted to explore the country on a Peru-sonal level, so he spent two weeks volunteering at a clinic just outside of Cusco. From its delicious food, to its vibrant culture, its hospitable people, and incredible landscape, this country is picture Peru-fect in every way!
Bring back fabric from your next trip