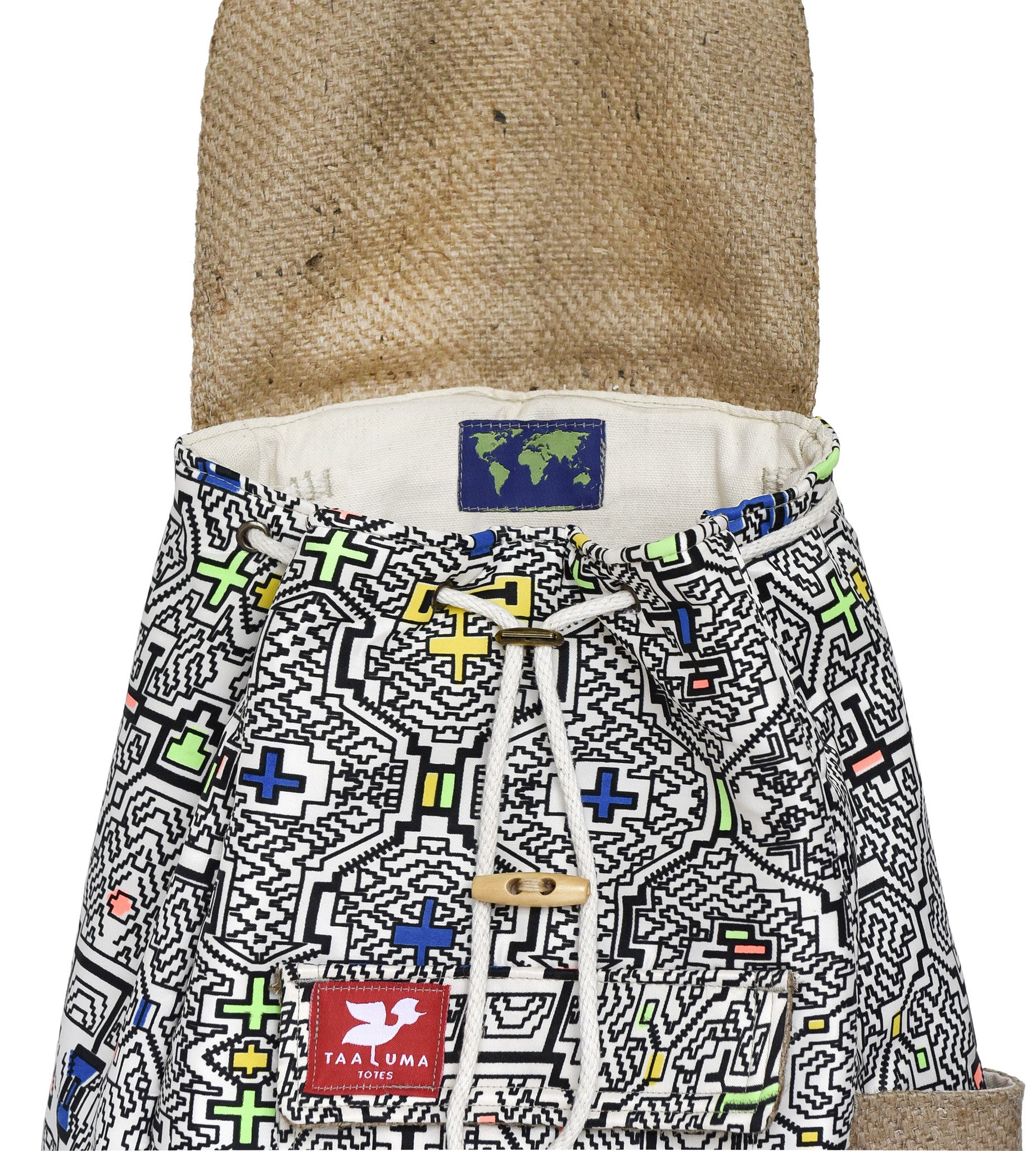 Peru Tote (by Mattie Gottbrath)
Traditional fabric from Lima, Peru brought to you by traveler Mattie Gottbrath.
"I found the fabric in a huge market place in Lima, which had hundreds of fabric shops. Upon arriving I thought I would have no problem finding a great fabric to buy. Unfortunately, almost all of the good patterns were made of very stretchy, thin fabric. It took my friends and me about an hour of wandering around and asking different shop owners for thicker fabric until we found the perfect one. The fabric I bought has a traditional Shipibo-Conibo design. The Shipibos are an indigenous group of Peru who specialize in intricate and colorful geometrically patterned textiles and paintings. Being able to find a design that represented even a small sliver of the ethnic diversity of Peru made all the searching completely worth it! " —Mattie Gottbrath
1 of 20
Limited Edition:  Only 20 made.  Be 1 of 20.
Made in USA
Fits a 17" laptop
Carry-on approved
Traveler
Mattie Gottbrath:  When it comes to exploring a new country, Peru-sing for local food is Mattie's first stop.  Stepping out of her comfort zone and jumping two feet into the new culture has opened El Salva-doors to a whole new world for her… a world filled countries and cultures that can teach us so Ger-many things about life!
Bring back fabric from your next trip