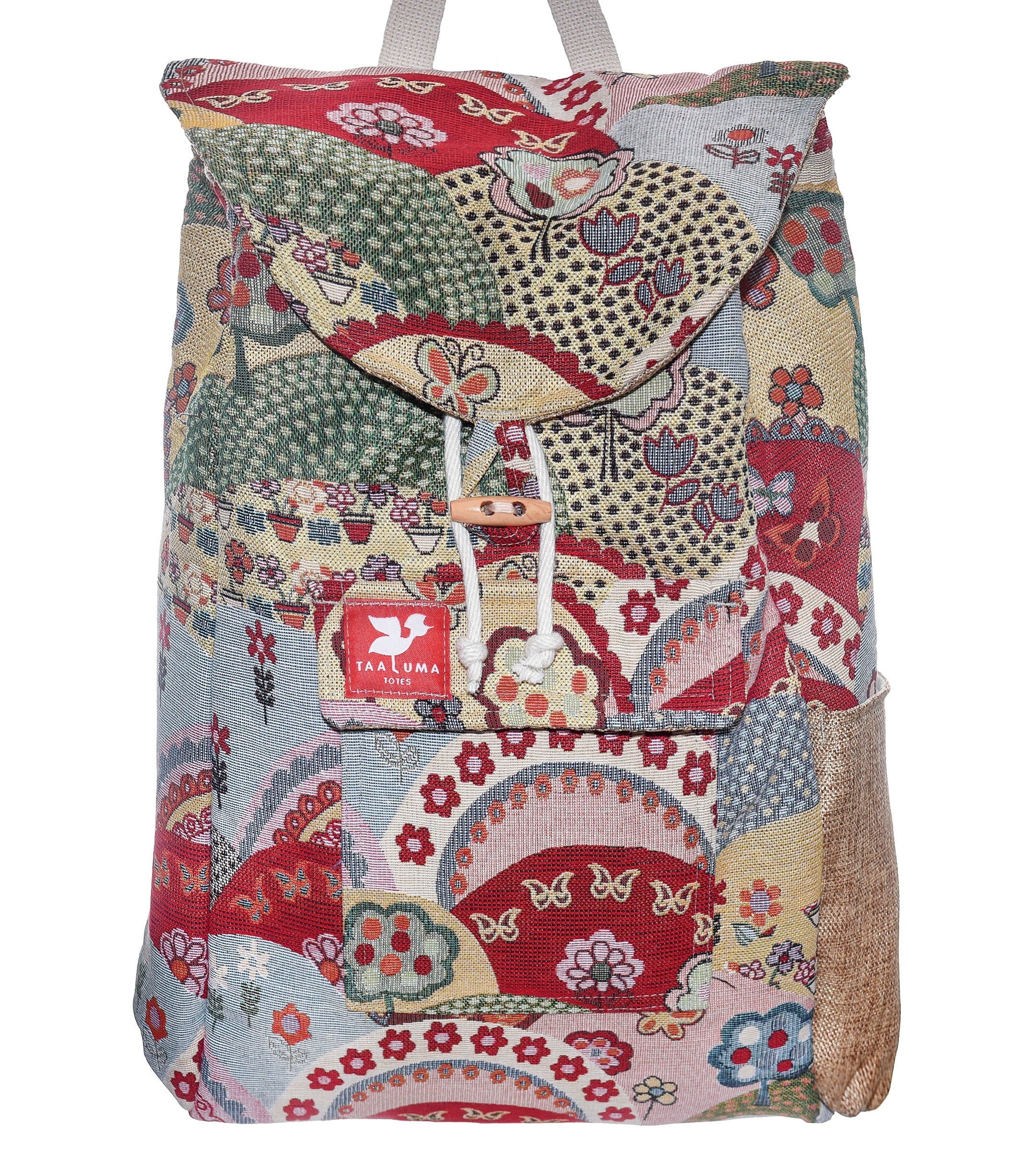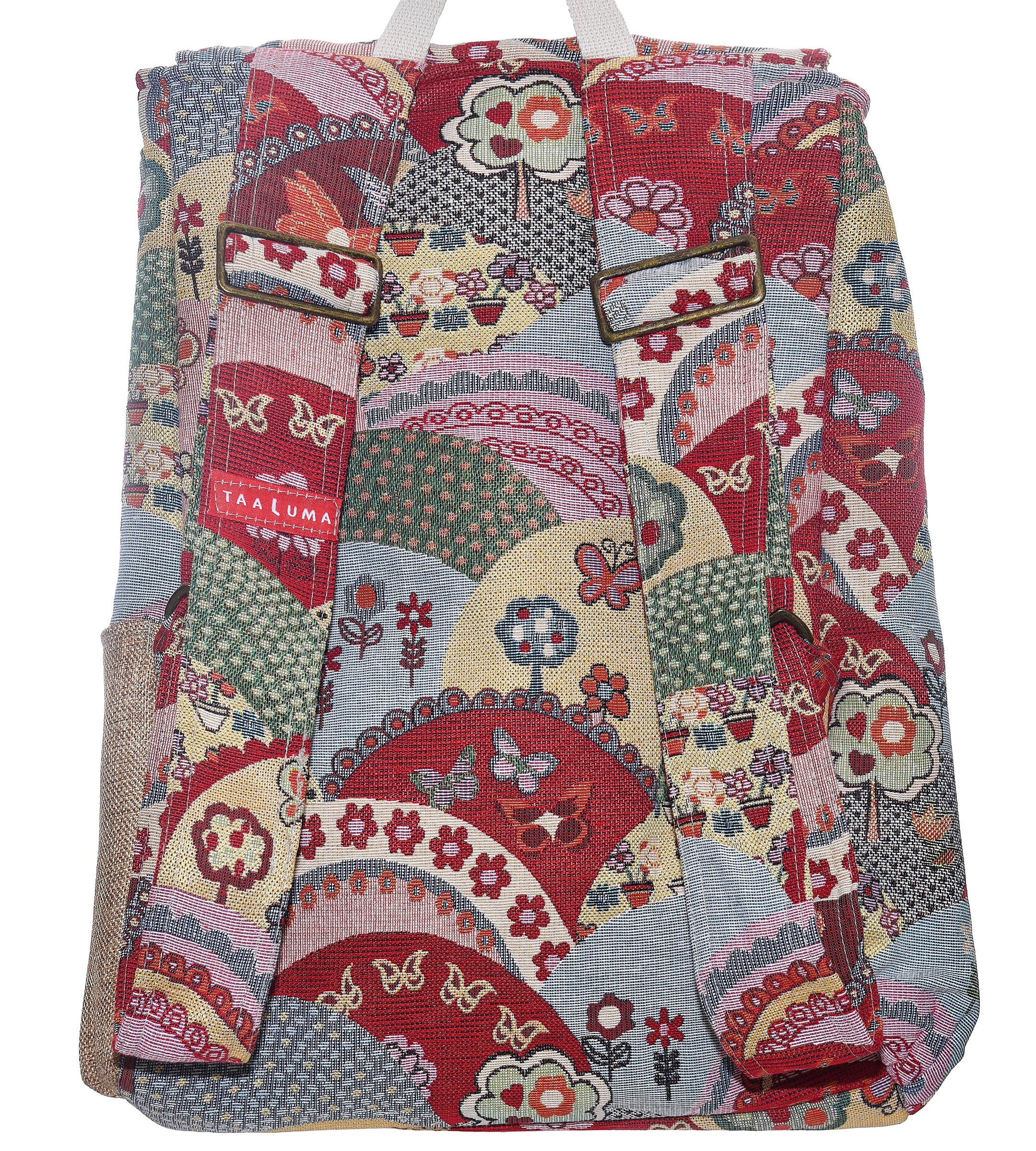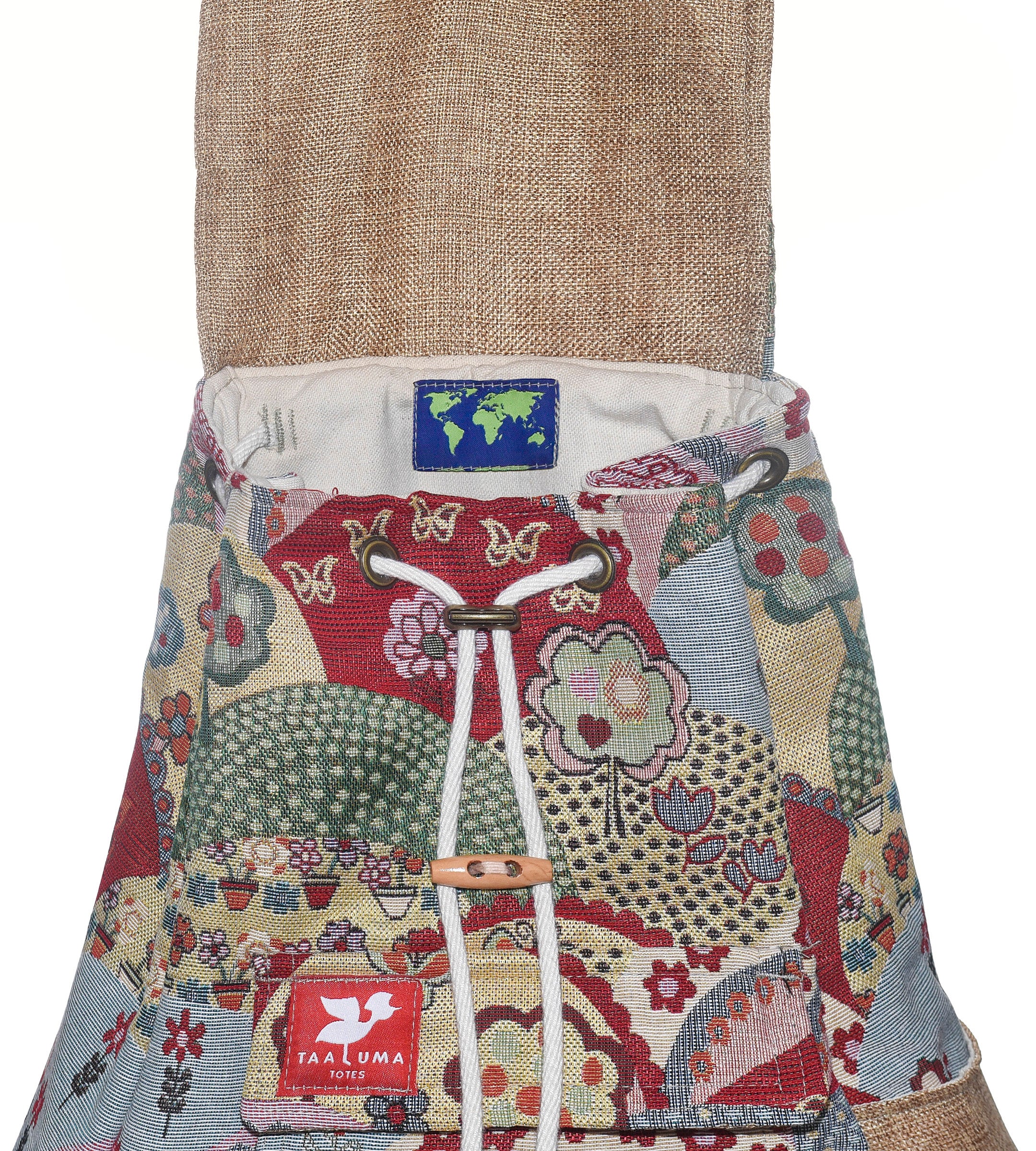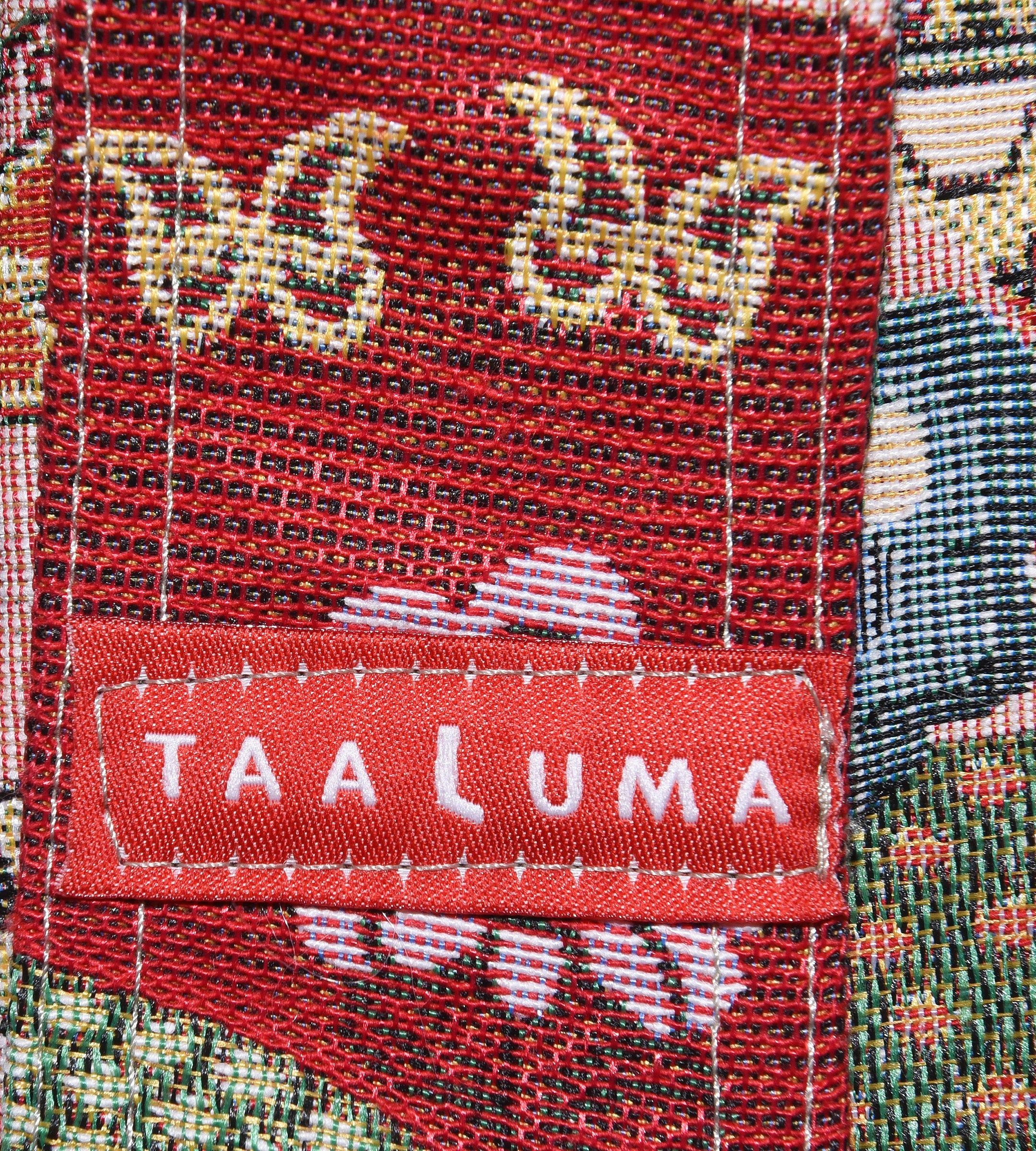 Netherlands Tote (by Sandie Stanzione)
Fabric from Amsterdam, Netherlands brought to you by traveler Sandie Stanzione.
"We searched many fabric stores in every section of Amsterdam (and other cities). We found the perfect representation of the Netherlands in this fabric. It was purchased in a great place in the most famous market of Amsterdam: Albert Cuyp Market (listed in top 7 markets of the Netherlands). The colors represent the colors of the beautiful homes, businesses, churches, flowers and of course the paintings of Van Gogh and Vermeer to name a few. The colorful architecture in their country. The beautiful flowers in the markets and fields, the colorful trees and the most beautiful butterflies along with the arches representing gorgeous sunrises and sunsets. The flowers and colorful trees are also seen in the beautiful paintings. You see these patterns repeated everywhere in the streets, bridges, windows and museums. I can't say enough about this experience. Even being there in Nov. without the full "flower" effect, was such a full cultural experience. We even got to experience the arrival of Sinterklaas and Turn On The Lights. Oh what a wonderful trip, just thinking about it aahhhh! " —Sandie Stanzione
1 of 16
Limited Edition:  Only 16 made
Made in USA
Fits a 15" laptop
Passport pocket inside
Traveler
Sandie Stanzione:  When thinking of her trip to the Netherlands, the first thing Sandie thinks about is exploring Holland's colorful sights, sounds and smells. She thinks back to a special feeling of a weight lifting off her shoulders as she and her daughter got speculaas't in its beauty. She happened upon the arrival of Sinterklaas on Holland's canals and it was a perfect reminder to be gouda with the holidays just around the corner!
Bring back fabric from your next trip