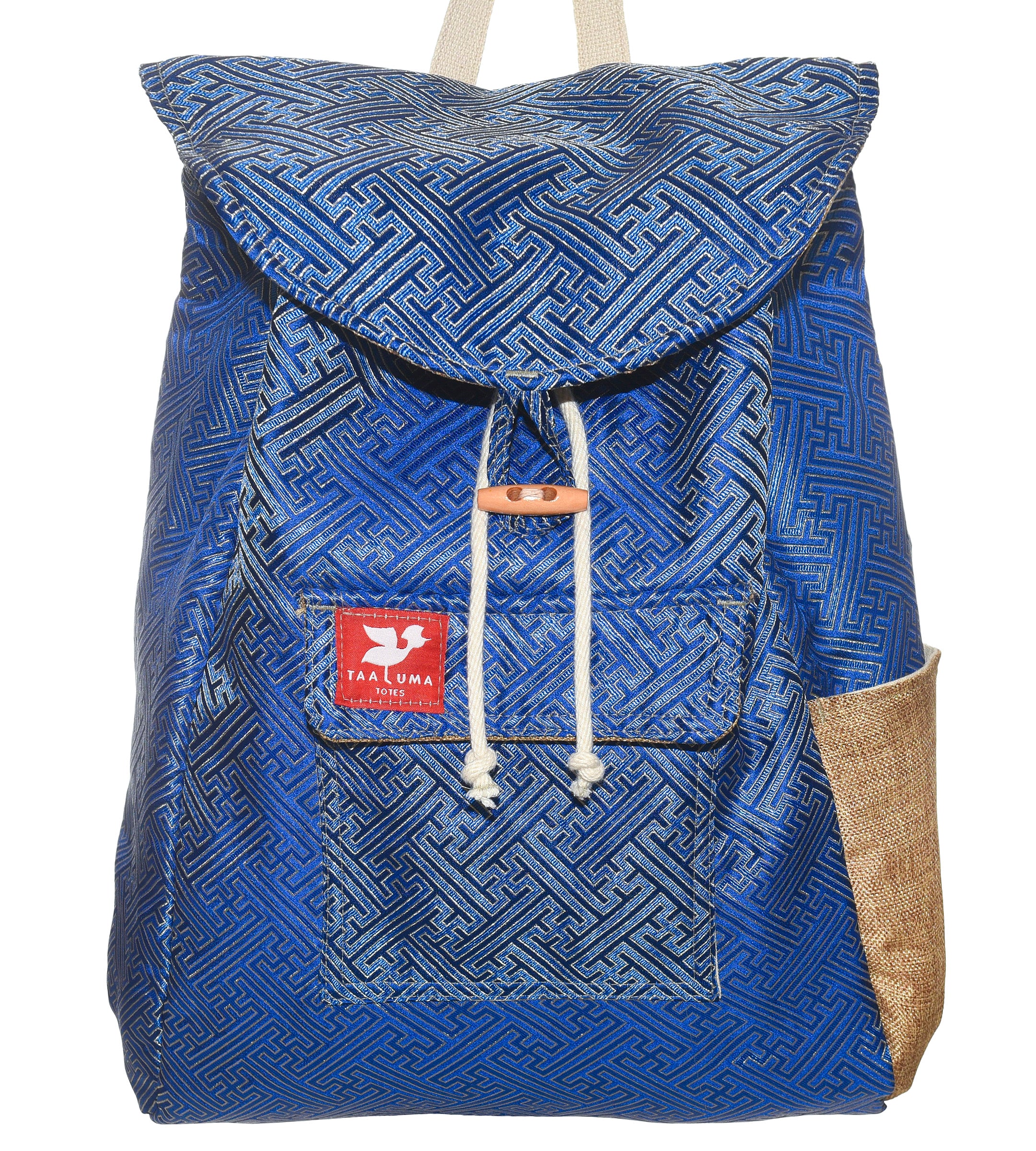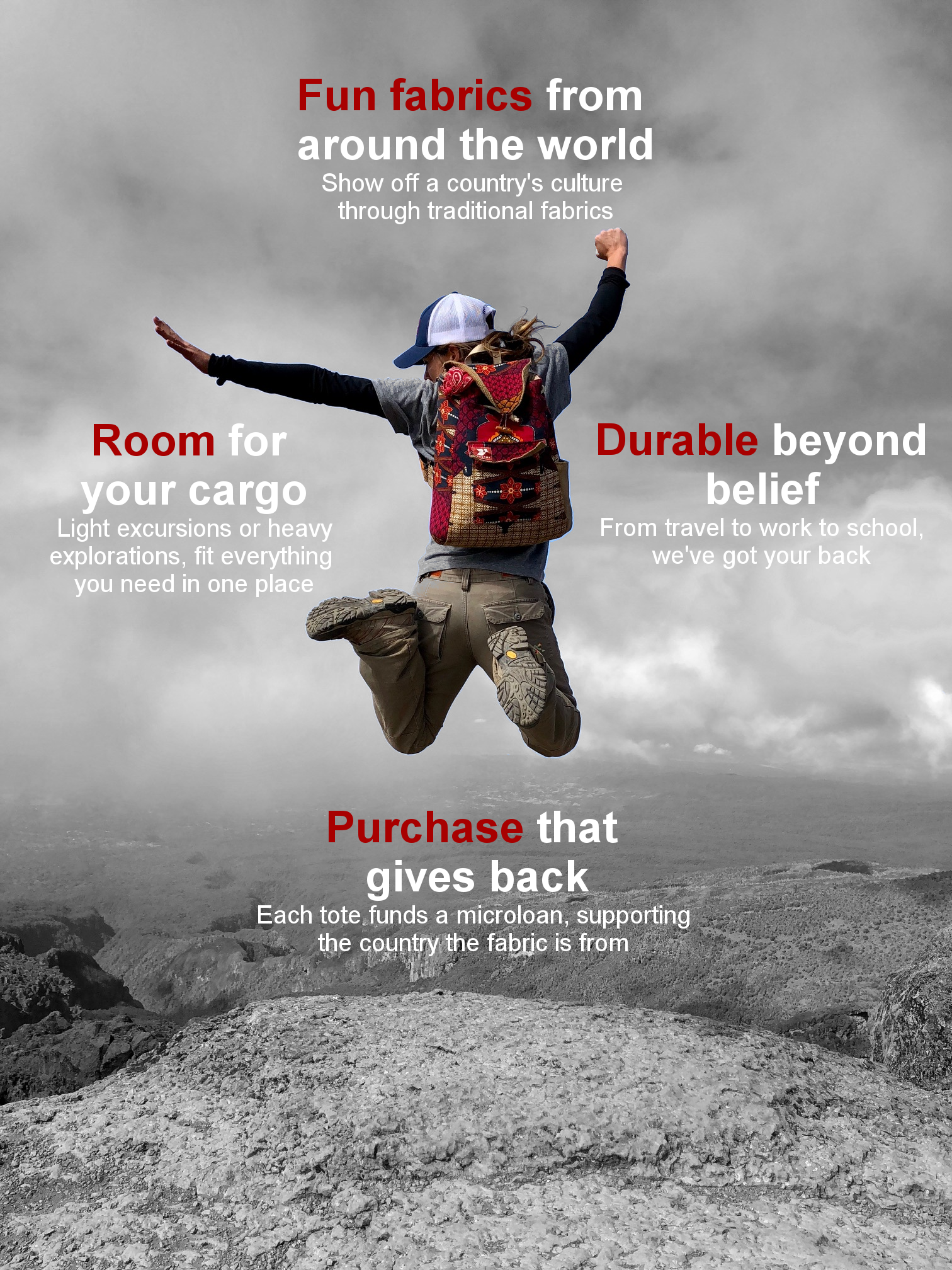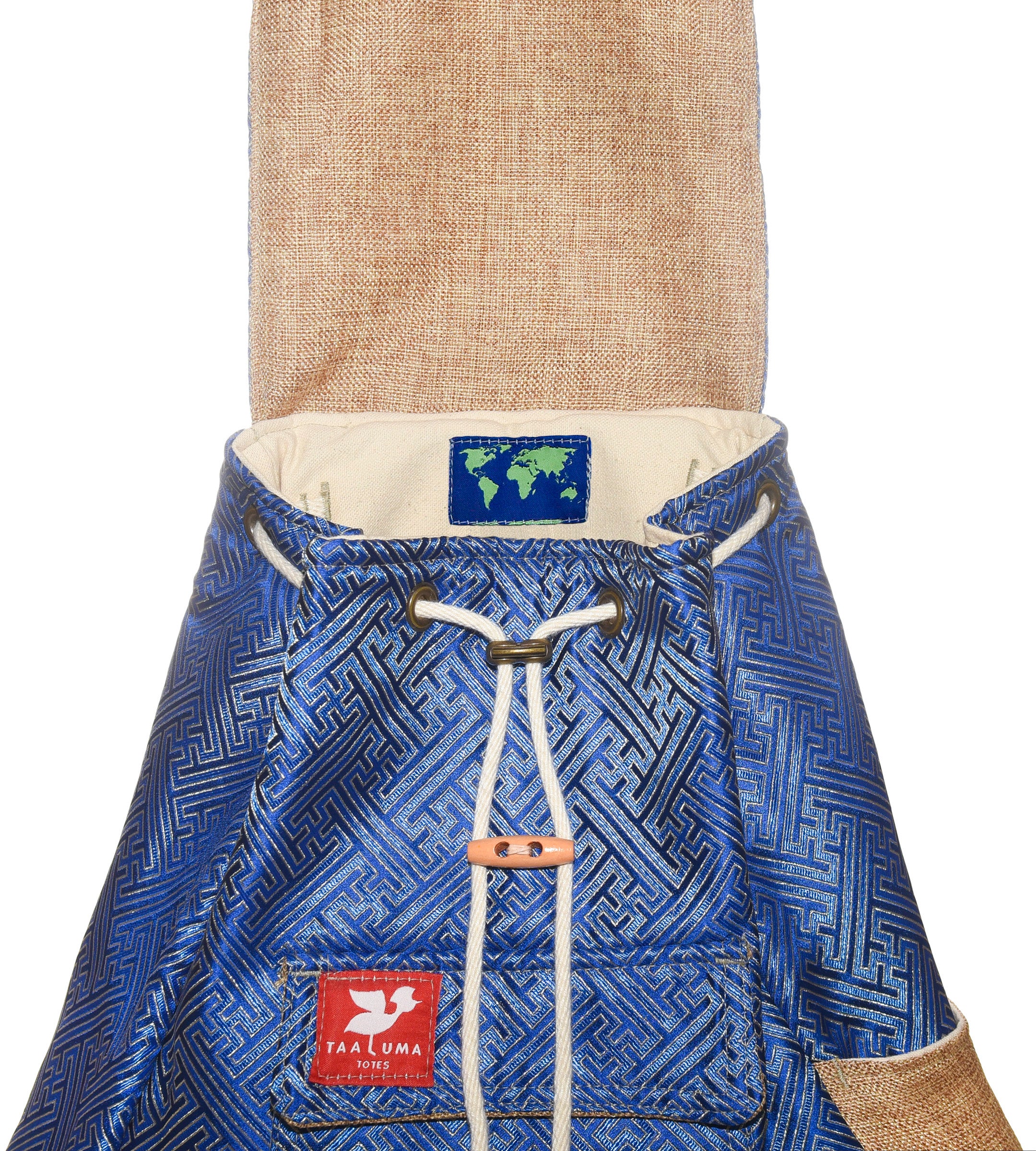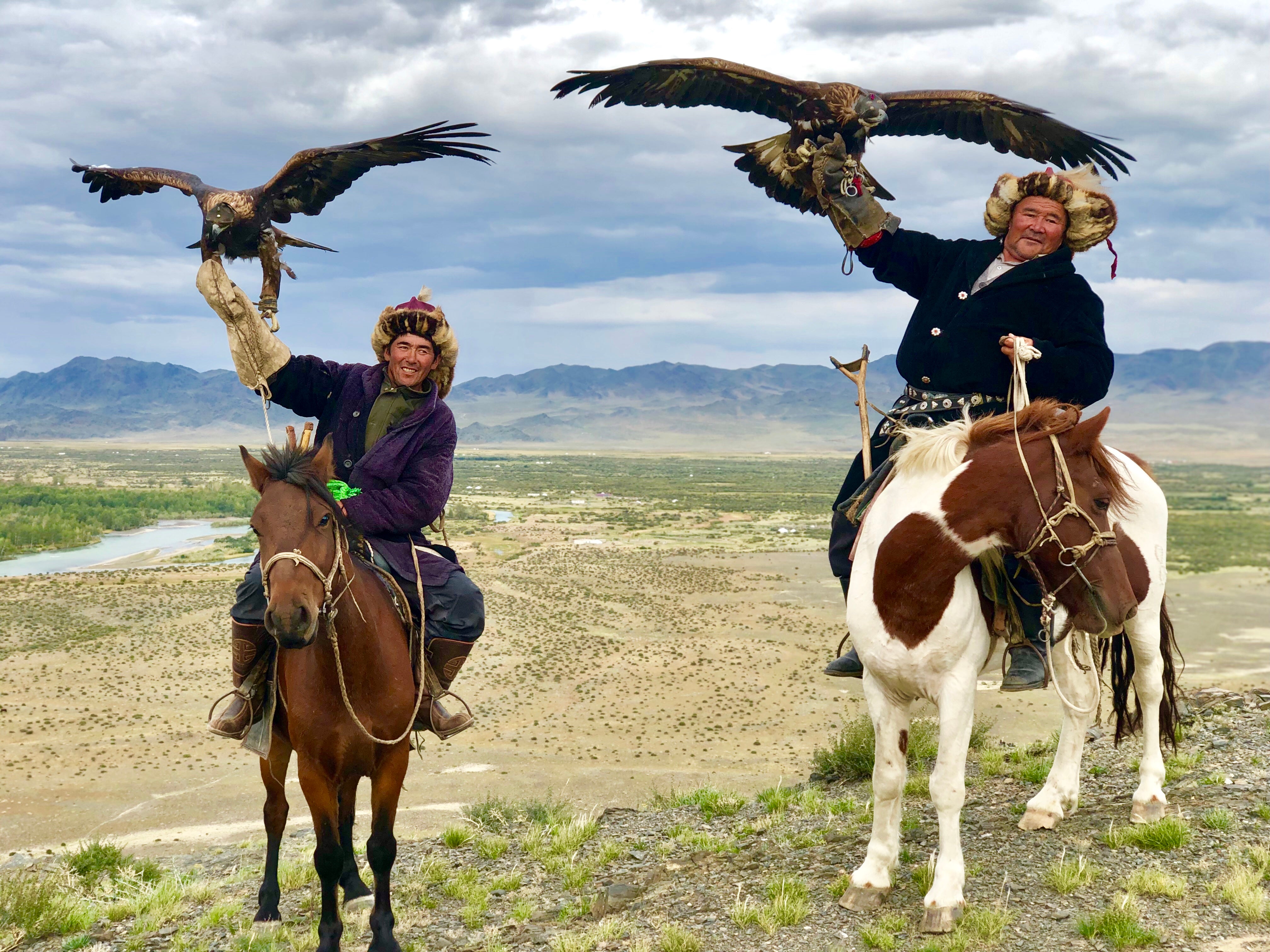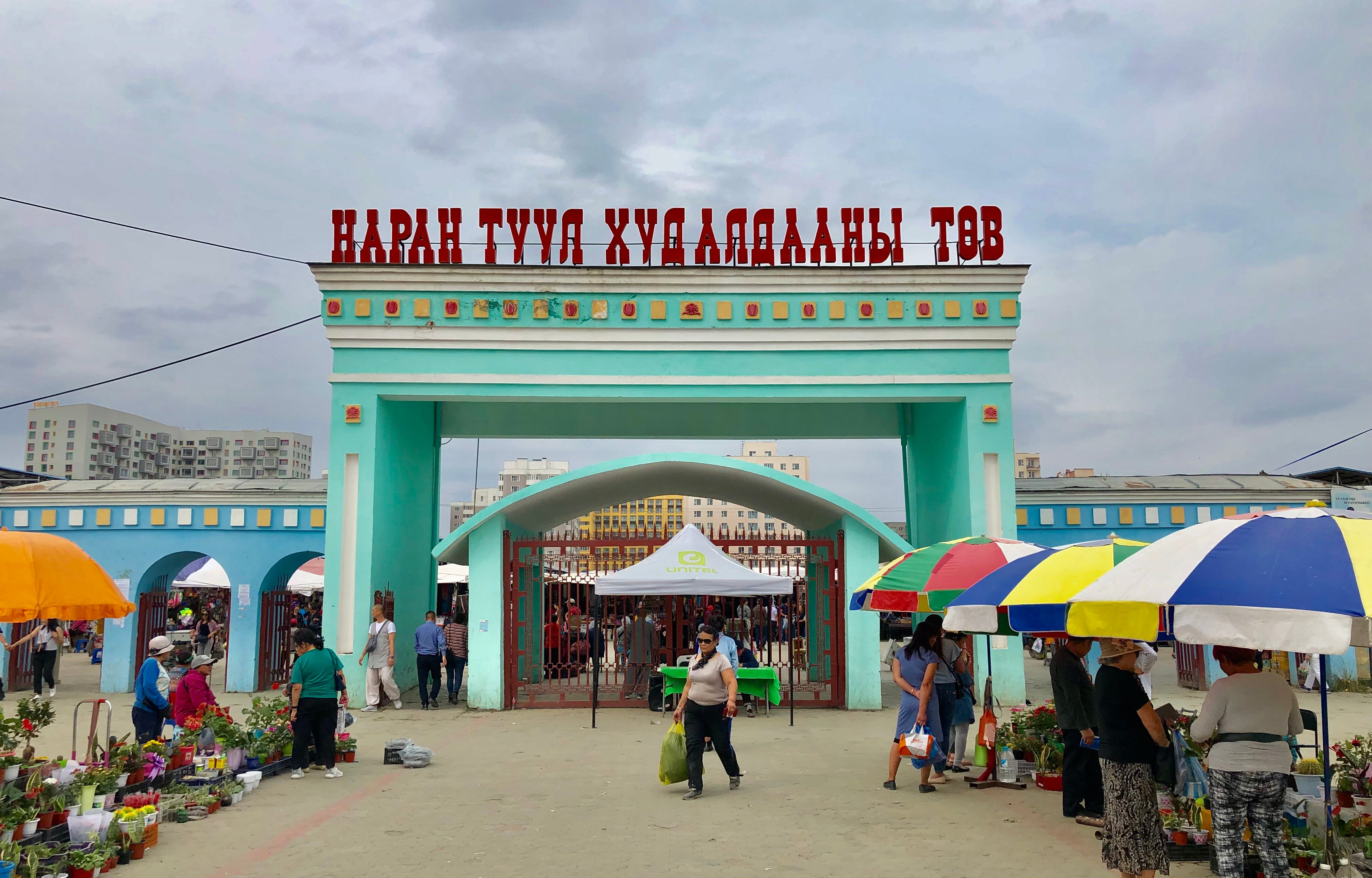 Traditional fabric from Ulaanbaatar, Mongolia brought to you by traveler Mark.
"Mongolia has been on my bucket list because of the historical context of Genghis Khan and the Mongolian empire's historical impact to the world. The geography is so diverse from the Gobi desert in the south, vast open steppes, and the mountains in the West." —Mark
Limited Edition:  Only 16 made
Made in USA
Fits a 15" laptop
Passport pocket inside
Traveler
Mark:  I hope by bringing Mongolia to Taaluma, many others will consider Mongolia as their travel destination. The black market boasts rows and rows of fabric vendors but two Mongolian women stood out with their engaging smile and willingness to show me their wares. Though I was not fluent in Mongolia, they quickly help me zero in on their best fabrics to give a true sense of their culture. Because of the abundance of patterns, I could not just pick one to share with the Taaluma family, so I picked two! The first fabric I chose was a "hammer" design known and seen throughout that area of the world with its striking geometric pattern. The second pattern is what my tour guide described as a "cloud design" as Mongolia gets abundant sunshine 300 plus days of the year. The locals say that looking towards the sky every day they feel blessed to live in such a beautiful country. Mongolians love to smile and are all so welcoming to tourists.