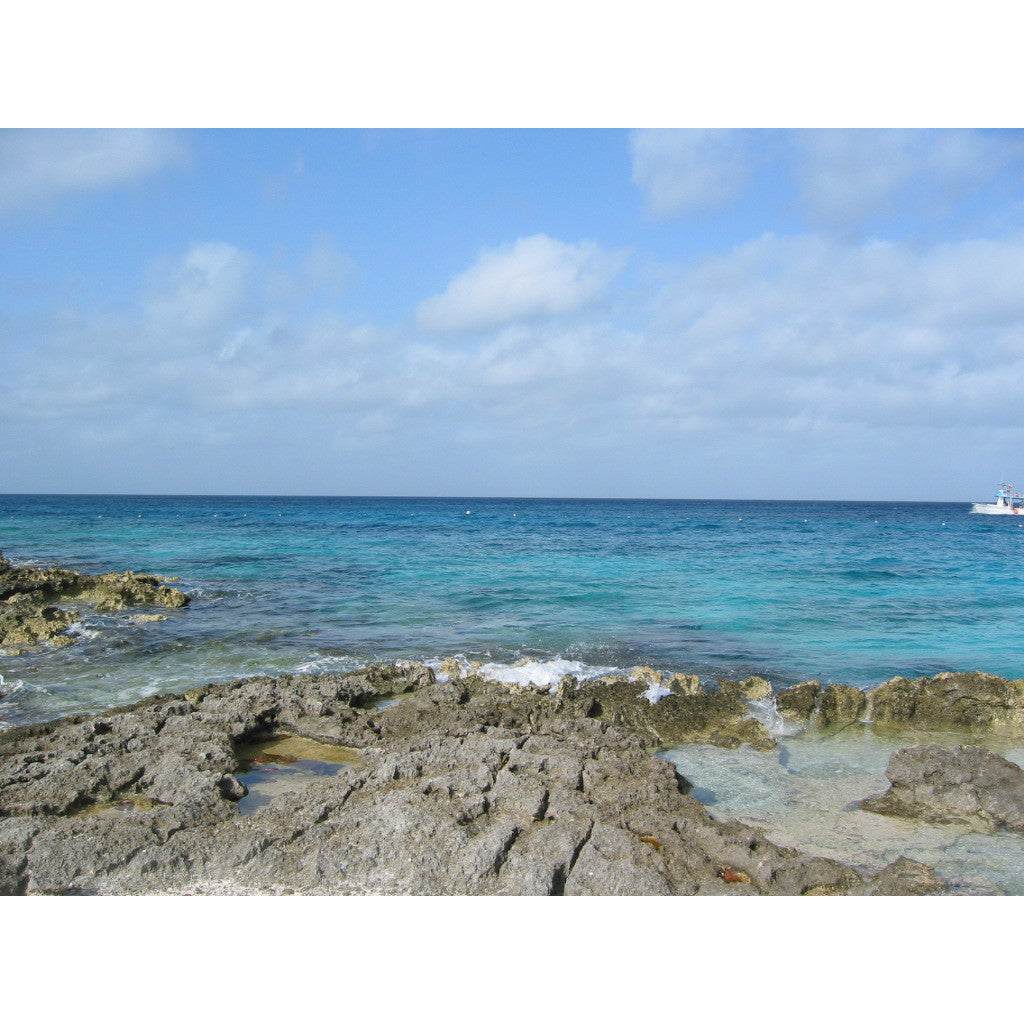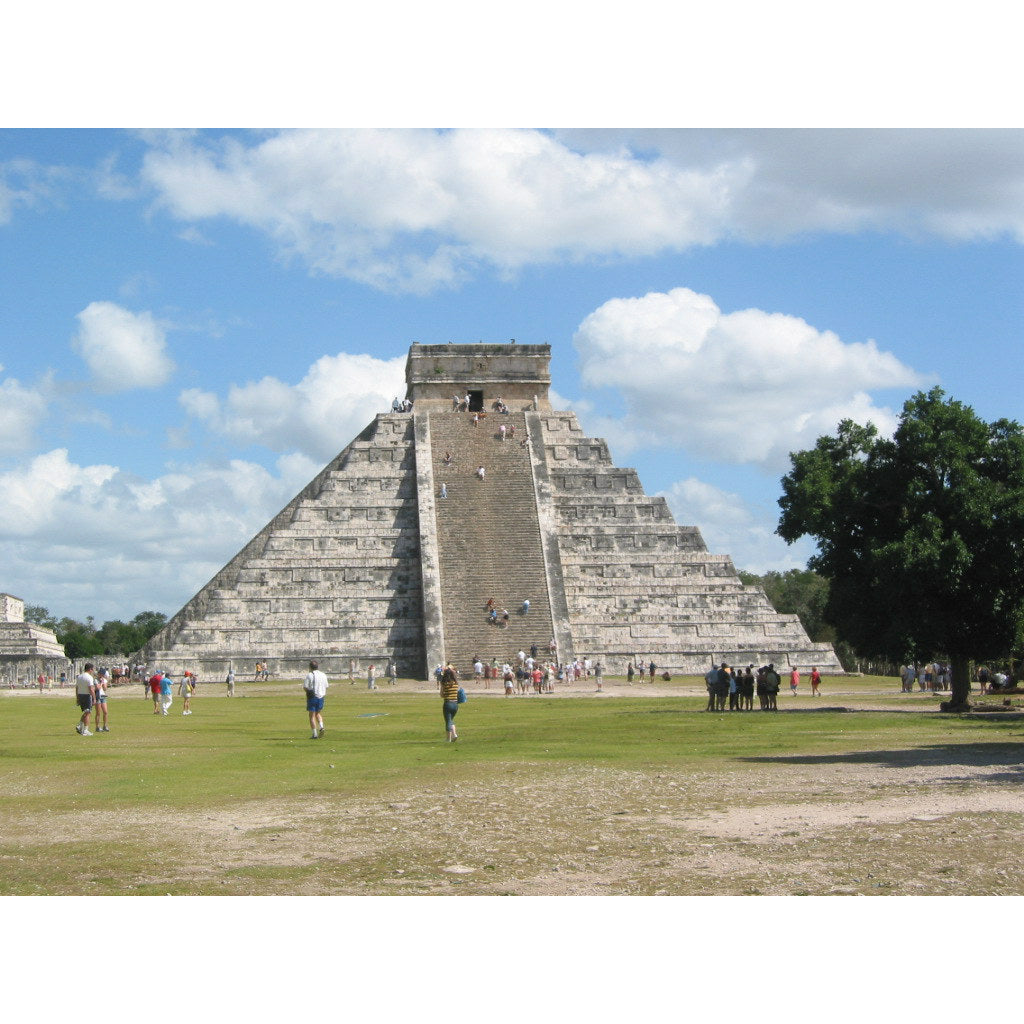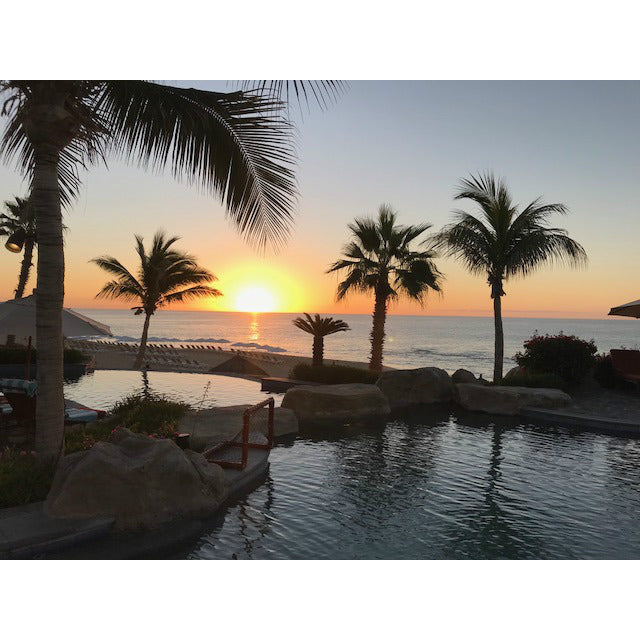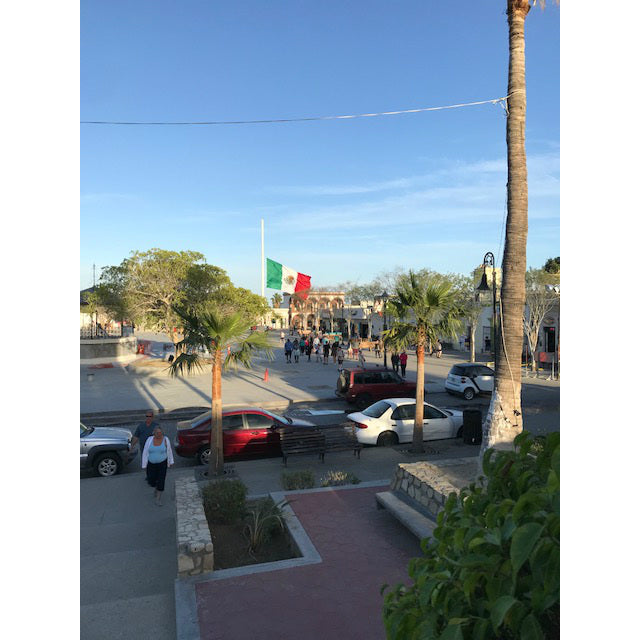 Mexico Tote (by Jill Bauer)
Fabric from Cabo San Lucas, Mexico brought to you by traveler Jill Bauer.
"I have been to different parts of Mexico and had seen several of the motifs included in the fabric I selected -- from ancient temples and calendars, to reclining statues and sun symbols. The vendor had many fabrics to choose from, but the various shades of blue in the pattern I selected reminded me of the different colors in the Mexican sea and sky." —Jill Bauer
1 of 17
Limited Edition:  Only 17 made.
Made in USA
Fits a 15" laptop
Passport pocket inside
Traveler
Jill Bauer:  For Jill, the first step when entering a new country is to learn "thank you" in the local language. These are two simple words that will go an unbelievable distance! From Japan to Australia, Jill sets her sights on Mex'ploring local food and history. There is so much beauty in the world and this is what keeps Jill Mex'cited to learn from more cultures far and wide!
Bring back fabric from your next trip