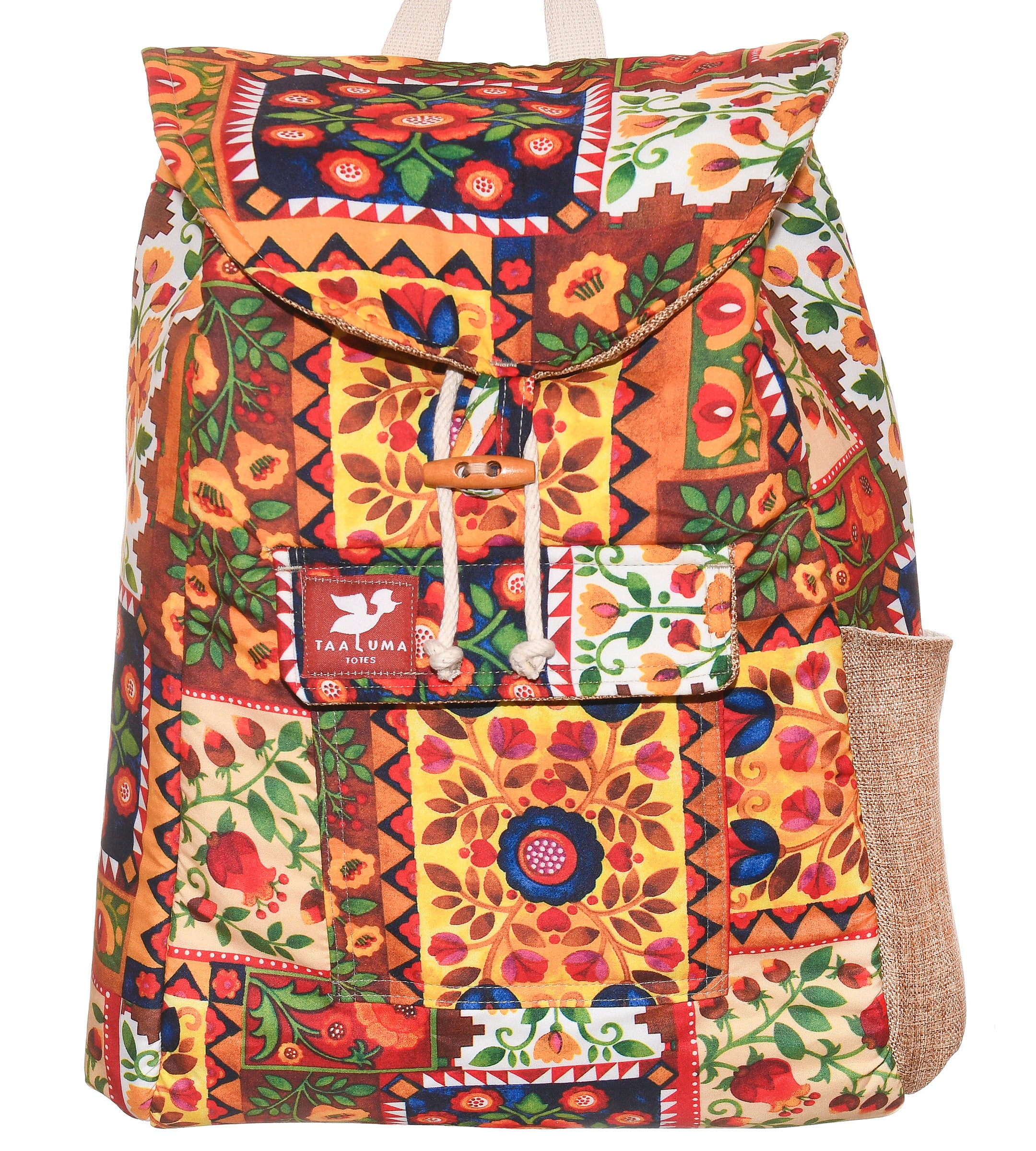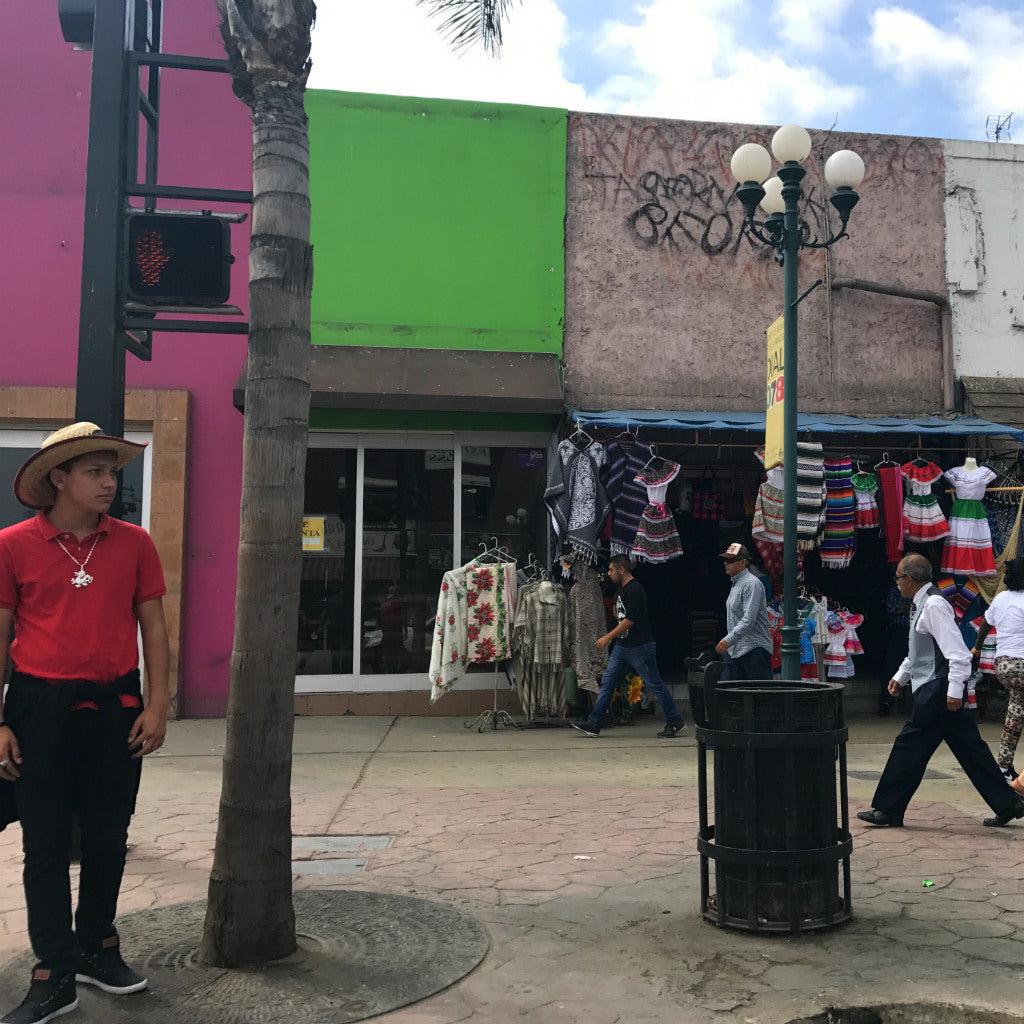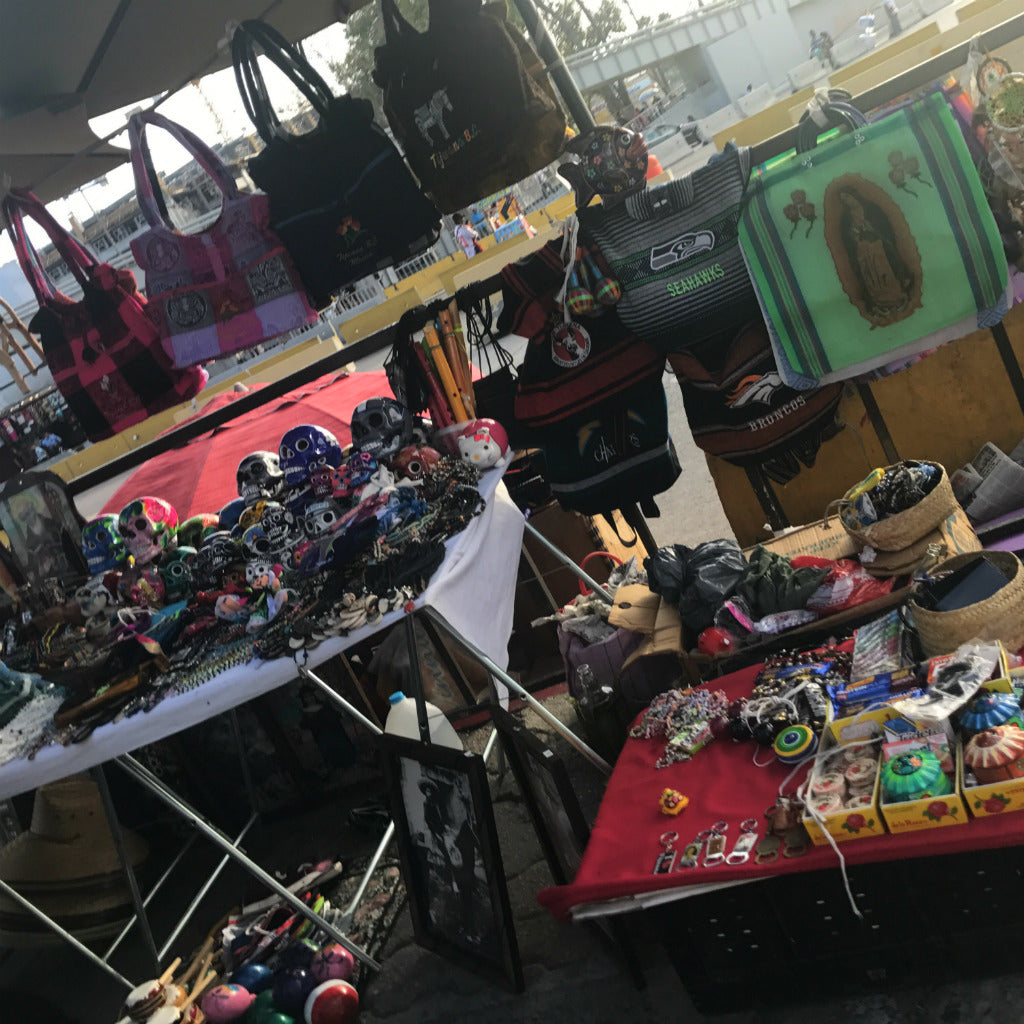 Mexico Tote (by Vivianne Carrillo)
Fabric from Tijuana, Mexico brought to you by traveler Vivianne Carrillo.
"I have lived in Mexico and recently completed some university studies. It was during my study abroad experience in Guadalajara, Jalisco that I saw the vibrant and colorful Mexican culture come alive in a historic setting. The fabric jumped out at me as a reminder of Mexico's beautiful patterns and colors that I have seen depicted through their folkloric dance and costumes. It also reminded me of the colors used to represent the holiday tradition of Mexico's day of the dead." —Vivianne Carrillo
1 of 18
Limited Edition:  Only 18 made.  Be 1 of 18.
Made in USA
Fits a 17" laptop
Carry-on approved
Traveler
Vivianne Carrillo:  Vivianne grew up in Mexico and traveled back to visit her parents who live there. She has tons of bright and colorful memories of the people, the culture and the music in Mexico. Those are the memories that have turned Vivanne into a Mex'plorer at heart and she hopes to continue visiting more countries in years to come!
Bring back fabric from your next trip