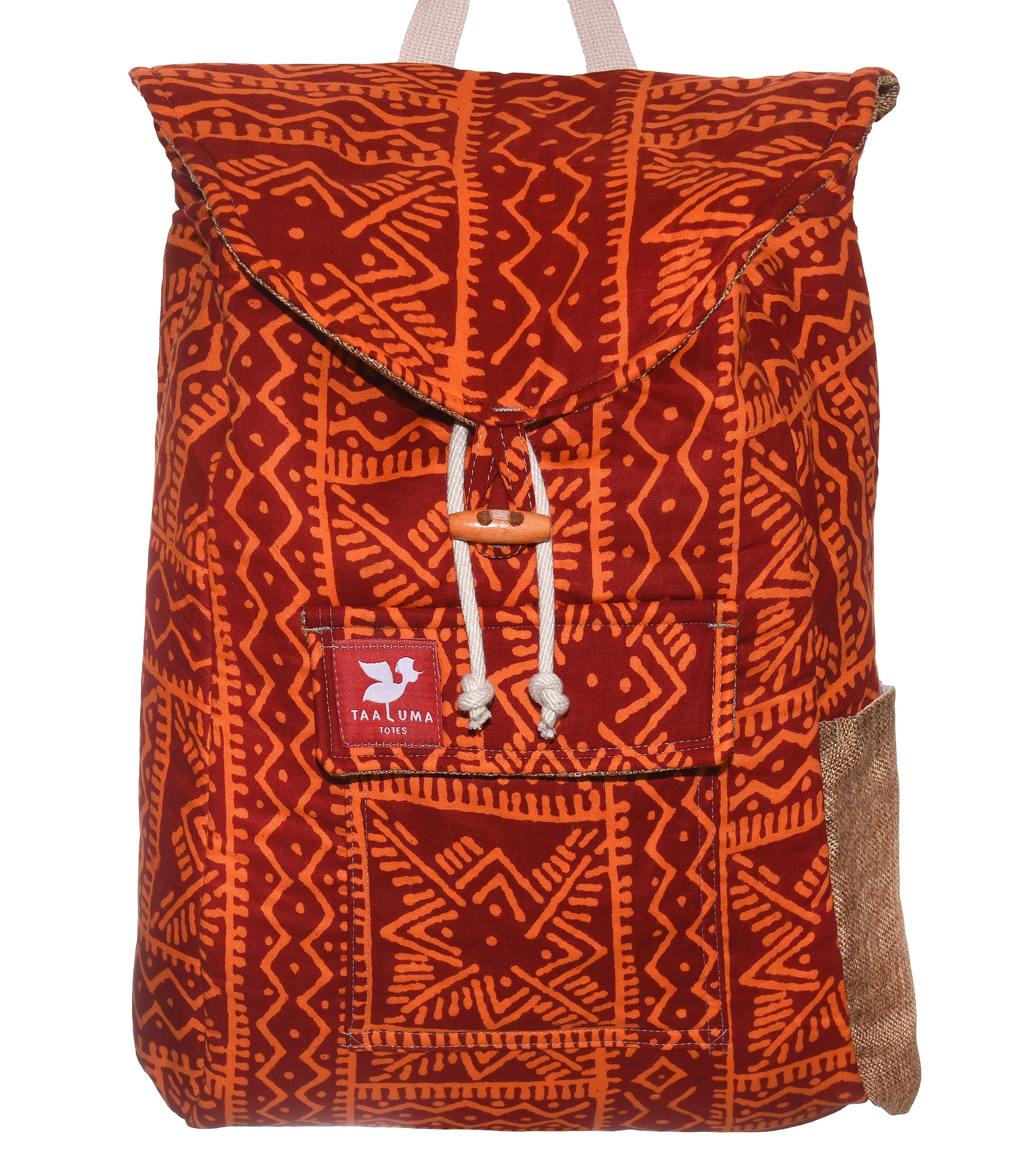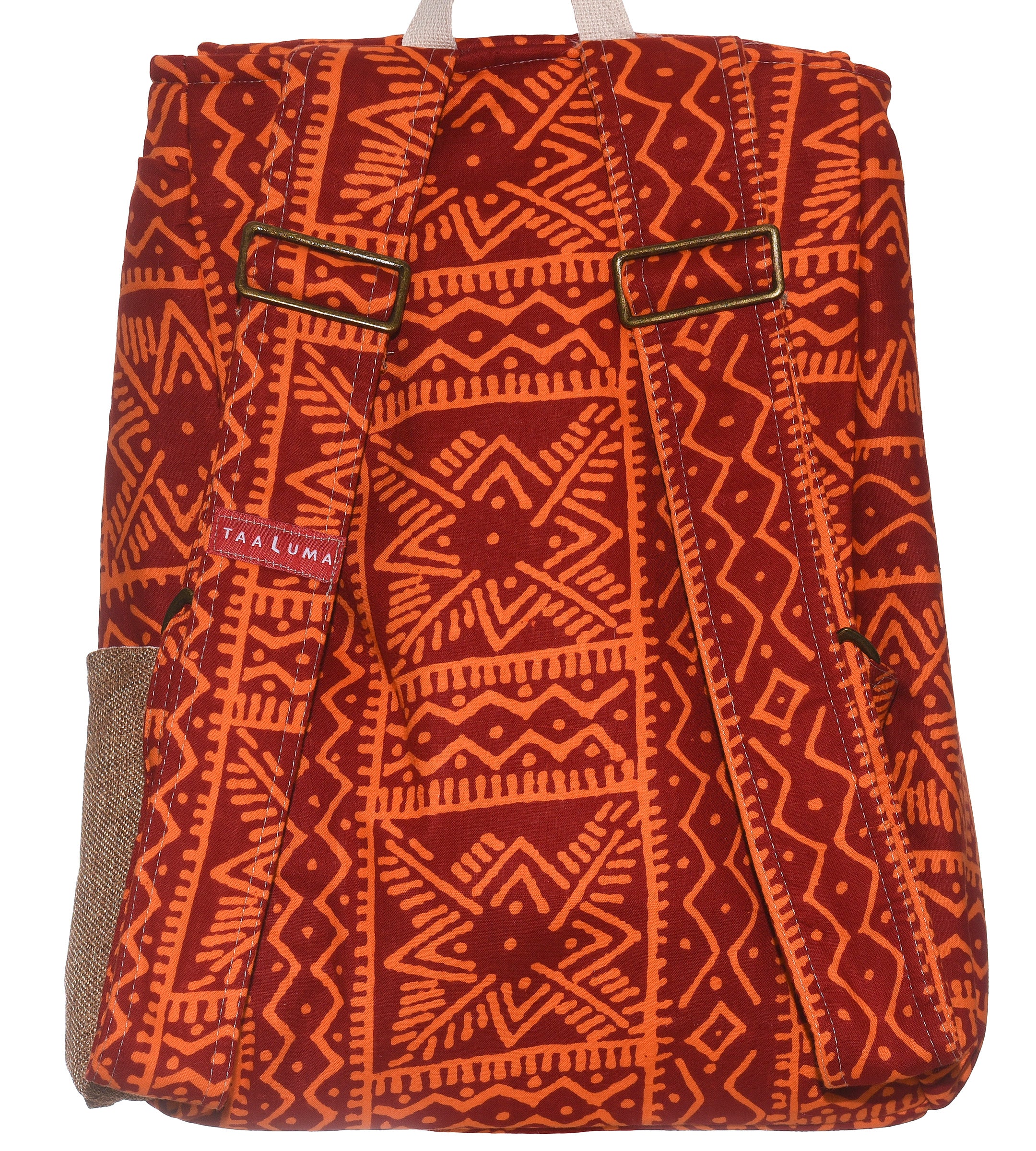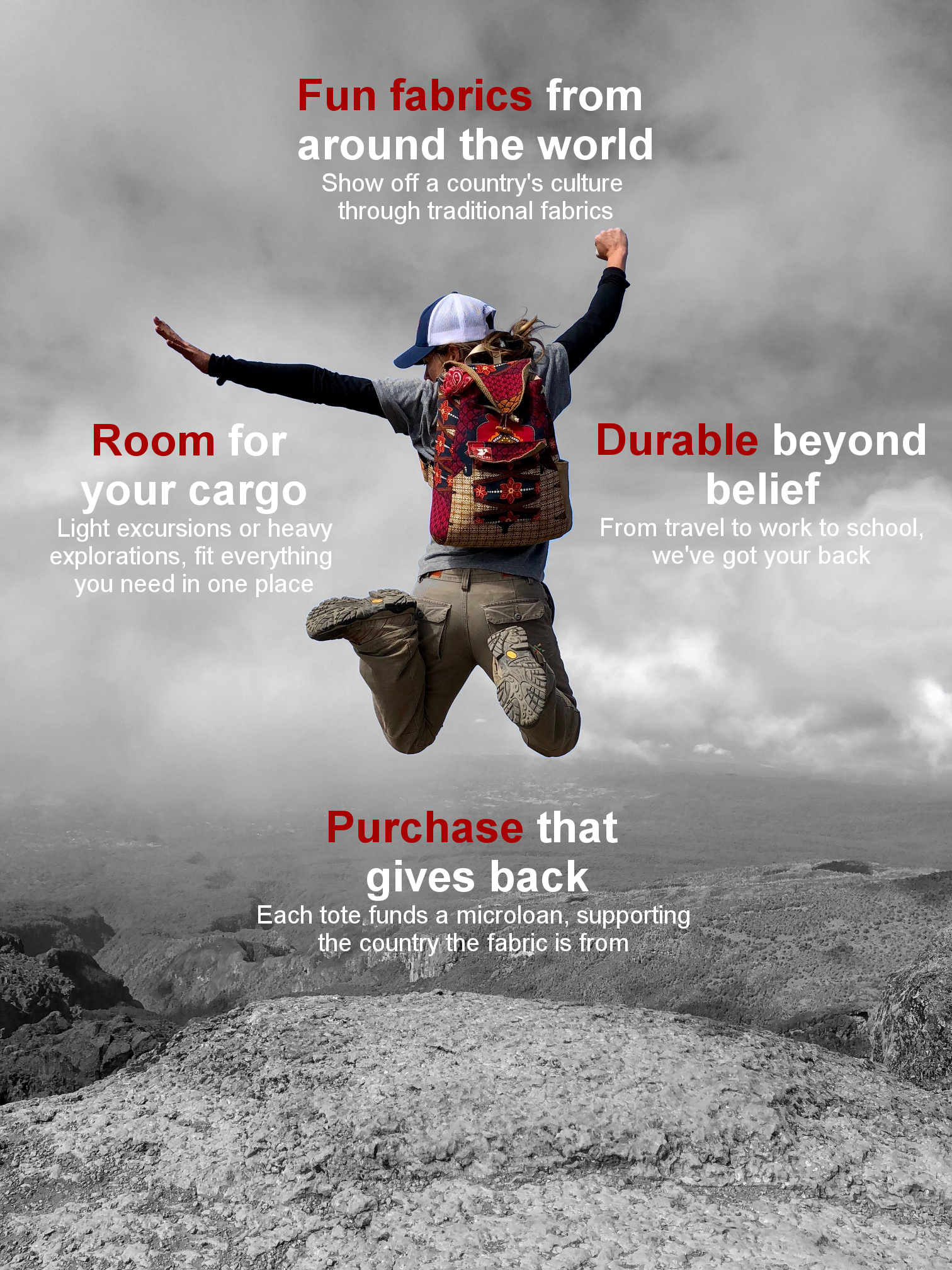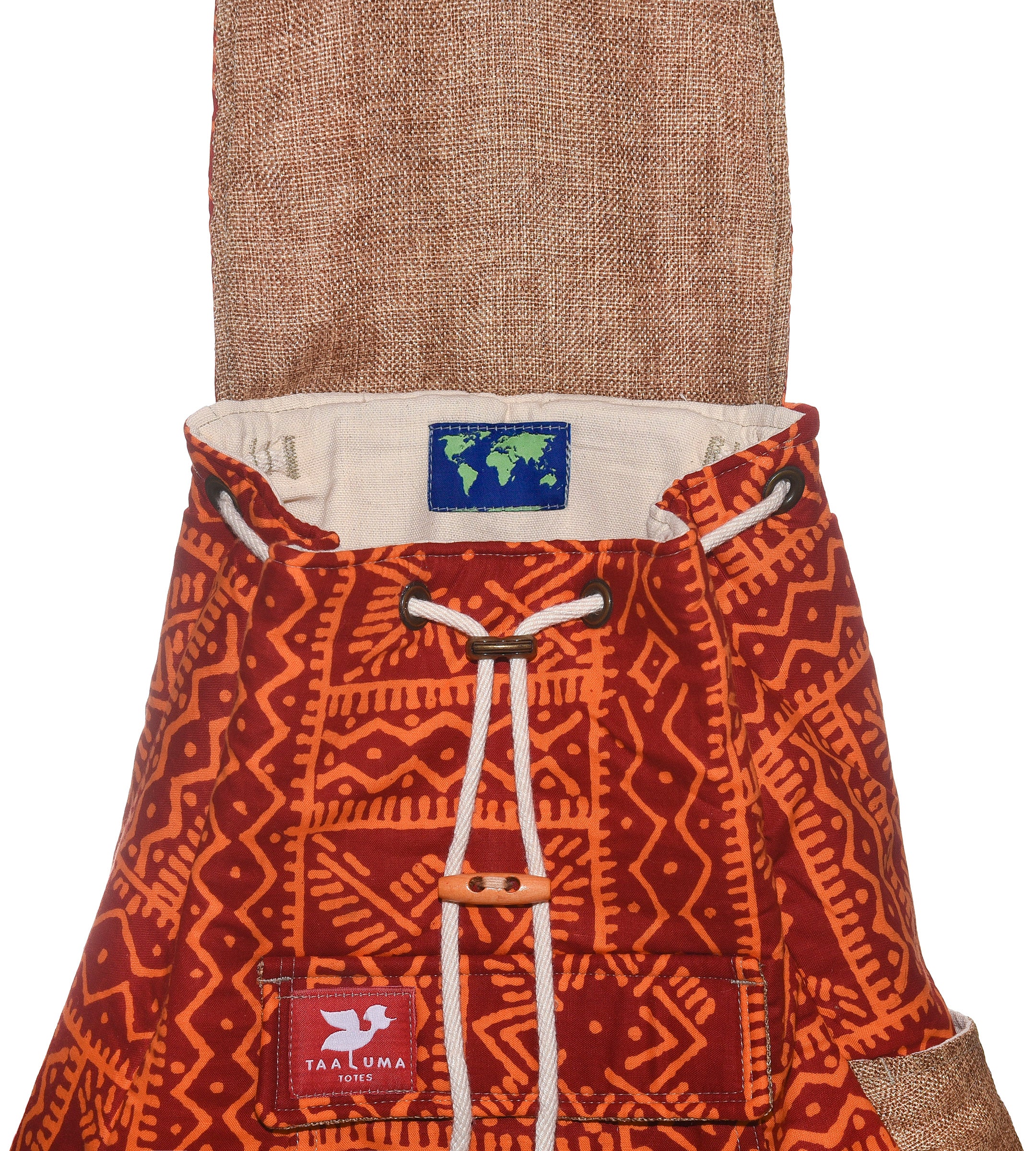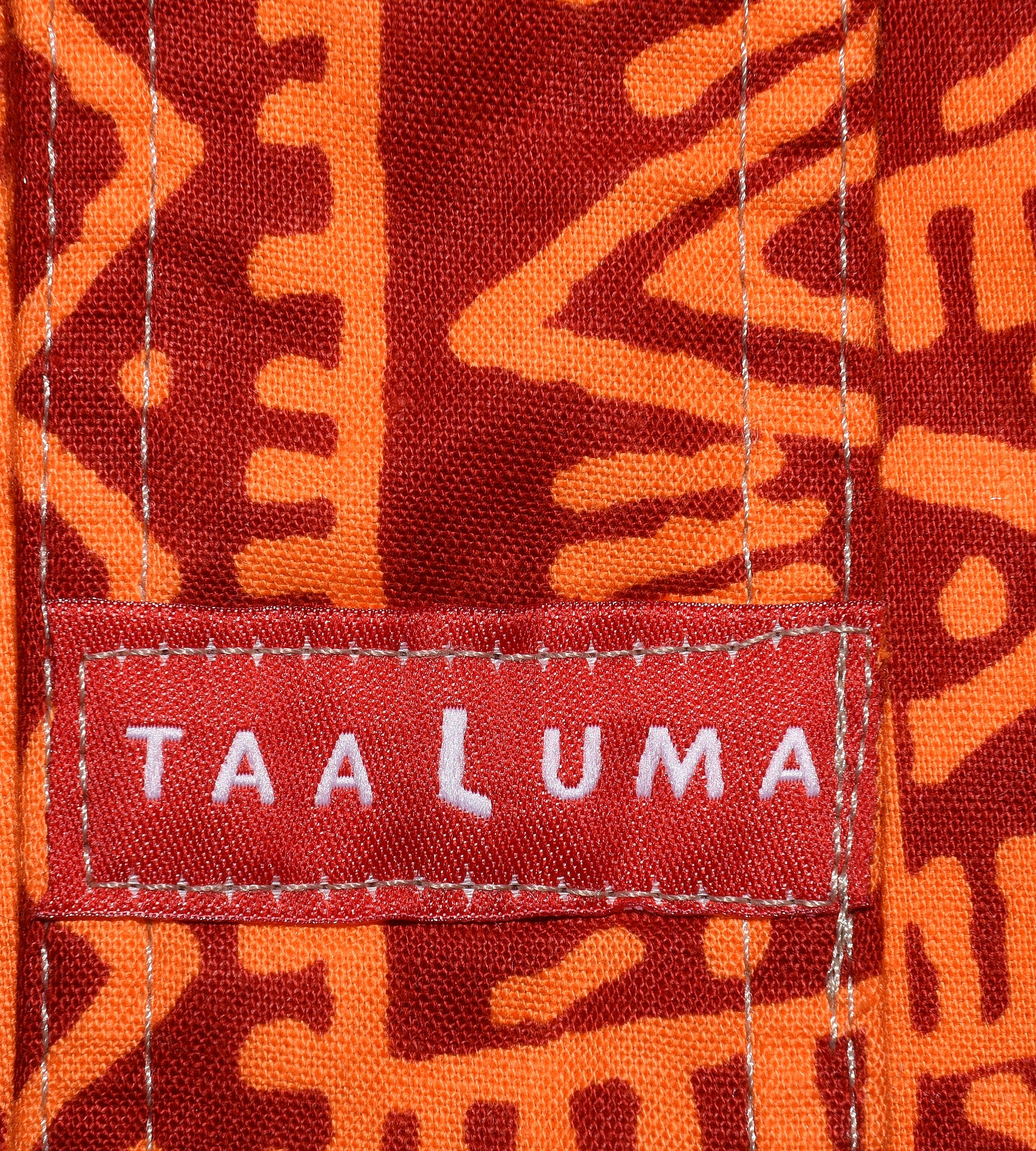 Mali Tote (by Tim Gibson)
Traditional fabric from Mali brought to you by traveler Tim Gibson.
"I went to the main Malian maker/distributor Comatex, as they make it within the country. Right in the heart of the fabric area of the market there are many small shops with hundreds of designs available. As the women need them for their 'pagne' (the wrap-around W African outfit), they are sold in the two lengths. Throughout the country you see women wearing the wildest designs and you could practically run Taaluma from Mali alone!" —Tim Gibson
1 of 14
Limited Edition:  Only 14 made
Made in USA
Fits a 15" laptop
Passport pocket inside
Traveler
Tim Gibson:  To say Tim likes to travel is only the beginning of the story…he has visited over 150 countries and the count continues to grow. He has explored all 7 continents, and of all the places that he visited, there was something about Africa that really made him feel Mali've. He has started to support a foundation in Mali that builds schools in remote areas and it has taken his Egypt'sy soul to the country a number of times. With "explorer" in his blood, Tim is a real life citizen of the globe!
Bring back fabric from your next trip