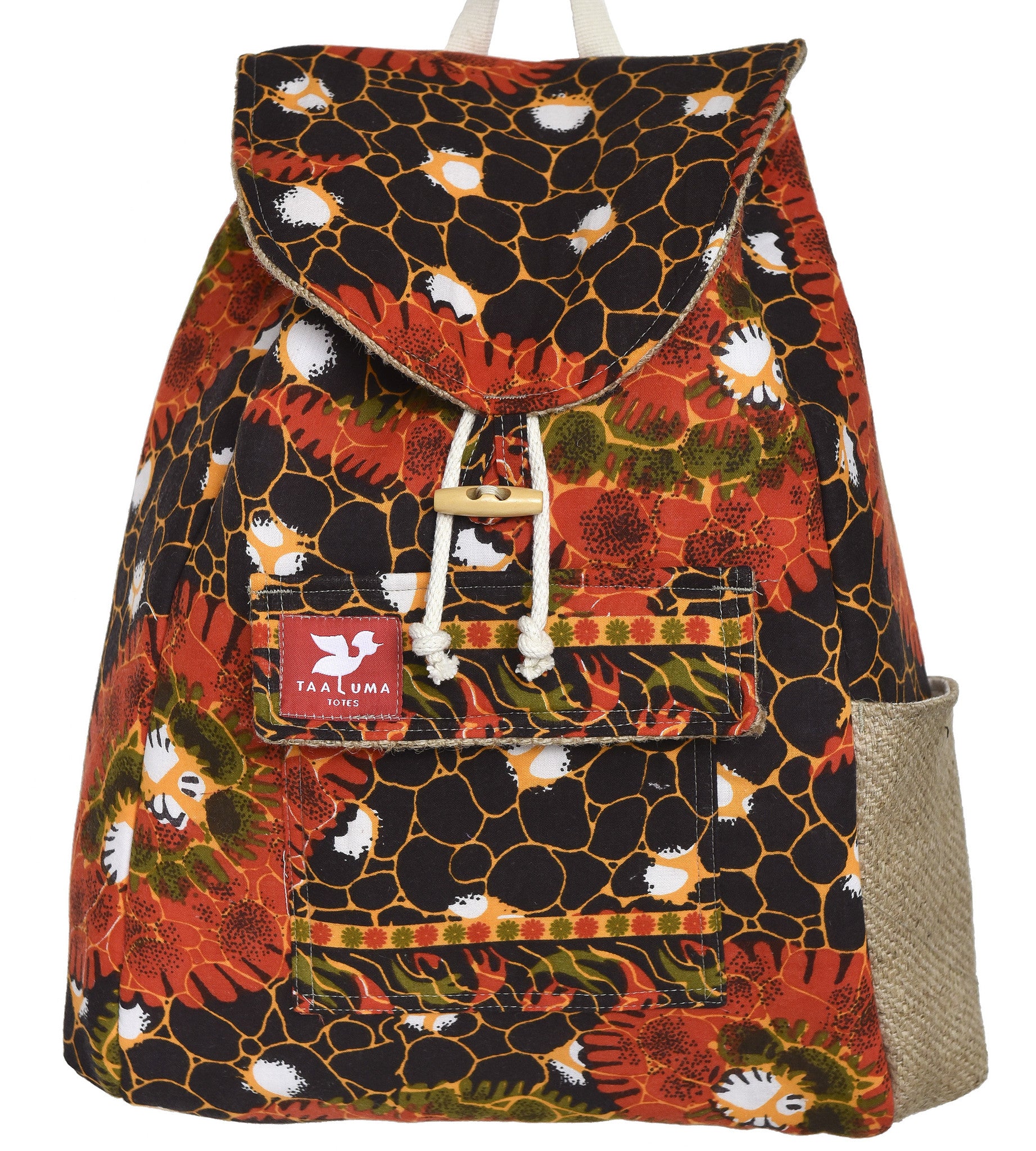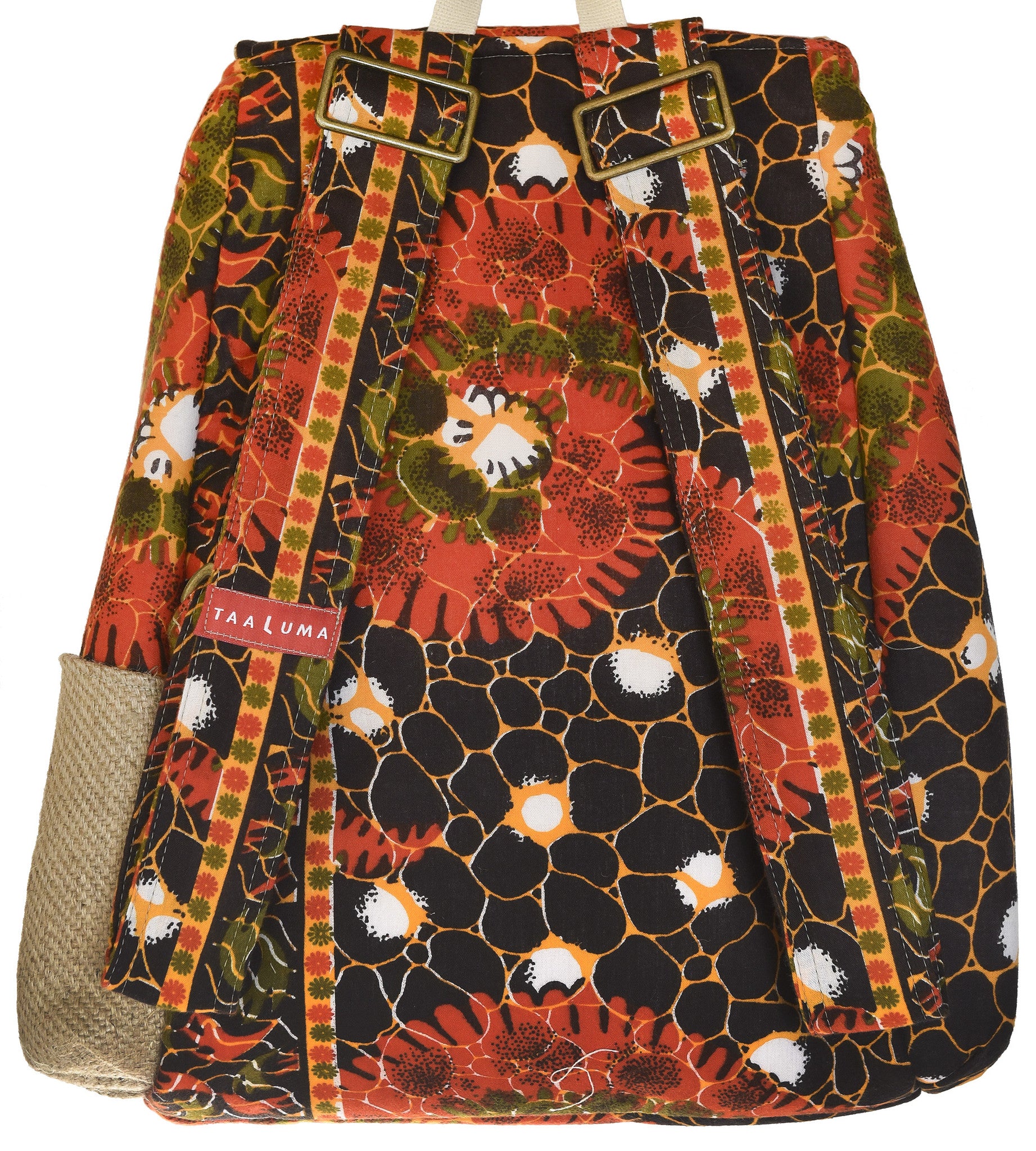 Malawi Tote (by Sarah Stephany)
Traditional fabric from Zomba, Malawi brought to you by traveler Sarah Stephany.
"The fabric used for these backpacks is called a "Chitenje" in Malawi. You can find chitenjes at almost every market in Malawi because they have so many different purposes for daily life there. Many women and children wear them as skirts, dresses, or on their heads to help balance baskets and buckets. They are also used as wraps for carrying babies on their back. Chitenjes come in all colors and have a variety of pictures, designs, and patterns to choose from!" —Sarah Stephany
1 of 12
Limited Edition:  Only 12 made.  Be 1 of 12.
Made in USA
Fits a 17" laptop
Carry-on approved
Traveler
Sarah Stephany:  For Sarah, time well Spain-t is time adventuring with a new local friend.  An open mind and open schedule M-allow-i her to explore places off the beaten path. She documents each day through a journal & photos which bring her back to the re-Italy of being in that place once she's returned home!
Bring back fabric from your next trip