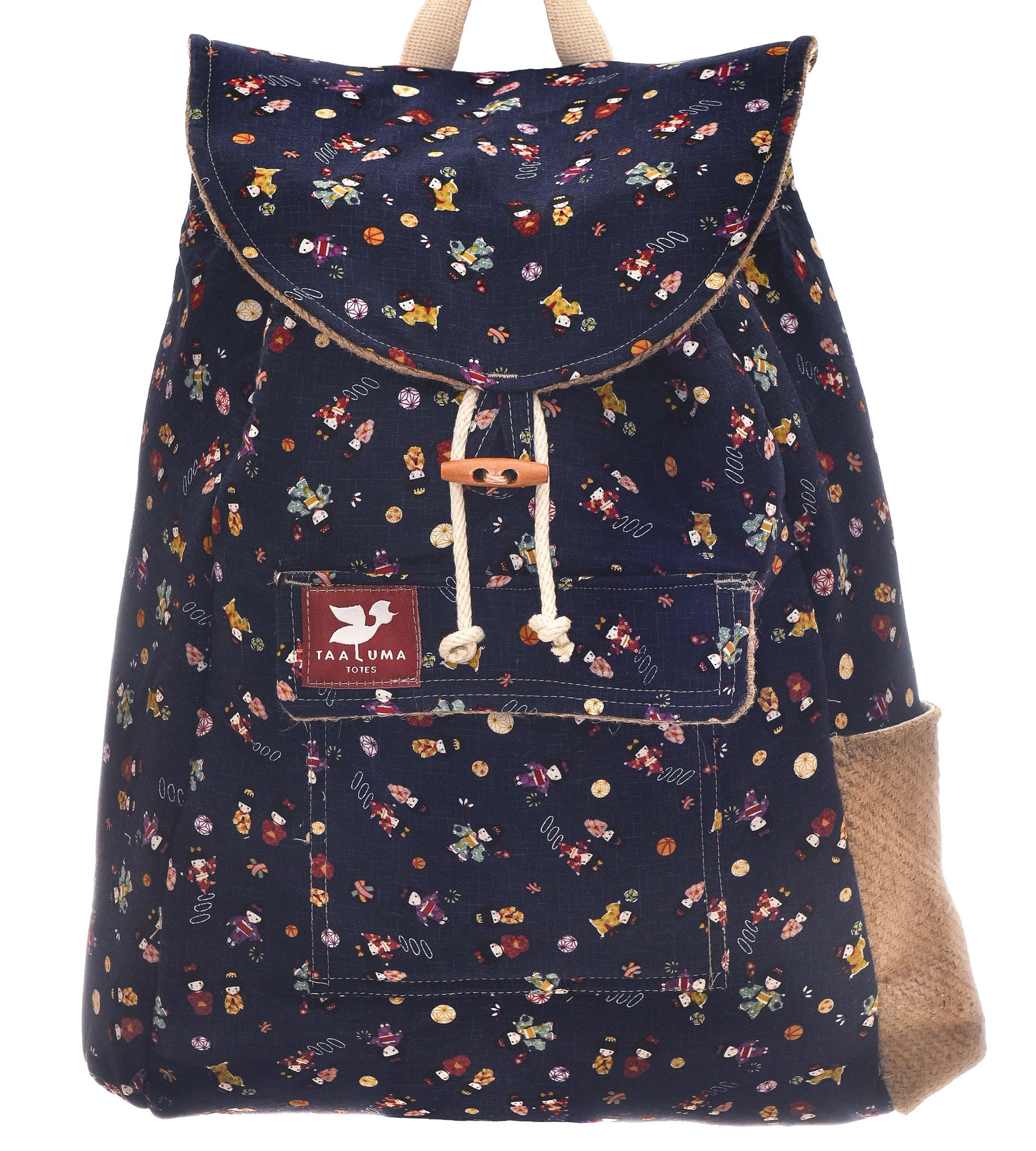 Japan Tote (by Hiromi Seifert)
Fabric from Yokohama, Japan brought to you by traveler Hiromi Seifert.
"The fabric I chose is used to make traditional festival attire and costumes called "yukata" for girls, and "zinbei" for boys. You will see children wearing these outfits during the summer festivals in August. With any leftover material, people make all kinds of small items such as table mats, pillow cases, pot holders, and so on. I am attaching a picture of a couple of bags made from the leftover materials by my mother when she was still well." — Hiromi Seifert
1 of 13
Limited Edition:  Only 13 made.  Be 1 of 13.
Made in USA
Fits a 17" laptop
Carry-on approved
Traveler
Hiromi Seifert:  For Hiromi, travel revolves around local food, culture and attractions. She feels at Japan'ease when trying new treats from another country and enjoys how it allows her to get a unique perspective—the full Ja'panorama—of a new place!
Bring back fabric from your next trip