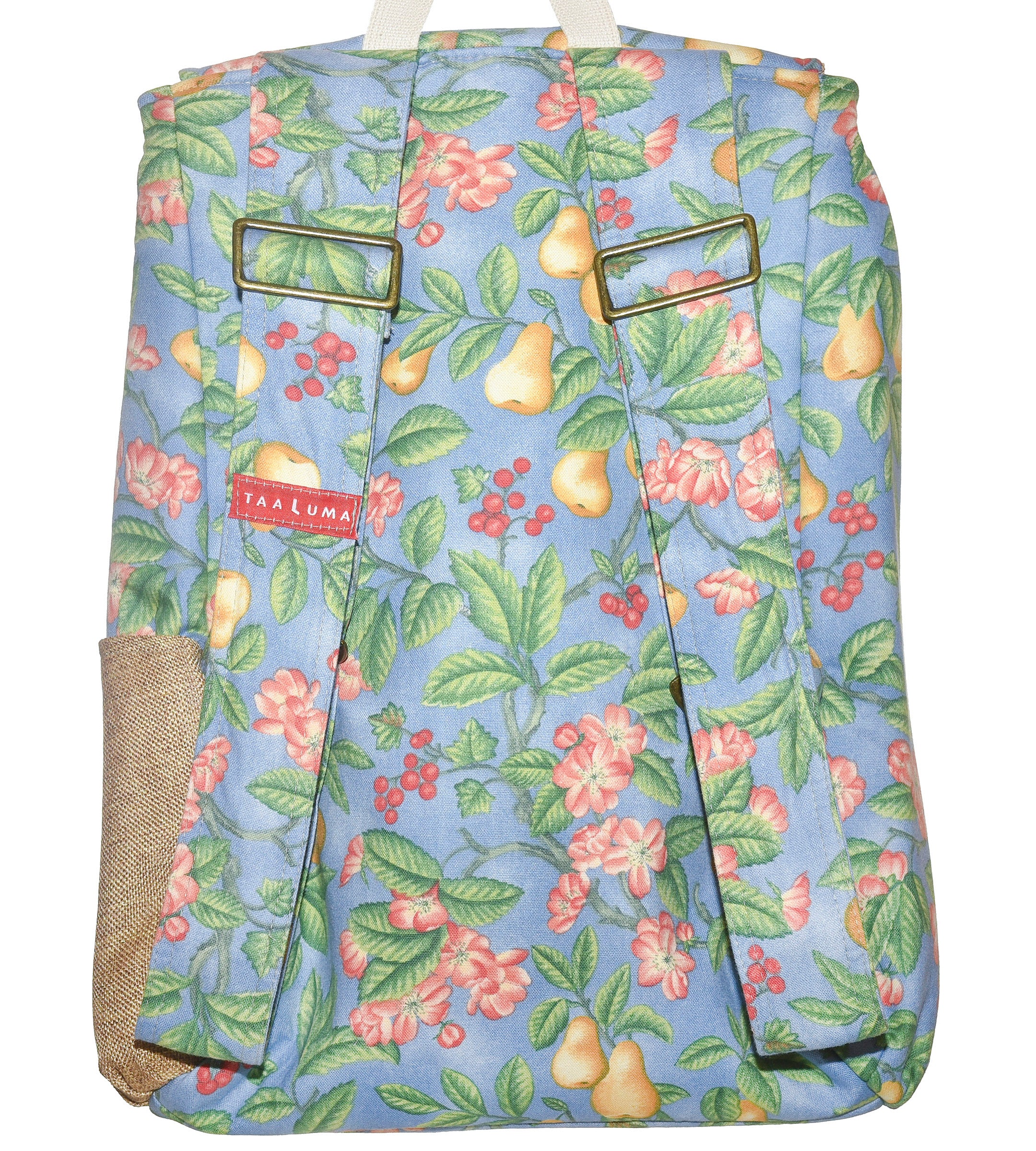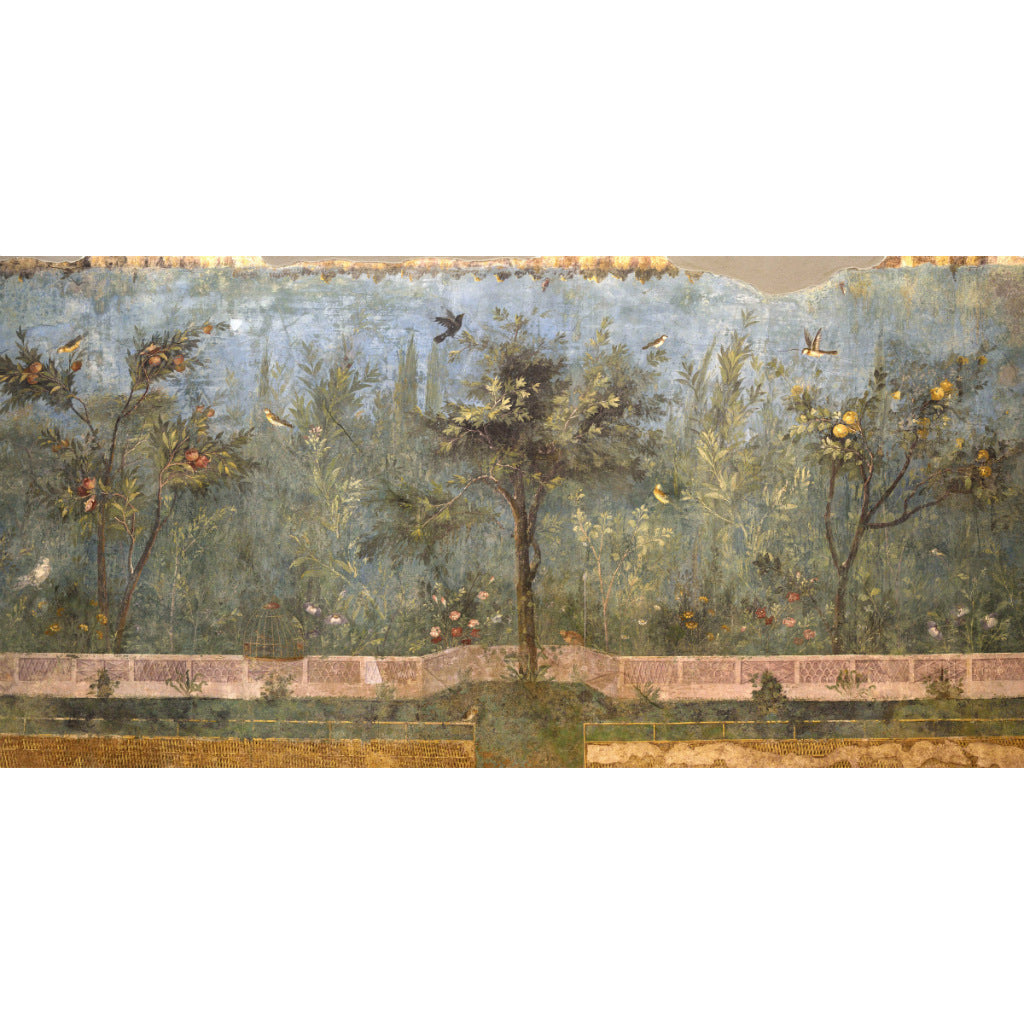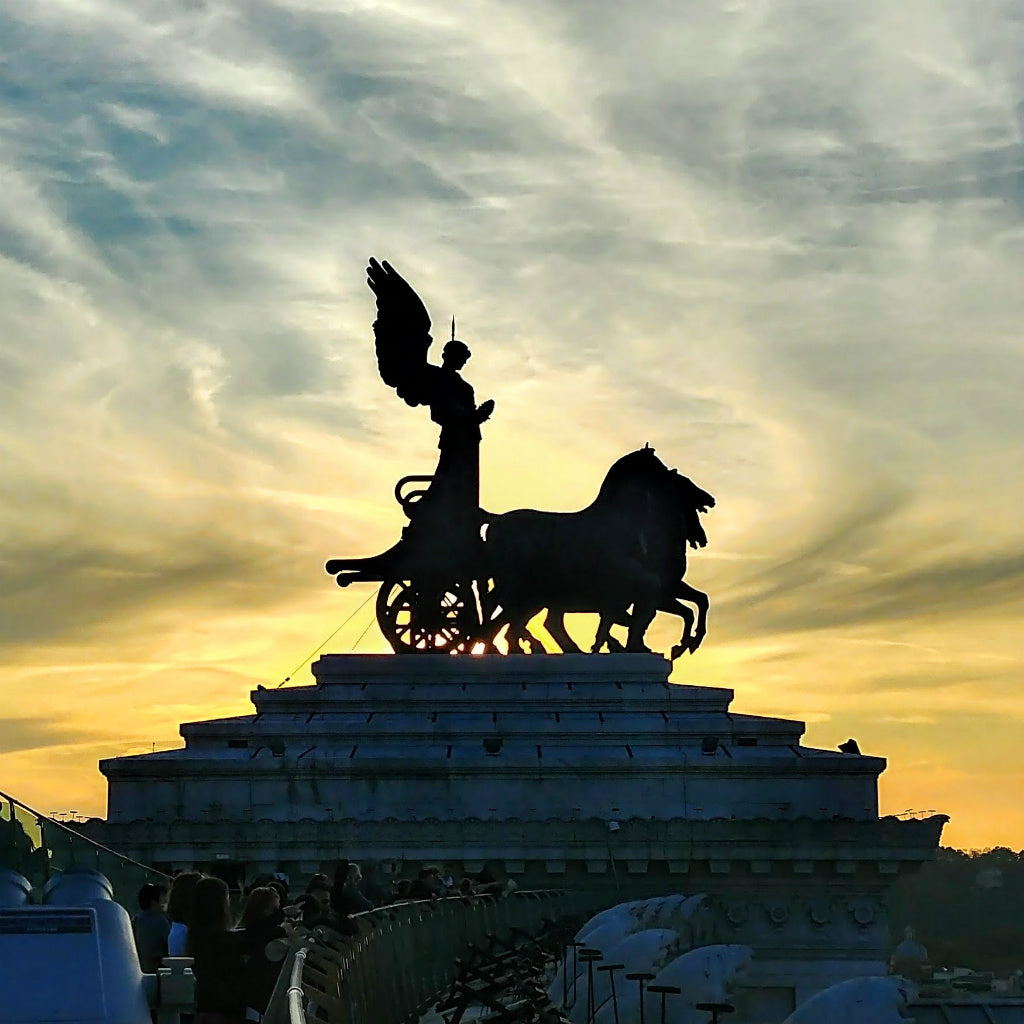 Italy Tote (by Alexis Heyman)
Traditional fabric from Rome, Italy brought to you by traveler Alexis Heyman.
"I chose this pattern because it is reminiscent of the Painted Garden of the Villa of Livia, a beautiful Ancient Roman fresco which once decorated the walls of a chamber in the villa belonging to Livia Drusilla, wife of Emperor Augustus. The fresco is now housed in the Palazzo Massimo alle Terme museum in Rome." —Alexis Heyman
1 of 18
Limited Edition:  Only 18 made.
Read the story behind this fabric HERE.
Made in USA
Fits a 17" laptop
Passport pocket inside
Traveler
Alexis Heyman:  Whenever in a new country, Alexis Peru'ses the area in search of local art…whether in museums or on the street with graffiti and music. After a day of exploring, she finds herself Hungary for a cup of local hot chocolate alongside a plate of local treats.