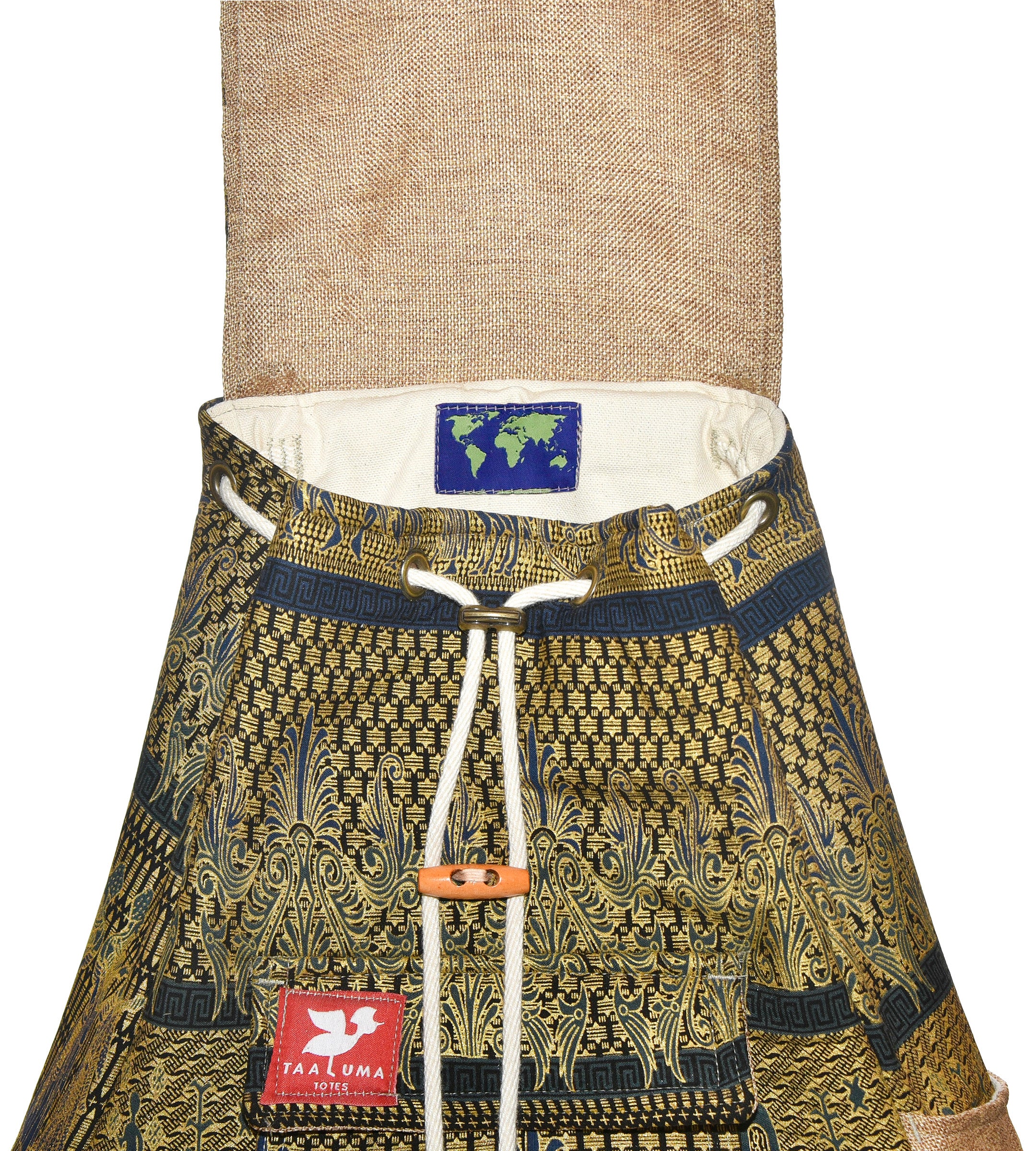 Indonesia Tote (by Jill Bauer)
Fabric from Bali, Indonesia brought to you by traveler Jill Bauer.
"We'd searched for fabric at local markets and finally found this! The rich blue and gold reflect ancient history in the chariot motif." —Jill Bauer
1 of 14
Limited Edition:  Only 14 made.
Made in USA
Fits a 15" laptop
Passport pocket inside
Traveler
Jill Bauer:  For Jill, the first step when entering a new country is to learn "thank you" in the local language. These are two simple words that will go an unbelievable distance! From Japan to Australia, Jill sets her sights on Mex'ploring local food and history. There is so much beauty in the world and this is what keeps Jill Mex'cited to learn from more cultures far and wide!
Bring back fabric from your next trip