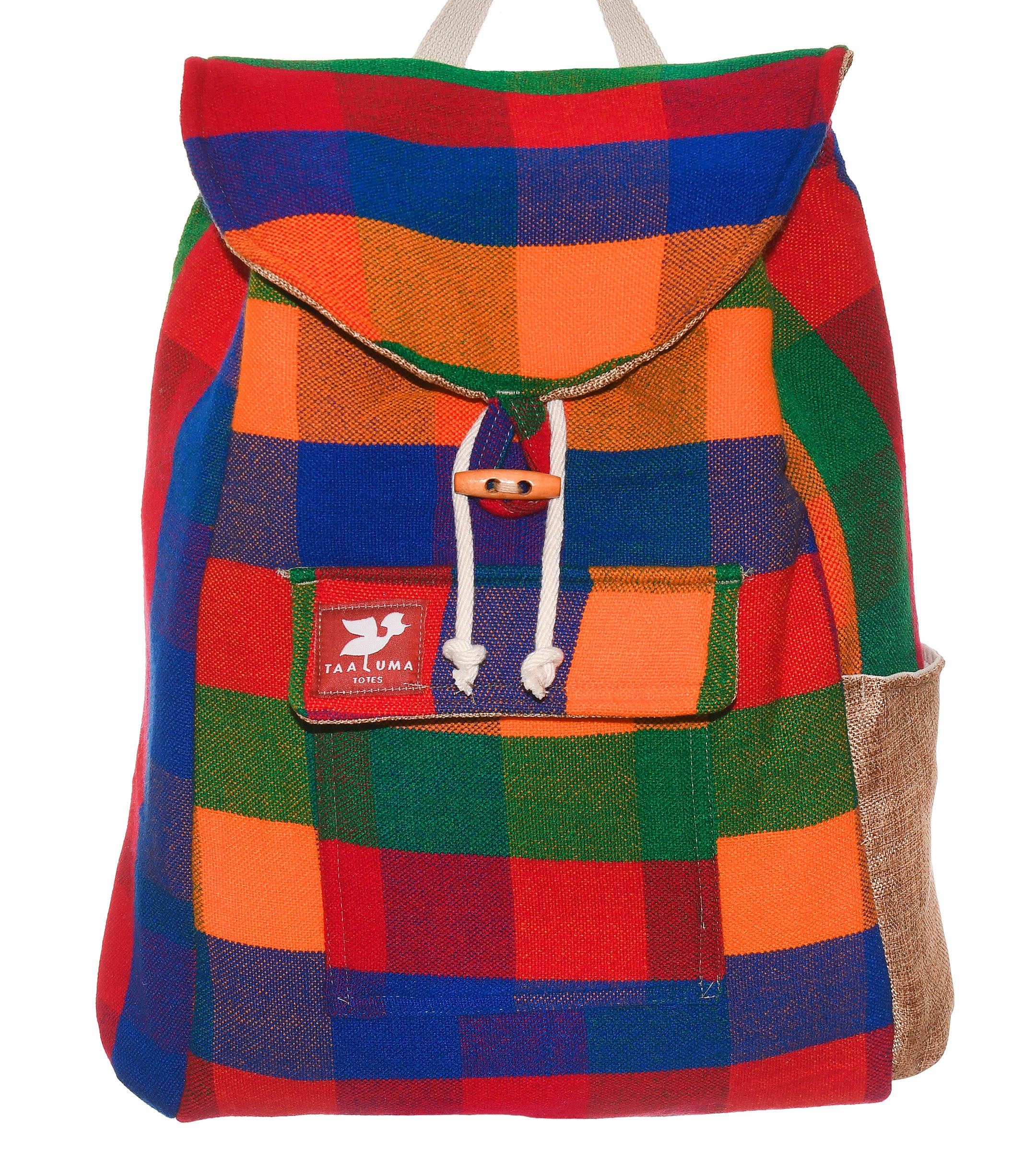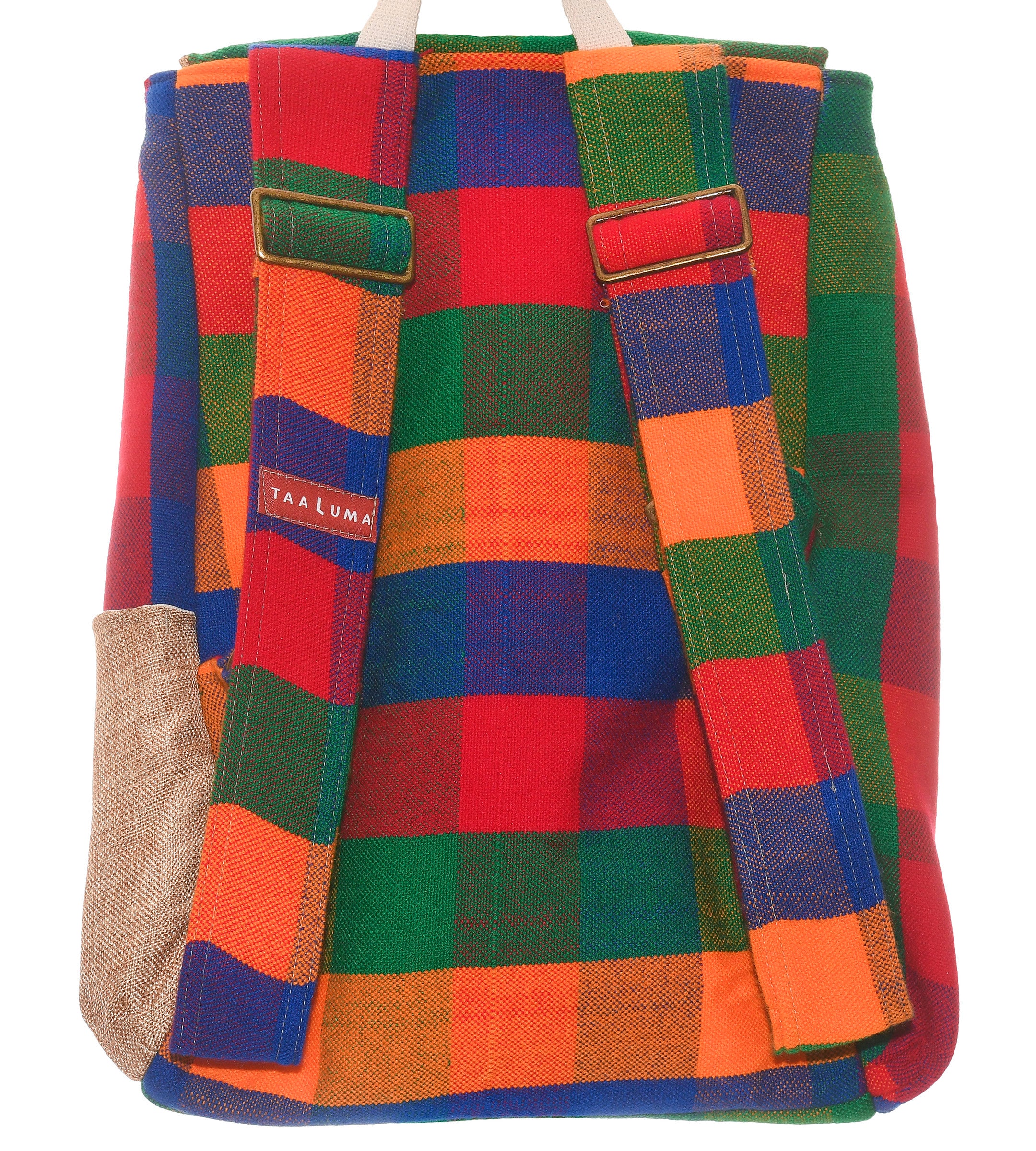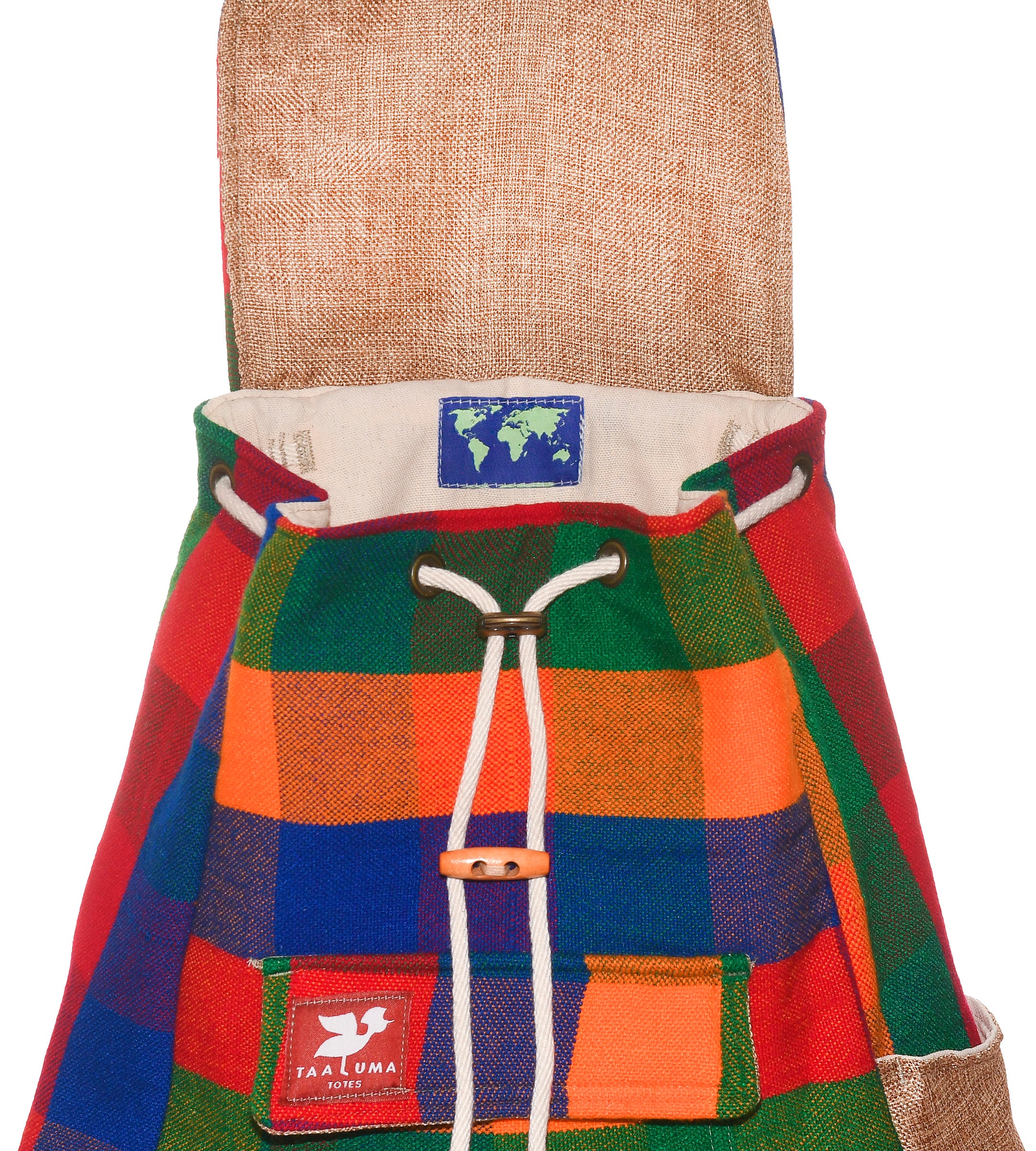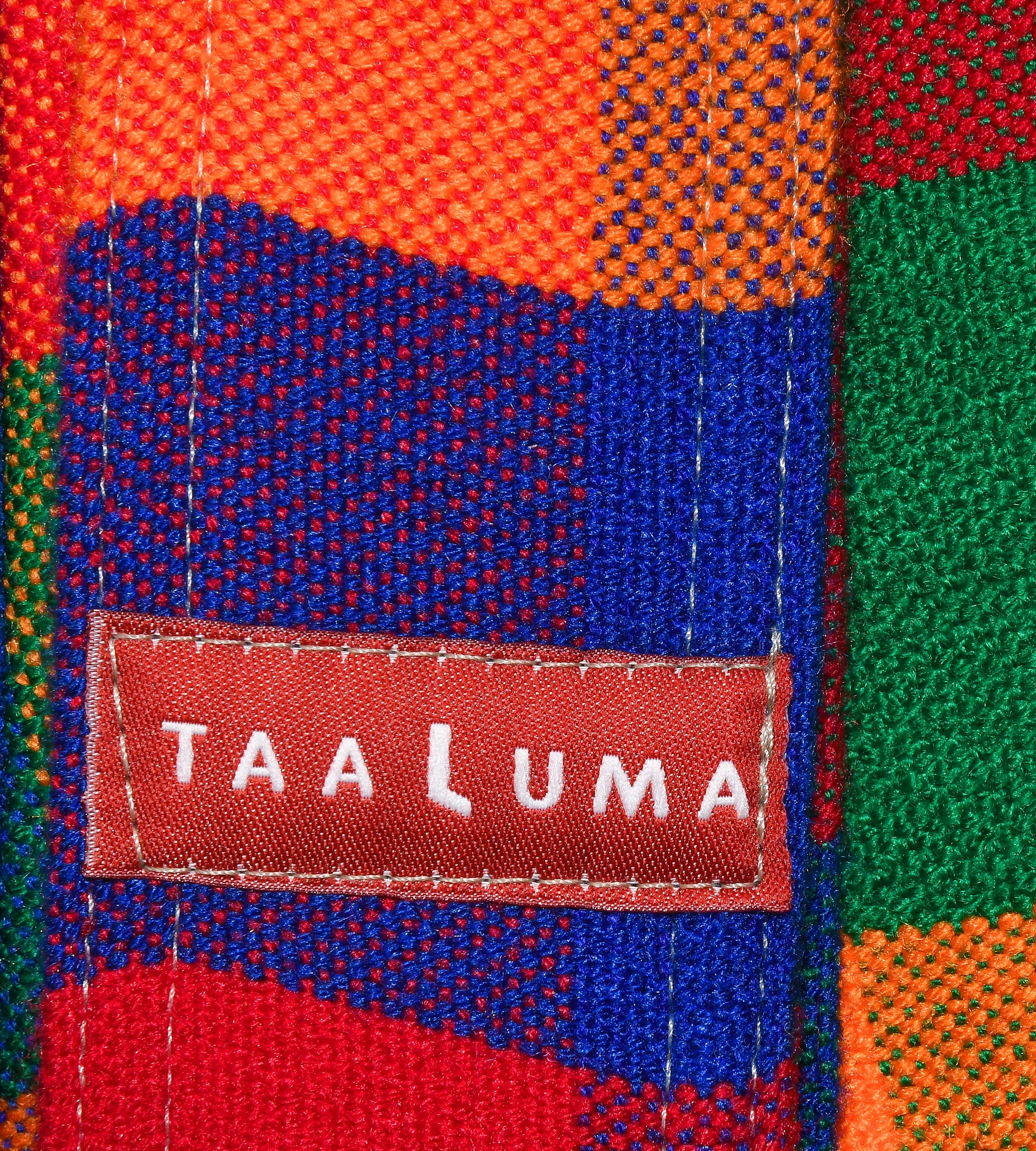 Honduras Tote (by Emily Schultz)
Traditional fabric from La Esperanza, Honduras brought to you by traveler Emily Schultz.
"We asked around in several markets, starting in Comayagua, Honduras, where we could buy "telas hechas en Honduras"... everyone kept telling us to go to La Esperanza. La Esperanza is a smaller town up in the mountains (a beautiful area, but fairly remote), so one day we all loaded into the truck and made the trek. Once we arrived, we started asking where we could find "las persona que hechan telas" (the people who make fabric). We were sent several places, but finally found Artesanias Togopala. The women working there were so sweet... they were very excited to show us how they work the loom and the various fabrics that they had made. We picked colors for our fabric and made plans for my parents to return to pick it up two weeks later." —Emily Schultz
1 of 9
Limited Edition:  Only 9 made.  Be 1 of 9.
Read the story behind this fabric

 

HERE.
Made in USA
Fits a 17" laptop
Passport pocket inside
Traveler
Emily Schultz:  With parents living in the country, Emily has visited Honduras for 13 years to spend time with family and friends. With each visit she has become more accustomed to the local culture.  She explores towns by foot and spends hours people-watching in town squares, because those are the moments that Hondur'e a lifetime!