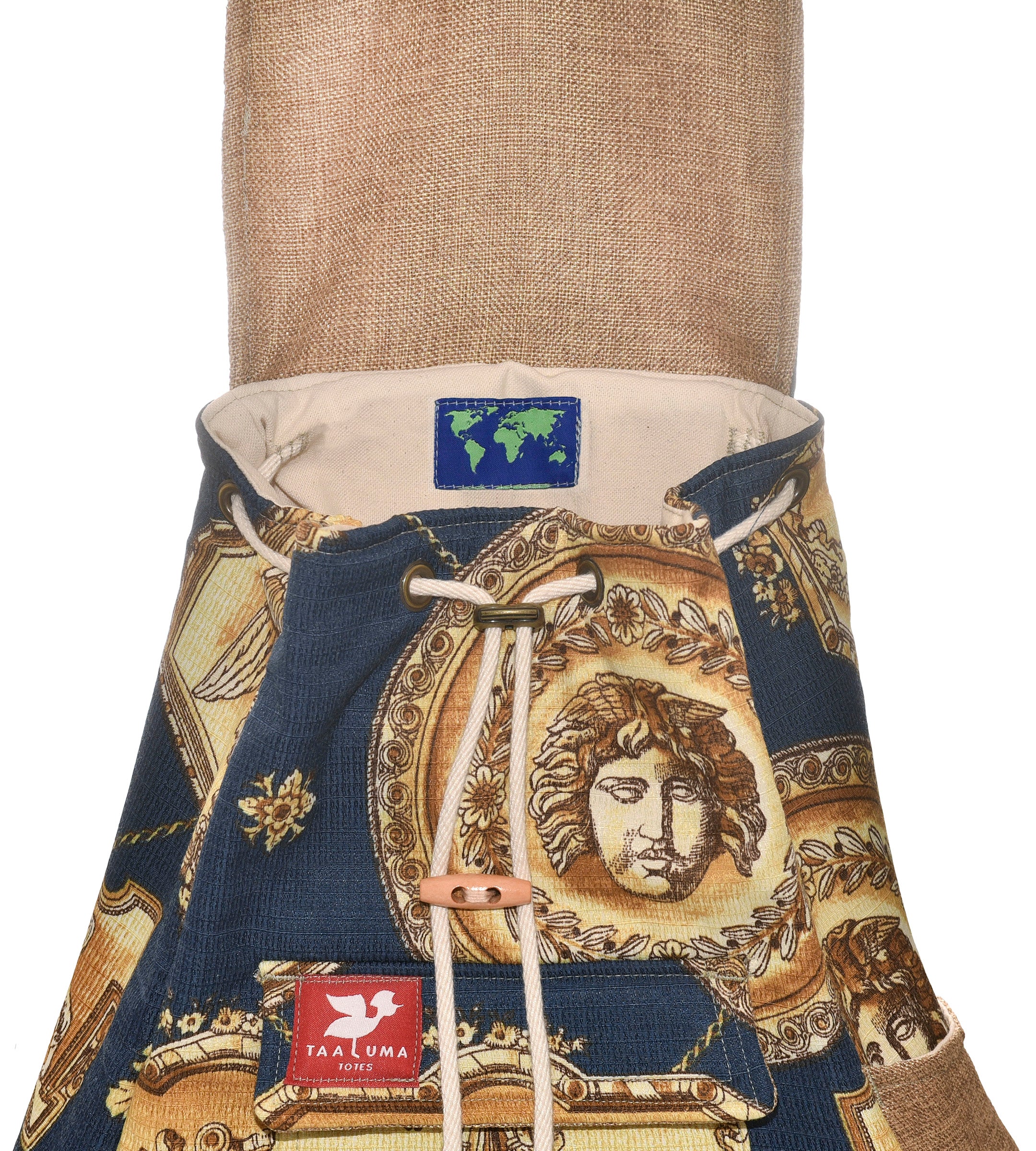 Greece Tote (by Caitlyn Grabova)
Fabric from Athens, Greece brought to you by traveler Caitlyn Grabova.
"The design on the fabric paints a story about all of the history in Greece as well as the mythology they believe in. Personally, when I saw this design I thought about the vast array of narratives and stories and art stemming from Greek culture." —Caitlyn Grabova
1 of 20
Limited Edition:  Only 20 made
Made in USA
Fits a 15" laptop
Passport pocket inside
Traveler
Caitlyn Grabova:  This was Caitlyn's first trip overseas and Greece completely blew her away. She spent her days soaking up Greek history and getting a feel for the country through the local food. While wandering through the historical sites in Athens, she found a whole new a'Greece'iation for all the Greek mythology she'd read about growing up!
Bring back fabric from your next trip