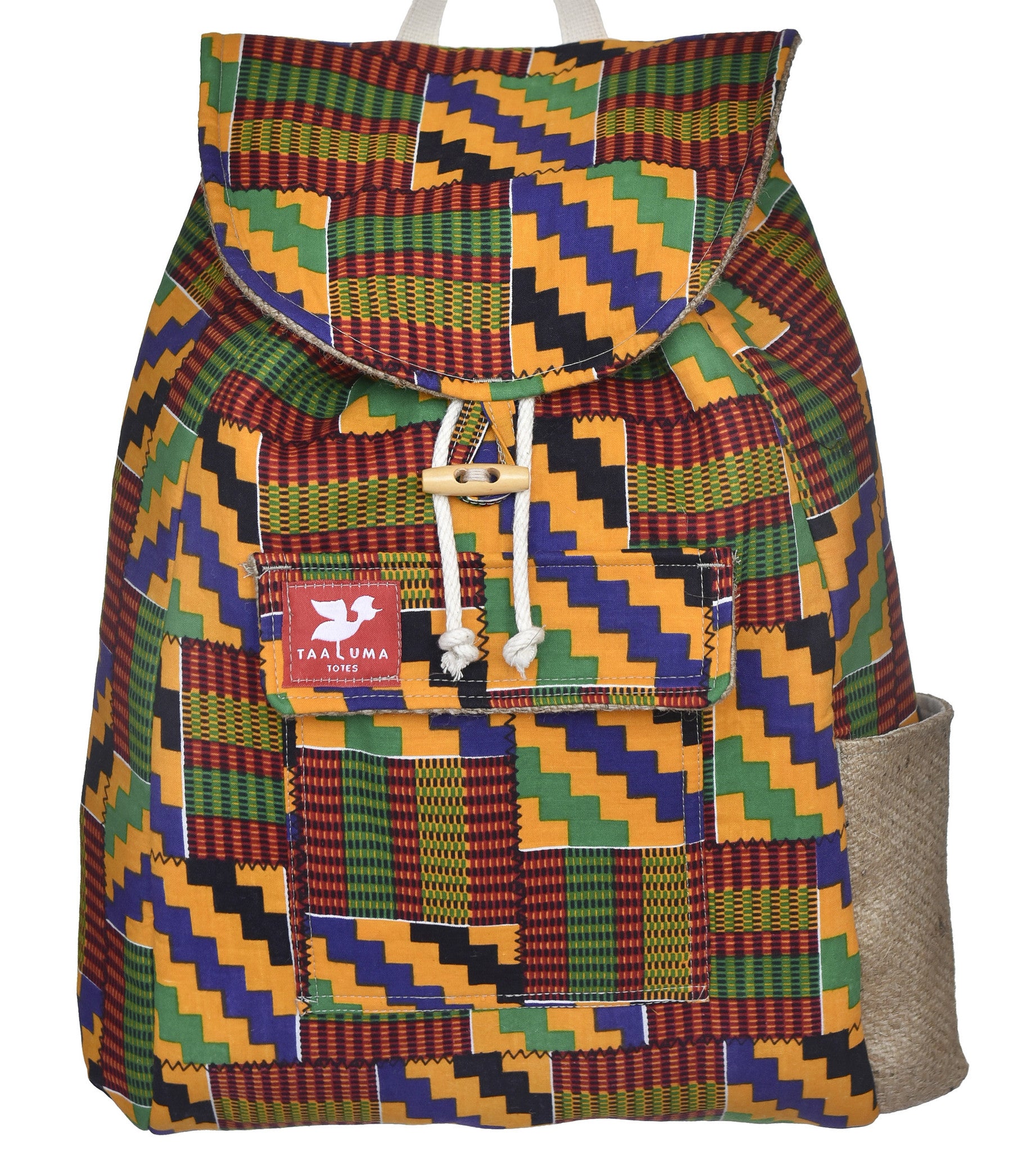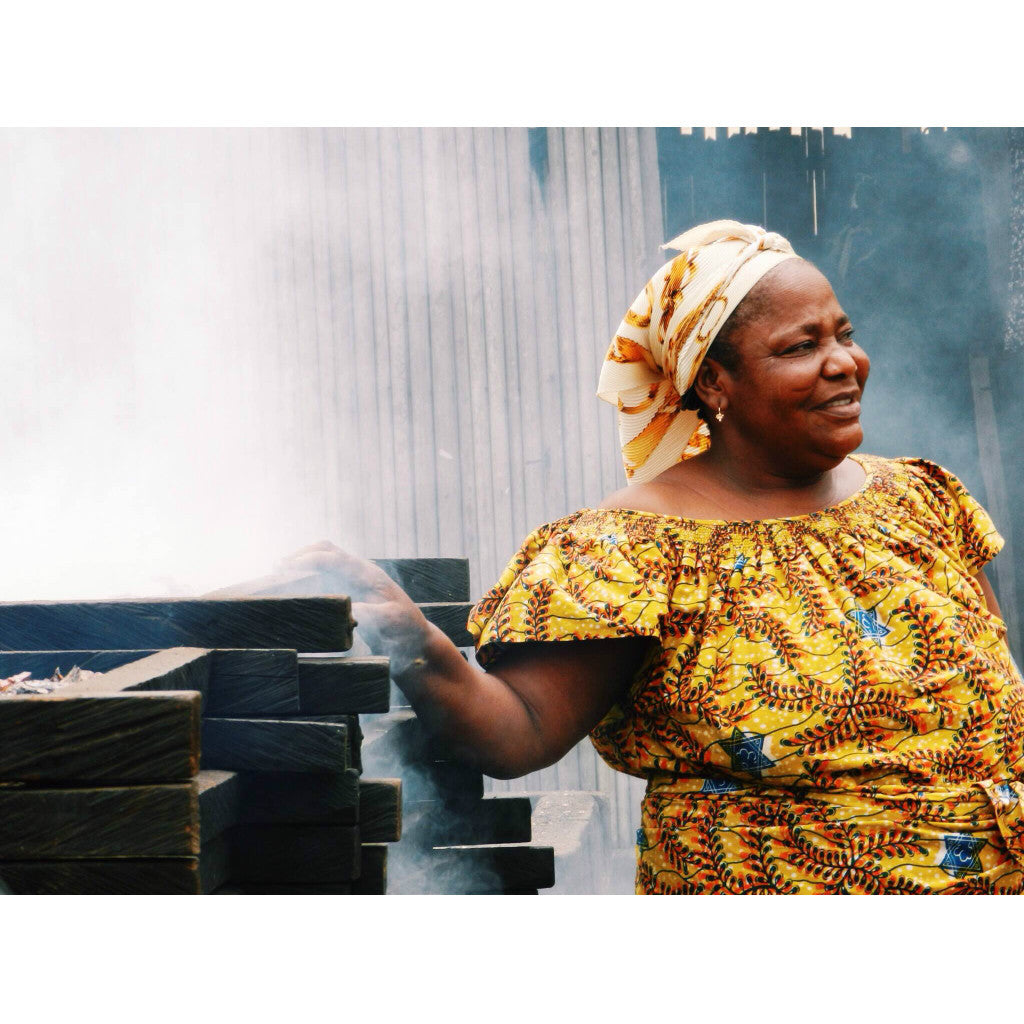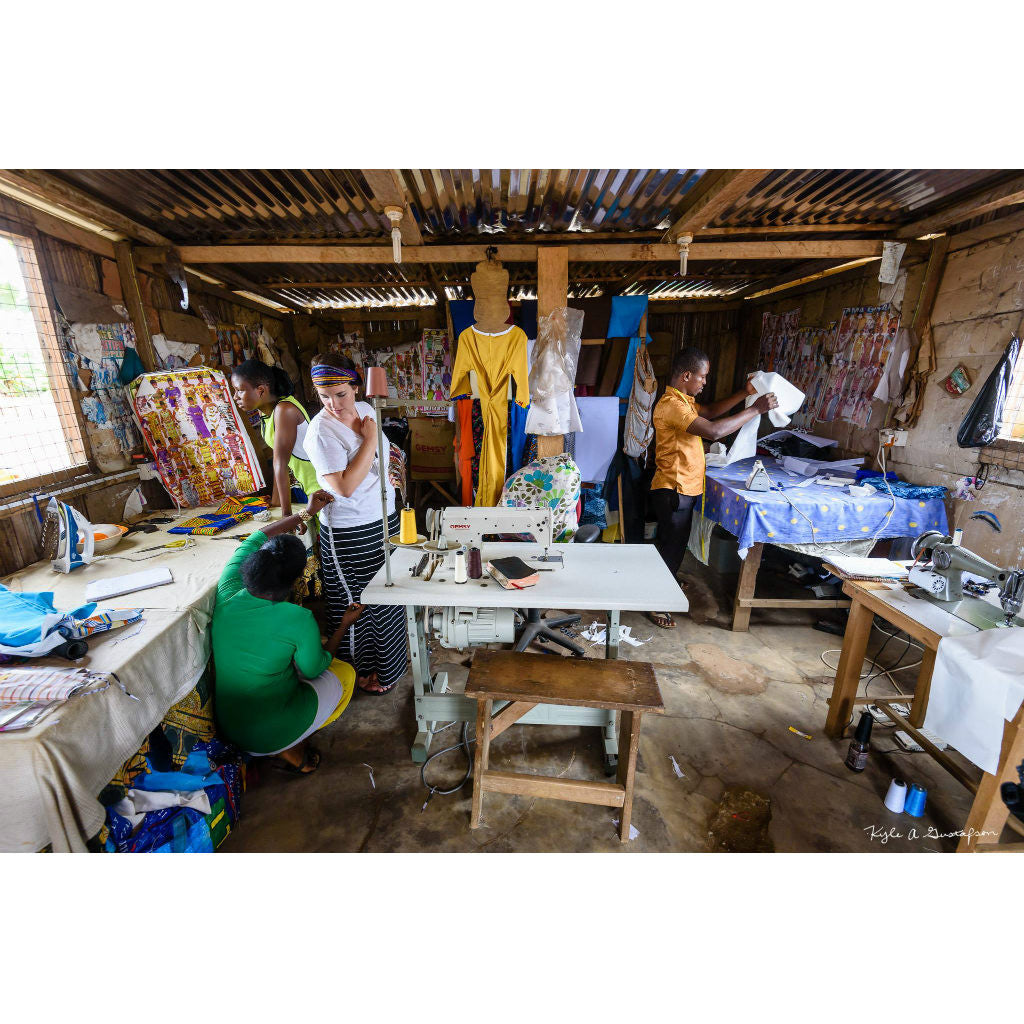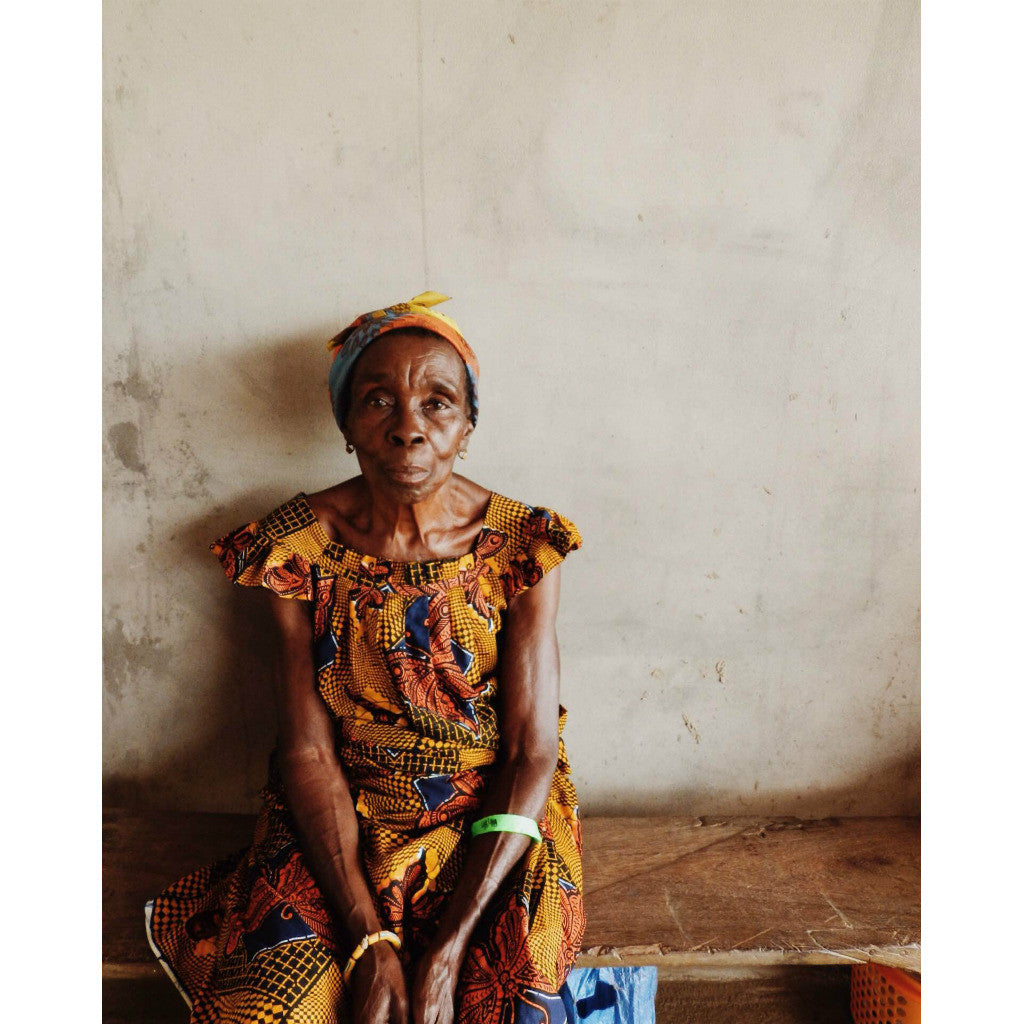 Ghana Tote (by Rachel Mowers)
Traditional fabric from Accra, Ghana brought to you by traveler Rachel Mowers.
"Colorful fabric is used all over in Ghana. Village chiefs wear large swaths of fabric as togas, women use them to wear their babies on their backs and keep their hands free, and obviously, they make beautiful clothing. The woman our team stayed with runs her own custom clothing business, and she made a full dress for my roommate and a skirt for me in less than 24 hours... on top of still doing all of the cooking for both her family and our team!" —Rachel Mowers
1 of 14
Limited Edition:  Only 14 made.  Be 1 of 14.
Made in USA
Fits a 17" laptop
Carry-on approved
Traveler
Rachel Mowers:  To get the full experience of a new country, Rachel begins by hanging out with the local kids and finding out what makes them smile. For her, a smile is the South Afr-Eureka moment when she feels connected with the new culture. She likes to embrace the new food "squirms" by trying new foods as often as possible… after all, if she's ever Ghana discover a new favorite, that's the only way to find out!
Bring back fabric from your next trip