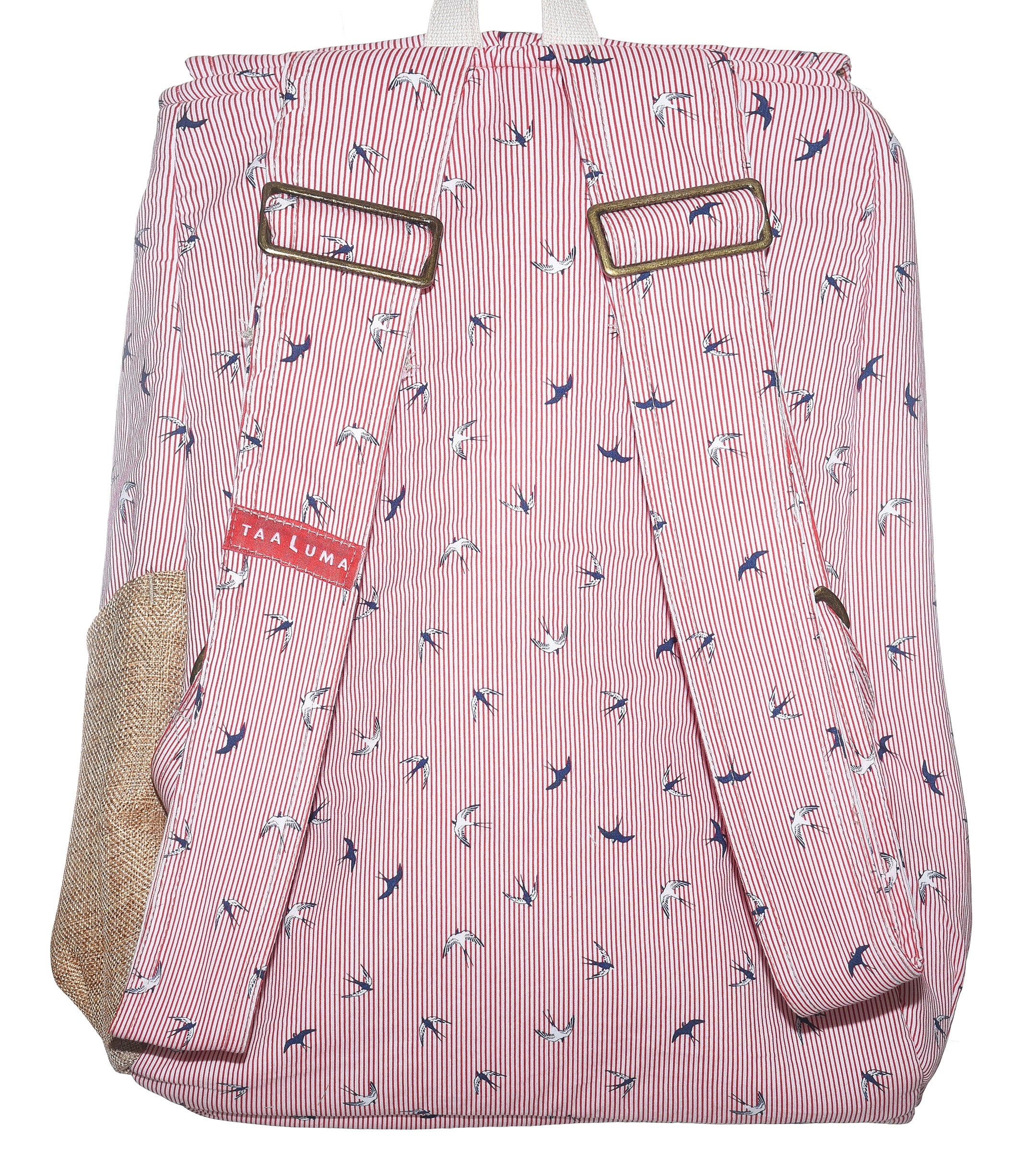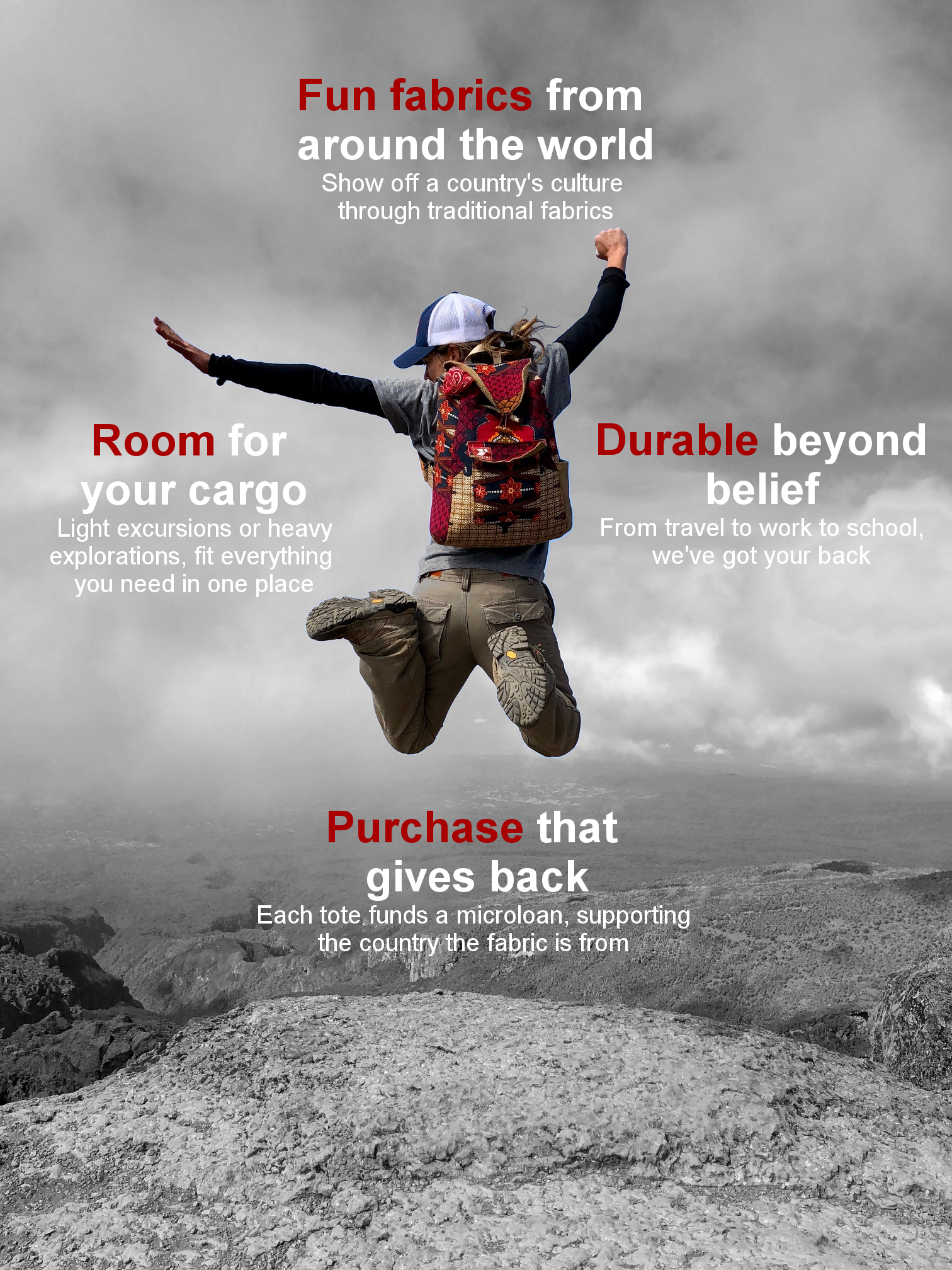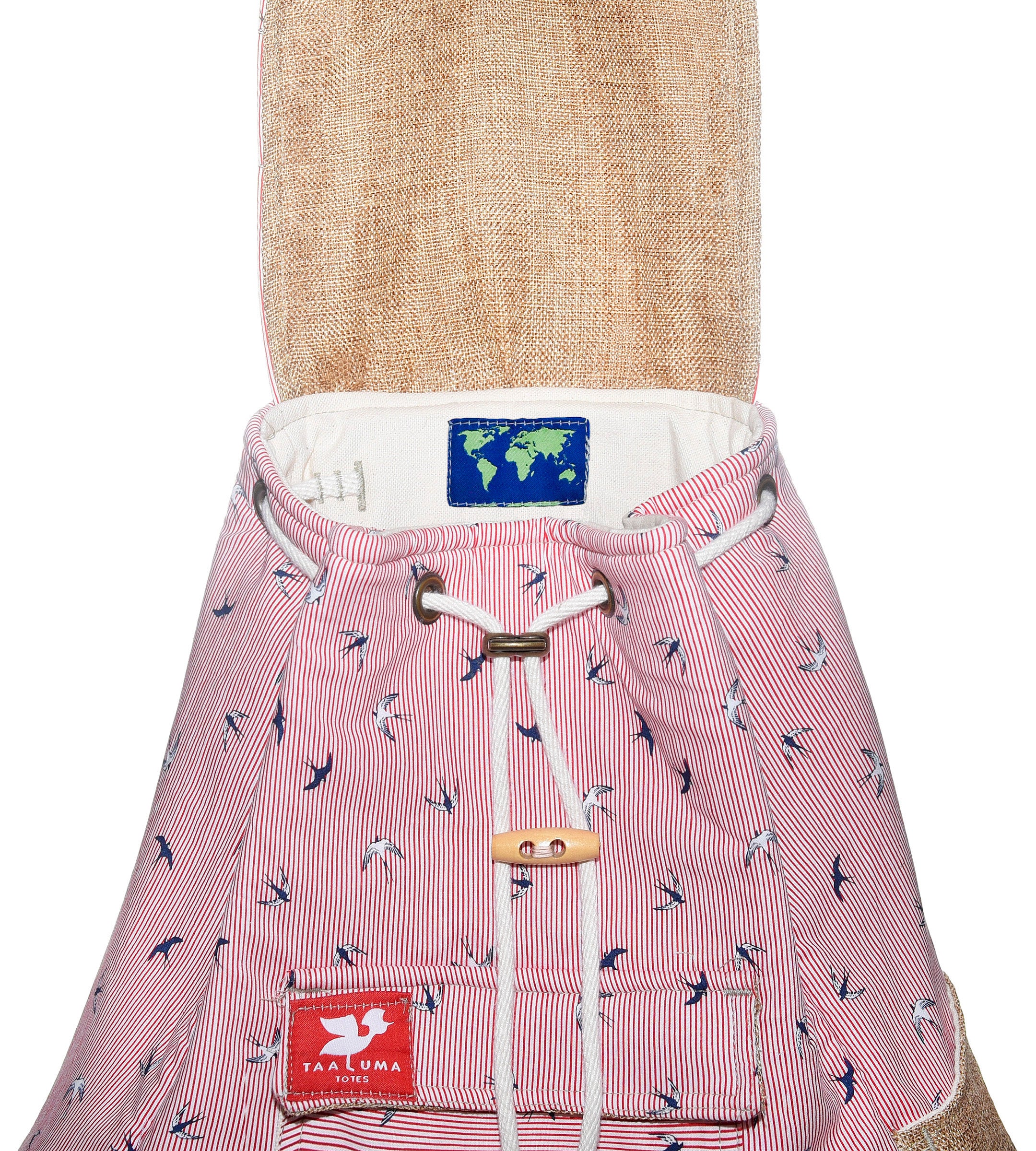 France Tote (by Tim Gibson)
Traditional fabric from Paris, France brought to you by traveler Tim Gibson.
"I went first to the southwest of France to visit my nephew and his family, high in the Pyrenees. Glorious mountain vistas and great food. On the way back to New York, I stopped yet again in Paris, my favorite city in the world. I can just wander there, as what the French call a 'flaneur'. You amble up and down and around and around, slowly just observing all the little things that bring a city together. I knew that the fabric shops were all clustered together, on the small streets leading up to Sacre-Coeur in Montmartre and after a few dead-ends, suddenly there they were. One went to a dizzy five floors so I took time to find something that really said France. In the end it came down to a candy striped print with swallows, which echos a traditional French children's song about the return of the swallows means that summer is here." — Tim Gibson
Limited Edition:  Only 14 made
Made in USA
Fits a 15" laptop
Passport pocket inside
Traveler
Tim Gibson:  To say Tim likes to travel is only the beginning of the story…he has visited over 150 countries and the count continues to grow. He has explored all 7 continents, and of all the places that he visited, there was something about Africa that really made him feel Mali've. He has started to support a foundation in Mali that builds schools in remote areas and it has taken his Egypt'sy soul to the country a number of times. With "explorer" in his blood, Tim is a real life citizen of the globe!