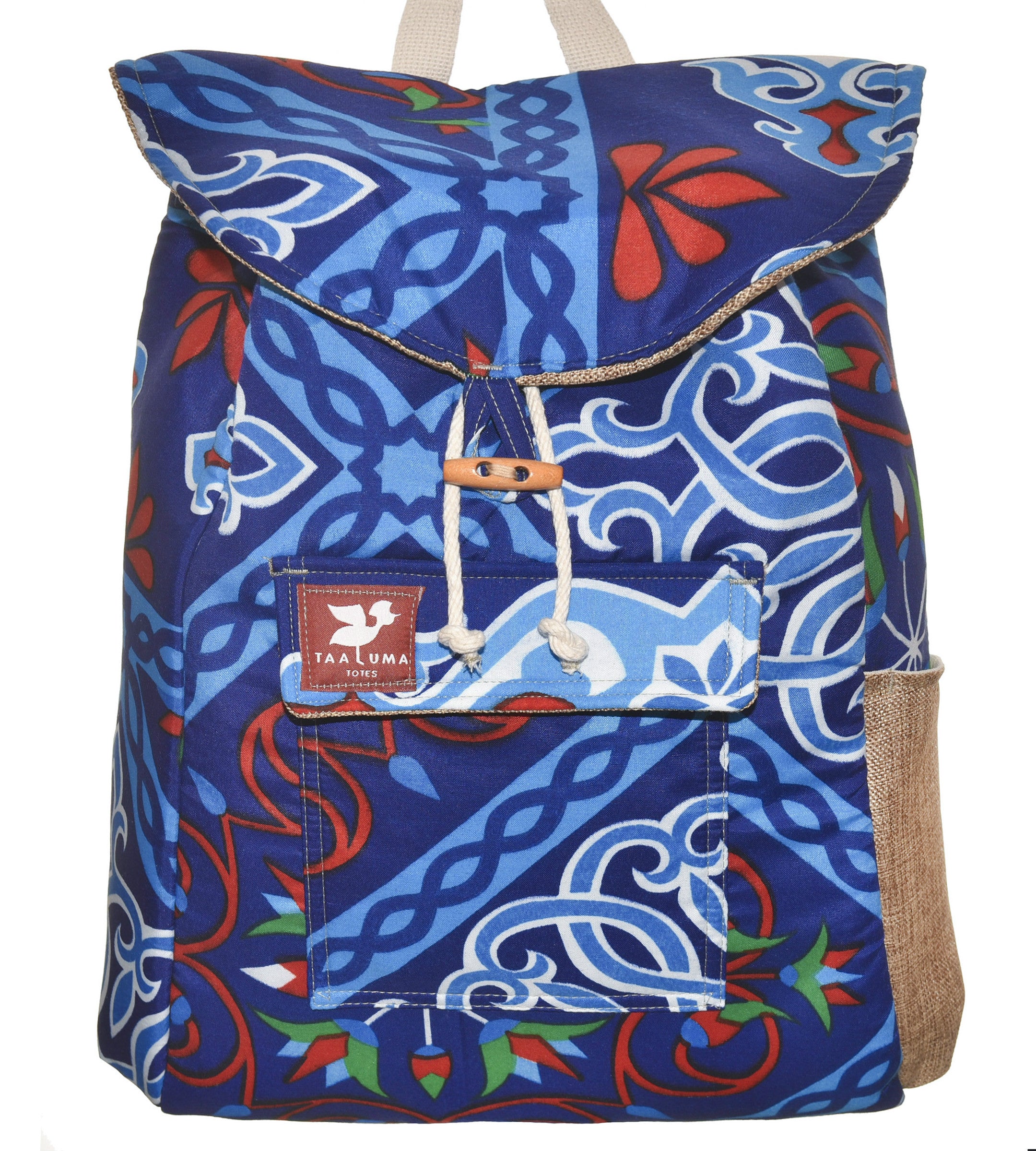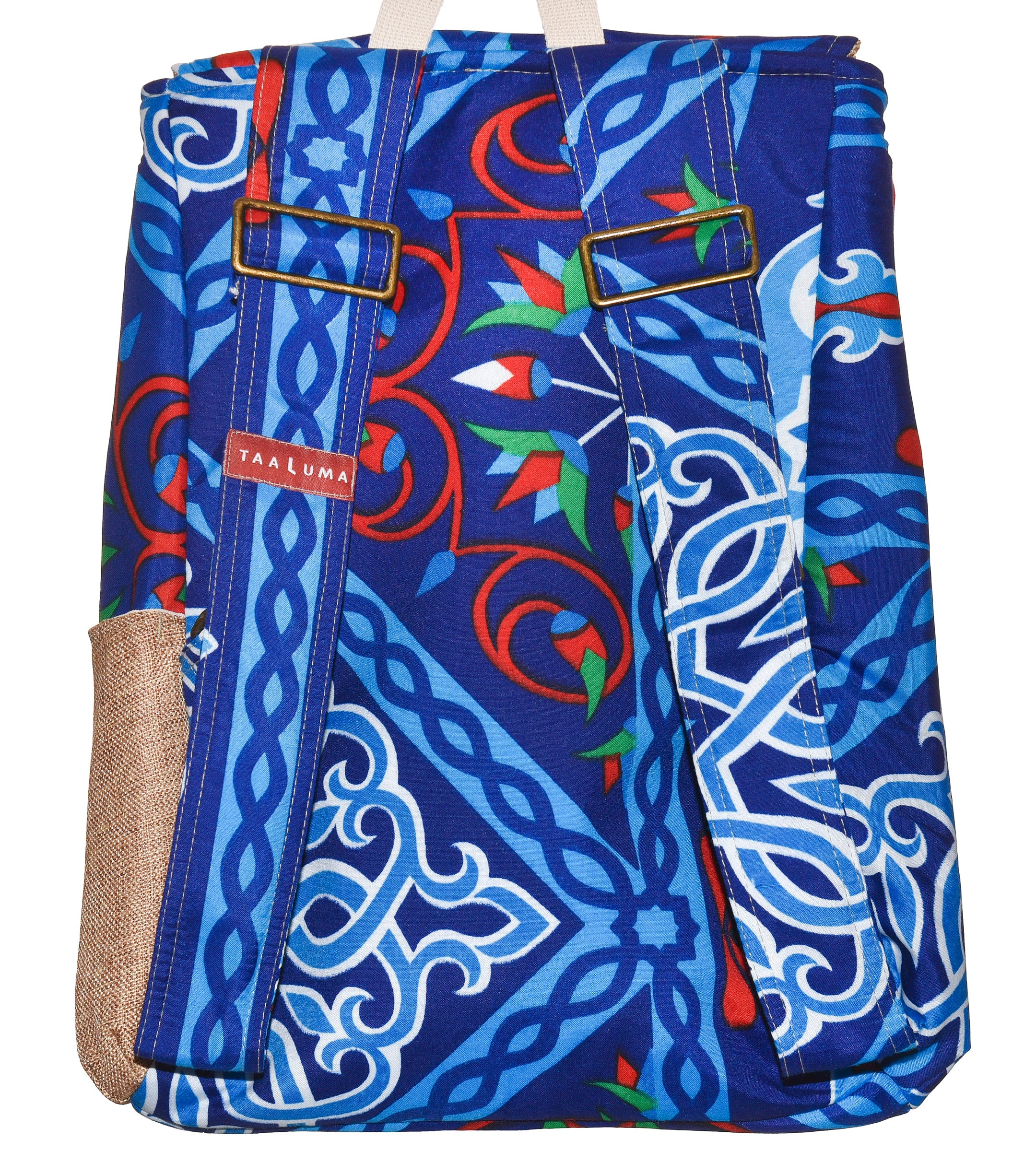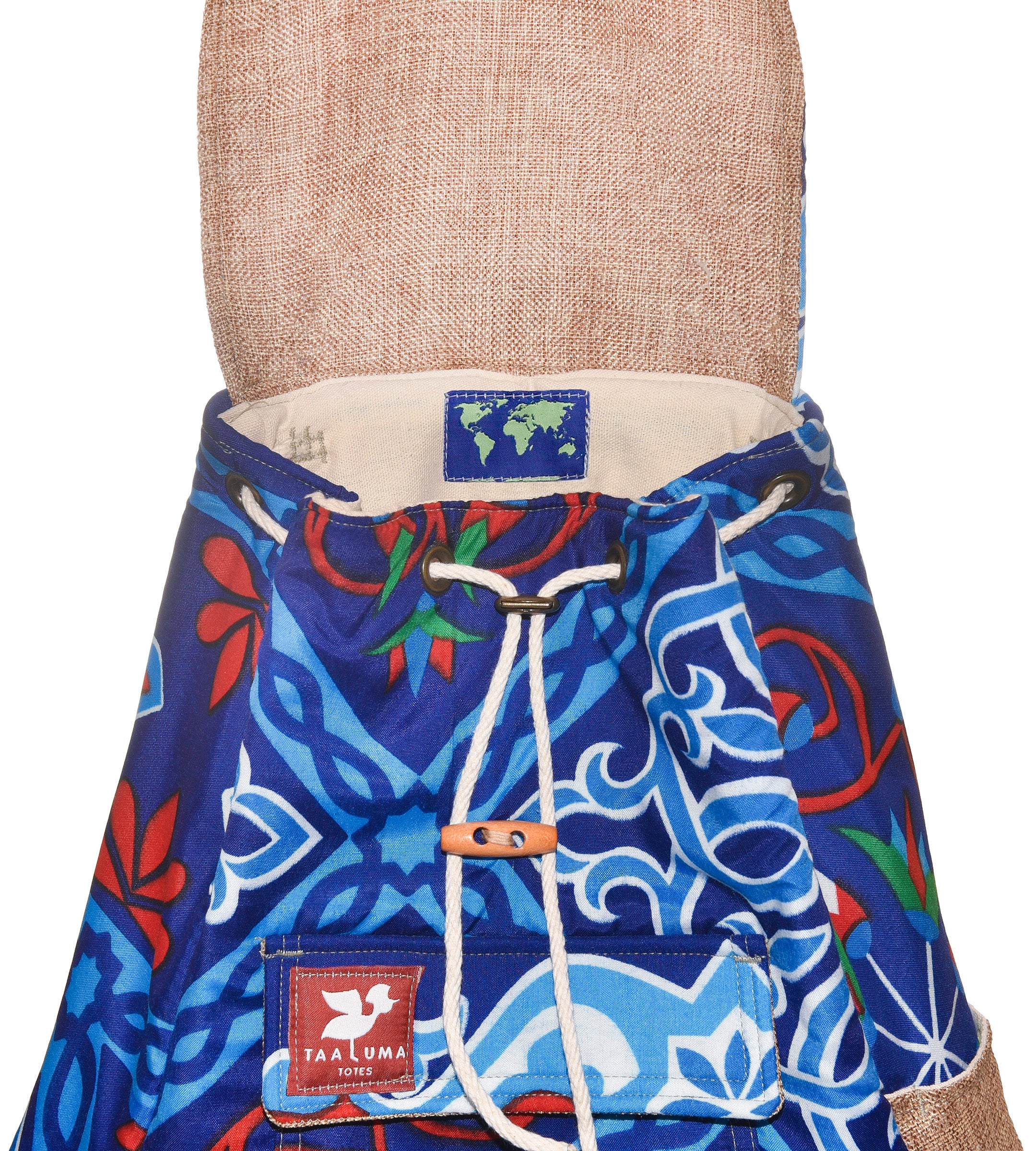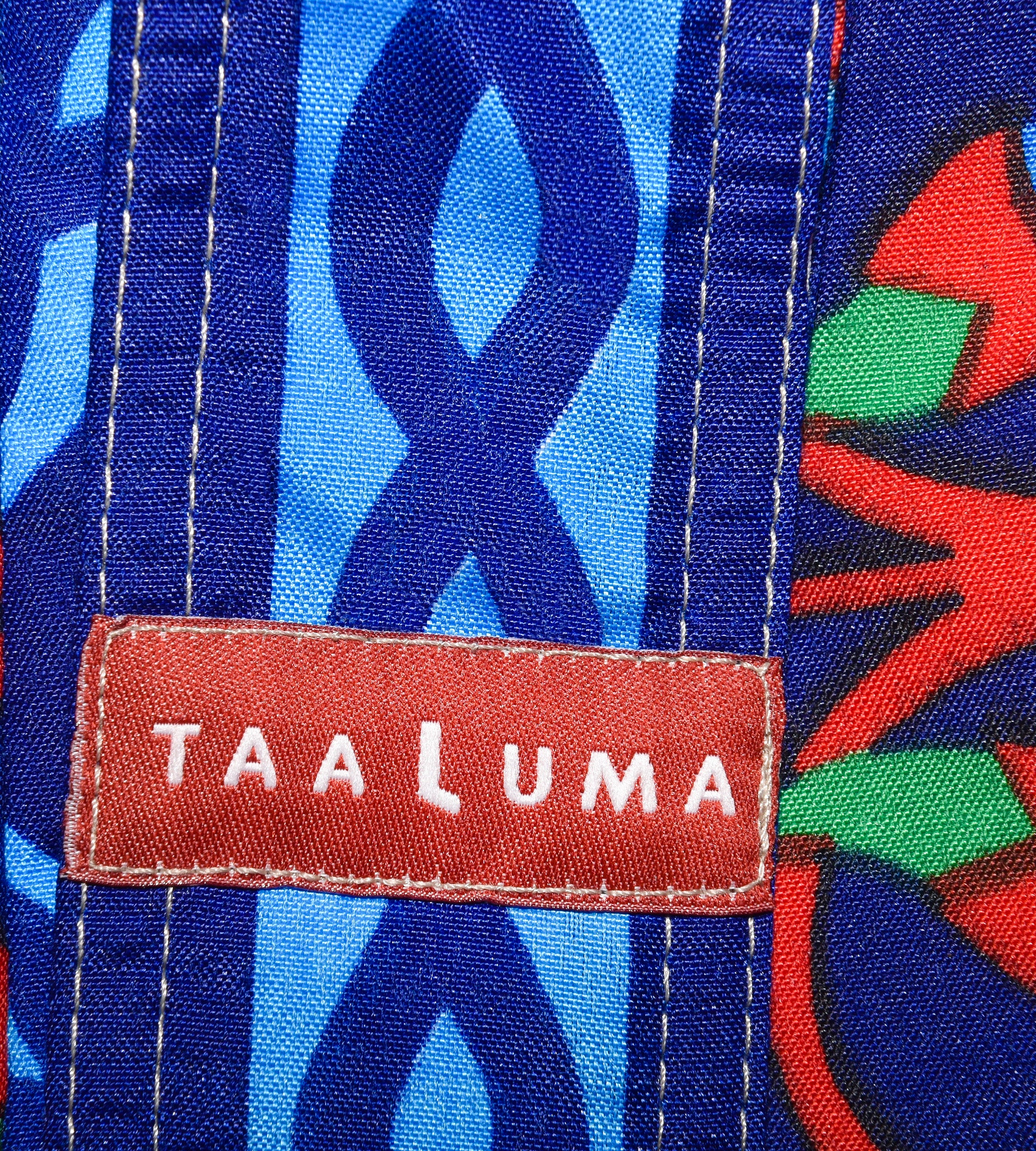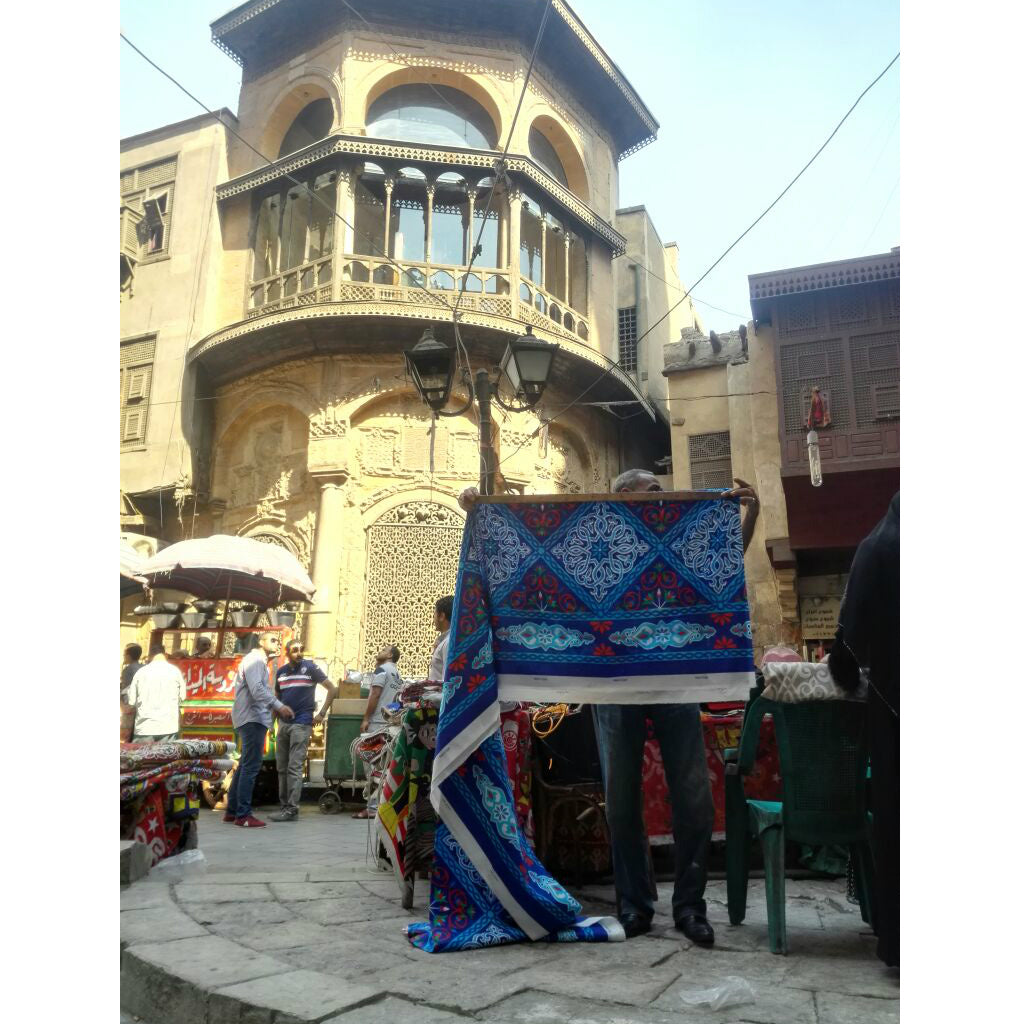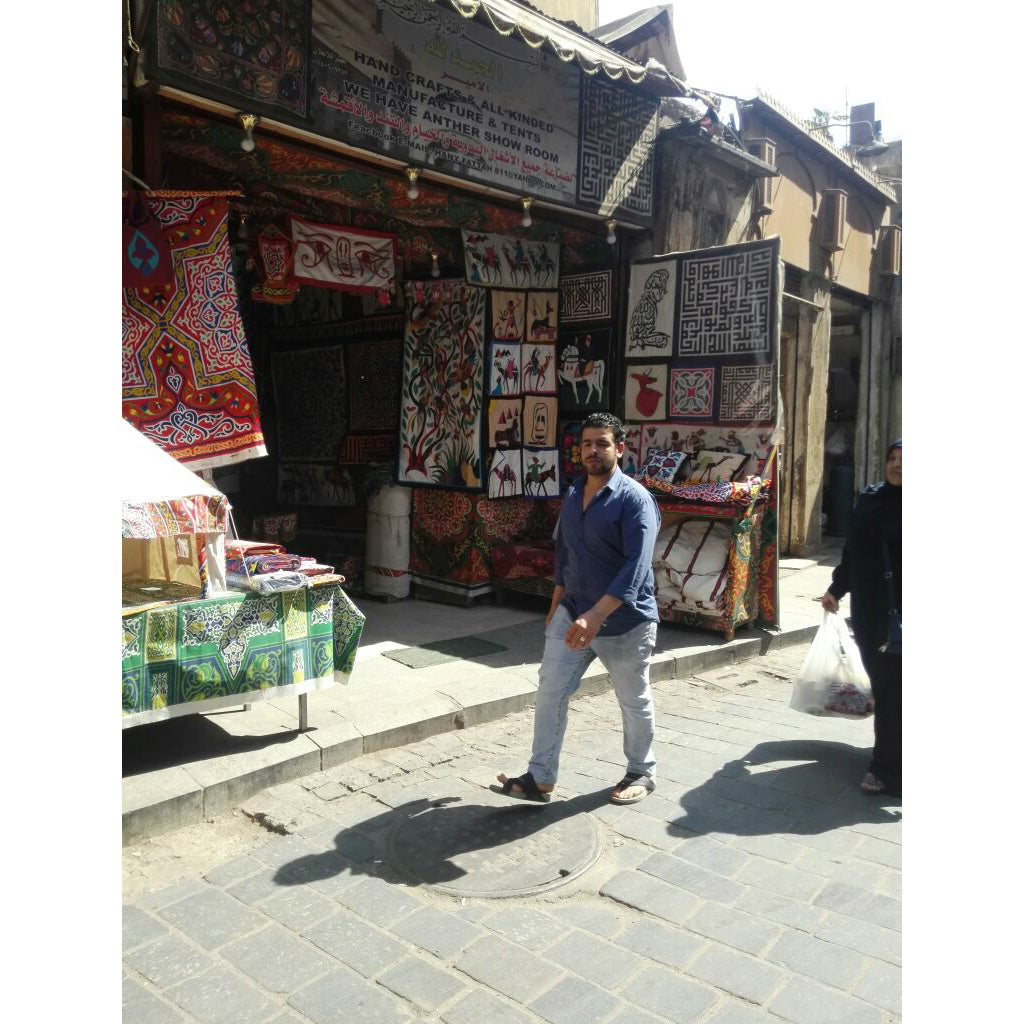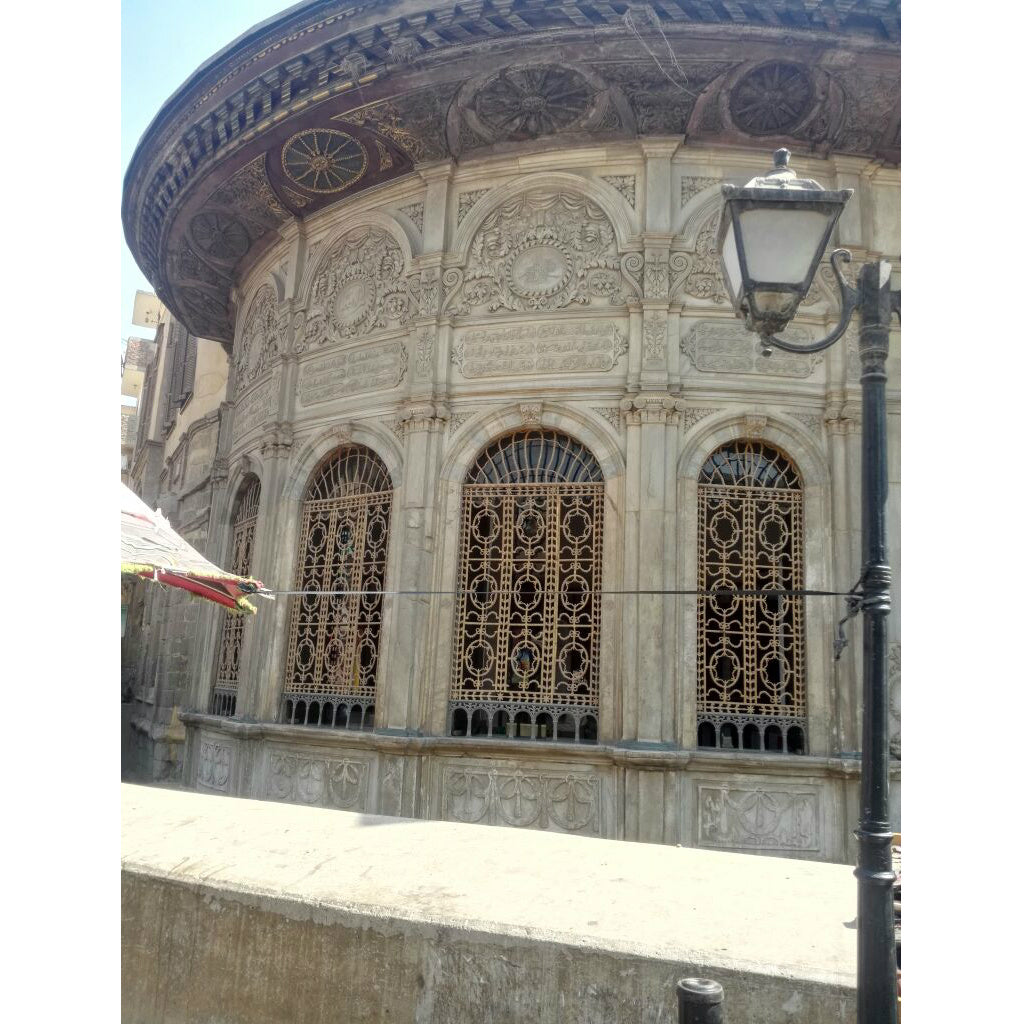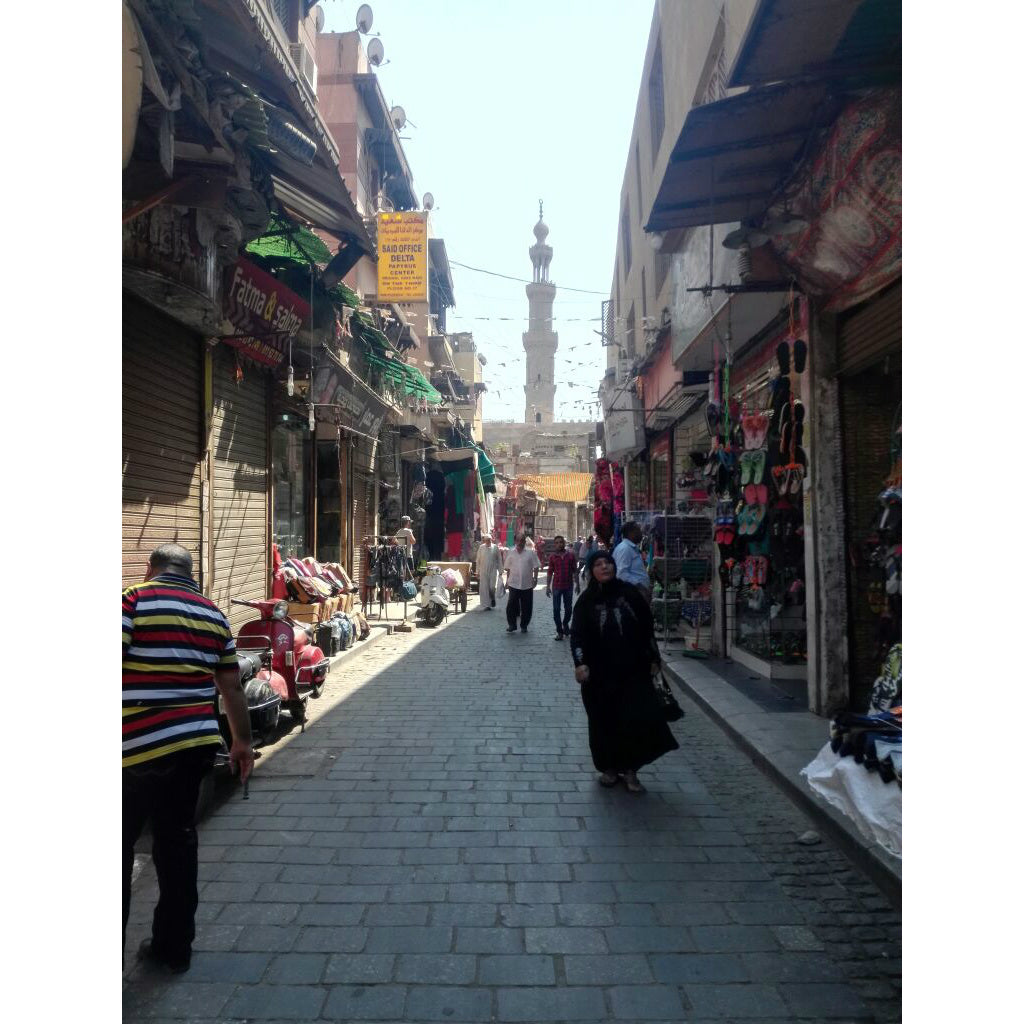 Egypt Tote (by Sandra Aziz)
Fabric from Cairo, Egypt brought to you by traveler Sandra Aziz.
"This is a widely famous fabric and print in Egypt. It is called Kheyameya. It's been part of Egyptians' lives for centuries. You can see the fabric everywhere in Egypt but now more during Ramadan, the fasting month in Islam. It is used to make huge tents. These tents are used for funerals, local weddings and gatherings in Ramadan. Now people use this fabric to decorate their houses in almost everything, trays, cushions, table cloth, etc." —Sandra Aziz
1 of 24
Limited Edition:  Only 24 made.  Be 1 of 24.
Made in USA
Fits a 17" laptop
Passport pocket inside
Traveler
Sandra Aziz:  Sandra was born and raised in Egypt. She has travelled all over the world…from Africa to Europe and all in between… but she will always consider Egypt to be her country. There is something special about the history and spirit of the country that keeps Sandra on the Cairo'ad to Egypt each chance she gets!