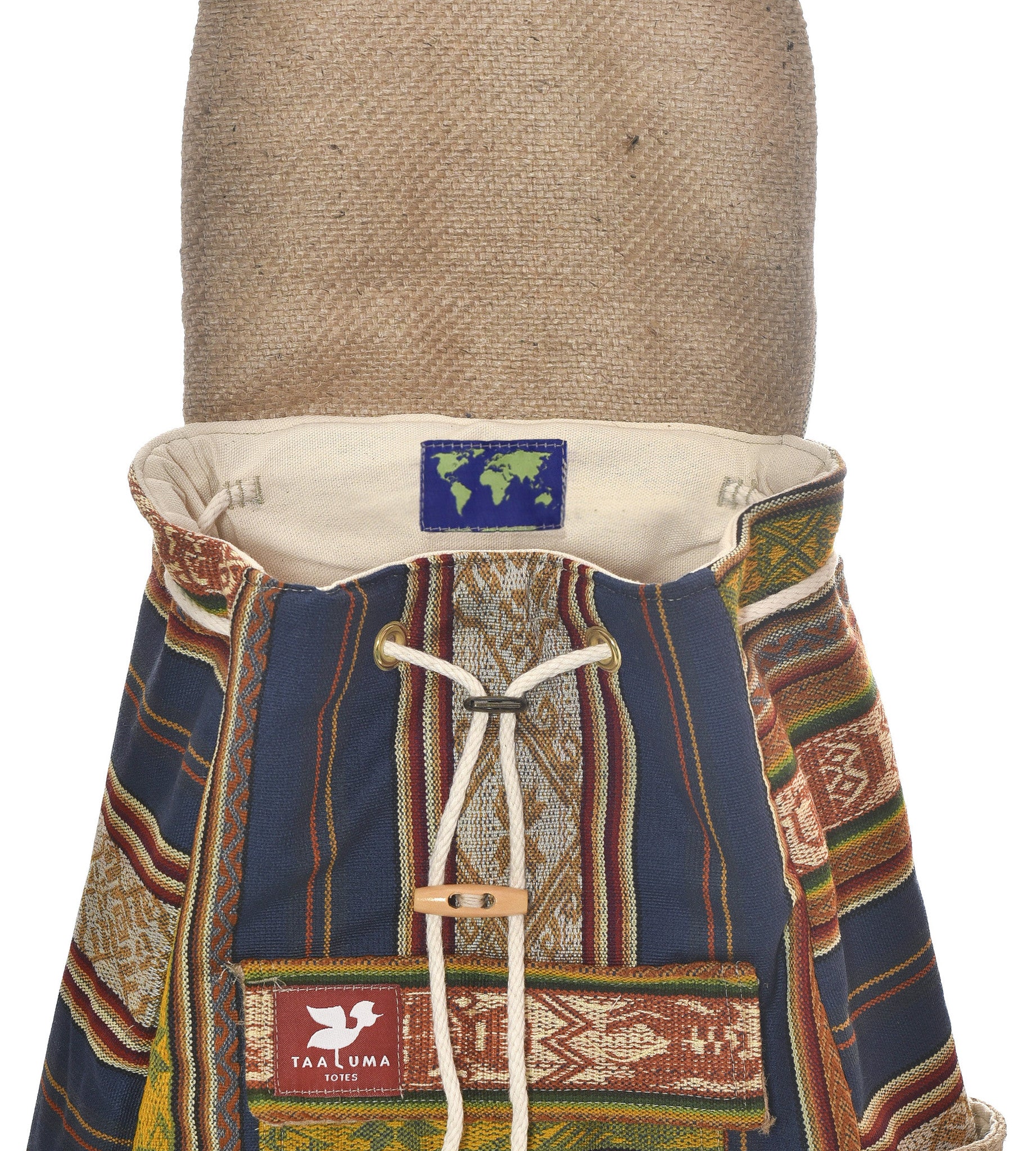 Ecuador Tote (by Lisa Waters)
Fabric from Otavalo, Ecuador brought to you by traveler Lisa Waters.
"This fabric sums up Ecuador perfectly!  For being a small country, Ecuador has incredible variety.  The fish represent the country's beautiful coastline, while the llamas represent its incredible Andes Mountains." —Lisa Waters
1 of 16
Limited Edition:  Only 16 made.  Be 1 of 16.
Made in USA
Fits a 17" laptop
Carry-on approved
Traveler
Lisa Waters:  This French-speaking, returned Peace Corps volunteer is now a loving mother and ESOL teacher. On Global Celebration days at the local elementary school you may see her with her Game'bia face on walking the halls in traditional wrap skirts and tops from her days as a teacher-trainer in The Gambia, West Africa. Lisa's nomadic past has taken her to Malaysia, Ivory Coast, Taiwan and Japan. With family now living in Ecuador, she is excited to have this Ecua'door open for a visit with her husband and two boys!
Bring back fabric from your next trip