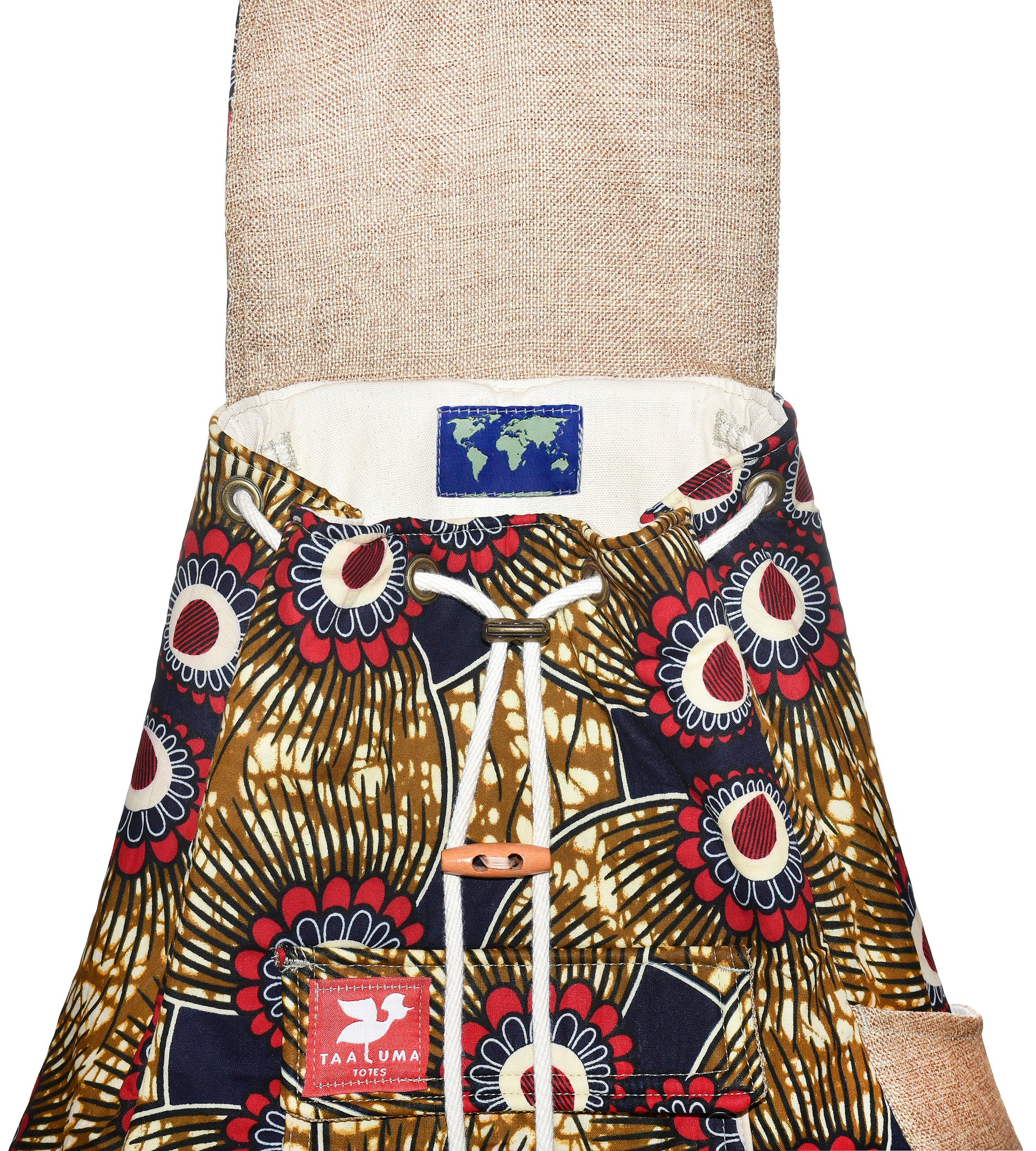 Democratic Republic of Congo Tote (by Kayla Griffith)
Fabric from Goma, Democratic Republic of Congo brought to you by traveler Kayla Griffith.
"As is the custom in much of Africa, traditional garments such as this one are commonly seen to be utilized as dresses, skirts, wraps, bags/purses, and baby-carriers. The uses for these fabrics are endless!" —Kayla Griffith
1 of 24
Limited Edition:  Only 24 made.
Read the story behind this fabric

 

HERE.
Made in USA
Fits a 15" laptop
Passport pocket inside
Traveler
Kayla Griffith:  As a doctor working in Tanzania, Kayla knows a thing or two about travel!  For her, the Tur-key to travel begins with catching as many sunrises and sunsets as possible. She loves spending time on the ocean, lakes or river because she finds there to be something particularly special about an afternoon on the Nicar-agua. Kayla Myanmar-vels over a new place by roaming the streets and markets with a local fruit in one hand and her Nikon in the other!
Bring back fabric from your next trip