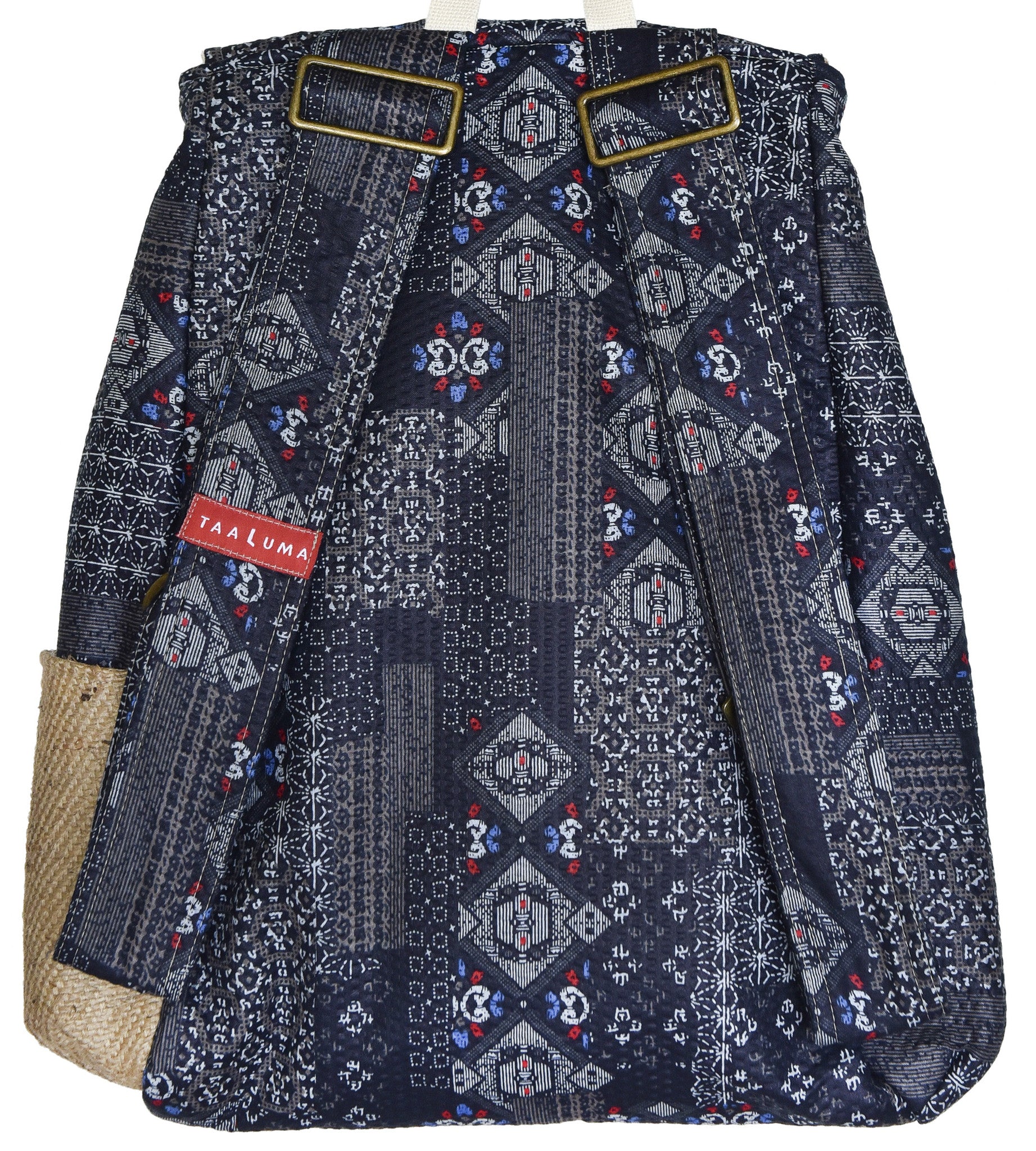 China Tote (by Alyx Bean)
Traditional fabric from Shanghai, China brought to you by traveler Alyx Bean.
"One of the most impressive parts of Shanghai, China was the city skyline at night. The city's famous bridges reward highway drivers with a spectacular panoramic view of the urban landscape and nightly light shows. In search of the perfect fabric, we made our way to the "textile district" of Shanghai, where hundreds of merchants line the warehouse style showrooms selling various fabrics and their specific tailoring and design services.  While making my way through thousands of fabrics, I spotted this print that reminded me so much of the bright city lights against the dark blue sky." —Alyx Bean
1 of 24
Limited Edition:  Only 24 made.  Be 1 of 24.
Made in USA
Fits a 17" laptop
Carry-on approved
Traveler
Alyx Bean:  For traveler Alyx, an adventure in a new country begins by chatting with local strangers. With each conversation, bit-Dubai-bit she can feel her perspective on life change. She loves trying local food at every occ-Asian she can. By the end of the trip, Alyx makes sure to find a particularly meaningful souvenir to bring back home and remind her of that India-earing adventure.
Bring back fabric from your next trip