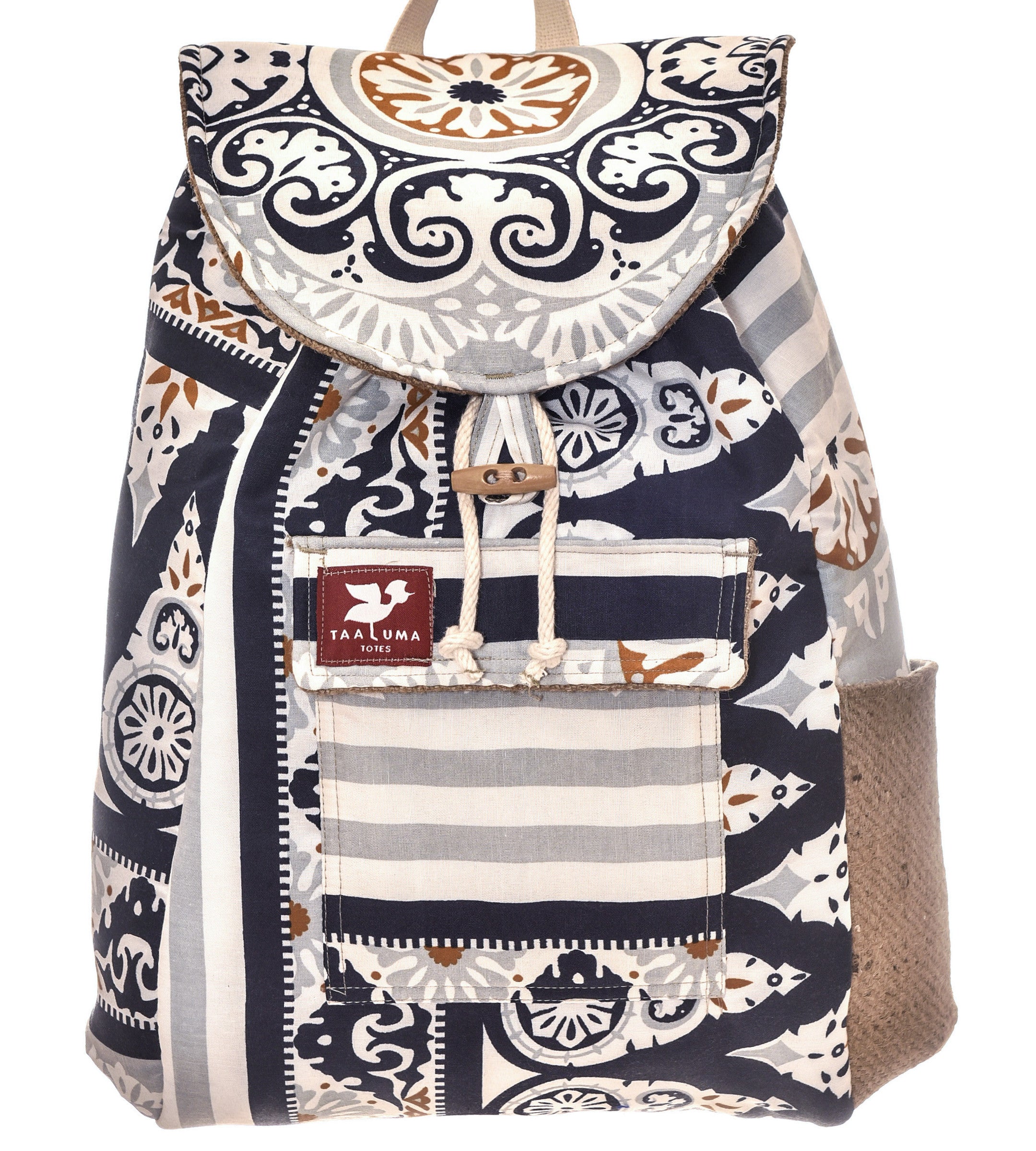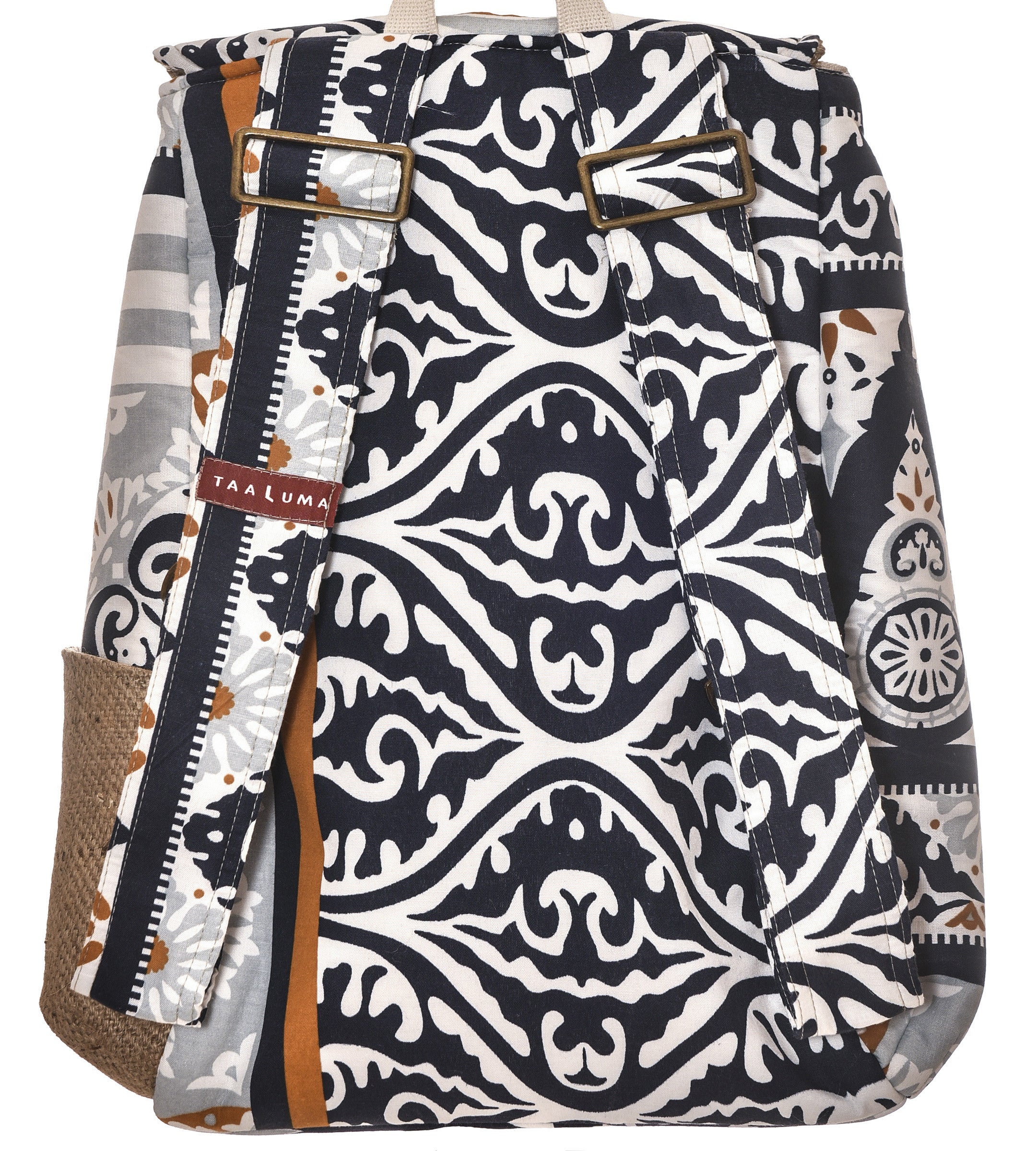 Chad Tote (by Amy Gustafson)
Fabric from N'djamena, Chad brought to you by traveler Amy Gustafson.
"We found the fabric at the Grand Marche in N'djamena, the capital city of Chad. The fabric was originally intended for use in bedsheets or drapery, but we loved the batik print and colors. Everything in Chad is very colorful and printed, so it's uncommon to see more muted colors in a fabric. The Grand Marche is one of the city's largest outdoor markets/bazaars and it's quite the experience. We saw vendors selling fully decorated Christmas trees, clothing, fresh produce and meat, kitchenware, jewelry, you name it and there's a vendor selling it." — Amy Gustafson
1 of 16
Limited Edition:  Only 16 made.  Be 1 of 16.
Made in USA
Fits a 17" laptop
Carry-on approved
Traveler
Amy Gustafson:  Amy and her husband went to Chad to visit friends living in the country. From visiting historical architecture in the tiny town of Gaoui, to being invited into a family's home for henna tattoos, there were treasures to discover at each turn. With a camera in one hand and henna tattoo on the other, it's safe to say that Amy C'had the time of her life!
Bring back fabric from your next trip