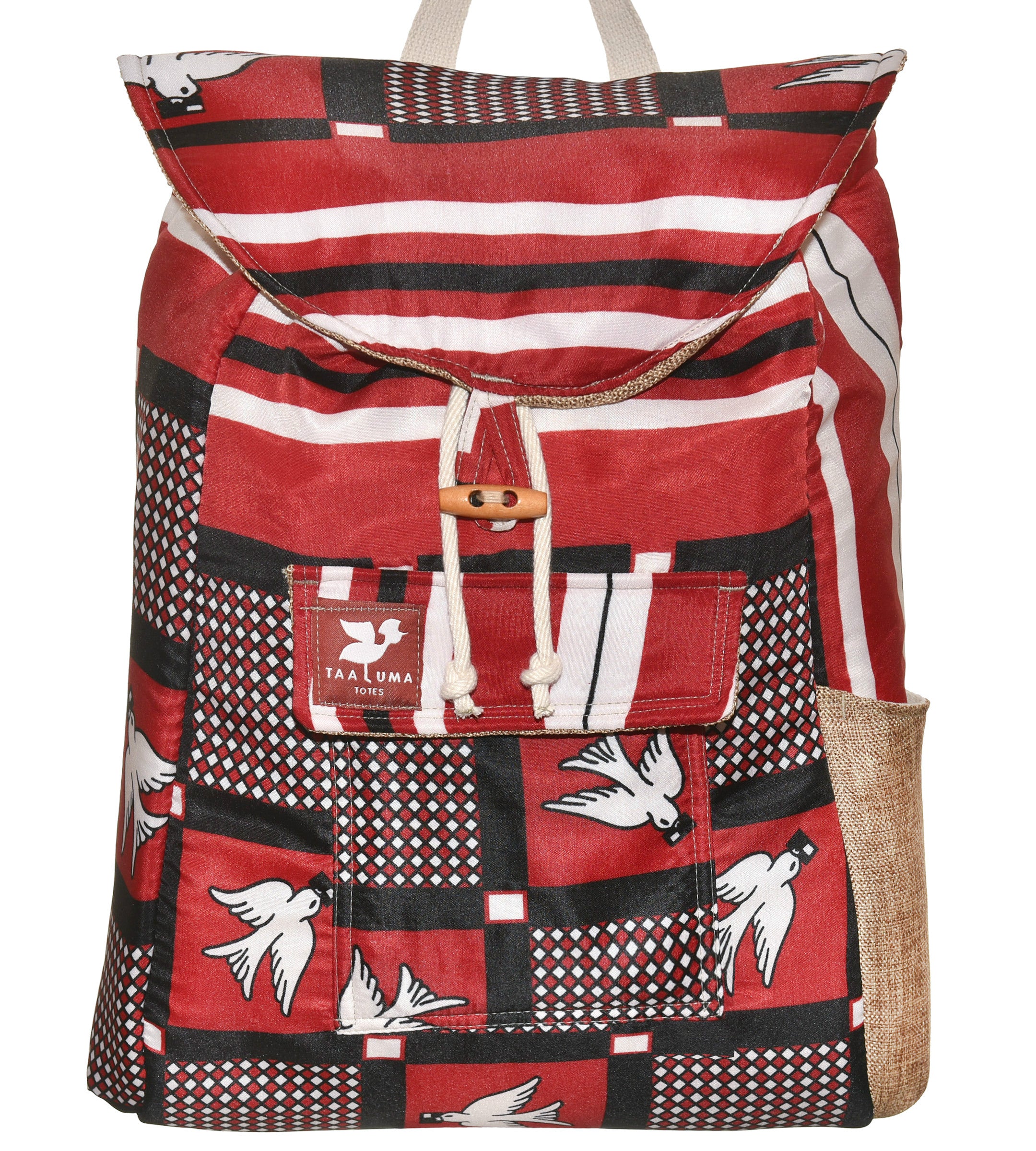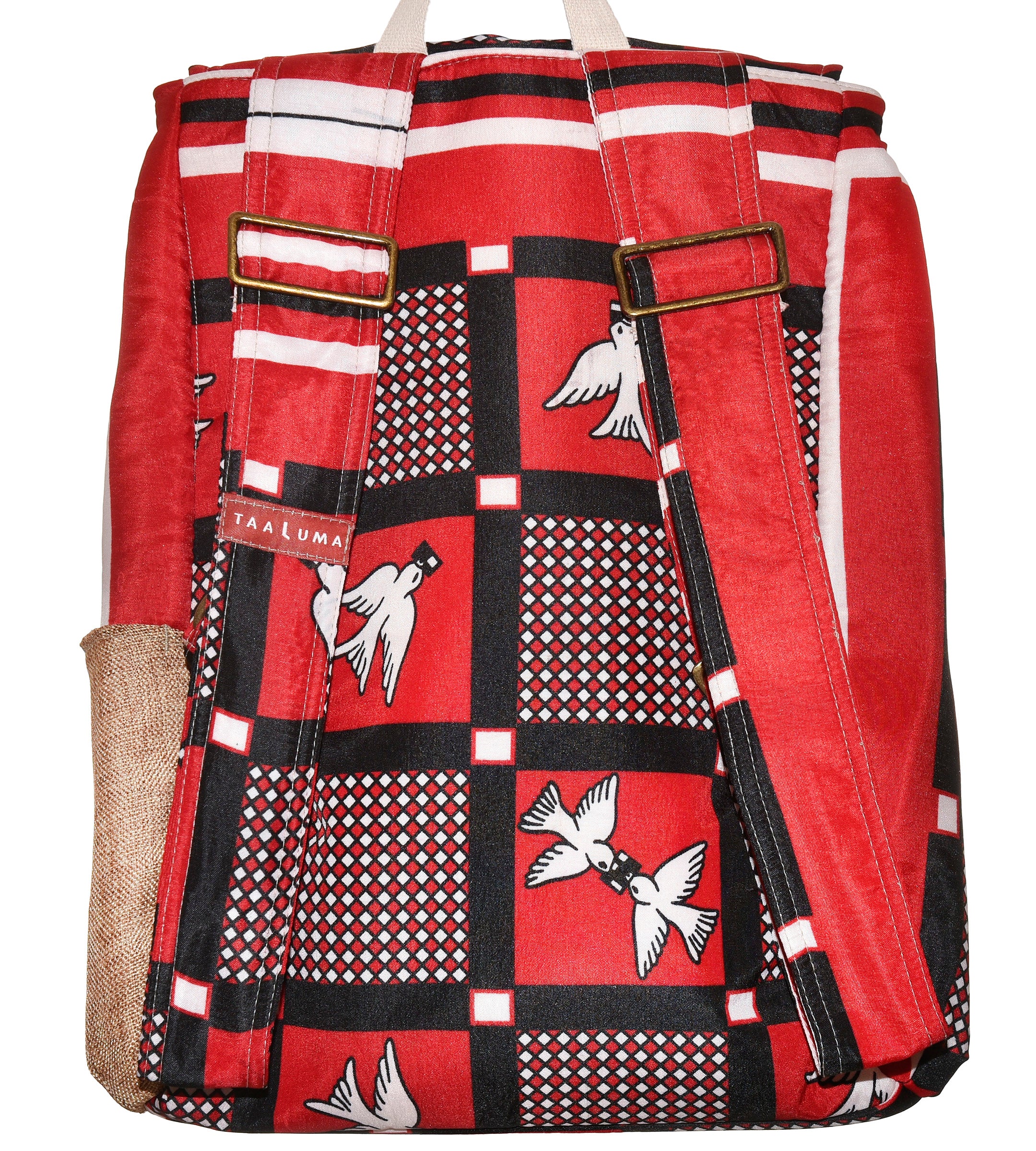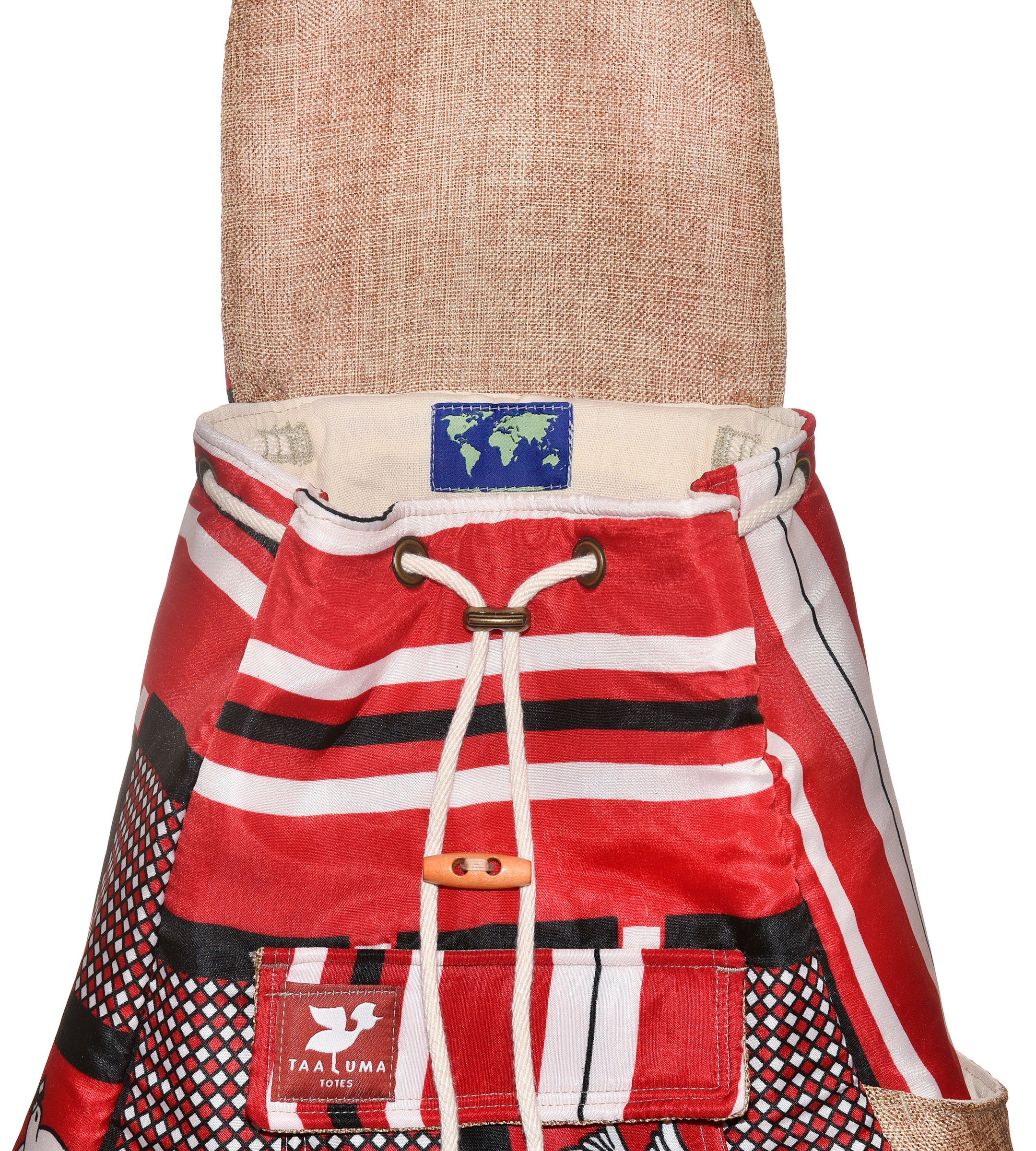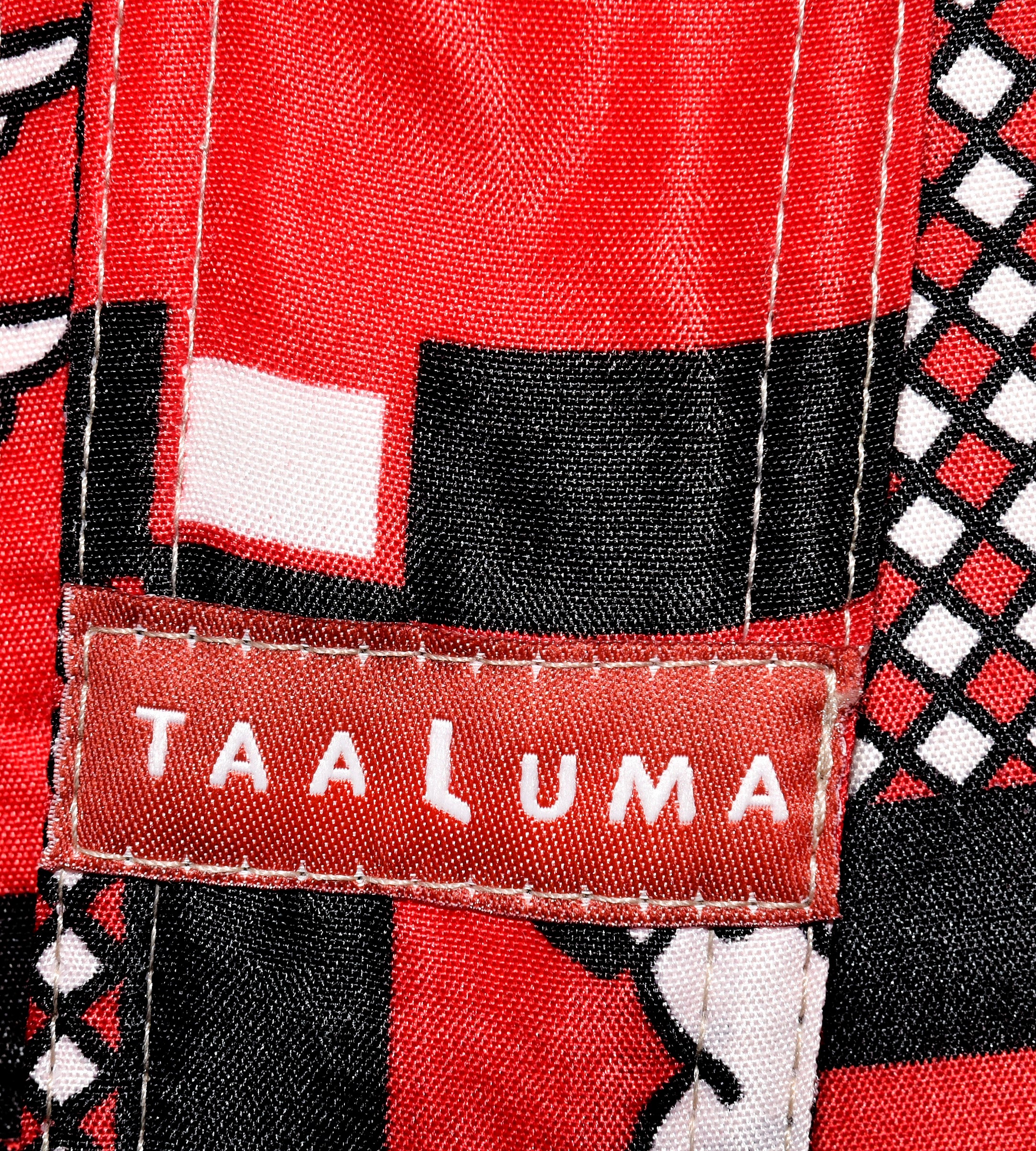 Burkina Faso Tote (by Sheila Bitibale)
Traditional fabric from Bobo-Dioulasso, Burkina Faso brought to you by traveler Sheila Bitibale.
"They have a large market in Bobo-Dioulasso, this fabric was found there. Although they have fabric shops everywhere it was tough to find. So often they make knock offs where the red is not as vibrant. I was excited to find the true fabric. The Mossi tribe is the largest tribe in Burkina Faso. Any culture event that the Mossi tribe performs they will have a piece of the fabric on their clothing. They have also commercialized the print with a brand name Burkindi." —Sheila Bitibale
1 of 36
Limited Edition:  Only 36 made.  Be 1 of 36.
Made in USA
Fits a 15" laptop
Passport pocket inside
Traveler
Sheila Bitibale:  Sheila's husband is from Burkina Faso, so together they love to visit as often as possible. When visiting a new country with a new culture, she likes learning about a completely different kind of day. She enjoys exploring the rural areas because that's where she finds herself in a state of complete Burkina Faso'nation as she soaks up the local music, food and arts.
Bring back fabric from your next trip