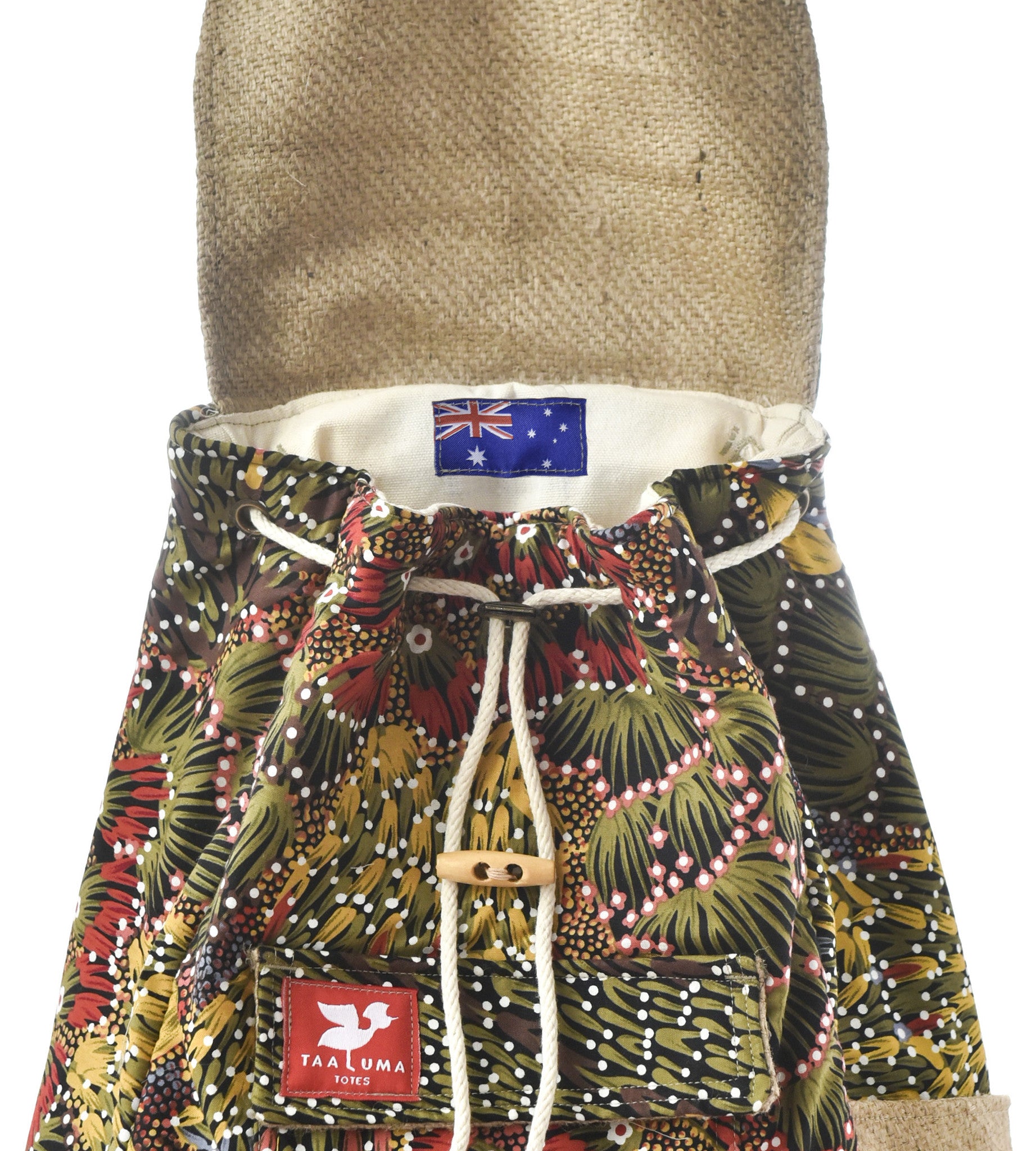 Made of traditional fabric from Australia, this tote funds a microloan for a person in Australia.
This tote won't cure the travel bug, but its padded lining makes it quite a pillow for overnight train rides.  And while you beat jet lag singing karaoke with locals, rest assured your passport's safe in the inside pocket.  
If blindly ordering from a menu goes wrong, your water bottle's handy in the side pocket—so wash it down and be glad you saved those in-flight peanuts.
Made in USA
Fits a 15" laptop
Carry-on approved
Read about this Australian dot art fabric HERE.