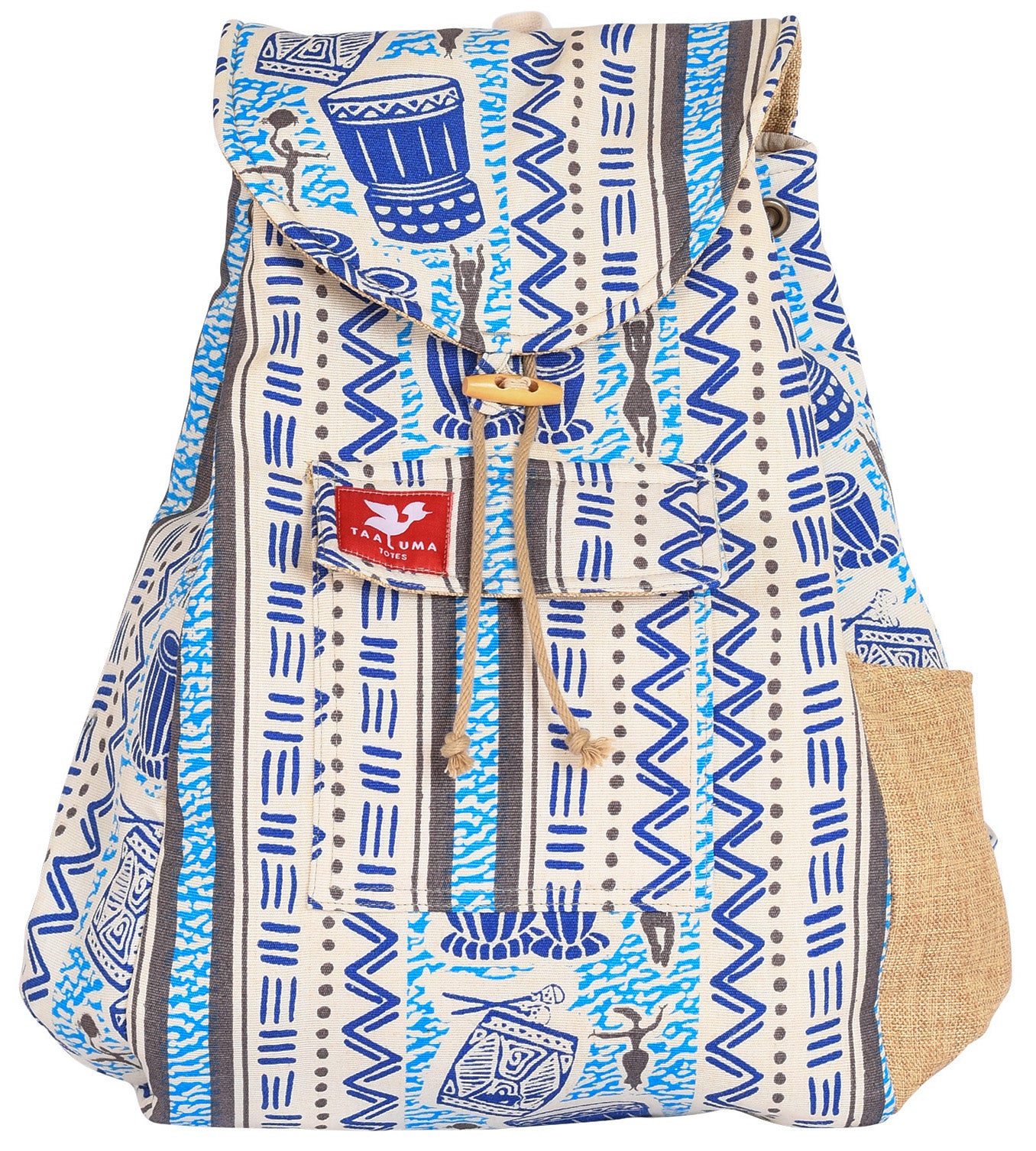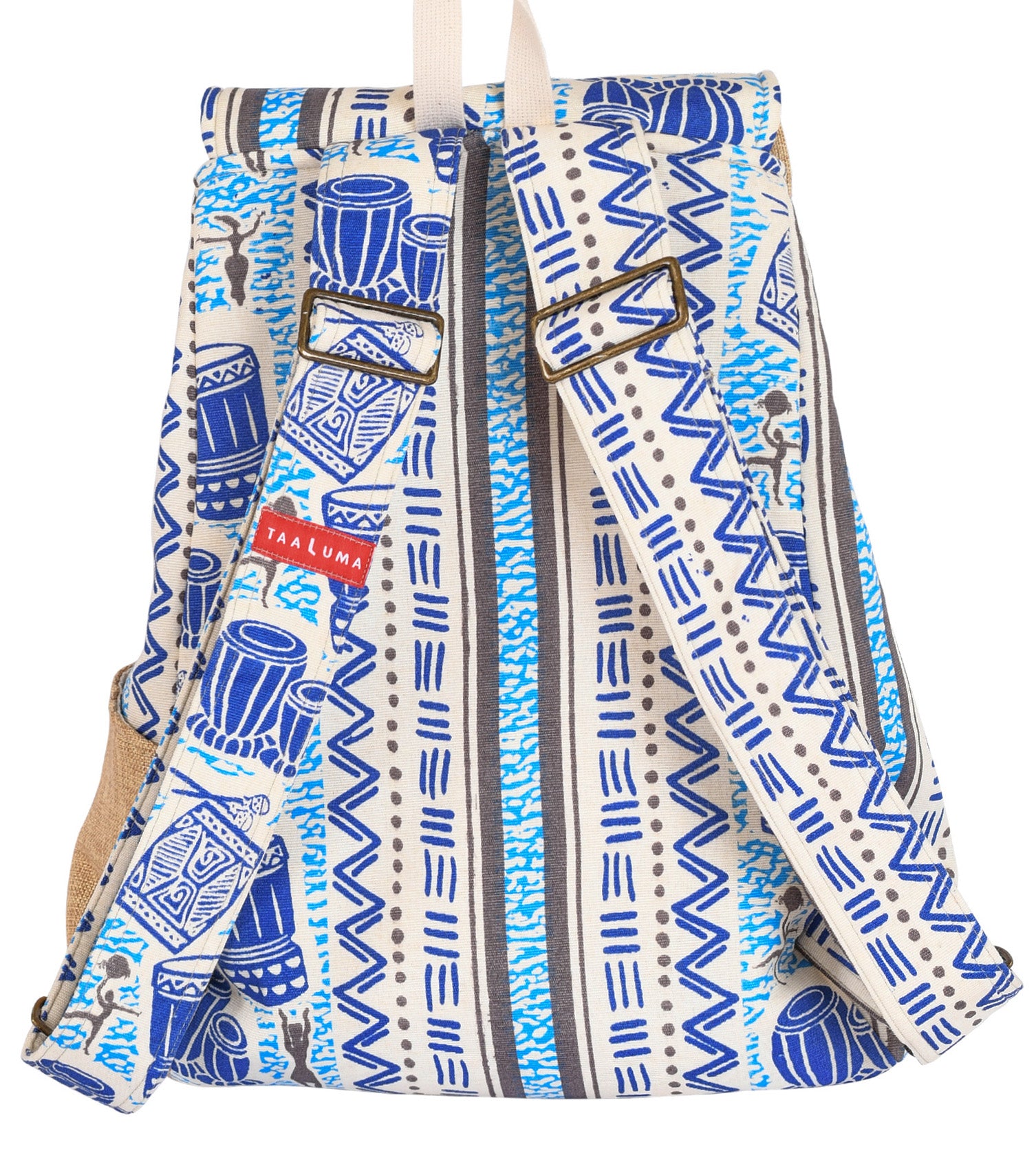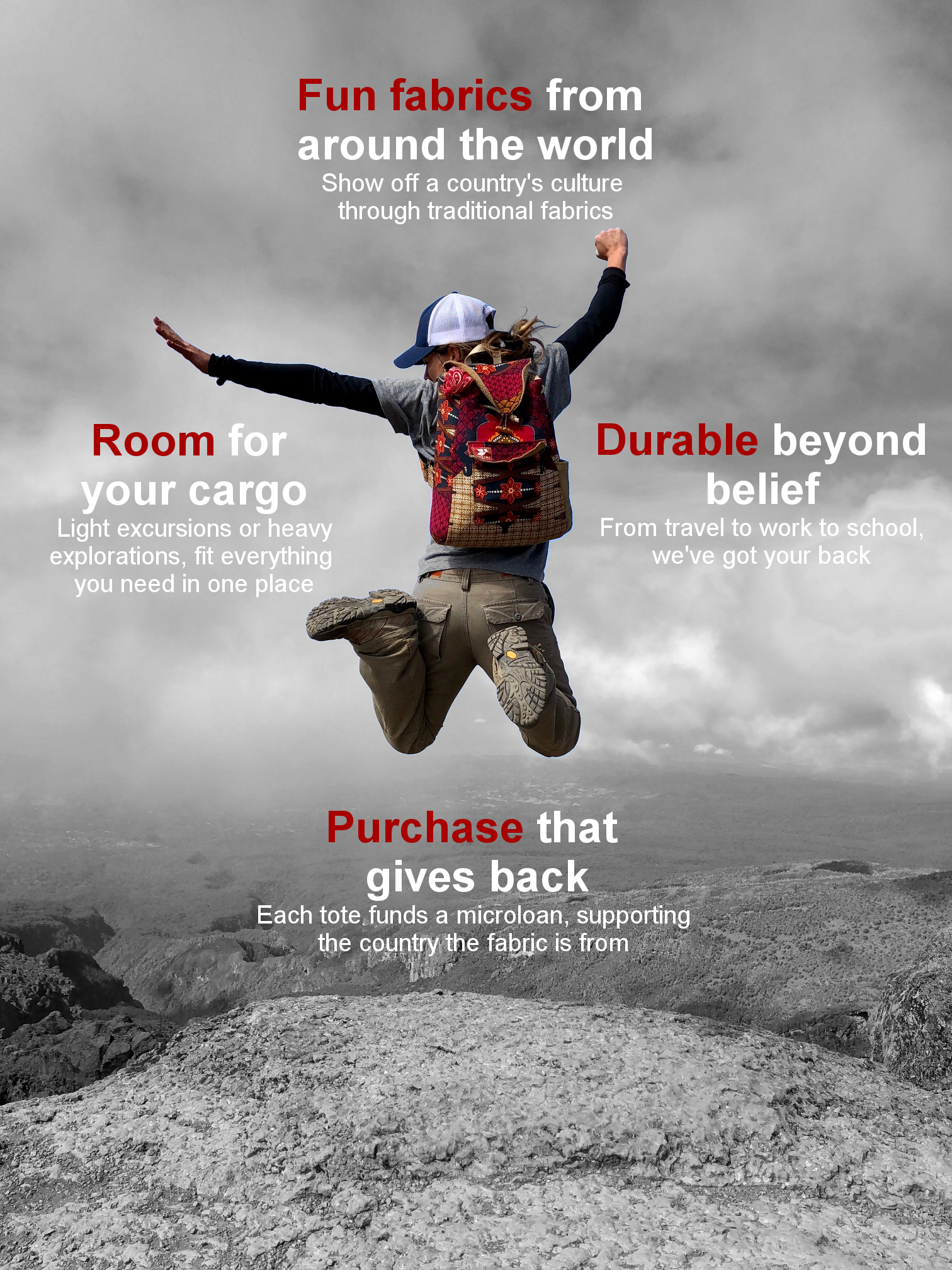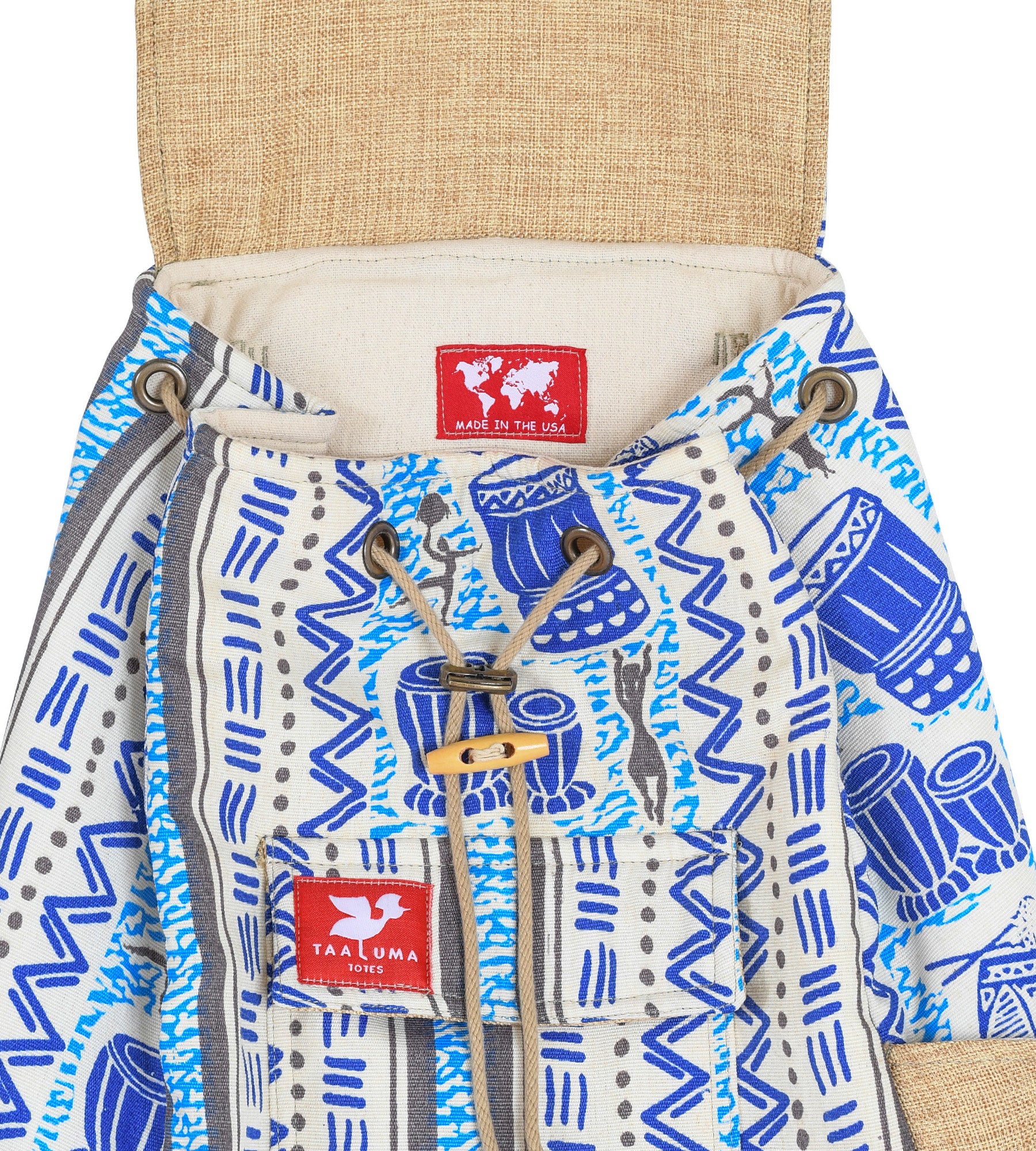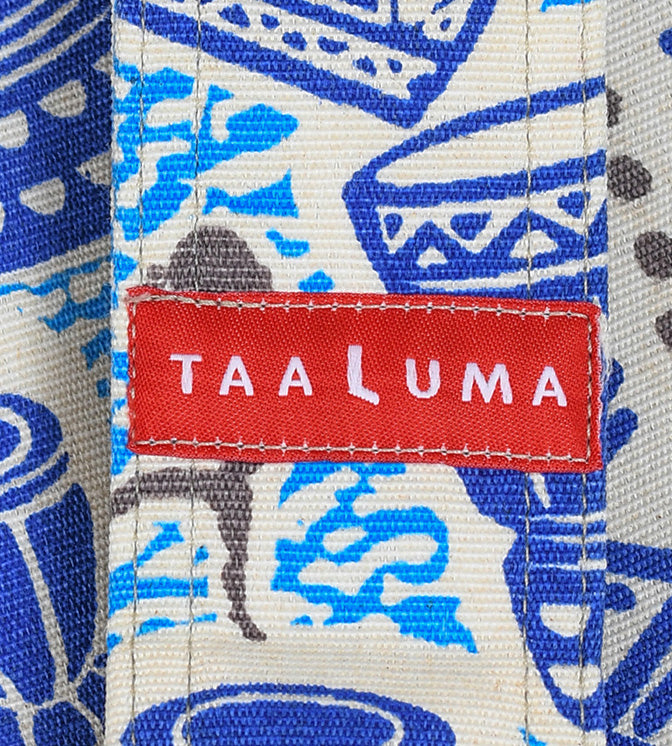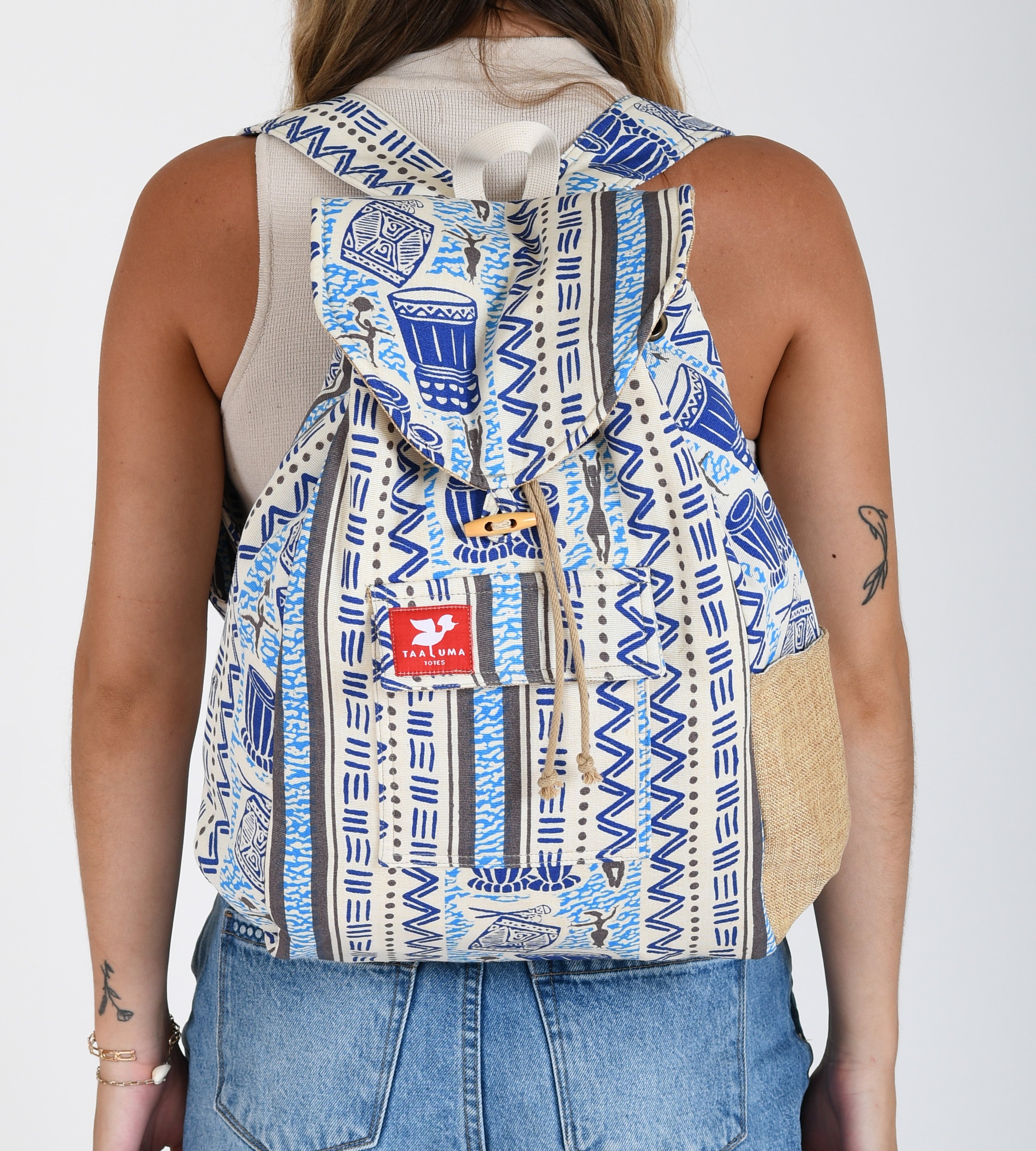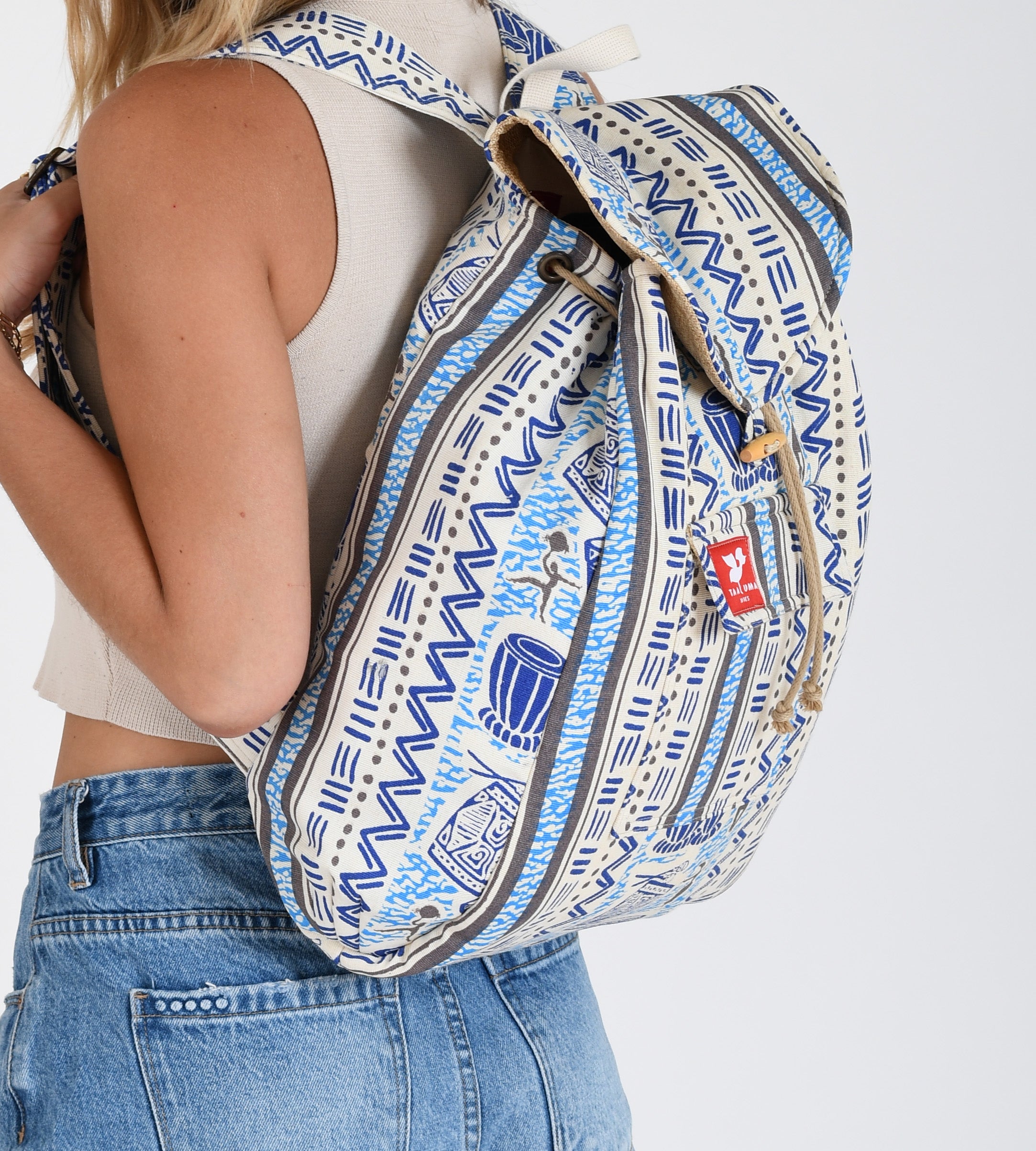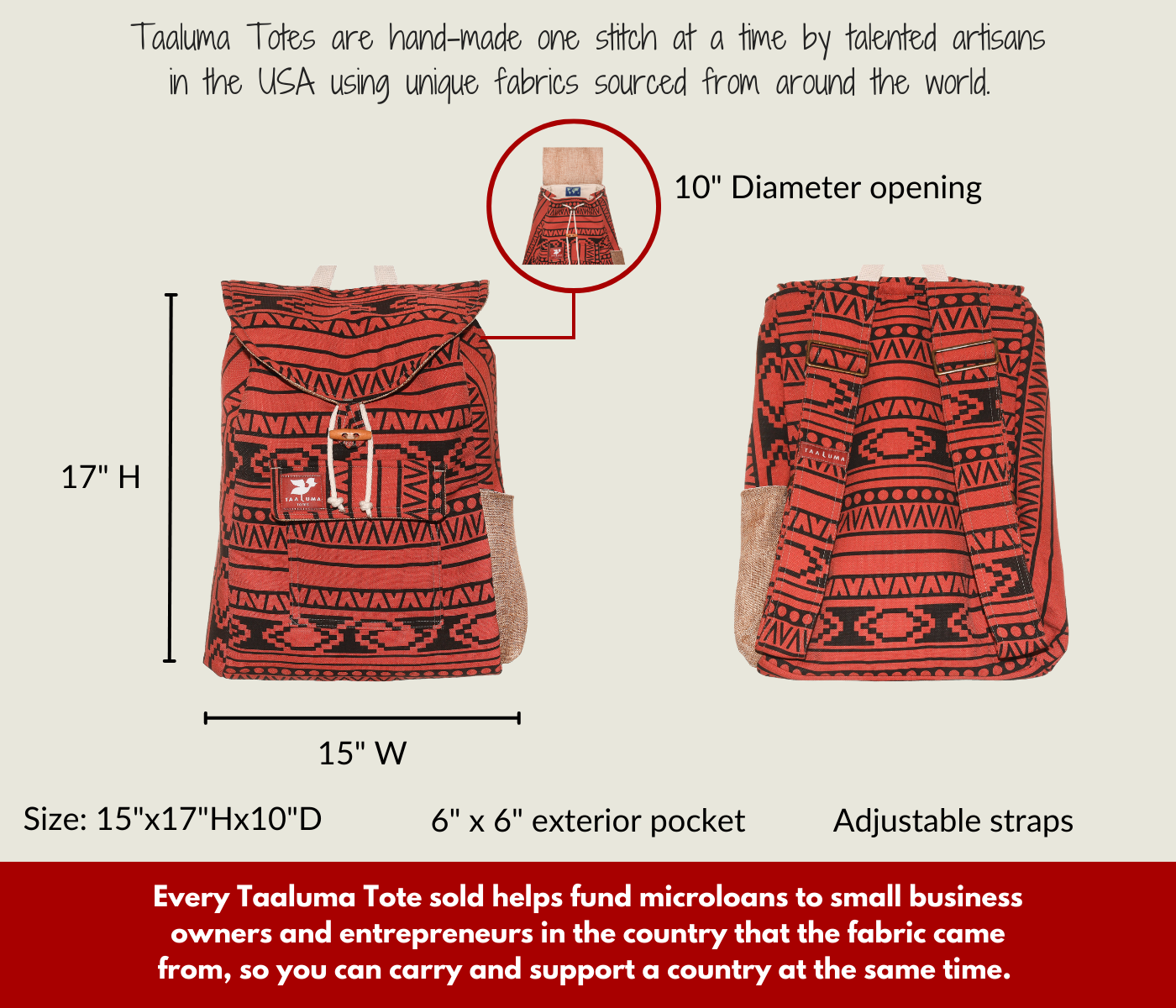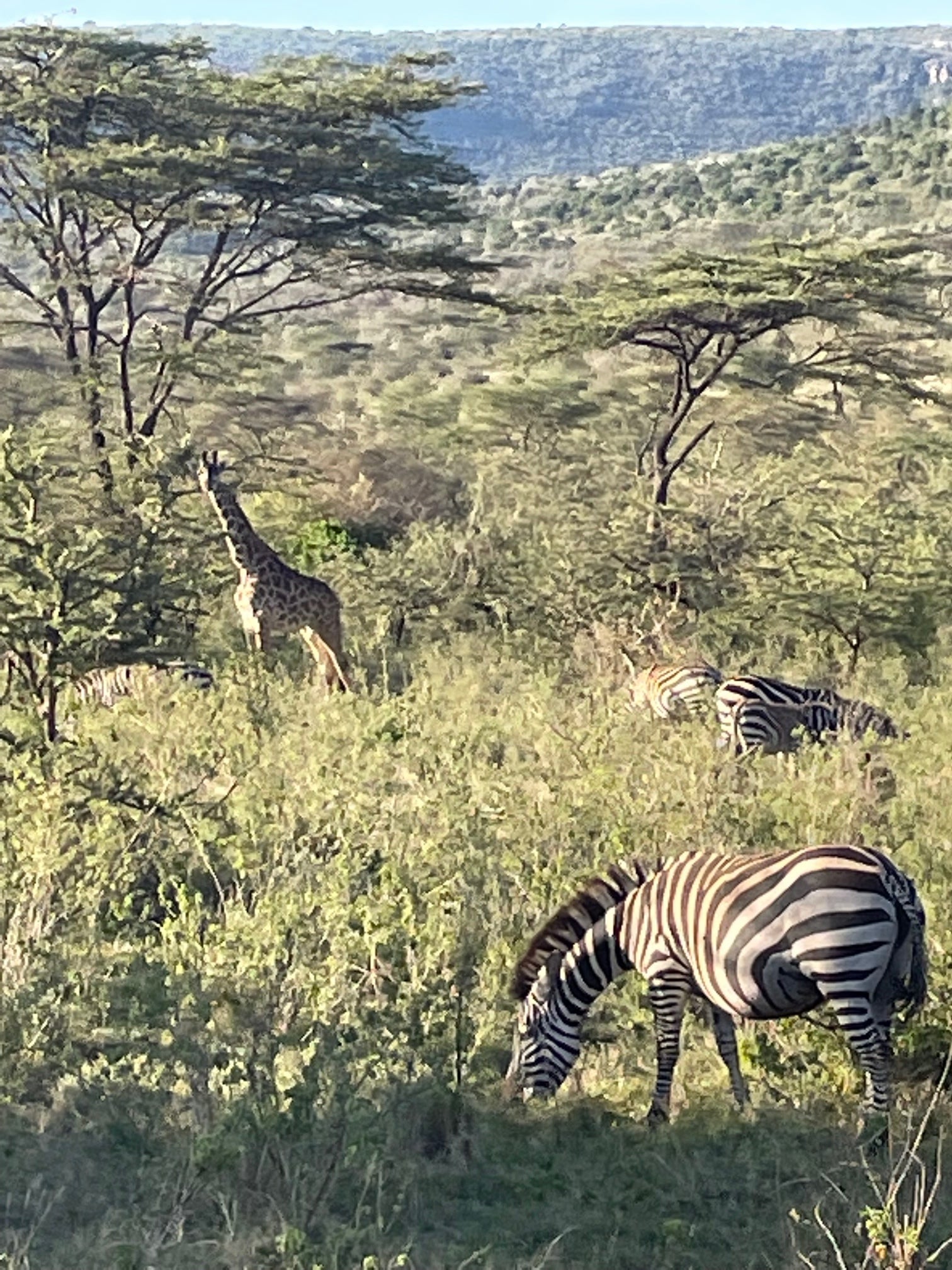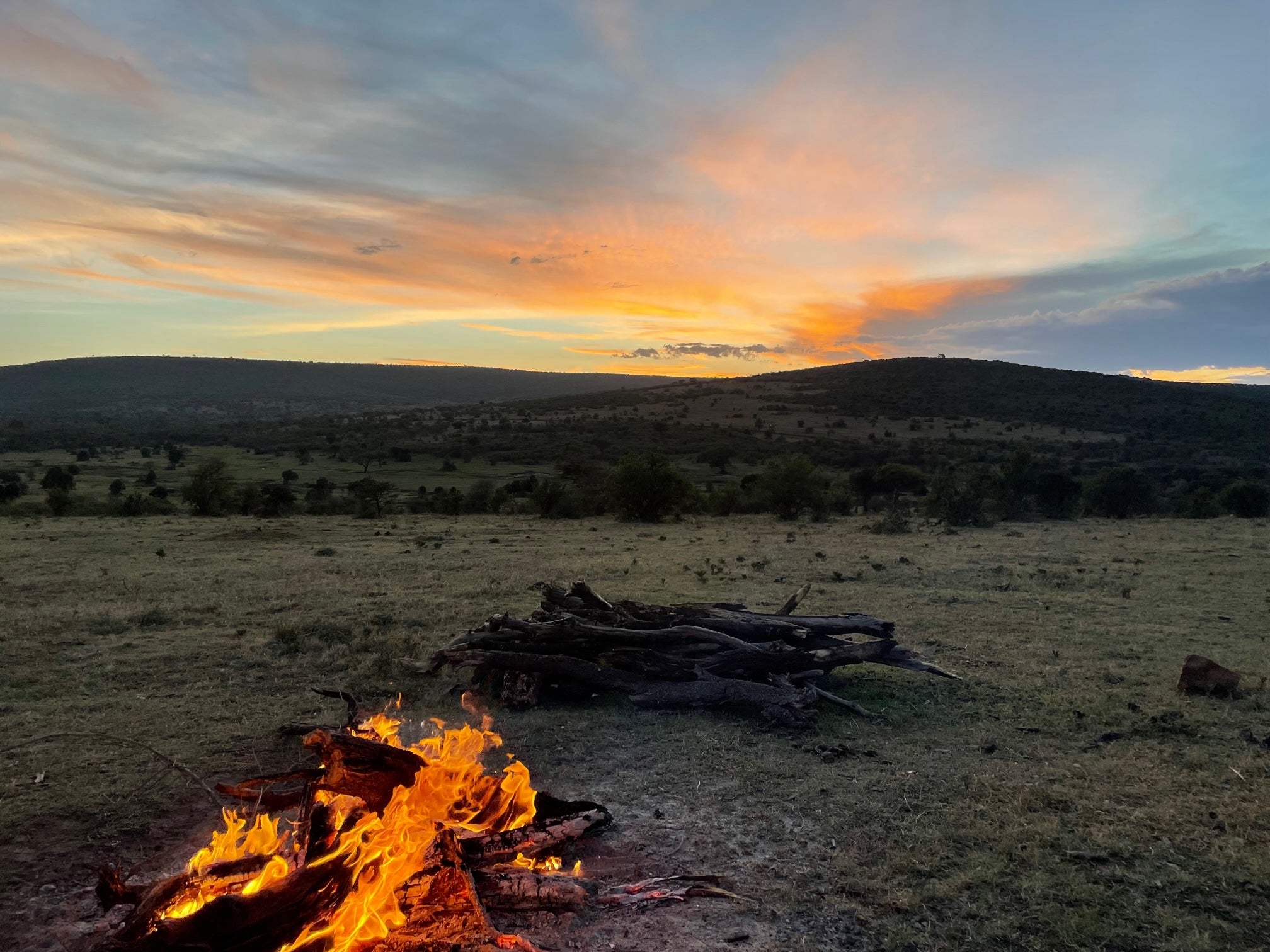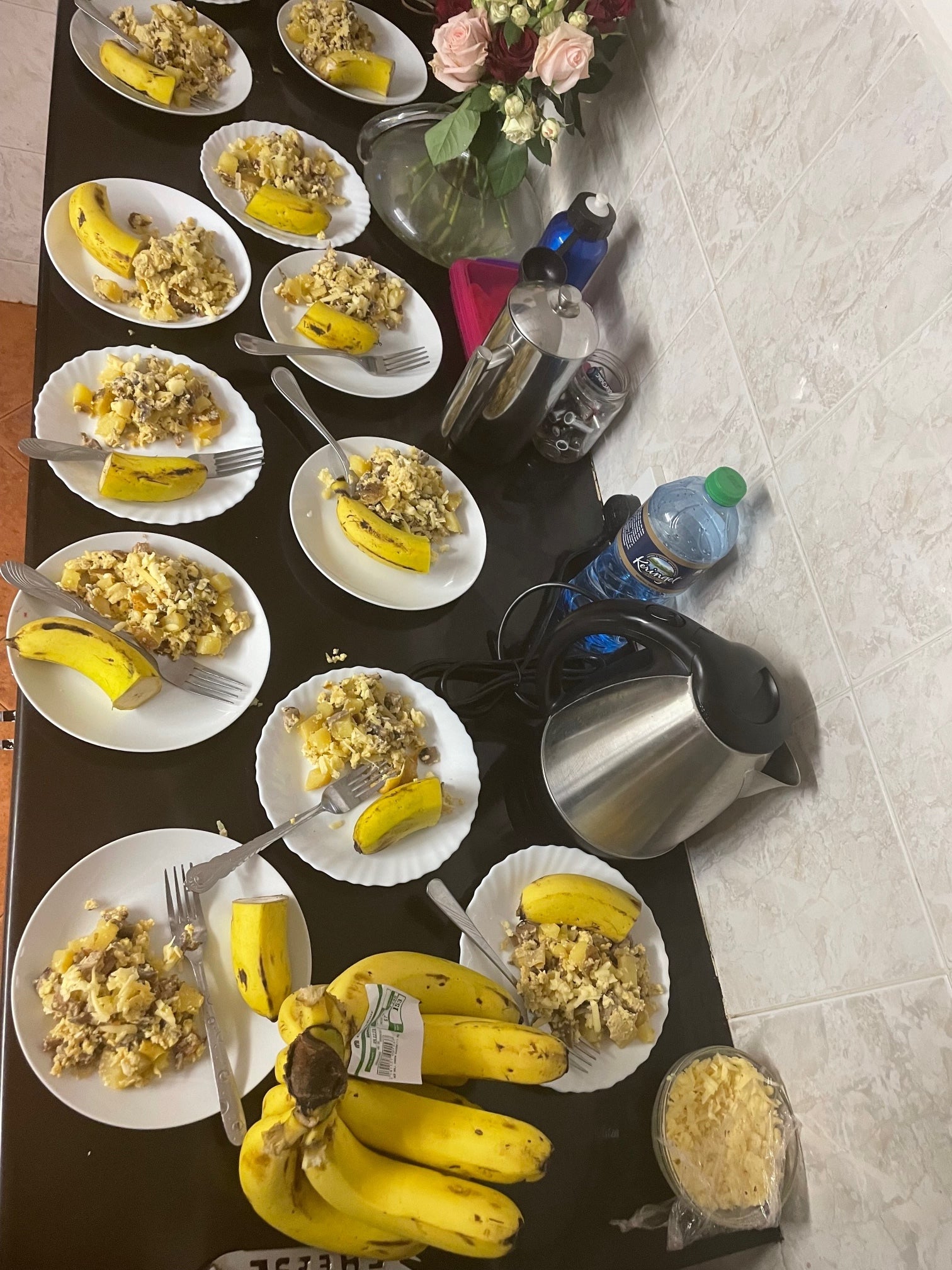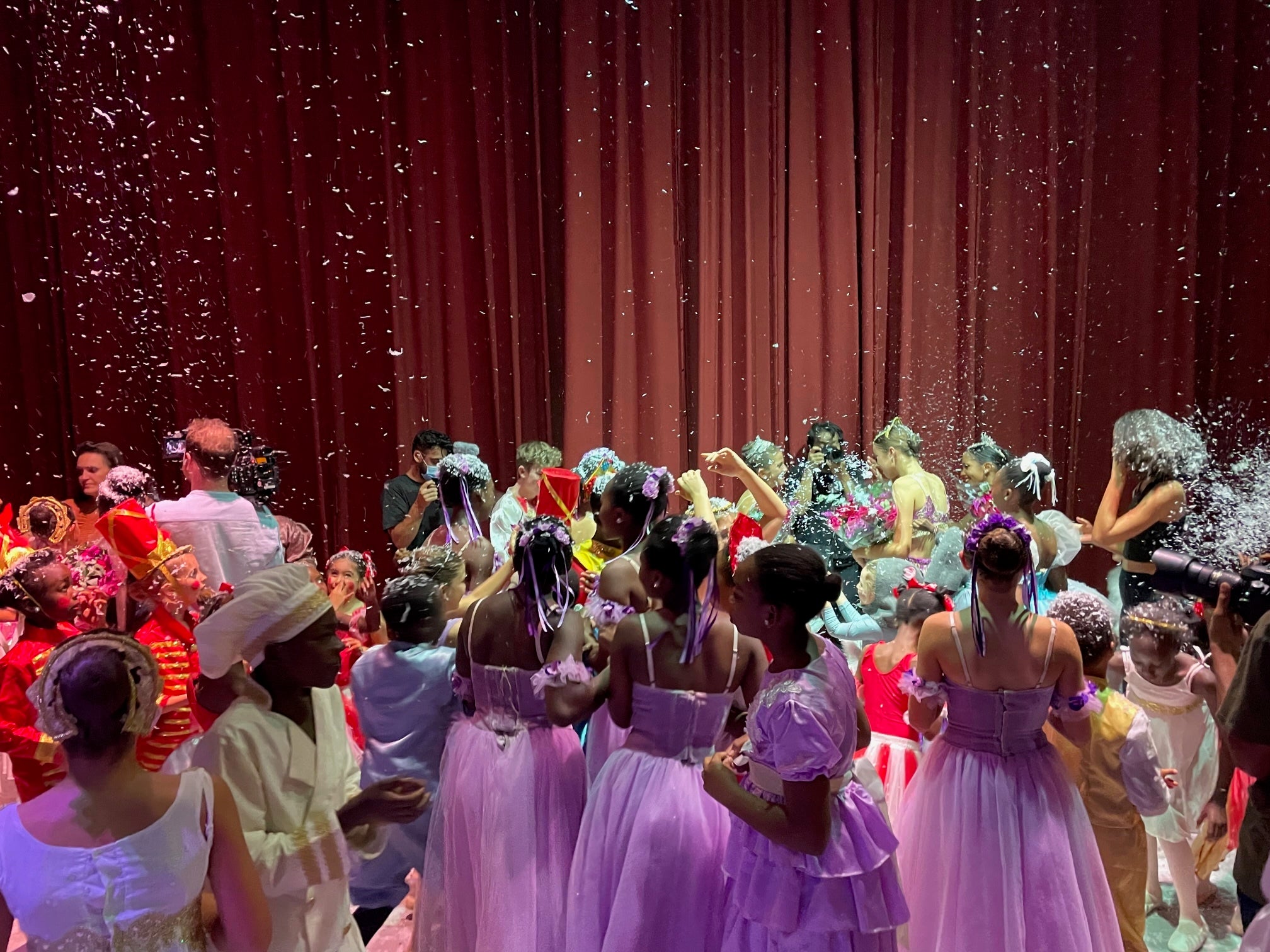 Kenya Tote (by Amy Brady)
Traditional fabric from Kenya brought to you by traveler Amy Brady.
"My adventure started in the fast-paced and exciting city of Nairobi, Kenya! I had traveled to visit my friend, Cooper Rust, and to learn more about her organization, Artists for Africa. Her organization provides arts education in local schools and provides to select students an opportunity to live in the Artists for Africa boarding house. Currently twelve children are living at the boarding house.  Between trips I stayed at the boarding house with the kids. Getting to know them better and see a small slice of their daily life was the highlight of the trip. Seeing the life-changing opportunity that the boarding house provides including food, medical, educational and dance training for these beautiful kids has given me a better perspective on what is truly important in this life. These kids are truly a part of my heart now and I am donating my proceeds from the sale of my bag to Artists for Africa (IG artistsforafricausa)" —Amy Brady
Limited Edition:  Only 30 made
Made in USA
Fits a 15" laptop
Passport pocket inside
Traveler
Amy Brady: Amy loves to Mex'plore a new country with three things in mind. #1... She takes notice of all the similarities between the new culture and her home in the US, #2... She celebrates all the differences between cultures that keep life interesting, and #3... she Baha'must find local honey to bring a taste of that new culture back home with her!