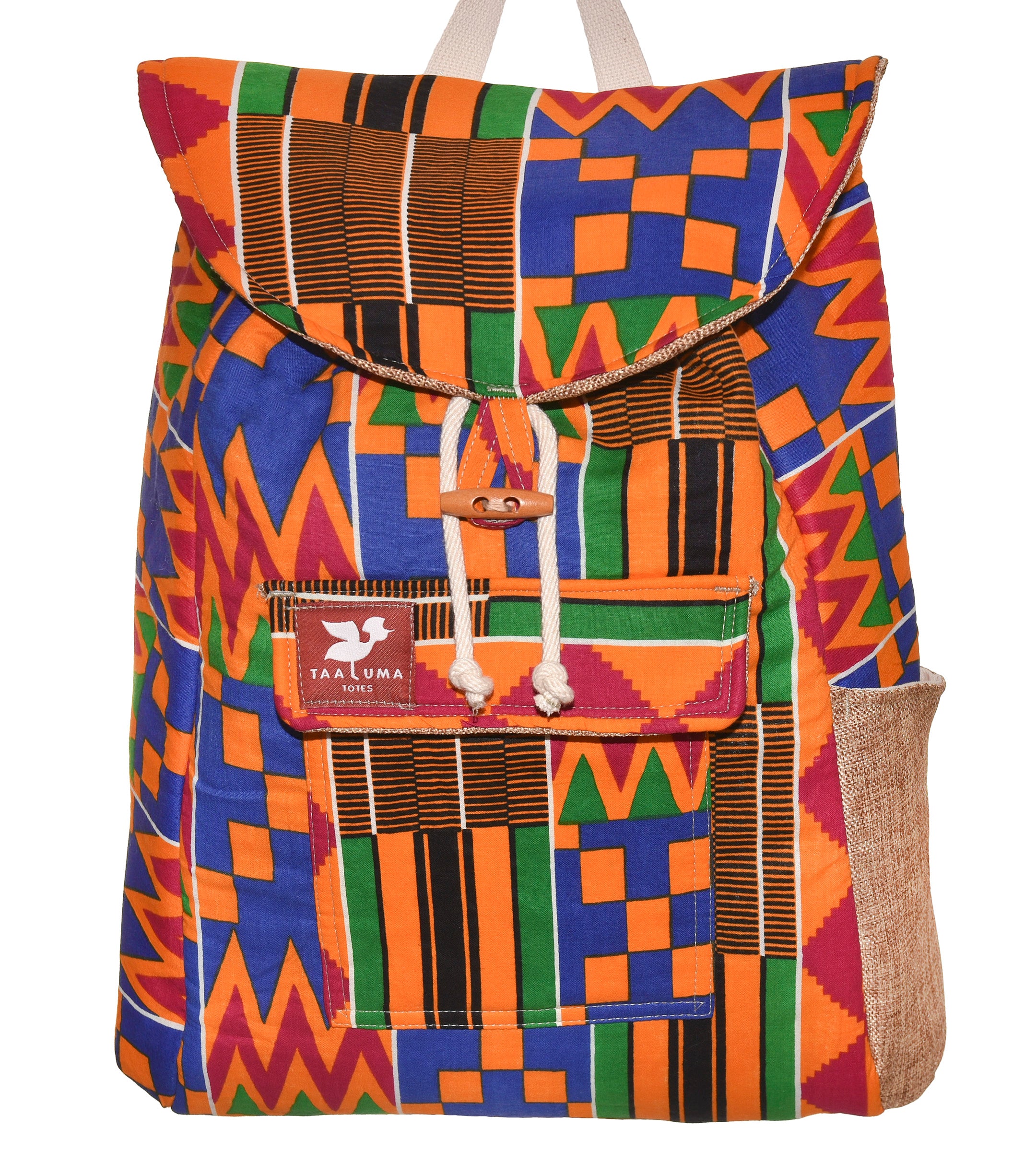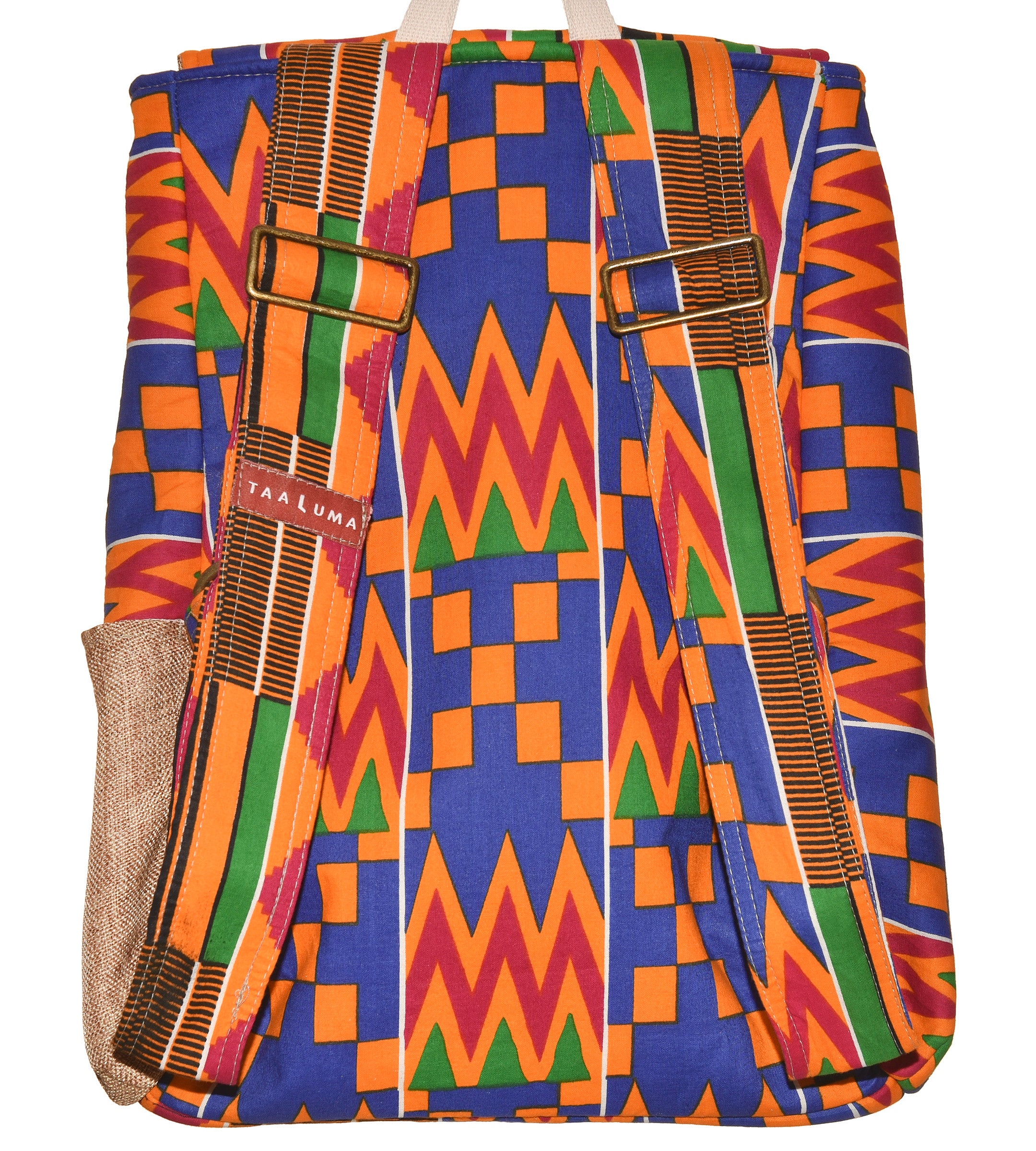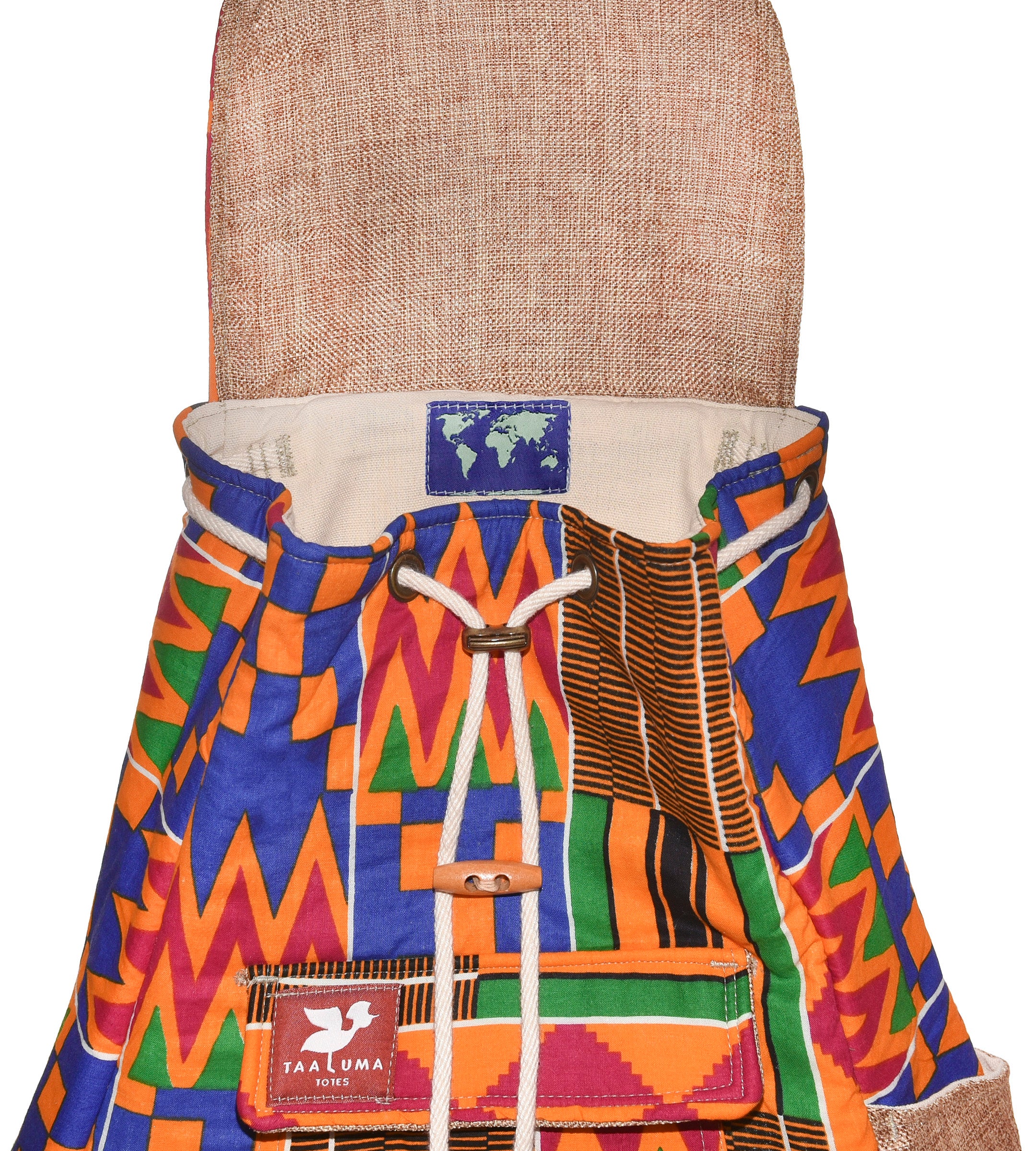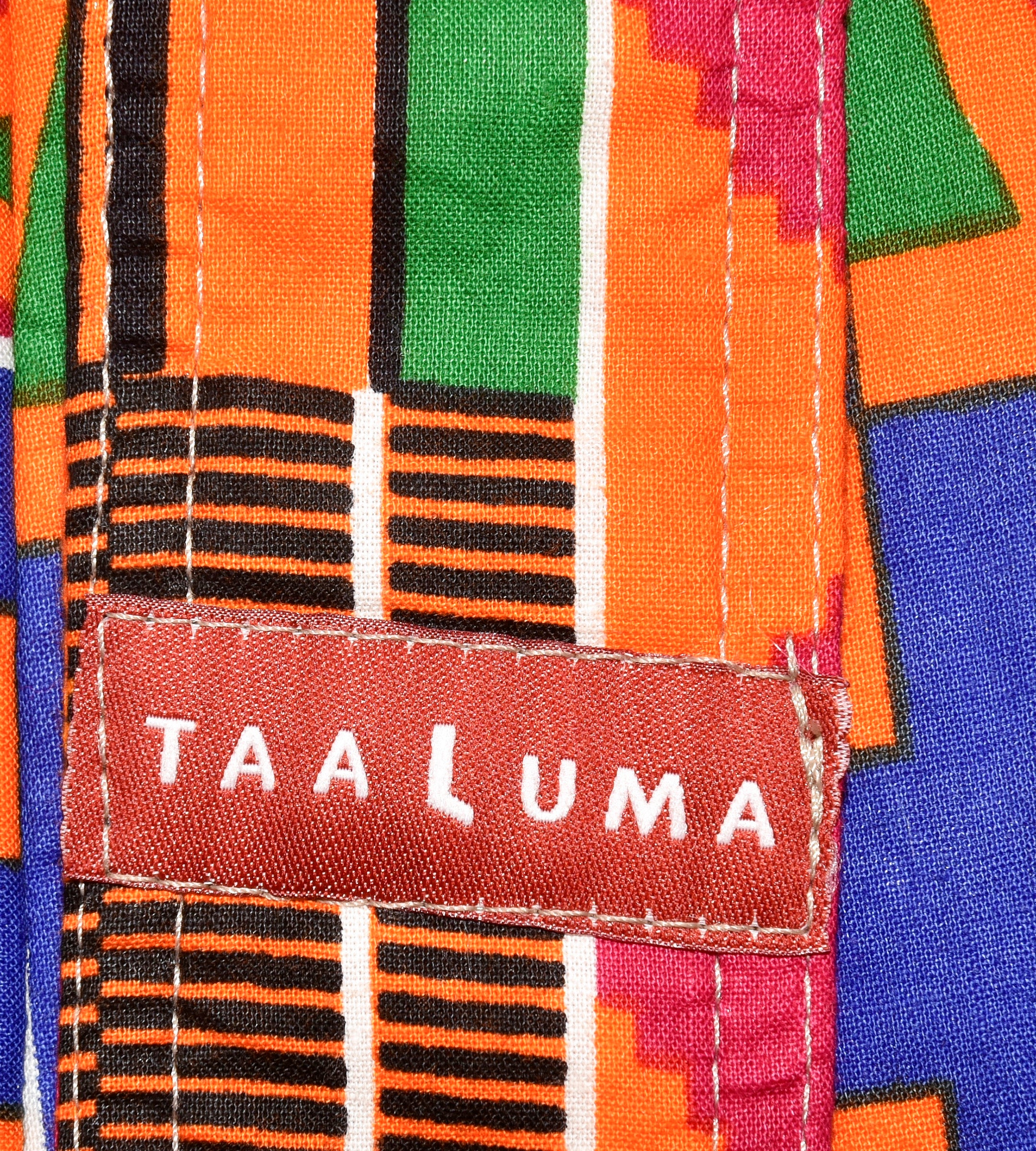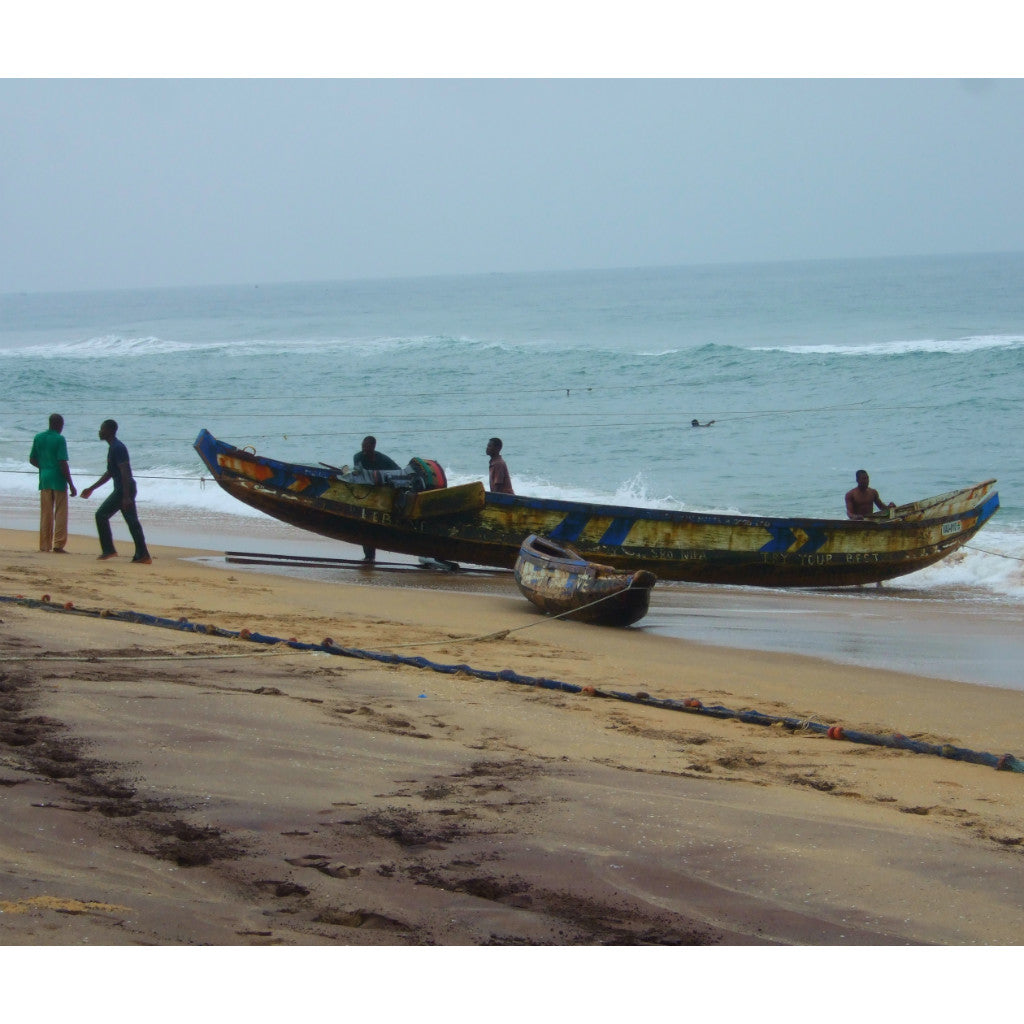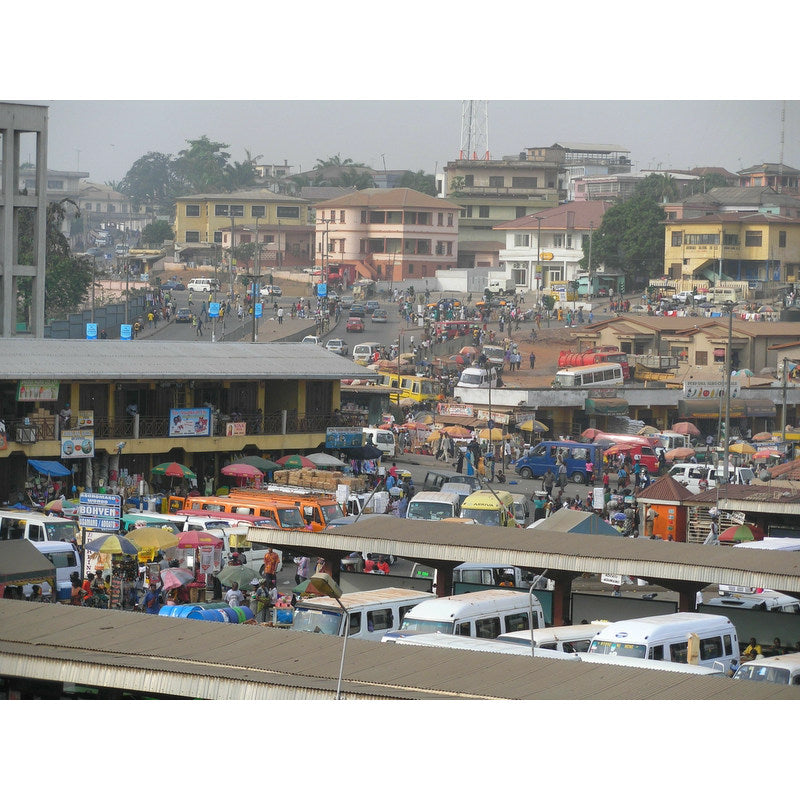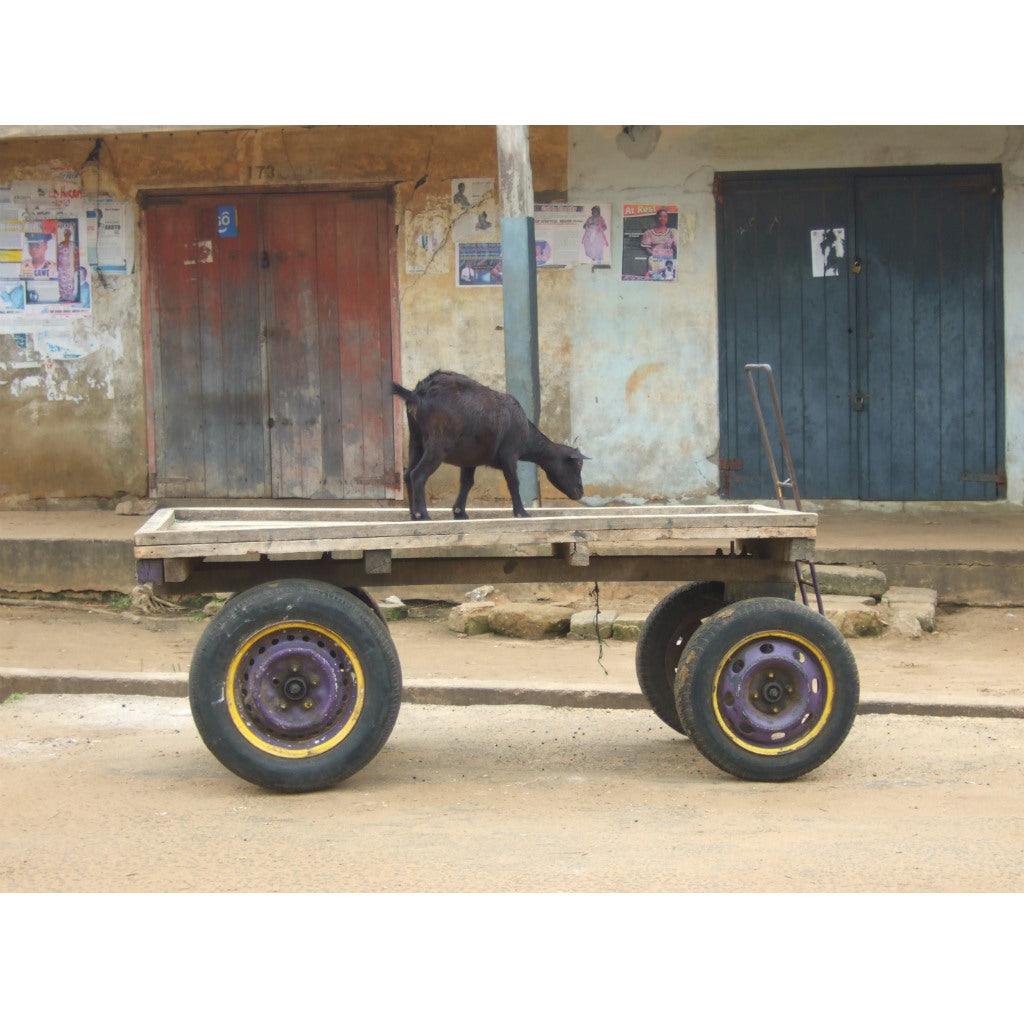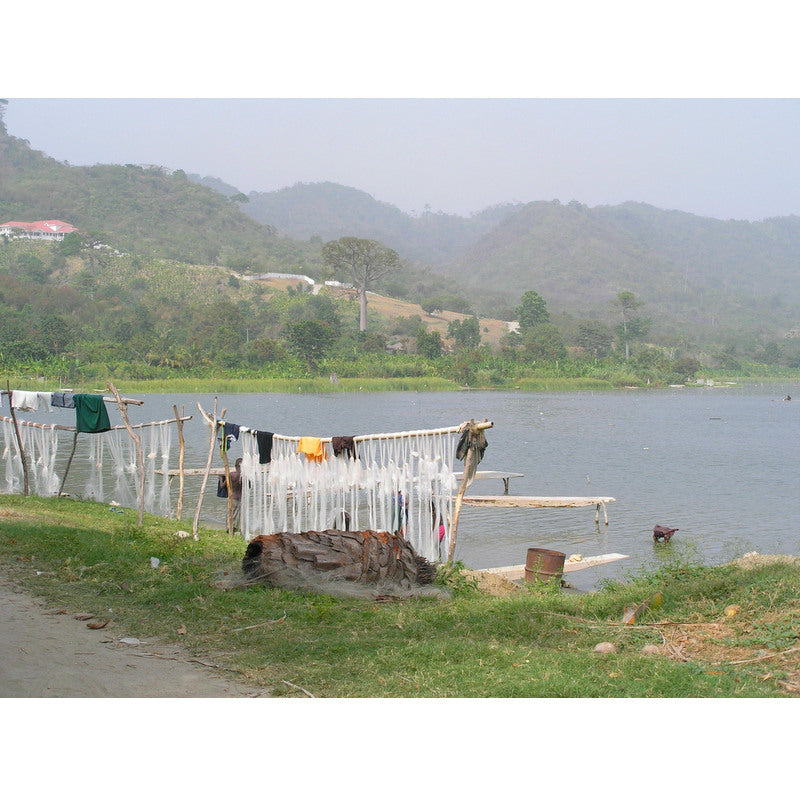 Ghana Tote (by Karen Duca)
Traditional fabric from Accra, Ghana brought to you by traveler Karen Duca.
"This fabric is a traditional Ghanaian design that you will often find used in garments of all types for both adults and kids. Every fabric has a story. Here's what the locals tell me about [this design]. The yellow fabric is sort of a Ghanaian "Law of Karma". It is usually sewn with the arrows pointing one way in the front and the other way in the back, meaning that whatever you do people will definitely come back to you. We must treat everyone equally, thus the symmetry of the design." —Karen Duca
1 of 21
Limited Edition:  Only 21 made
Made in USA
Fits a 15" laptop
Passport pocket inside
Traveler
Karen Duca:  Karen has spent several years in Ghana…first as a teacher, then as a professor, and now returning with USAID. She has be'Ghana to really understand the local culture--from learning the local dance, to reading up on local history. She enjoys getting an inside look at a new perspective of life and lives for that feeling of seeing something she has never seen before!
Bring back fabric from your next trip