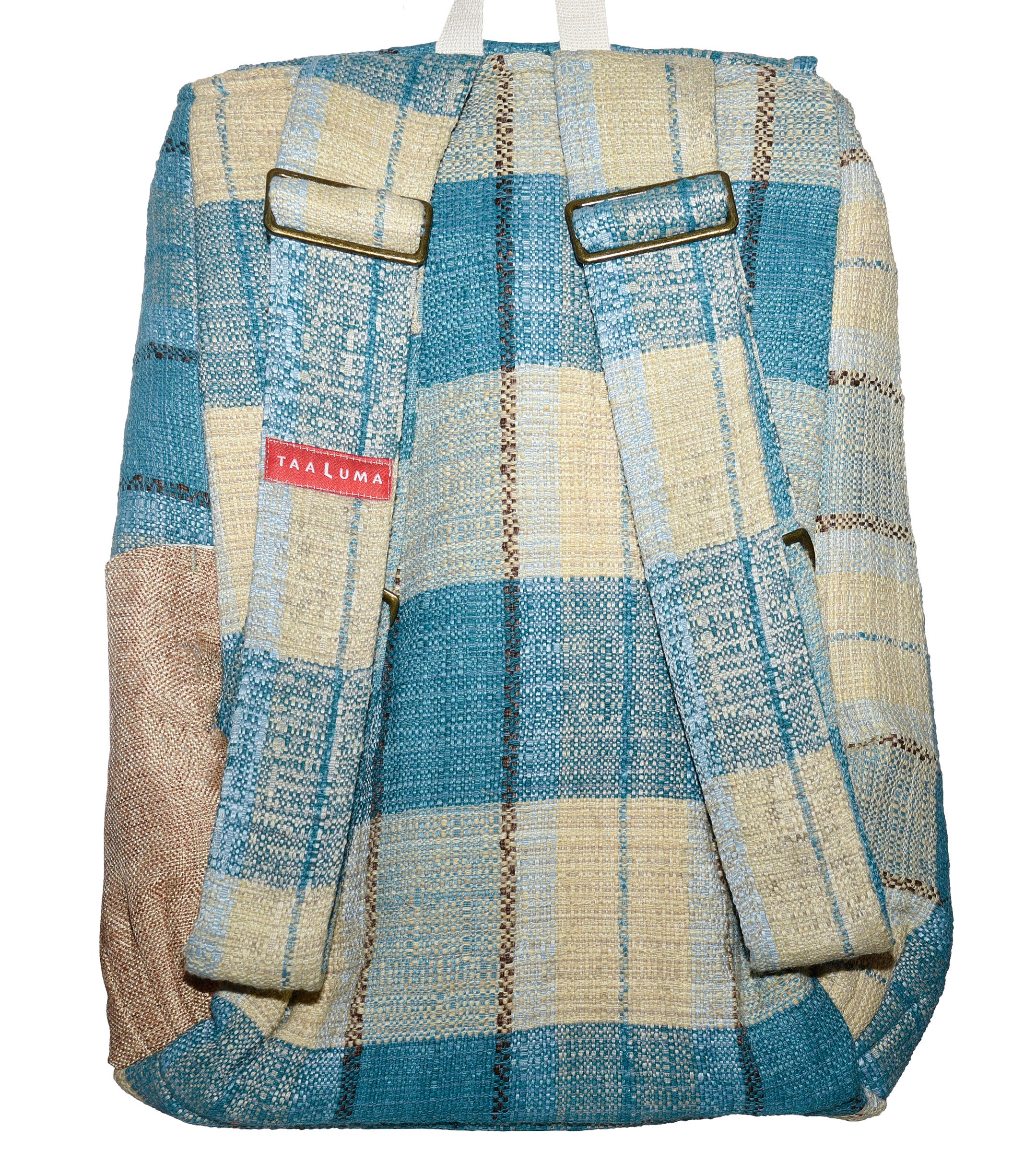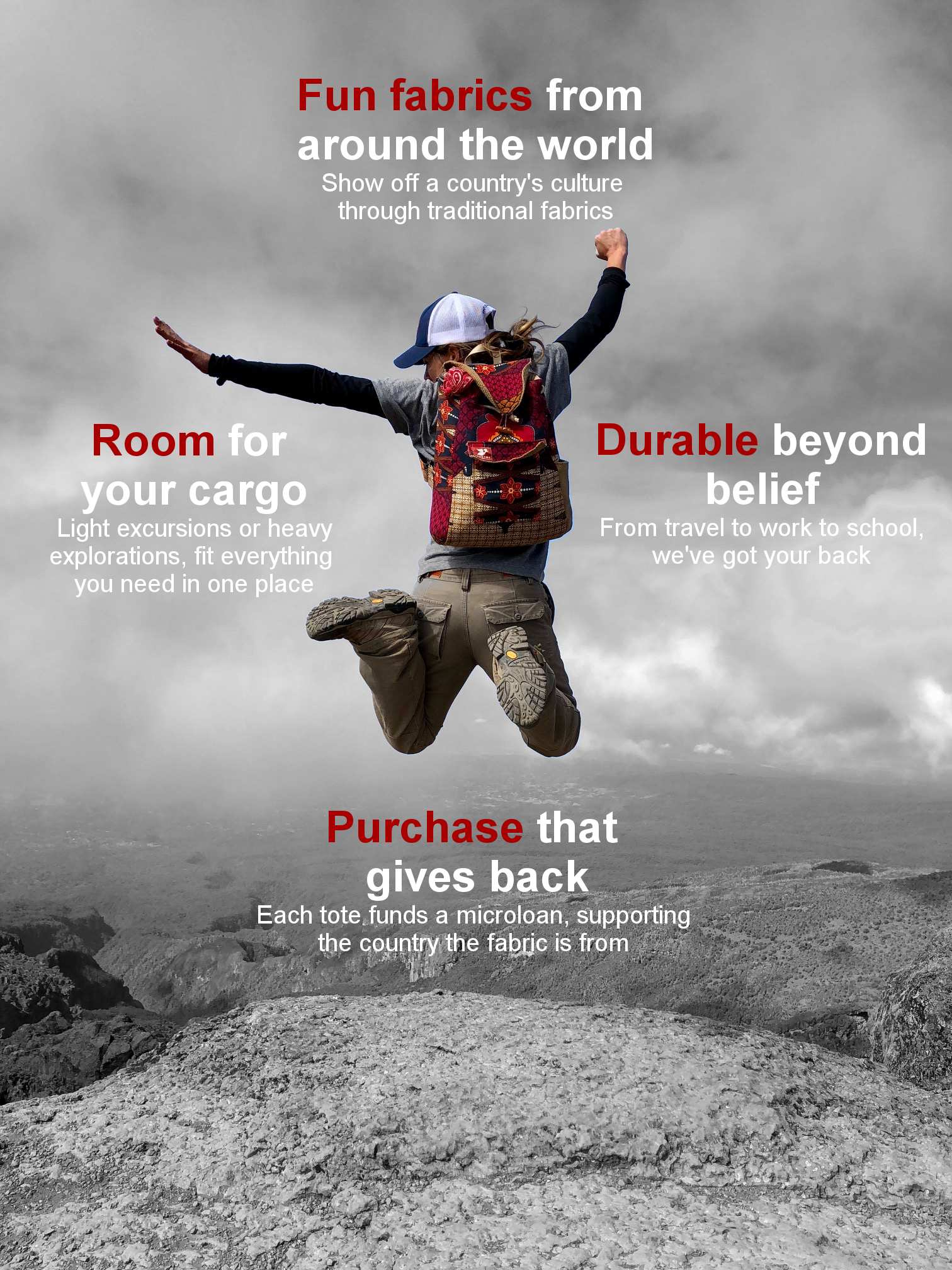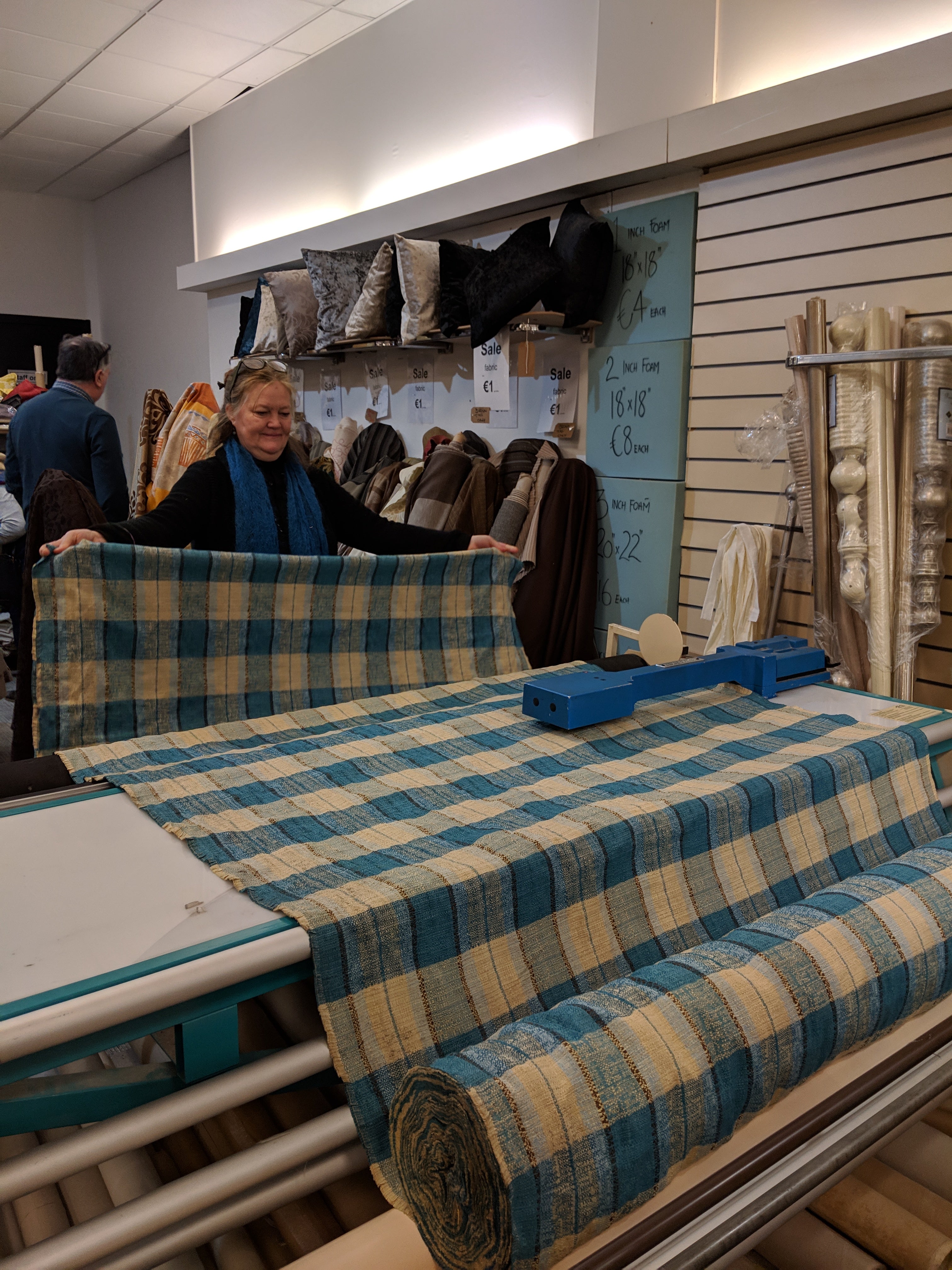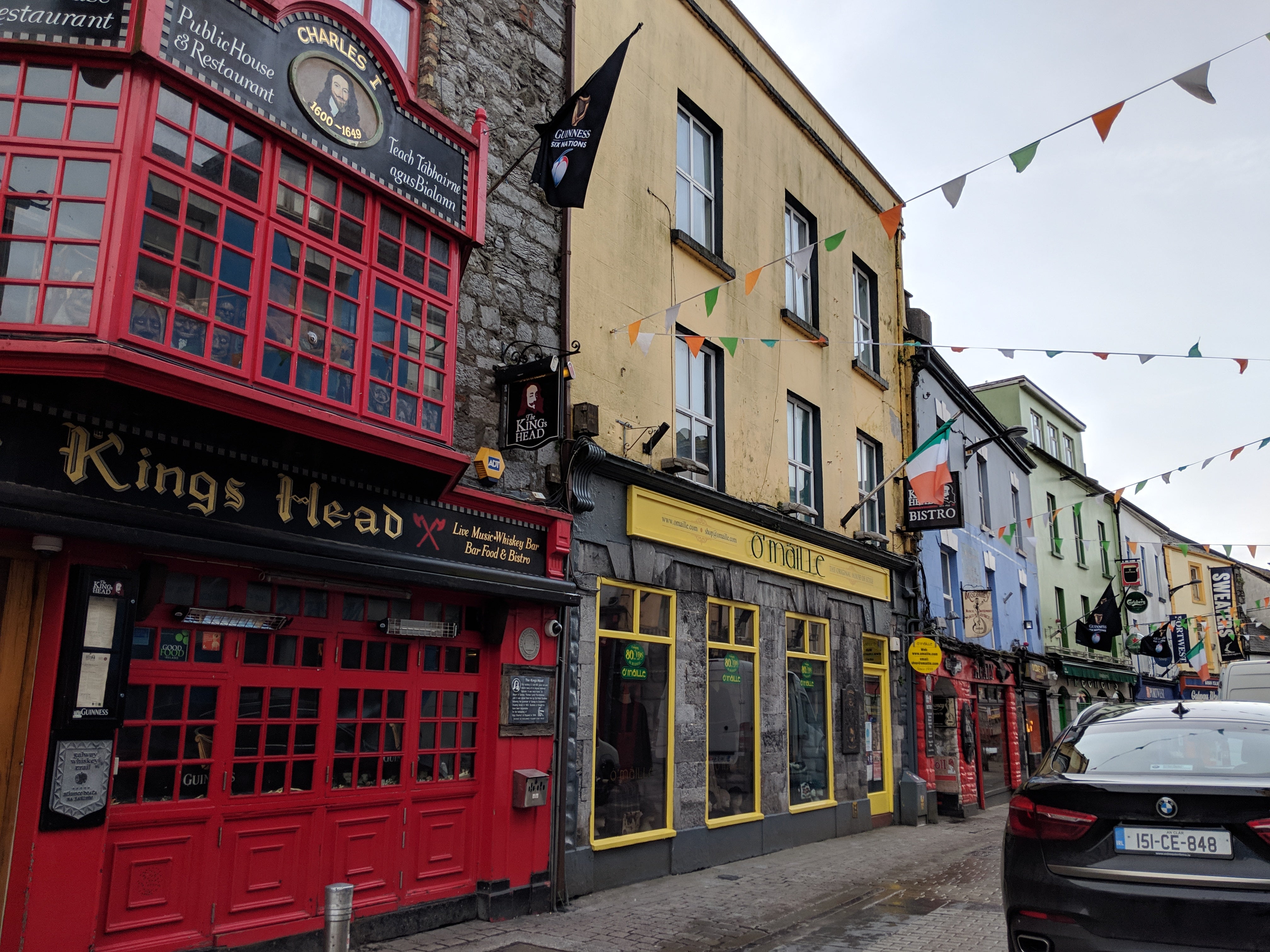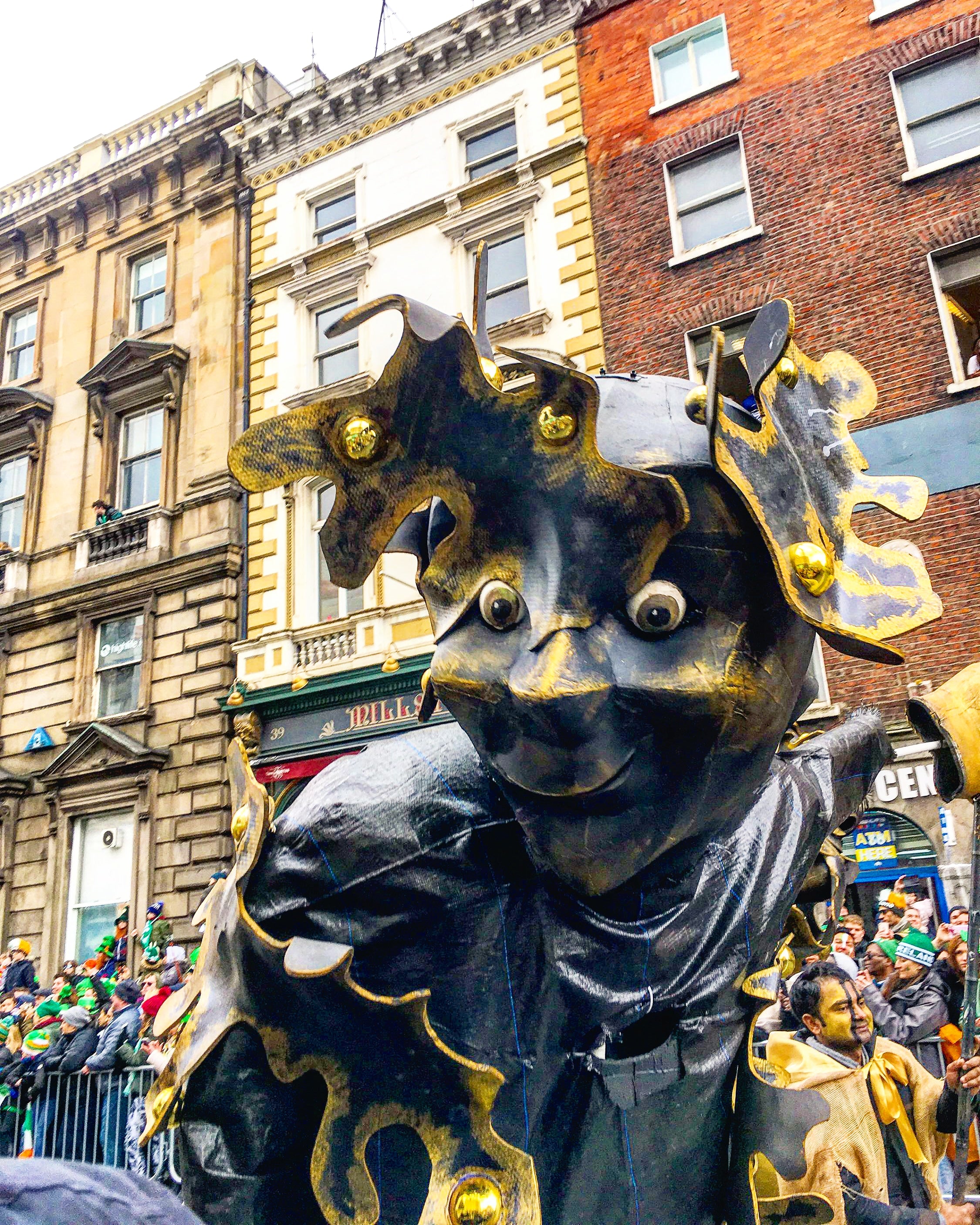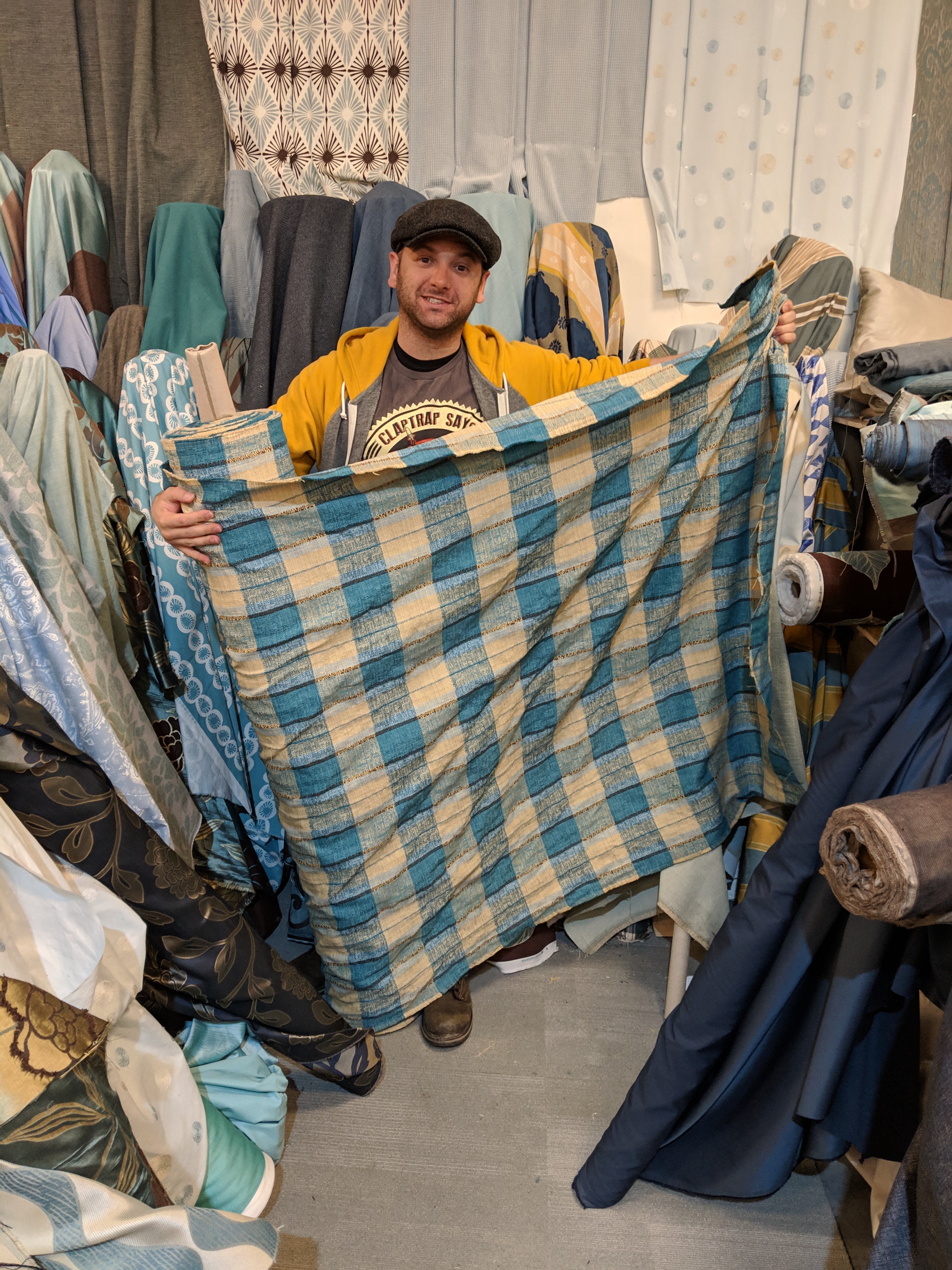 Ireland Tote (by Bond & April Little)
Traditional fabric from Cork, Ireland brought to you by traveler April Nazaruk (now April Little as she got engaged on this trip and is now married).
"We went to Ireland to experience Saint Patrick's Day and explore the beautiful country. Ireland is known for many natural landscapes, and numerous castles, that we wanted to really make the most of our time, so we drove around the whole country- yes even to Northern Ireland! We had many spots on our bucket list- but the beauty of self driving is the ability to wander in unknown territory and have the best stories to tell from it. We got slightly lost on a couple of detours while driving the famous 'Ring of Kerry', and saw more breathtaking mountain views, which was totally worth it! Also, my (now) husband had secretly planned on proposing on this trip- which he succeeded at the Giant's Causeway in Northern Ireland! We were on our last stop in Ireland, Cork, and determined to find some fabric! We came across a Fabric outlet and hit the jackpot! While this pattern we chose may not depict the popular Irish colors of the flag, we both thought it was a perfect resemblance of our time in Ireland. After all, Ireland is an island, and with the many different coastal views, including Giant's Causeway, Cliffs of Moher, and the Ring of Kerry, along with the numerous castles scattered throughout the country, the blue and white plaid design seemed to be the perfect combination!" — April Little
Limited Edition:  Only 16 made
Made in USA
Fits a 15" laptop
Passport pocket inside
Traveler
April and Bond Little: April is a MEXplorer at heart. Once a year, she looks to sp'Iceland up life by putting her passport to use. From Icelandic hotdogs to Italian wine to Colombian arepas, trying local foods is April's favorite way to learn about new cultures. It's the local meals at local restaurants recommended by local people that bring her into a new re-Italy.