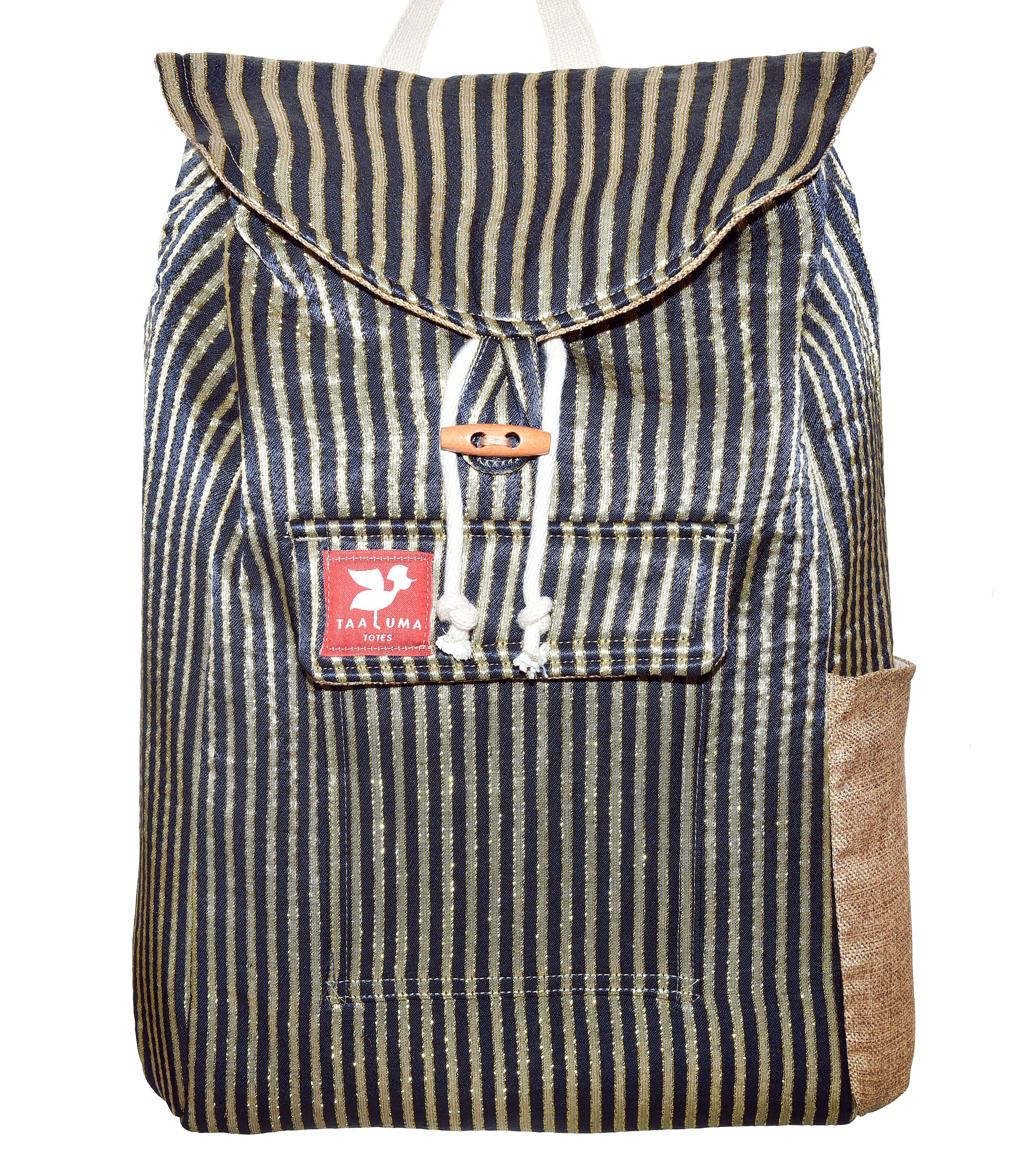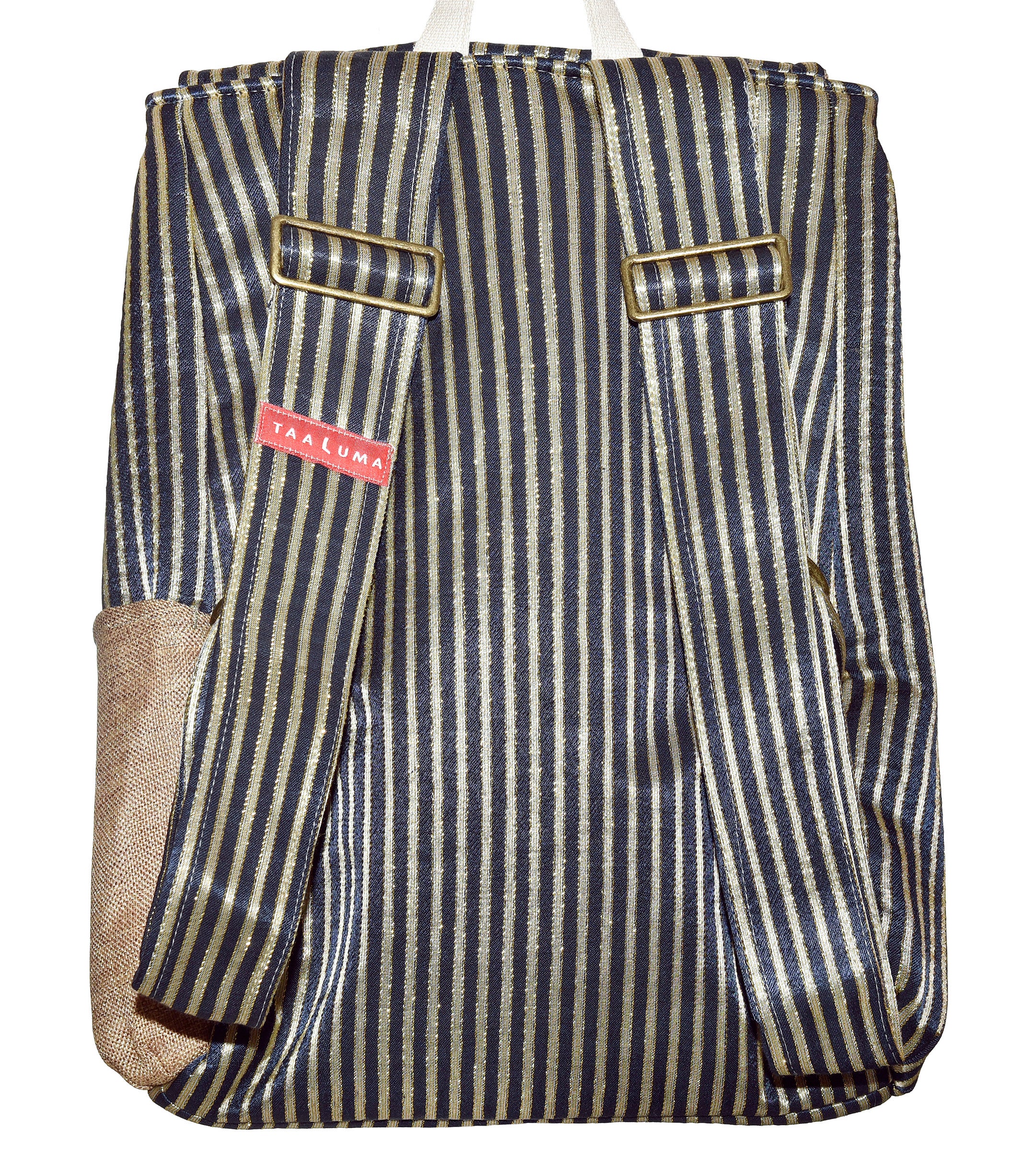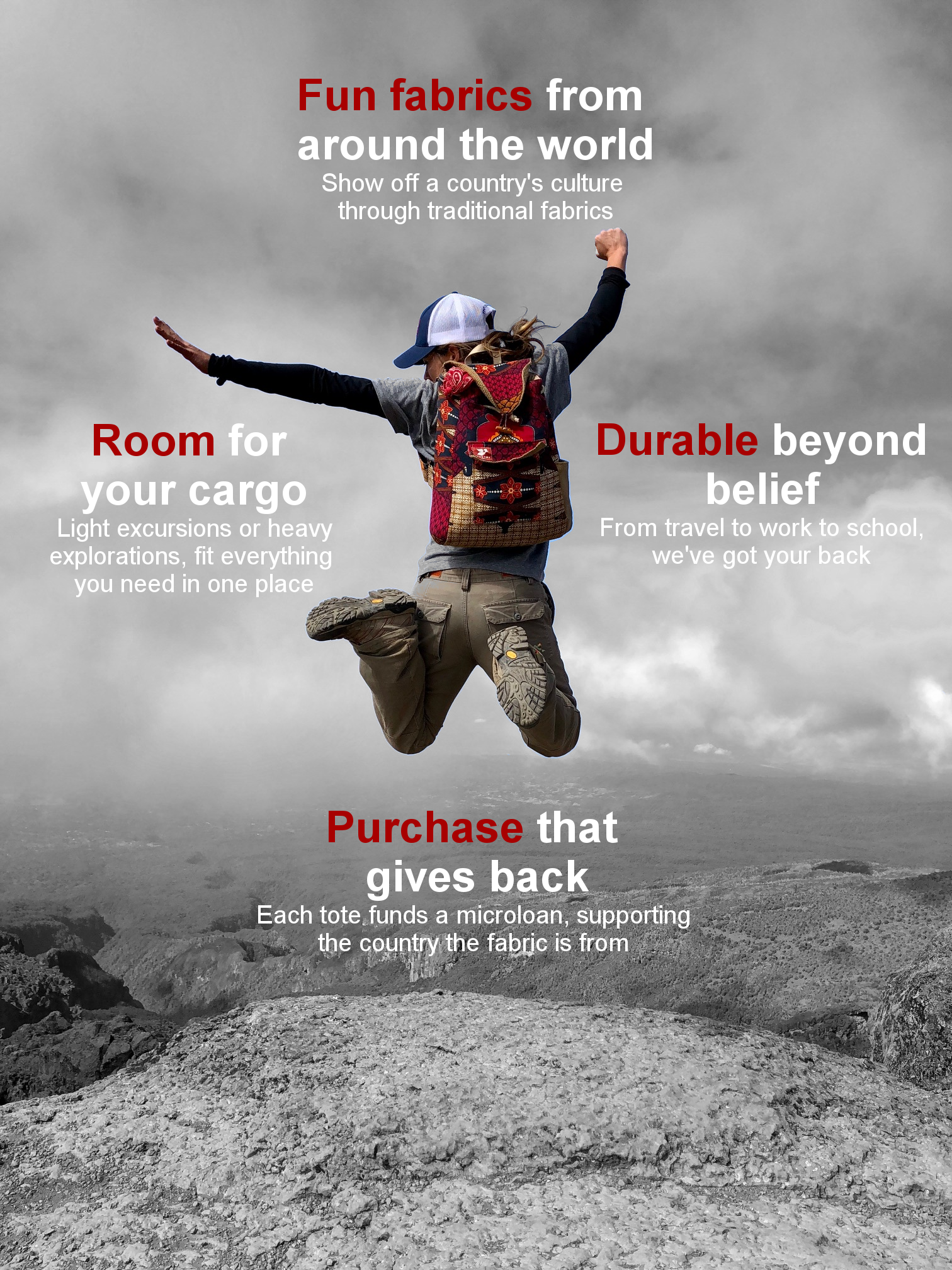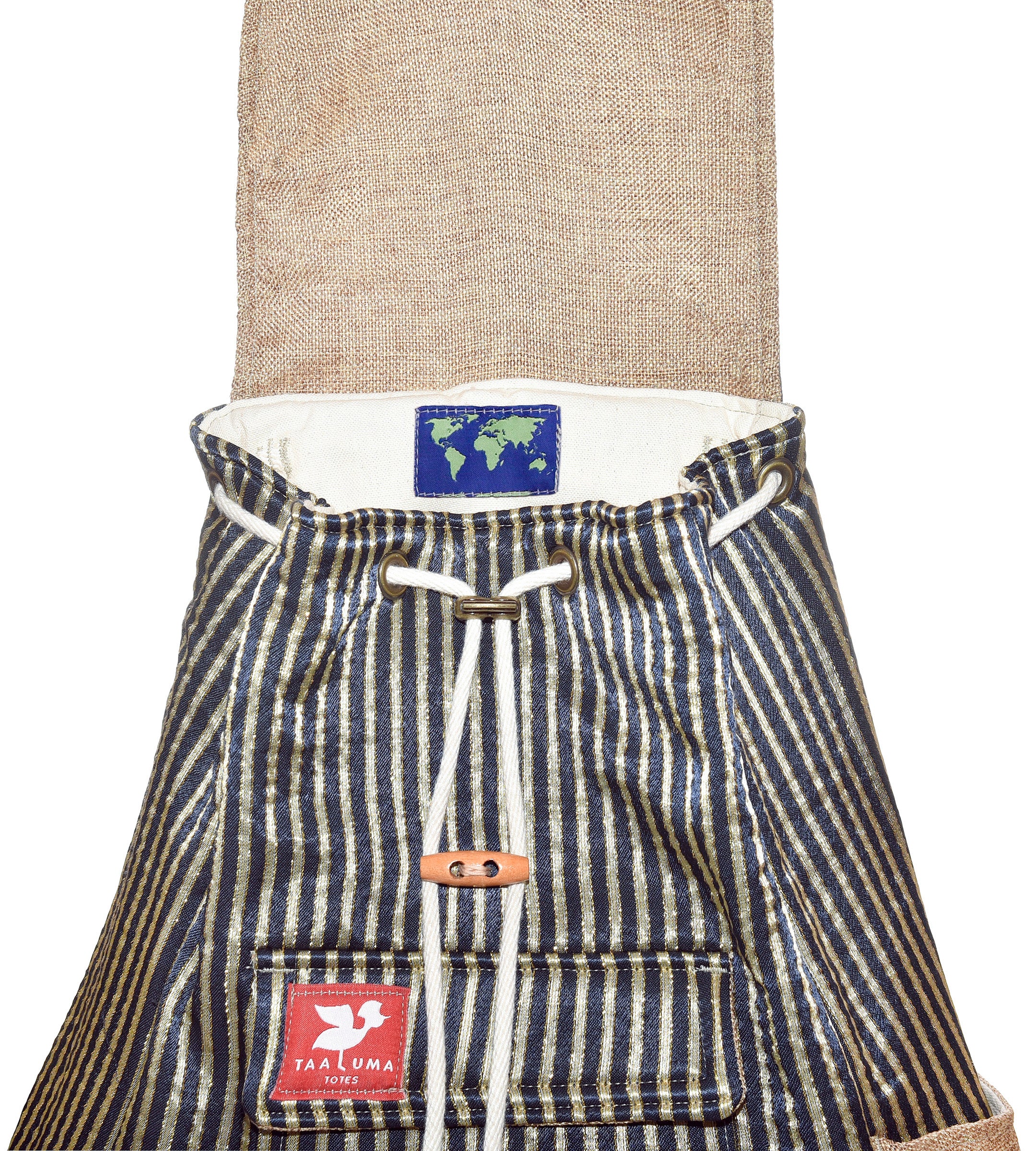 Syria Tote (by Tim Gibson)
Fabric traditional to Syria brought to you from Lebanon by traveler Tim Gibson.
"I found the family run Youssef Hebbo Est fabrics store in one of the twisting roads leading up from the city. It is very much a family run institution and any requests for fabrics will automatically result in you being directed there. Aida Hebbo, a granddaughter of the founders, is still very much in charge and has a mass of fabrics.  
With the influx of refugees from Syria, their traditional fabrics have come too and nothing more representative of Syria is the black fabric with a gold thread running through it. The moment I saw it, I remembered it being very much used by both men and women in Syria, which I visited several times before." —Tim Gibson
1 of 12
Limited Edition:  Only 12 made
Made in USA
Fits a 15" laptop
Passport pocket inside
Traveler
Tim Gibson:  To say Tim likes to travel is only the beginning of the story…Poland was Tim's 158th country he had visited and the count continues to grow. He has explored all 7 continents, and of all the places that he visited, there was something about Africa that really made him feel Mali've. He has started to support a foundation in Mali that builds schools in remotes areas and it has taken his Egypt'sy soul to the country a number of times. With "explorer" in his blood, Tim is a real life citizen of the globe!
Bring back fabric from your next trip