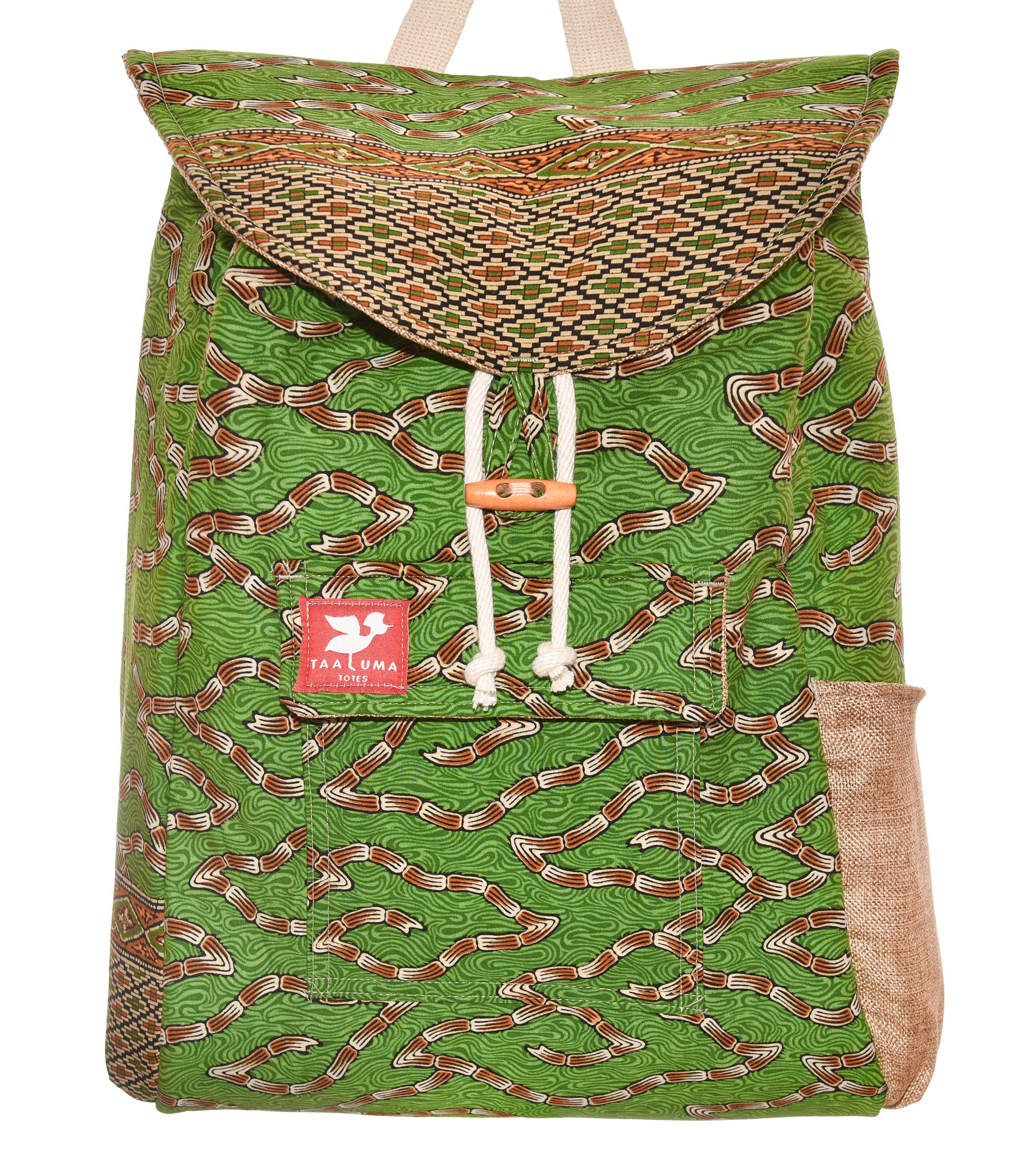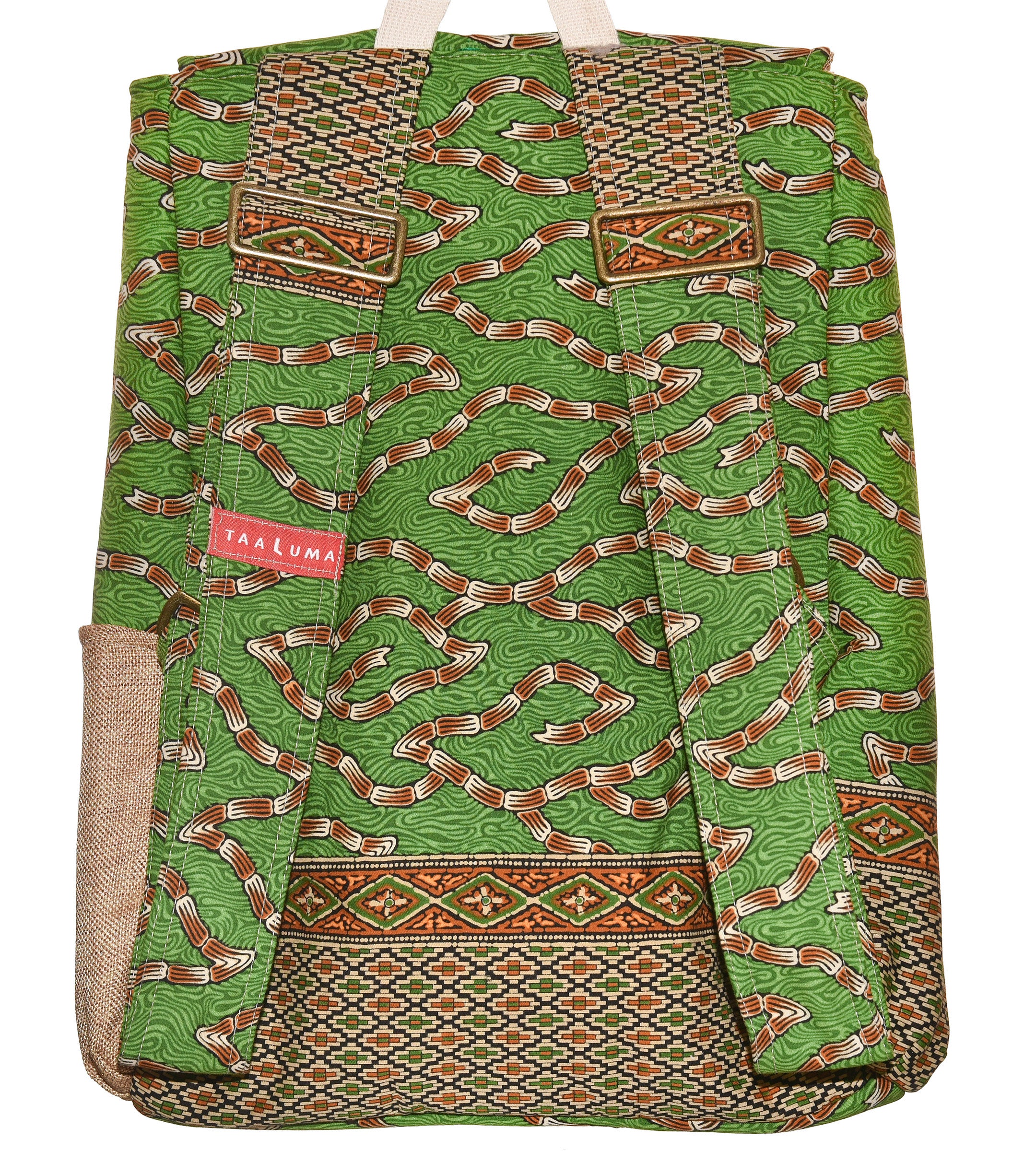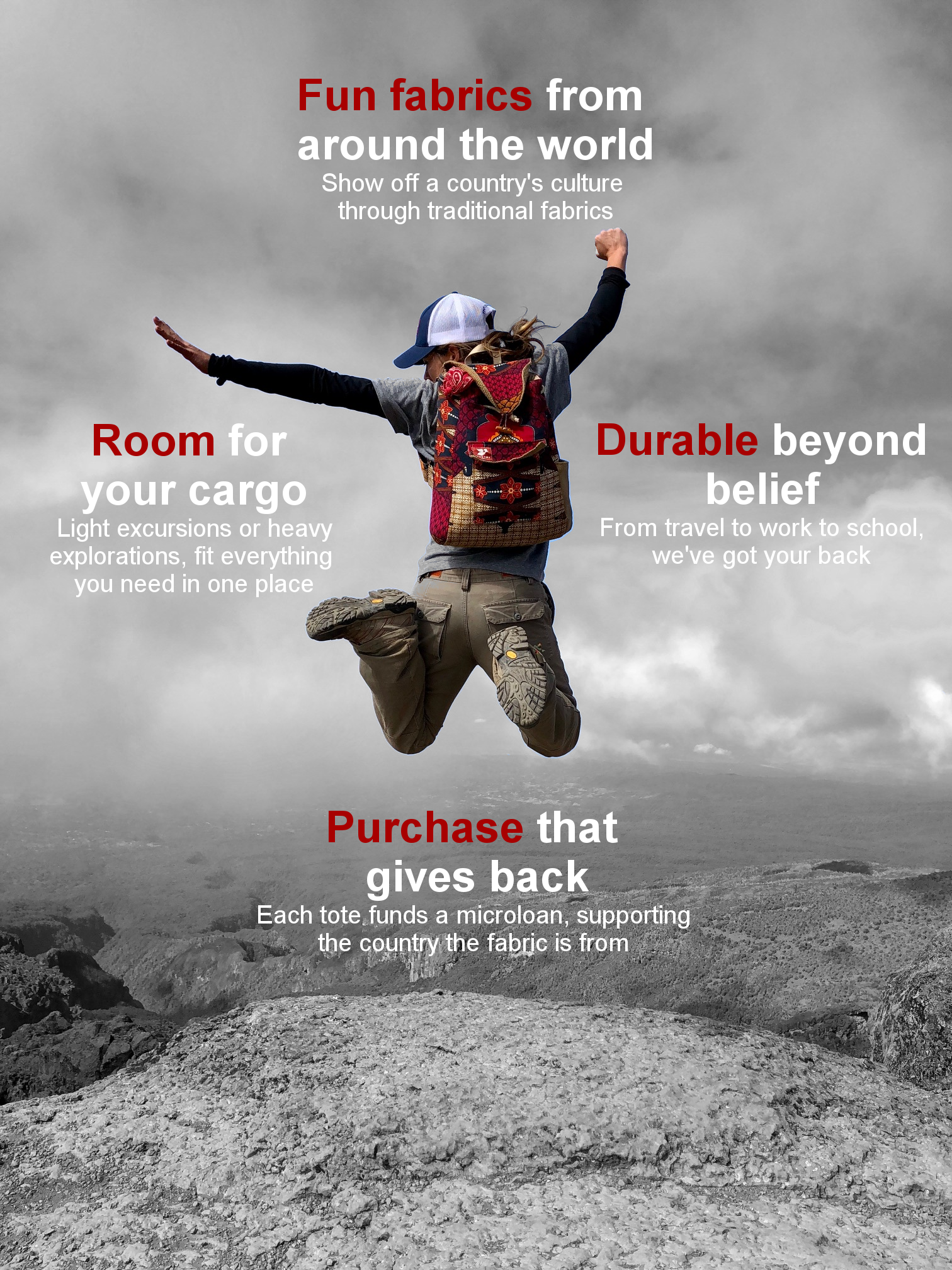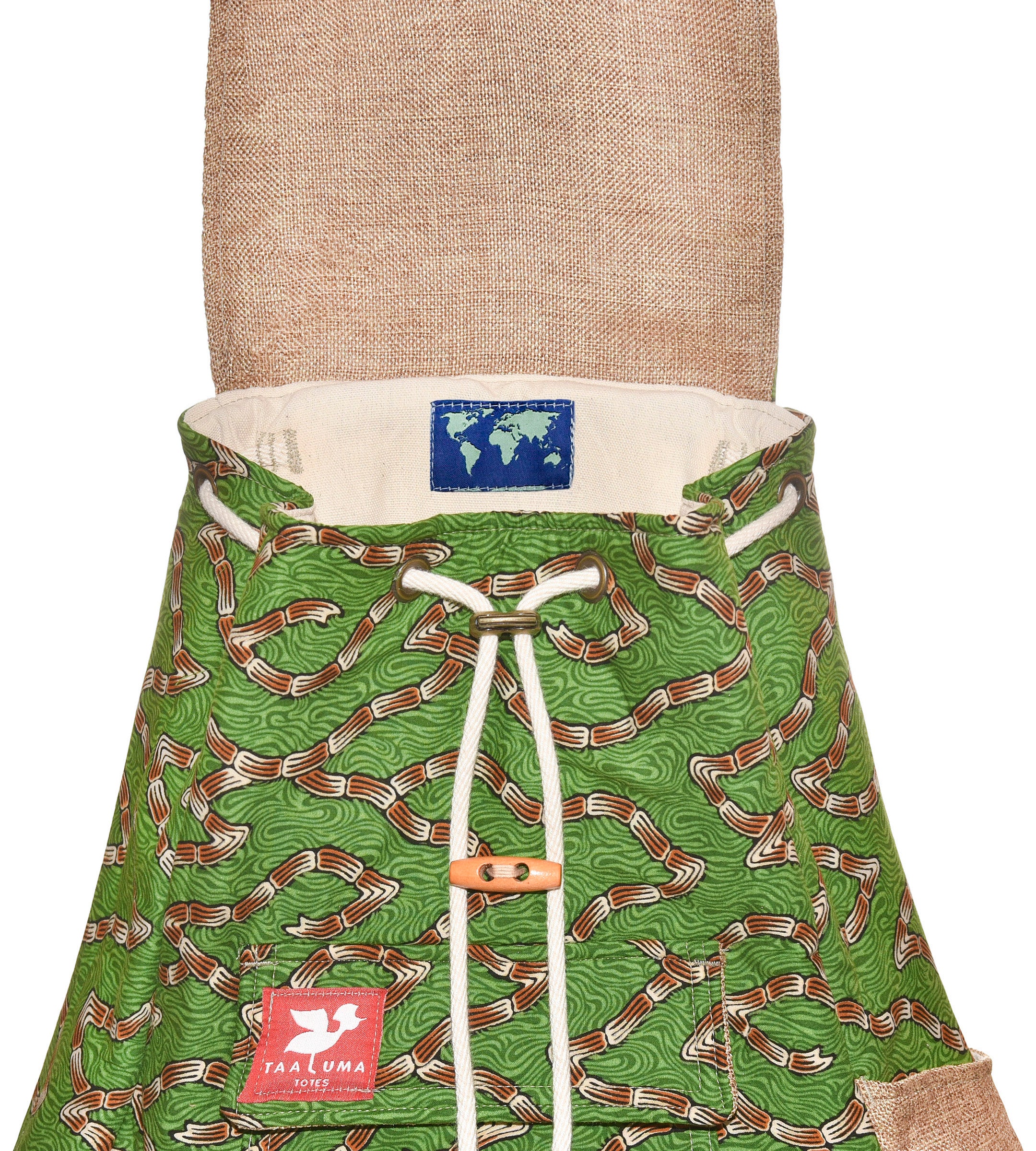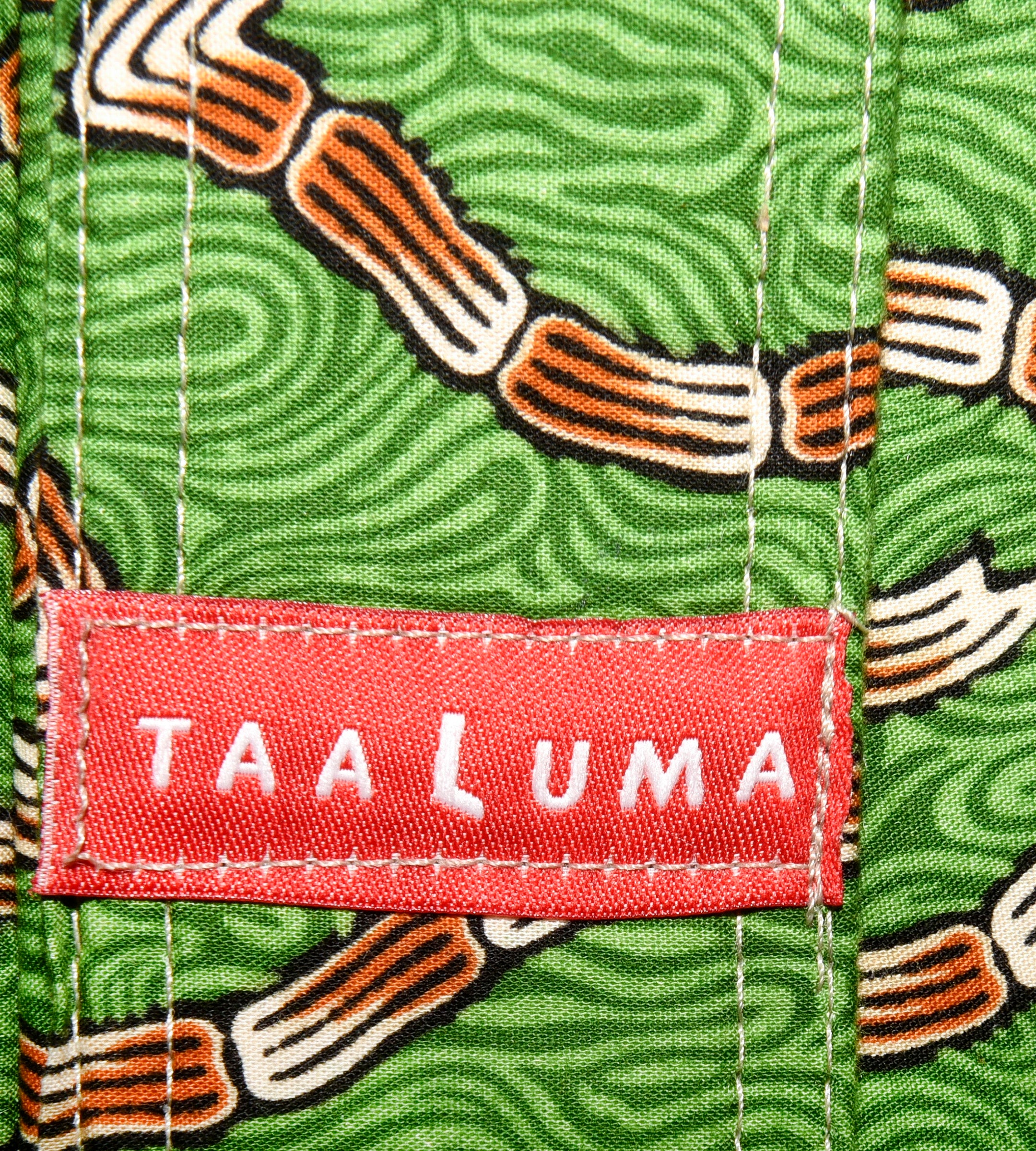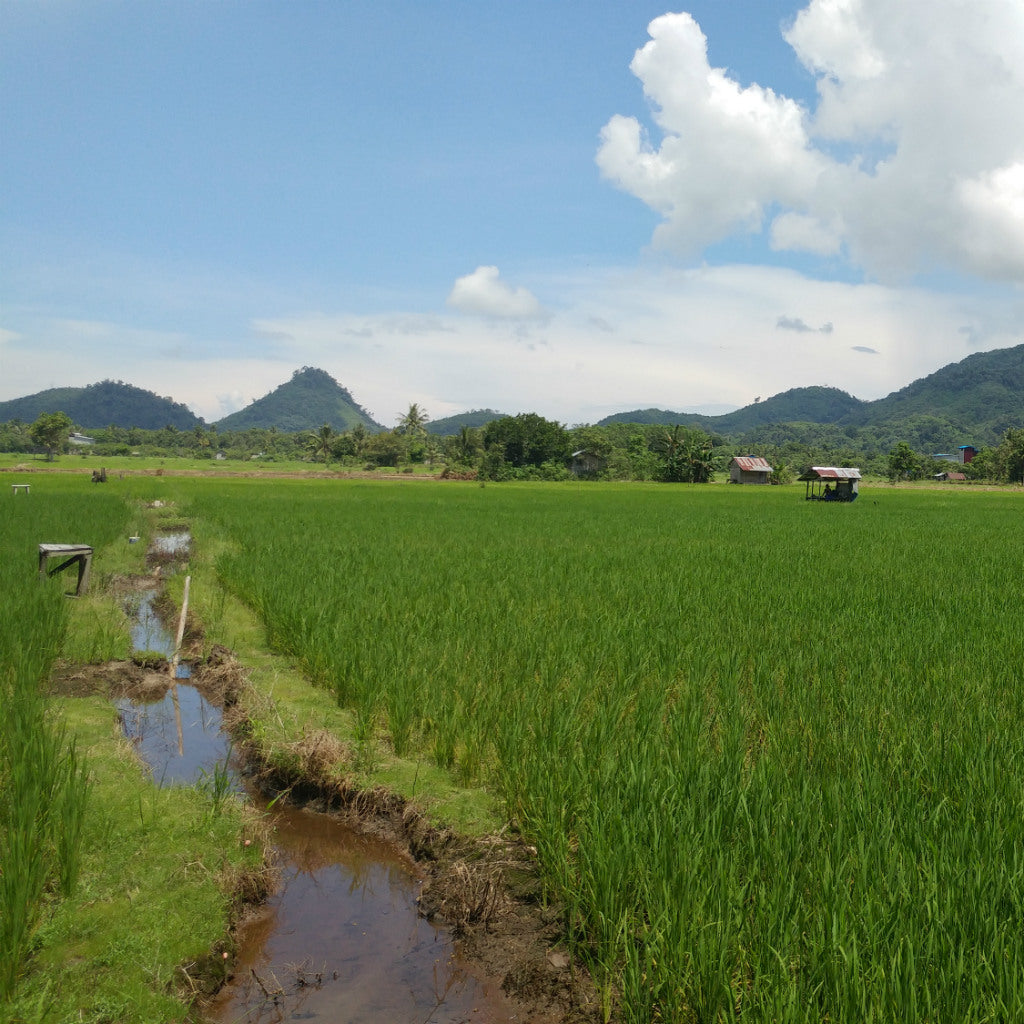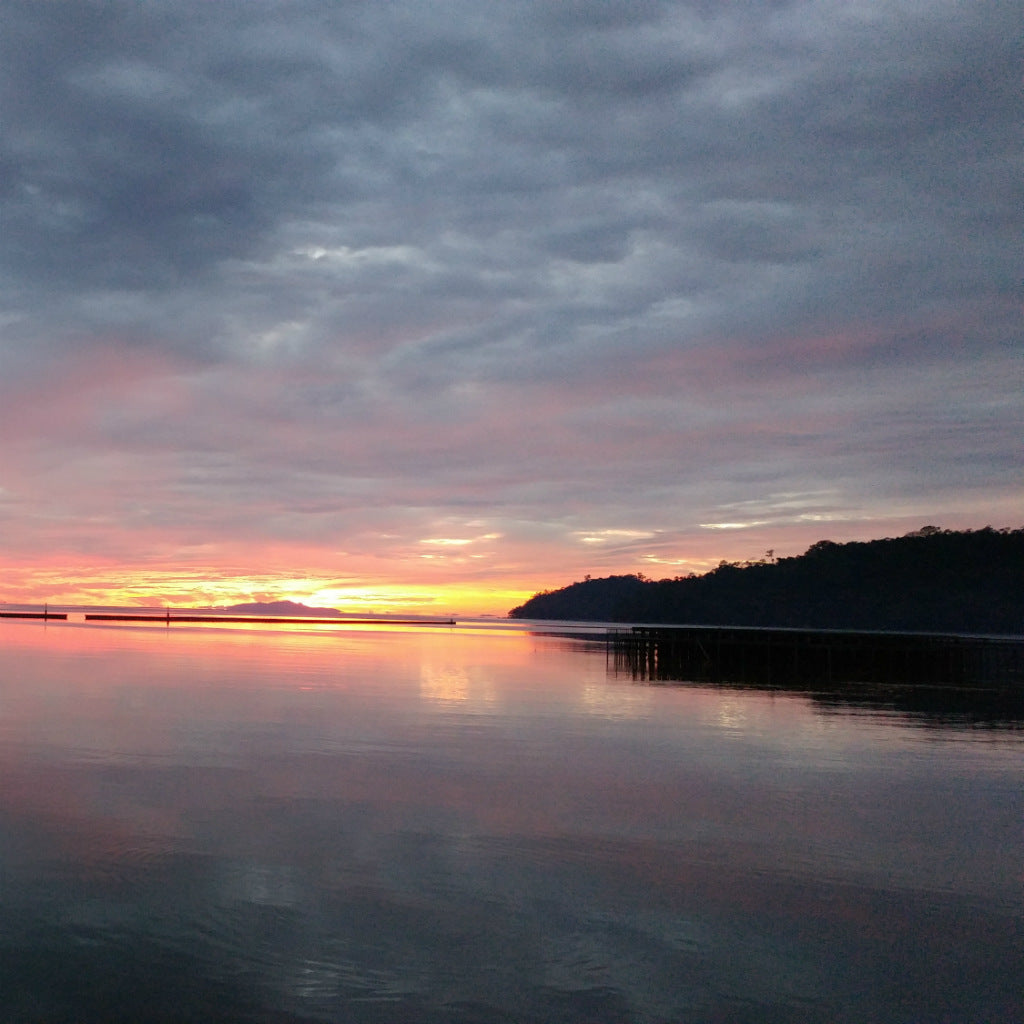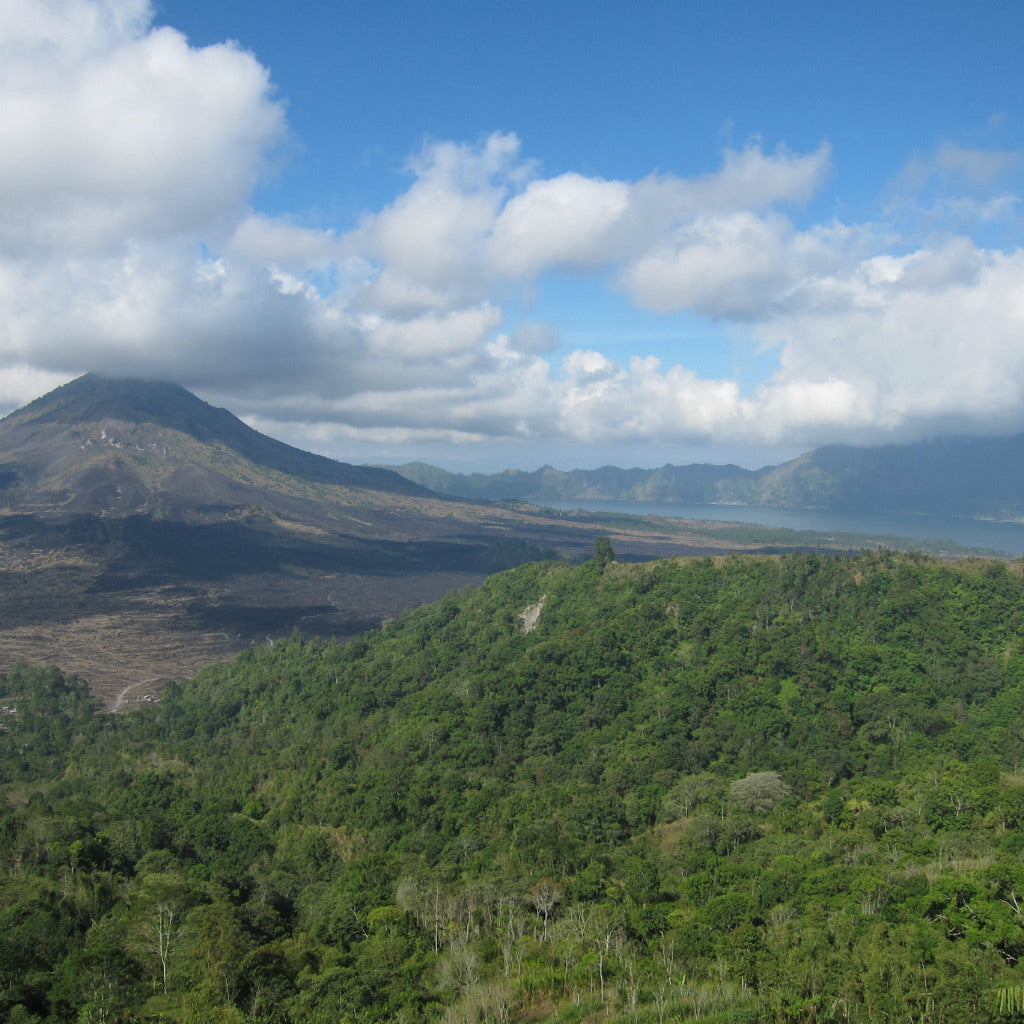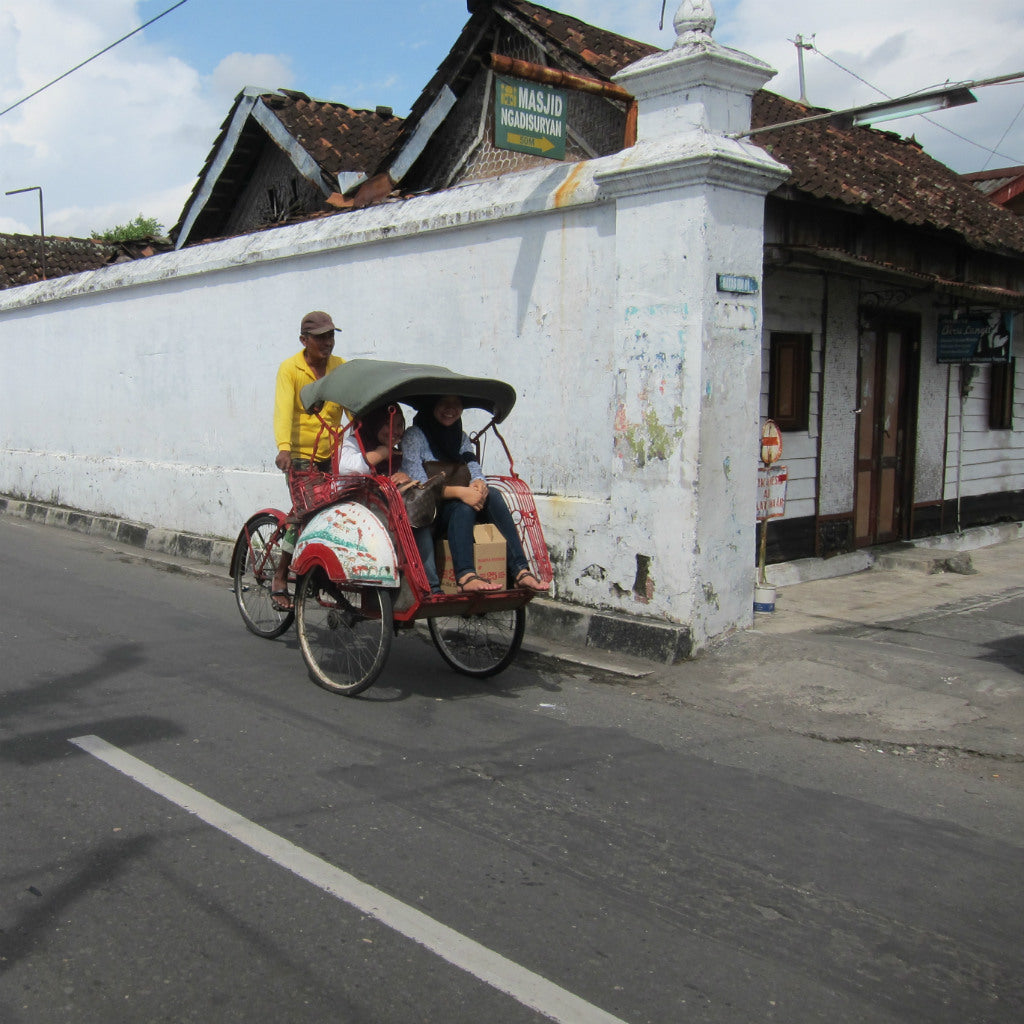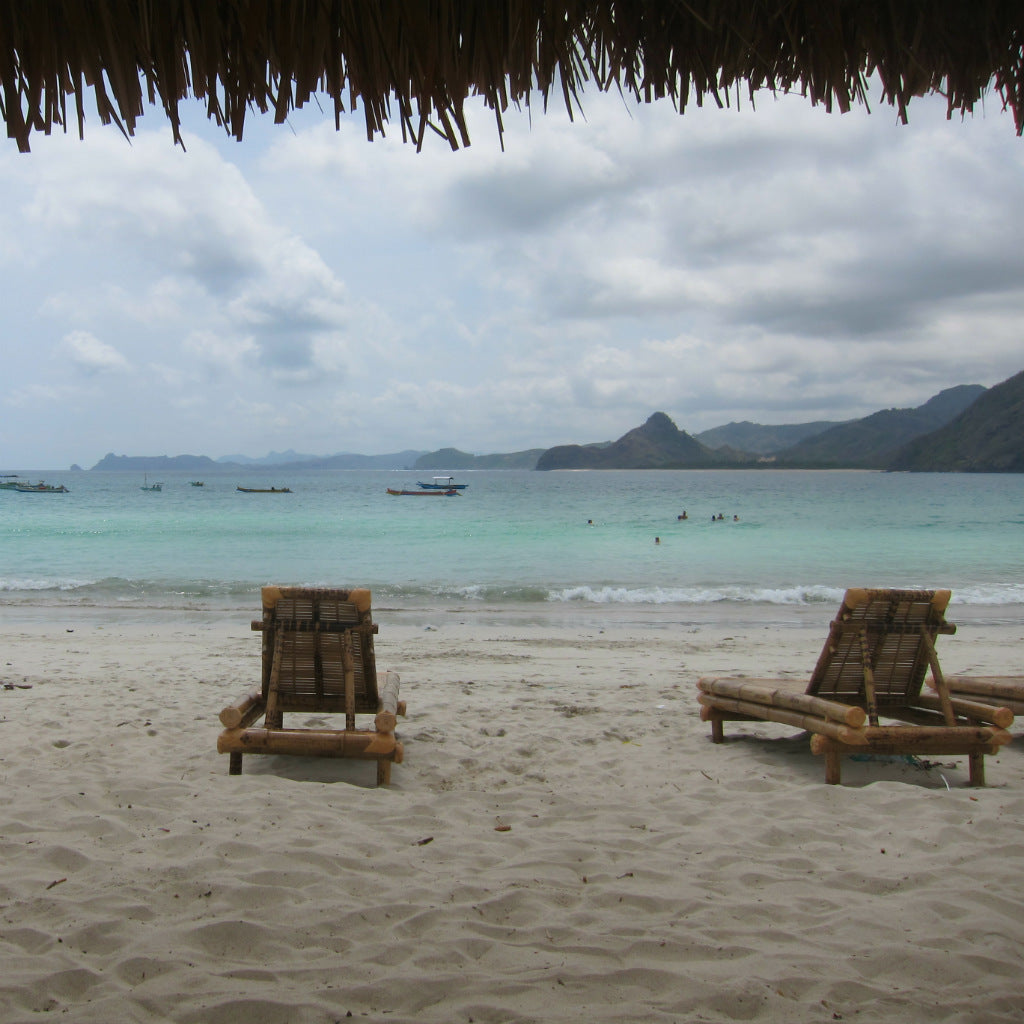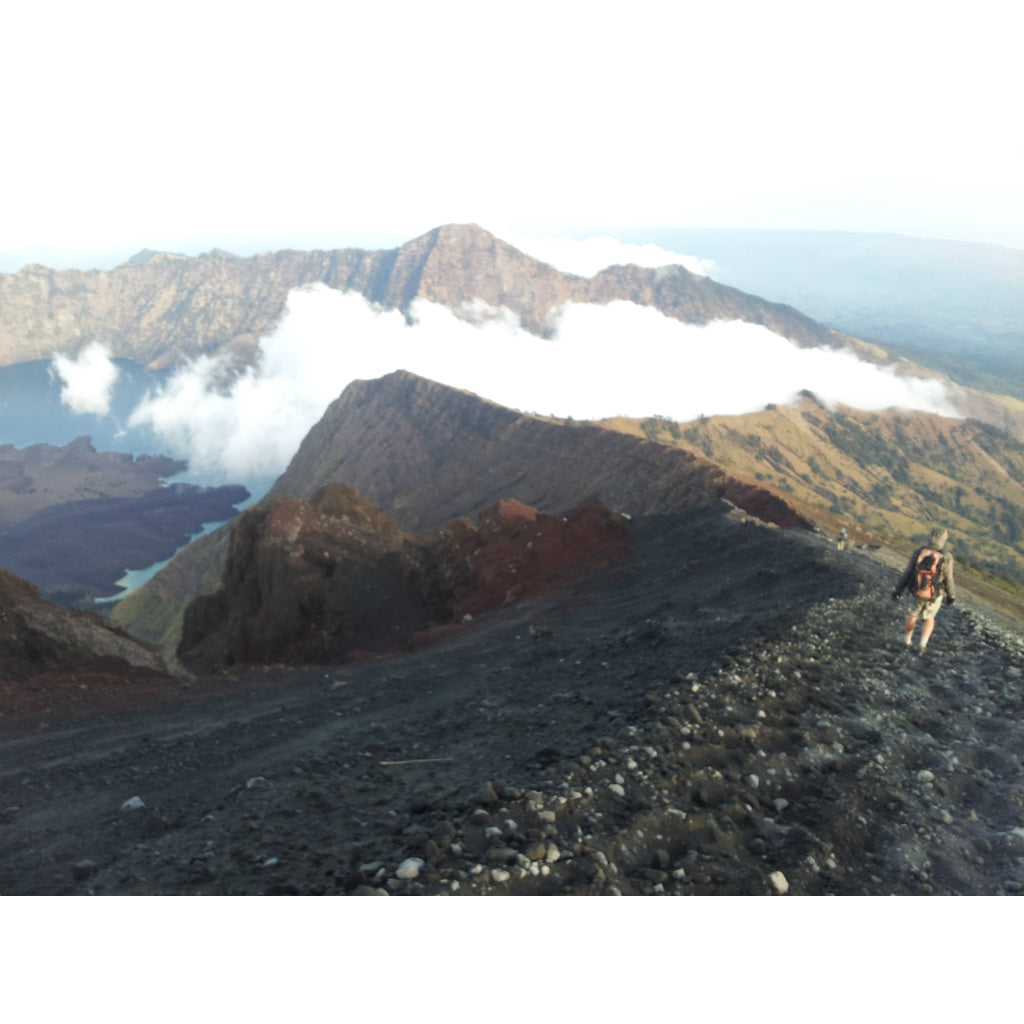 Indonesia Tote (by Martini Morris)
Fabric from Jakarta, Indonesia brought to you by traveler Martini Morris.
"This is a batik fabric, which is traditionally made in Indonesia using wax to make intricate designs and then dyed multiple times. Nowadays it is often printed, which is easier to wash. Batik is seen throughout Indonesia, and features unique designs which are indicative of certain cultures or geographic areas in the country. This fabric is a Cirebon (West Java) style batik, with a modern twist." —Martini Morris
1 of 18
Limited Edition:  Only 18 made
Made in USA
Fits a 15" laptop
Passport pocket inside
Traveler
Martini Morris:  Martini grew up in Indonesia and returns at any w'Indo of opportunity she gets to visit family and friends that live there. Whenever possible, she enjoys getting accustomed to a new place over a home cooked meal. Between the delicious new flavors, the stories told behind the food and the atmosphere of someone else's home, the experience of a home cooked meal is hard to top!
Bring back fabric from your next trip