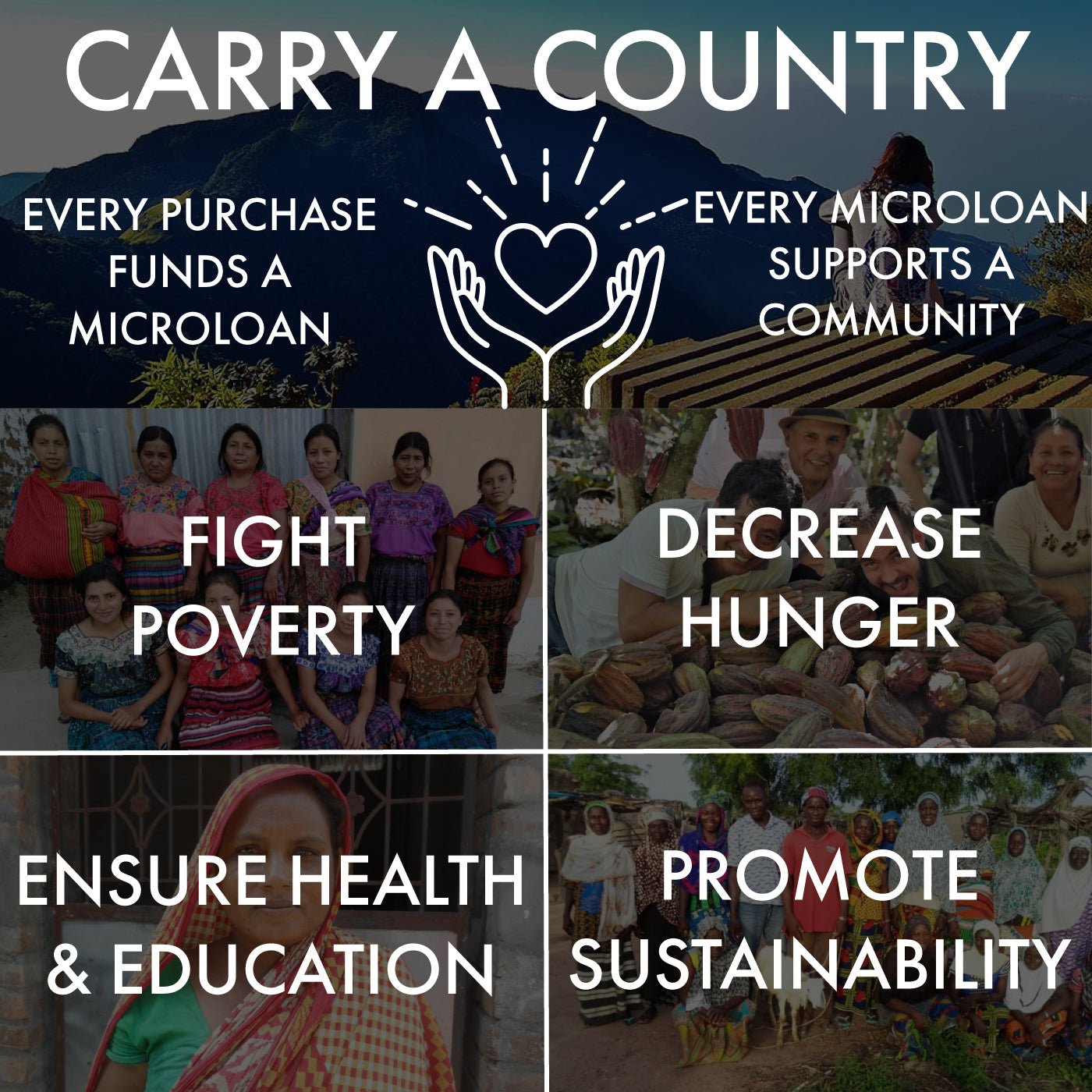 This hat funds a microloan for a person in the country of your choice
USA Embroidered
Ethically Manufactured

Size: Adjustable buckle, one size fits most

Your Microloan, Your Choice

Following your purchase, we will email you a questionnaire to pick which country you want us to send the microloan to.

Our microloans are given to farmers or small business owners who are dedicated to making a positive social impact in their local community. From fighting poverty, to decreasing hunger, to ensuring health and education, these microloans help communities all around the world.
What Does Your Logo Mean?
Well, it's the Grey Crowned Crane, the national bird of Uganda, where the idea for Taaluma was born!




But to us, it's more than just a bird. 

It's a symbol of our commitment to connecting cultures while giving back to countries all around the world. 

And we hope the Taaluma logo can be a symbol to you that there's so much more in this world that is worthy of exploring and experiencing.

Together, we hope to connect this world's awesome cultures, awesome people, and awesome places - one "Grey Crowned Crane" at a time.
Ethically Manufactured

This hat is ethically manufactured in a facility that adheres to fair labor practices where employees are treated the way your family should be treated and work is done in a safe environment. This means equality, fair work conditions, and a livable wage.

Product Details

Size: one size fits most
Material: 60% cotton, 40% polyester
Backing: snapback

Adventure Time
Here's to heading on a new adventure and being captivated by the beauty this world has to offer!

Now the hard decision is…(w)hat colors cap-tivate you the most?