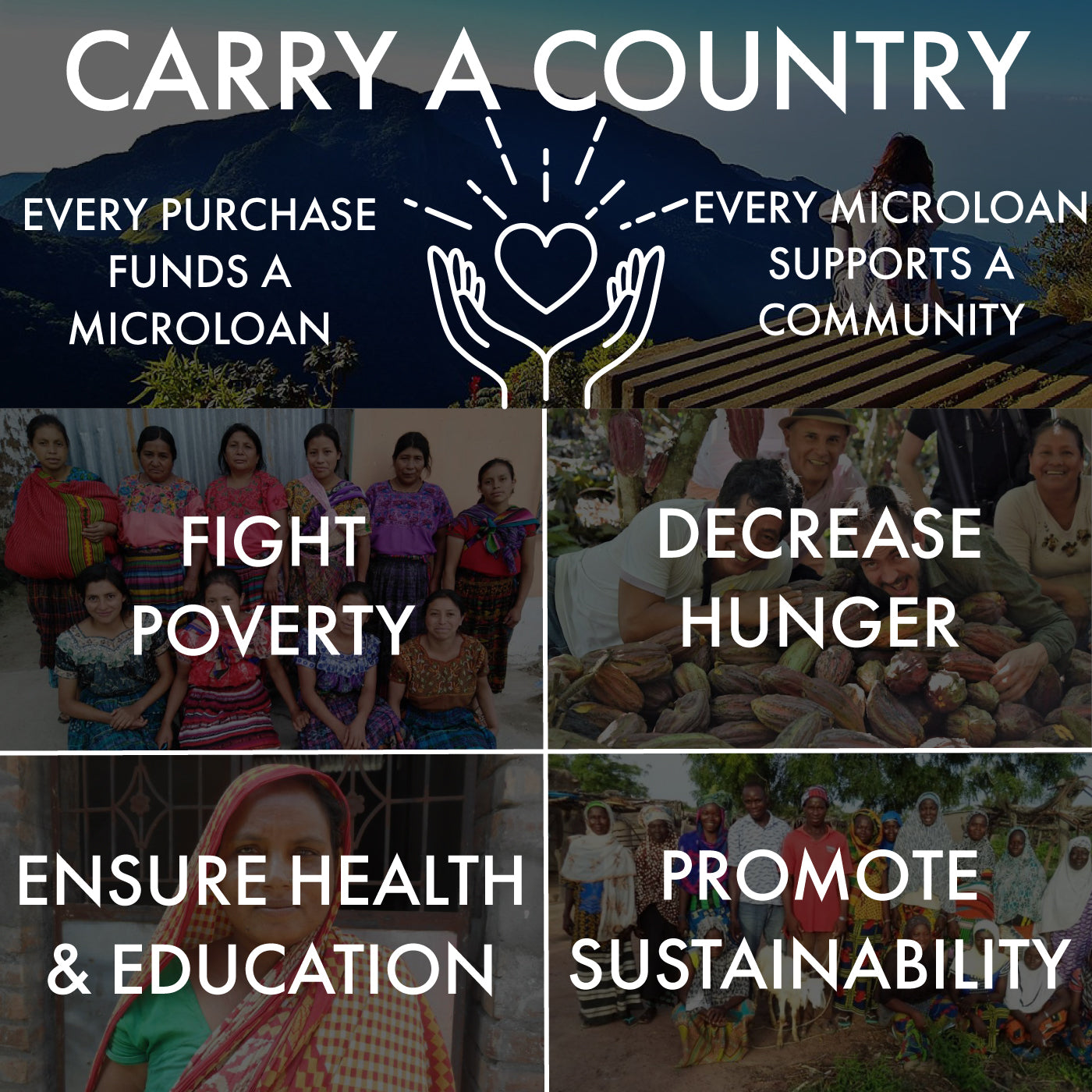 This hat funds a microloan for a person in the country of your choice
USA Embroidered
Sustainably Made
Size: Adjustable buckle, one size fits most

Your Microloan, Your Choice

Following your purchase, we will email you a questionnaire to pick which country you want us to send the microloan to. 

Our microloans are given to farmers or small business owners who are dedicated to making a positive social impact in their local community. From fighting poverty, to decreasing hunger, to ensuring health and education, these microloans help communities all around the world.


What Does Your Logo Mean?
Well, it's the Grey Crowned Crane, the national bird of Uganda, where the idea for Taaluma was born!




But to us, it's more than just a bird.

It's a symbol of our commitment to connecting cultures while giving back to countries all around the world.

And we hope the Taaluma logo can be a symbol to you that there's so much more in this world that is worthy of exploring and experiencing.

Together, we hope to connect this world's awesome cultures, awesome people, and awesome places - one "Grey Crowned Crane" at a time.

Sustainably Made

This hat is sustainably made in a facility that uses solar panels to generate clean & natural energy, offsetting over 4 million pounds of CO2 (the equivalent of driving 4.6 million miles in a gas-powered car).

We love our planet and we will do everything we can to leave it better than when we found it, which is why our manufacturing process is designed to reduce waste and reduce the carbon footprint on our atmosphere.

Product Details

Size: one size fits most
Material: 100% cotton
Backing: strap with adjustable brass buckle
Adventure Time
Here's to heading on a new adventure and being captivated by the beauty this world has to offer!

Now the hard decision is…(w)hat colors cap-tivate you the most?